Relationships certainly are hard work, and they are also the things that bring meaning, joy, and fulfillment to our lives. They're something we all need to survive. What many people don't understand is that relationships also take a lot of work to maintain.
As with any challenge in life, sometimes you need a little help building and maintaining a healthy, productive, and meaningful relationship. Online therapists are trained to help you navigate the choppy waters that come with having a connection with someone you love.
Offering affordable, convenient, and round the clock assistance, online therapy can give you the advice you need to smooth over those relationship issues and come out with a stronger, better connection than before.

Here are our picks for the best resources for couples and marriage counseling online.
Our Top 10 Best Online Couples & Marriage Therapy in 2023:
What Is Online Couples Therapy?
Couples therapy is just like regular therapy, except it is focused on helping couples understand each other better. Talking to a couples counselor can help you and your partner work on your disagreements, communication issues, intimacy struggles, and other romantic relationship challenges.
The only difference between online couples therapy and in-person couples therapy is that the live sessions are done in a virtual environment. This means you and your partner can both sign in to a video session with your online therapist, even if you're not in the same location. For this reason, online couples therapy can be more convenient than in-person therapy, while offering similar benefits.
How Couples Therapy Works
Couples therapy is often portrayed in movies as a last resort for couples at the end of their relationships. The truth is that couples therapy can improve your relationship even when there are no obvious problems that you need to work on.
A licensed therapist will work with you and your partner to resolve relationship issues and help improve the communication between you and your partner so you can better deal with conflicts as they happen. In your therapy sessions, you and your partner can address relational issues that you want to improve. Your counselor will offer tips and strategies to help you feel more connected and balance your own needs with those of your partner.
What to Expect From Your Virtual Marriage Counseling Sessions
You can expect your virtual marriage counseling sessions to be a safe and dedicated space for you and your partner to grow closer together. Your couples counselor should help you both understand each other's perspectives. This allows you to speak your mind freely and respectively, while the counselor can guide you to a resolution and a clear way forward.
At your first counseling session, you can expect to discuss the history of your relationship and what challenges you have experienced together. For counseling to be effective, your therapist will need to know the main problems you are experiencing. Once the most prominent challenges have been discussed, you will all work together to resolve them in a safe and constructive way.
Our Picks for The Best Online Couples Therapy & Counseling - Reviews:
1. BetterHelp
Highest level of proven success rate

24/7 messaging availability

Chat, live chat, phone, and video sessions available
BetterHelp has a quick but insightful questionnaire that you'll fill out upon entering the site. While most online counseling services have some sort of question process, BetterHelp excels at asking pointed, relevant, and thought-provoking questions that will guide you toward the most effective counselor for you.
BetterHelp vets its counselors to give its clients the best of the best. All counselors hold a degree in their field of expertise, have thousands of hours of hands-on experience, and are cross-referenced against other databases.
What's more, BetterHelp offers data-based results. According to a Berkeley Well-Being Institute study, 98% of BetterHelp clients made significant progress, 94% preferred this type of therapy over face-to-face counseling, and 70% saw a major decrease in serious depression symptoms.
BetterHelp offers reasonably priced sessions. Depending on the plan you choose, you will pay between $40-$70 a week. Compared to face-to-face counseling, this is an absolute bargain. Plus, BetterHelp counselors come with the added value of 24/7 availability. You can message your counselor any time of day or night. This is a powerful tool that lets clients unload the emotions they're feeling in the moment, rather than waiting for their weekly session to roll around.
Ranging between $40-$70 a week, BetterHelp is a wonderful option for getting real results when it comes to your relationship troubles

Visit Site
2. Faithful Counseling
Christian counselors

Plenty of ways to get in touch

Real-user positive feedback
While anyone can use these services, Faithful Counseling is really catering to a niche audience: religious Christians. There are more than 3,000+ therapists working with FC, each with their own unique style, personality, and therapy method. One thing they have in common is they're all practicing Christians.
Sometimes, religious people have a hard time talking to secular therapists because they offer ideas that are contrary to their religious beliefs. Other times, therapists simply don't understand the social dynamics and ramifications that come with being a religious Christian. For these situations, Faithful Counseling can be a true godsend.
Particularly when dealing with marriage and relationship issues, you want somebody who is really on the same page as you. Faithful Counseling delivers that kind of eye-level understanding, so it's really a huge breakthrough that is opening up the possibility of professional therapy to hundreds of thousands of people who needed help but never felt like there was anyone to turn to before.
Choose between SMS, live chat, phone, or video sessions, or combine them to get the best counseling experience for you with Faithful Counseling.
Faithful Counseling has over 3,000 therapists who are particularly specialized in assisting people of Christian faith, so you can get the type of treatment that works for you

Visit Site
3. Pride Counseling
Counseling exclusively for the LGBTQ community

Can communicate anonymously

Solid security onsite
Religious adherents aren't the only ones who can sometimes feel misunderstood. While it is making progress, the LGBTQ community is still a minority group, and individuals who fall into this category may find that more traditional relationships counseling falls short of their needs and expectations, which is where Pride Counseling can be particularly helpful.
Pride Counseling is an online therapy service that caters specifically to the LGBTQ individuals who are struggling. If you identify as non-heterosexual or non-cisgender and are struggling in your relationship, Pride can be a tremendous help. All counselors are fully certified, trained, and qualified to help you navigate these issues, offering compassion, guidance, and understanding.
In addition to empathic counselors, you can reach out and get assistance without revealing your real name. This can be a big help to someone who is hesitant to expose themselves or someone who is nervous their partner will not appreciate online counseling and will only see it as outside interference. Pride Counseling is easy to use, affordable, and totally safe.
LGBTQ+ couples need specialized therapy - we suggest Pride Counseling for struggling couples who want to seek professional help

Visit Site
4. Regain
Uniquely specializes in relationships

Detailed questionnaire

Hundreds of useful and interesting relationship advice articles
Regain is an online therapy service that can benefit many users. But what some people don't realize is that Regain actually specializes in relationship counseling. Its entire platform is dedicated to helping marriages and other relationships be stronger, better, and healthier, making it the ideal choice for couples who are struggling.
Regain focuses on delivering discreet and compassionate counseling targeted at unique challenges and issues that come from having a relationship with another person.
Another benefit Regain has is the in-depth questionnaire it uses at the beginning of the signup process. Regain uses your answers to these questions to determine which therapist will best suit your personality and situation. For example, one question asked is what type of relationship issues do you want to work on (intimacy, disagreements raising children, learning to love your spouse again, improving communication, etc.).
This helps the therapist know exactly which areas of the relationship need improvement (don't worry, you can check off as many as you'd like).
Regain offers counseling in several languages and for both straight and gay couples, making it the most well-rounded service for relationship guidance out there.
ReGain not only uses a detailed questionnaire to help you cope as a couple, but it also offers an abundance of online information to read if you want to seek help regarding your relationship

Visit Site
5. 7 Cups
Least expensive plans

24/7 free and unlimited chat

Totally free option
One of the most common reasons for tension in a relationship is money, which is why 7 Cups is such a popular online therapy option. That's because it is totally free to use—sort of. 7 Cups offers 2 counseling options: Professional counseling and Listeners.
The professional counseling option will cost you, though it's still less than all of the other online therapy services and a fraction of what you'd pay for in-person sessions. For this, you'll get access to a trained counselor that can offer real, educated, and professional relationship advice.
Sometimes, you don't need all that though. Sometimes, you just need someone to listen to your problems, so you can get empathy and compassion. Or maybe you just need to hear the problem spoken out loud. Then the solution automatically comes to you. Whatever your situation, 7 Cups' listeners are the perfect address for this. They're not professional counselors. Instead, they're just regular people who are willing to devote their time to lend a helping ear.
You also get a very social atmosphere on 7 Cups since the listeners are a community of people who just want to help. These aren't professionals, but sometimes you just need someone to listen, and these guys are perfect for that. And as an aside, 7 Cups is highly-acclaimed and has tons of research to prove its success, so you're not just wasting your time chatting. You're getting real help for your relationship.
7 Cups offers two types of therapy - by professional counseling, or by a community of listeners to help support you through your journey as a couple

Visit Site
6. Amwell
Online therapy on demand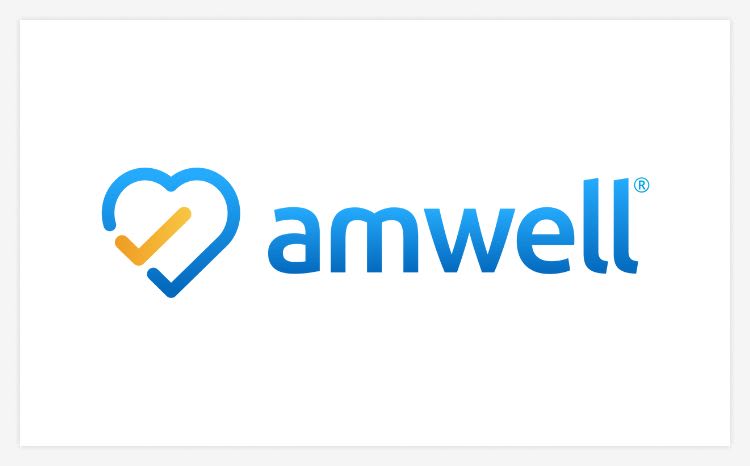 Pricing: $109-$129 per session
Ways of communication: Video
Amwell offers online therapy for couples through its network of over 350 licensed professionals. Amwell doesn't match you with a therapist. Instead, it allows you to browse its therapists and filter based on your preferences. These filters include language spoken, years of experience, interests, and the therapist's client satisfaction rating. This is great if you are in a hurry and don't want to wait on a matching process.
With Amwell, you can schedule your first couples therapy session right after signing up. Plus, you only pay per session, which helps if a long-term commitment makes you nervous. However, it currently doesn't offer services outside of the United States.
Pros:
Make an appointment straight away

Covered by most insurance providers

Network of +350 licensed professionals
Cons:
Only available in the US

No communication between appointments

Amwell Visit Site
7. Marriage Fitness
7-week marriage counseling course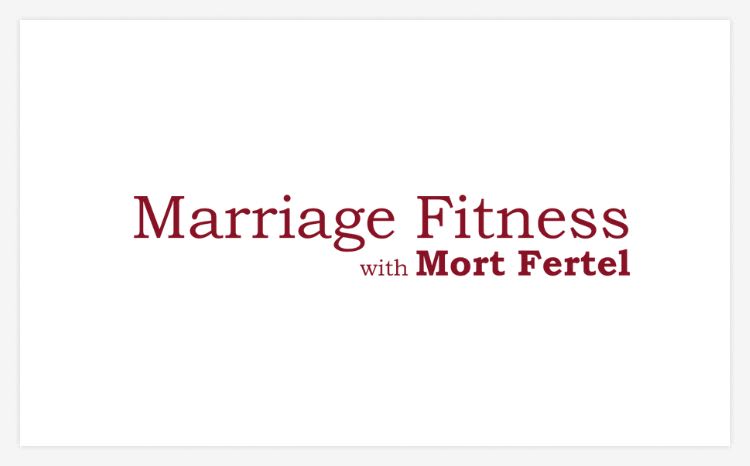 Pricing: $399 (one-time payment)
Ways of communication: Video lessons
Marriage Fitness isn't an online therapy platform, but instead a "tele-boot camp" for your marriage designed by founder Mort Fertel. It's formatted as a course, with audio lessons, assignments, and videos that you can go through at your own pace. The program is aimed at couples who are going through serious issues such as a death in the family or infidelity.
If you and your partner are willing to spend more, there is the option to arrange one-on-one sessions with Mort Fertel himself for $875 per hour. This option could be quite a costly alternative to ongoing online couples' therapy, but if you're seeking a single major game changer, the program claims to be 90% effective at saving marriages.
Pros:
Full of helpful videos, assignments, and tips

Can be completed at your own pace

Claimed 90% success rate
Cons:
Actual couples therapy costs extra

Advice won't be specific to you

Marriage Fitness Visit Site
8. PrestoExperts
Get advice in a pinch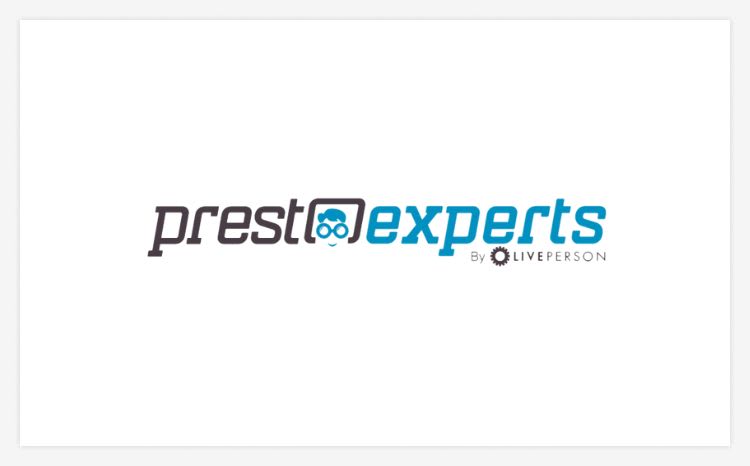 Pricing: $2+ per minute
Ways of communication: Chat, phone, video
PrestoExperts isn't your typical online couples therapy service. Instead, it's a platform where experts are available to assist you at a moment's notice. There are dozens of couples counselors within PrestoExperts' network, so you should always find one available. This is great for those who want help on a pressing issue on short notice without a long-term commitment.
You can select a couples counselor by browsing PrestoExperts' website. After choosing a counselor, you can send an email to arrange a phone or video session. PrestoExperts lists the price of each counselor, so you know exactly what you'll be paying. However, you'll have to go through this process each time, so there's no way of establishing an ongoing relationship with someone who knows your history.
Pros:
Select your own expert

No long-term commitment

Clear per-minute rates
Cons:
Not an ongoing counseling relationship

Pricing for some experts is high

PrestoExperts Visit Site
9. Online-Therapy.com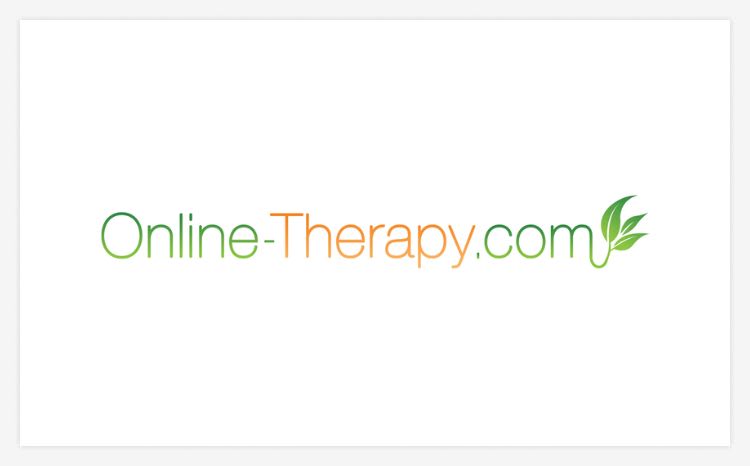 Affordable online therapy for couples
Pricing: $88 per week
Ways of communication: Video, audio, live chat
Online-Therapy.com is a well-known player in the online therapy space, and its platform hosts counselors that specialize in marriage counseling. What sets Online-Therapy.com apart is that it provides clients with learning modules, assignments, quizzes, and worksheets in addition to weekly live sessions. This means that you and your partner can continue to work on your issues at your own pace.
All communication is completely secure and confidential, and its pricing is competitive compared to other online therapy providers. As such, Online-Therapy.com is an easy recommendation for those who are looking to get online help.
Pros:
Affordable compared to other providers

Choose your therapist and switch anytime

Easy to use and straightforward
Cons:
Not covered by insurance

Can't get a prescription for medication

Online-Therapy.com Visit Site
10. Talkspace
Online therapy for couples in every situation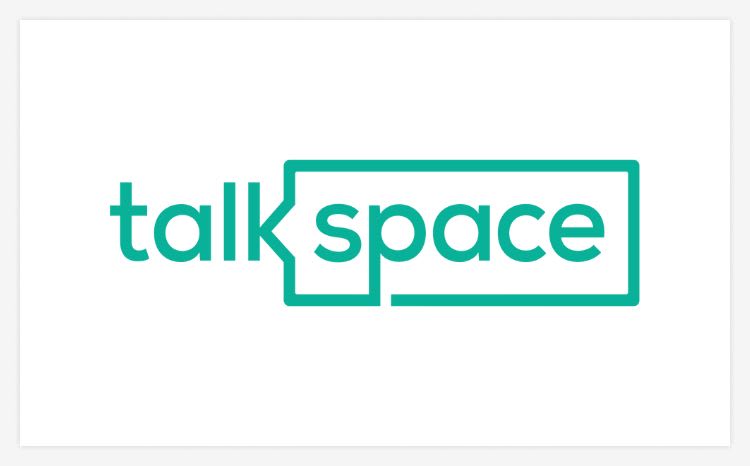 Pricing: $109 per week
Ways of communication: Video, phone, message, live chat
Talkspace specializes in offering online therapy for couples, including marriage, relationship, and premarital counseling. Its platform is ideal if you need affordable, convenient, and discreet mental health and psychiatry support. Using its matching process, it connects you with a licensed and experienced therapist based on your circumstances. Its therapists specialize in over 40 clinical approaches.
Talkspace has an app that offers all the functionality that its website does. It accepts insurance and costs $109 per week. This includes a weekly 45-minute session with your therapist, unlimited messaging, and guaranteed daily responses. If you need an affordable alternative to in-person therapy and feel like talking with a qualified professional could help your relationship, Talkspace could be ideal for you.
Pros:
Covers many relationship challenges

24/7 messaging with your therapist

Find therapists with 40+ specialties
Cons:
Doesn't take Medicare or Medicaid

No additional tools or assignments

Talkspace Visit Site
Does Online Couples Therapy Work?
Yes, online couples therapy works. It can be just as effective as in-person couples counseling. In fact, some research says that online therapy through video calls can help people feel more comfortable with sharing their personal challenges. With online couples therapy, you and your partner don't even have to be in the same location. Some providers even offer three-way calls.
However, like all therapy, online couples therapy is only as effective as you allow it to be. If you don't open up to your therapist and your partner, you will likely be disappointed with your results. You and your partner need to be vulnerable and honest before your therapist can help your relationship move forward.
What Are The Benefits of Online Couples Therapy?
There are many benefits to online couples therapy over its in-person counterpart. Some of these are:
It's significantly cheaper than in-person therapy.

You can meet your therapist from within the comforts of your home.

If you and your partner happen to be in different locations, you can both call in to the same video conference session with your therapist. This can be especially helpful for long-distance relationships.

Some research suggests that online therapy can even be more effective than in-person therapy, as some people will find it easier to open up and be vulnerable when speaking to a therapist over a video call.

A lot of the online couples therapy platforms reviewed in this article offer additional online resources, such as video courses, worksheets, and assignments.
How Do You Know if You Can Benefit from Online Couples Therapy?
Most couples can benefit from online couples therapy. Contrary to common belief, couples therapy is often better at preventing relationship challenges than fixing them. So if you and your partner experience any challenges at all, you can probably benefit from online couples therapy.
Major issues like constant arguments or infidelity are also not the only reasons to try couples therapy. Some everyday challenges that might be worth addressing through therapy include:
Disagreements over finances

Sexual issues

A lack of intimacy

Not having your future goals aligned
Even if you just want to strengthen your relationship, couples therapy can be beneficial to you, if only to get you and your partner together in a (virtual) room to start talking.
Get Help & Recharge Your Relationships
From minor miscommunications like whose job it is to take out the garbage to major infractions like infidelity, online counseling can help you and your partner get back on the same page. It offers benefits like:
Improved communication between partners

New techniques to handle conflicts

Ideas to rekindle the spark

A safe haven for advice and venting frustrations in a healthy way

A way to understand your partner and the issues that are really disrupting your relationship
Talk out your issues with a qualified therapist in couples' therapy or seek out advice on your own. Either way, you have professional counselors ready to help make your relationship improve, grow, and thrive.
Our Couples & Relationships Therapy Related Articles: