As with any challenge in life, sometimes you need a little help building and maintaining a healthy and meaningful relationship. Online therapists are trained to do just that. Offering affordable, convenient, and round-the-clock assistance, online relationship therapy can give you the advice you need to smooth over those issues and come out with a stronger, better connection than before.

With more and more couples turning to online therapy for guidance, many providers have begun offering the option to book sessions online. With that, it's not always clear which online therapy provider is right for you. To help narrow down the options, here are our top 10 picks for the best online therapy for couples.
Our Top 10 Best Online Couples Therapy and Counseling Services:
Our Picks for The Best Online Couples Therapy & Counseling - Reviews:
1. BetterHelp
Pricing - $65-$90 per week, billed monthly
Modes of communication - Chat, live chat, phone, and video sessions
Accept Insurance - No, but you can apply to get reimbursed by your insurance provider
Many couples trust BetterHelp as their online therapy provider. Once entering the site, BetterHelp makes it easy to get started with a quick but insightful questionnaire that will guide you and your partner toward a compatible counselor.
You can access your account both through their website and app and couples can choose to communicate with their therapists via messaging, video, or phone calls.
According to a Berkeley Well-Being Institute study, 98% of BetterHelp clients made significant progress, 94% preferred this type of therapy over face-to-face counseling, and 70% saw a major decrease in serious depression symptoms.
Plans and pricing: BetterHelp's online couples therapy sessions are reasonably priced, ranging from $65-$90 per week, billed monthly.
Why we chose BetterHelp: One of the standout features of BetterHelp is the vast selection of therapists available. Also, while counselors aren't available 24/7, you can message your counselor anytime and they will respond when available.
Our experience: The platform's user-friendly interface made it easy to create an account and connect with a licensed therapist. The whole process of finding a therapist was very streamlined and we liked that you can easily change therapists if the one you were originally paired with did not fit your needs.
Pros
Message counselors anytime and they will respond when available

Includes a range of tools and resources, including worksheets and exercises

Switch therapists at any time for free
Cons
Therapists cannot prescribe medication

Cost depends on location and therapist availability

BetterHelp Visit Site
2. Faithful Counseling
Pricing - $65-$90 per week, billed monthly
Modes of communication - Chat, live chat, phone, or video
Accept Insurance - No, but you can apply to get reimbursed by your insurance provider
Faithful Counseling's unique approach integrates therapy with Christian faith to help couples strengthen their connection with each other and their faith. The platform provides access to licensed therapists who specialize in various areas such as communication, trust issues, intimacy, and conflict resolution.
Faithful Counseling's licensed therapists provide a range of therapy options, including live chat, video sessions, and phone calls. They cater to each couple by offering personalized treatment plan tailored to their needs and preferences.
Plans and pricing: Faithful Counseling offers affordable and transparent pricing, starting at just $65 per week. This fee includes unlimited messaging therapy and one live session per week. Couples can also choose to upgrade their plan for additional live sessions or access to phone calls or video sessions.
Why we chose Faithful Counseling: Unlike other counseling services that require a long-term commitment, Faithful Counseling allows couples to access therapy on a short-term basis or for as long as they need it. This makes therapy a viable option for those who might not have been able to afford it otherwise.
Our experience: We appreciate the platform's emphasis on integrating Christian faith into the therapy process. For couples who prioritize their faith, this can be an especially valuable aspect of the therapy experience. We especially liked the faith-based resources and tools that the platform provides.
Pros
Range of communication options

No long-term commitment

Treatment plans are personalized
Cons
Does not accept insurance

Limited control over therapist selection

No emergency support or crisis intervention

Faithful Counseling Visit Site
3. ThriveWorks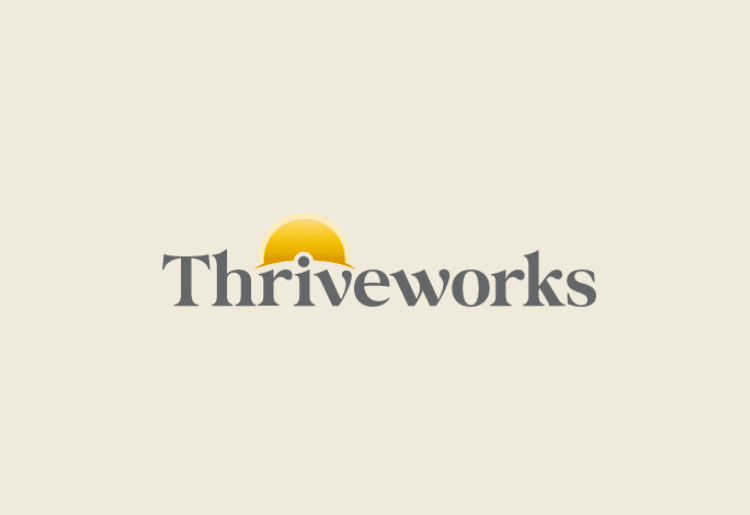 Pricing - $65-$140
Modes of communication - in-person, video, phone call
Accept Insurance - Yes
With a network of experienced therapists and convenient online counseling options, Thriveworks makes it easy for you and your partner to get the support you need. Whether you prefer in-person sessions at one of their physical locations or the convenience of online counseling from the comfort of your home, Thriveworks has got you covered.
Their therapists use evidence-based techniques to help couples identify and address underlying issues that may be causing communication breakdowns, trust concerns, or other challenges in their relationship. Thriveworks also offers flexible scheduling options, including evening and weekend appointments, to accommodate busy schedules.
Plans and pricing: The cost of Thriveworks services range from $10 to $40 per session. The final price will depend on the clinic where your therapist is based.
Why we chose Thriveworks: Thriveworks is a great option for someone who would like the option of meeting their counselor online as well as in person. In addition, they make efforts to book appointments significantly faster than the industry average, even if you do plan to meet your therapist in person.
Our experience: The platform puts a big emphasis on providing quality customer service. They ensure that all calls are answered within a minute. Plus, they have online chat and call-back options that make it super easy to reach them.
Pros
Accepts insurance

Offers a satisfaction guarantee

Has face-to-face options

Responsive customer service
Cons
Has an enrollment fee

Does not have the option to communicate via messages

Some services are based on your location

Thriveworks Visit Site
4. Regain
Pricing - $65-$90 weekly, billed monthly
Modes of communication - Chat, live chat, phone, and video sessions
Accept Insurance - No, but you can apply to get reimbursed by your insurance provider
Regain is an online therapy service that focuses on relationship counseling. The platform is entirely dedicated to helping couples improve their communication, strengthen their relationships, and find new ways to overcome their problems.
ReGain's licensed therapists offer customized therapy sessions that can be accessed from anywhere and at any time. The platform is user-friendly, and all of their marriage and family therapists are trained and licensed professionals with extensive experience in couples counseling.
Plans and pricing: ReGain's services range from $65 to $90 per week, with the exact fee varying depending on factors such as your home state, income, disability status, and the number of therapists currently available on the platform at the time of sign-up.
Why we chose Regain: Many online therapy platforms cater to individuals, and it's challenging to find a specialized couples counseling service. Regain fills that gap by offering a dedicated platform for couples to work through their issues with the help of a licensed therapist.
Our experience: What we really liked about ReGain is how easy it was to schedule an appointment. Since they specialize in couples therapy, the platform supports three-way live sessions so if you and your partner are not in the same location at any given time, you can still have your session
Pros
Message your therapist anytime
Easy to switch therapists or cancel a subscription plan
Accommodates long-distance relationships
Cons
No free trial
Therapist matching is through an algorithm
Not covered by insurance

ReGain Visit Site
5. 7 Cups
Pricing - free- $150 per month
Modes of communication - Messaging
Accept Insurance - No
7 Cups is a popular option for those seeking couples therapy. Mainly due to the fact that it's the most affordable couples therapy option out there. The platform even offers a free option, for those who aren't necessarily looking for a professional counselor but just need someone who will listen.
They do offer a professional counseling option though and it's still less than all of the other online therapy services. For this, you'll get access to a trained counselor that can offer real, educated, and professional relationship advice.
Plans and pricing: Therapy services, which allow you to message a therapist, costs $150 a month. All other services, such as chat rooms, group chats, and sessions with listeners are free.
Why we chose 7 Cups: Even with online therapy being a more affordable option than in-person, it can still be too much of a financial burden for those who might need it most. 7 cups offer a viable alternative, giving individuals who can't afford therapy the option to talk to someone and offering them a supportive community
Our experience: While 7 Cups might not be our first choice when it comes to seeking professional online couples therapy, we do appreciate that the site offers a whole community of individuals willing to lend an ear. Their chat rooms and discussion boards offer a helpful alternative to couples who are looking to receive a third person's perspective or talk to people who might be going through similar challenges.
Pros
Ability to remain anonymous

Large network of listeners

There's a free option
Cons
Website confusing to use

Therapists can take a long time to respond

Not clear how to switch therapists

7 Cups Visit Site
6. Amwell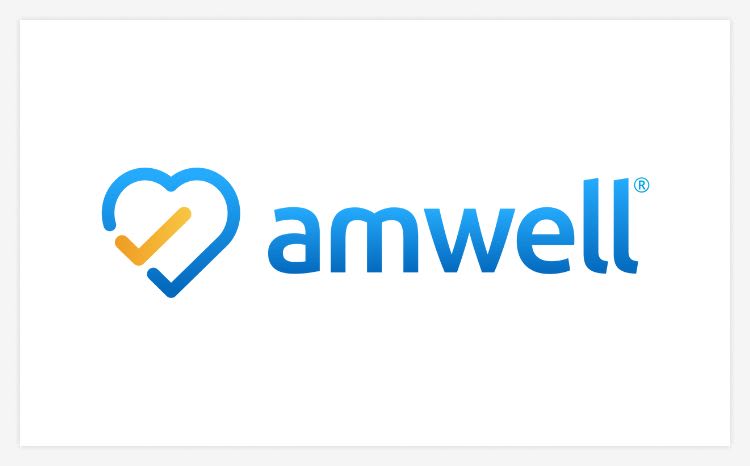 Pricing - $109-$129/session
Modes of communication - Video
Accept Insurance - Yes
Amwell offers online therapy for couples through its network of over 350 licensed professionals. Amwell doesn't match you with a therapist. Instead, it allows you to browse its therapists and filter based on your preferences.
With Amwell, you can schedule your first couples therapy session right after signing up. Plus, you only pay per session, which helps if a long-term commitment makes you nervous.
Plans and pricing: Sessions with licensed therapists are between $109 and $129 per appointment depending on your location. Psychiatrist appointments cost $279 for the first visit and then $109 for each follow-up visit.
Why we chose Amwell: In addition to providing therapy services, Amwell also has professionals who can write you a prescription through its platform, saving you an extra trip to the doctor's office.
Our experience: Contrary to most other platforms on this list, with Amwell, you don't have to wait to be matched with a therapist. Instead, you can select from a list and make an appointment straight away.
Pros
Easy to schedule appointments

Covered by most insurance providers

Offers prescription services
Cons
No communication between video sessions

Only available in the US

Reports of technical difficulties

Amwell Visit Site
7. Marriage Fitness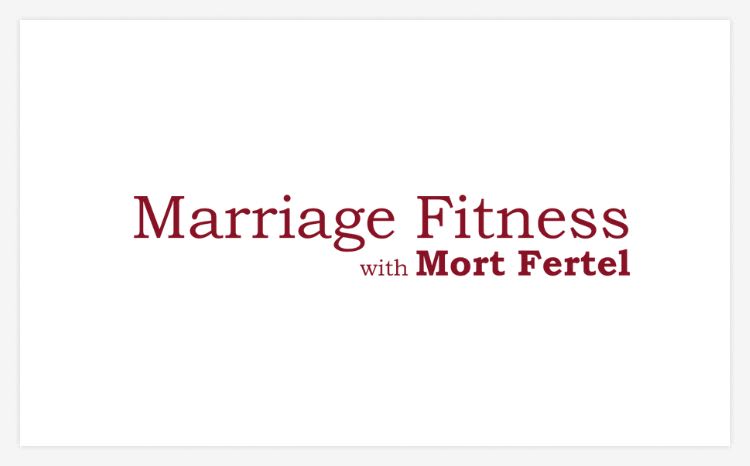 Pricing - $179 for three months
Modes of communication - Audio learning
Accept Insurance - No
Marriage Fitness isn't an online therapy platform, but instead a "tele-boot camp" for your marriage designed by founder Mort Fertel. It's formatted as a course, with audio lessons, assignments, and videos that you can go through at your own pace.
Plans and pricing: For a period of three months, Marriage Fitness can be accessed for a fee of $179 per month. You will have complete access to all the resources and can keep them for as long as you like, in case you want to revisit the content later. If you and your partner are willing to spend more, there is the option to arrange one-on-one sessions with Mort Fertel himself for $875 per hour.
Why we chose Marriage Fitness: We found Marriage Fitness to be a helpful alternative for those who are less likely to pursue one on one meetings with a therapist. The program offers a step to step guide on how to deal with common spousal issues such as infidelity and communication.
Our experience: The platform includes an extensive range of video and audio material as well as articles and homework that are specifically built to help strengthen married couples. We especially appreciated the fact that couples could return to this content at any point, even after their three-month subscription ends.
Pros:
Full of helpful videos, assignments, and tips

Can be completed at your own pace

Claimed 90% success rate
Cons:
Actual couples therapy costs extra

Advice won't be specific to you

The website is hard to navigate

Advice only comes from one therapist

Marriage Fitness Visit Site
8. PrestoExperts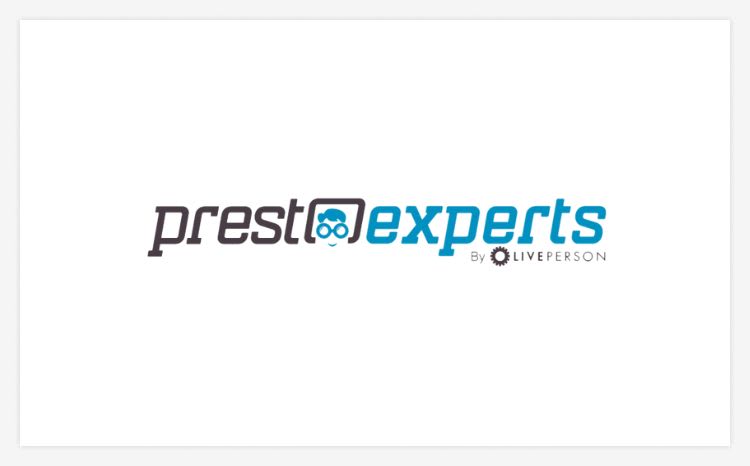 Pricing - From $1/minute
Modes of communication - Phone, email, live chat
Accept Insurance - No
PrestoExperts isn't your typical online couples therapy service. Instead, it's a platform where experts are available to assist you at a moment's notice. There are dozens of couples counselors within PrestoExperts' network, so you should always find one available.
You can select a couples counselor by browsing PrestoExperts' website. After choosing a counselor, you can send an email to arrange a phone or video session. However, you'll have to go through this process each time, so there's no way of establishing an ongoing relationship with someone who knows your history.
Plans and pricing: PrestoExperts does not offer monthly fees but rather charges its users by the minute. The cost will depend on which therapist you choose and this can run as little as $1 per minute for a phone or email session.
Why we chose PrestoExperts: This is a great option for couples who might not have much time but still want to benefit from mental health support. The platform offers short sessions and the therapists are available on demand.
Our experience: We liked the fact that you don't have to book sessions in advance and the wait times once you do reach out are minimal. We also appreciated the fact that there is no minimum time commitment so sessions can be as short as long as you need.
Pros:
Select your own expert

No long-term commitment

Clear per-minute rates
Cons:
Not an ongoing counseling relationship

Pricing for some experts is high

PrestoExperts Visit Site
9. Online-Therapy.com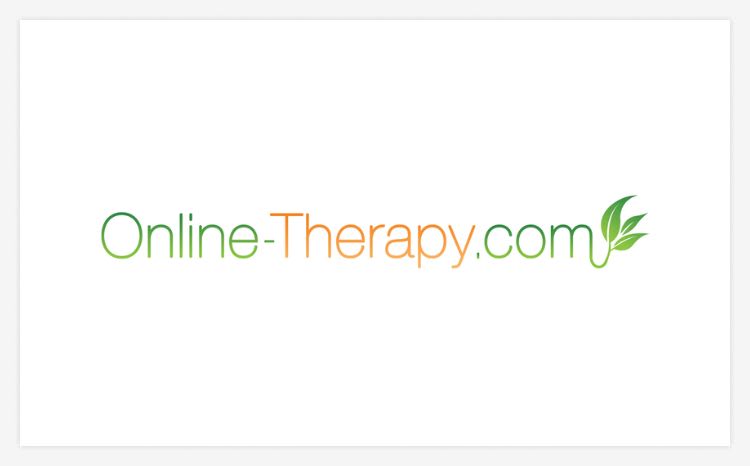 Pricing - $88 per week
Modes of communication - Video, audio, live chat
Accept Insurance - No
Online-Therapy.com is a well-known player in the online therapy space and its platform hosts counselors that specialize in marriage counseling. What sets Online-Therapy.com apart is that it provides clients with learning modules, assignments, quizzes, and worksheets in addition to weekly live sessions. This means that you and your partner can continue to work on your issues at your own pace.
Plans and pricing: The couples therapy plan costs $88 per session or $352 per month and it includes one 45-minute session per week, unlimited messaging, self-help videos, a CBT program, and worksheets
Why we chose Online-therapy.com: Online-Therapy.com gives you the freedom to browse therapist profiles and select a counselor that fits your preferences. You can read user reviews, look for specific areas of expertise, and verify their credentials before making a decision.
Our experience: The program had many helpful tools and resources outside of weekly therapy sessions such as an online journal, yoga video sessions, and interactive worksheets. This offers a great way to continue working through issues discussed in the sessions.
Pros:
Communication is completely secure

Choose your therapist and switch anytime

Easy to use and straightforward
Cons:
Not covered by insurance

Can't get a prescription for medication

Online-Therapy.com Visit Site
10. Talkspace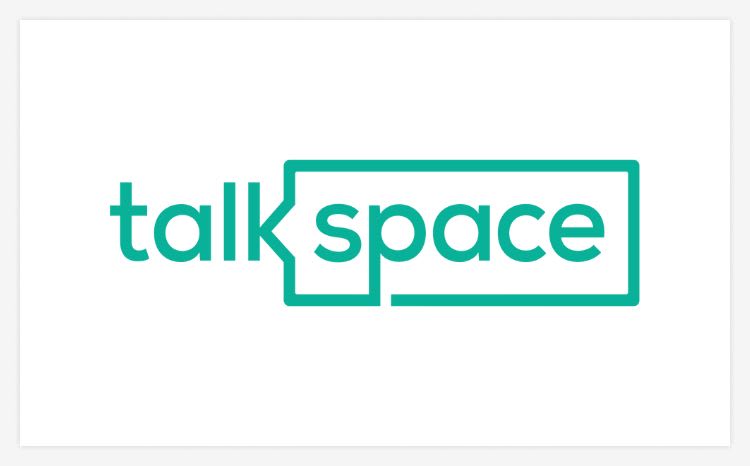 Pricing - $109 per week
Modes of communication - Video, phone, message, live chat
Accept Insurance - Yes
Talkspace specializes in offering online therapy for couples, including marriage, relationship, and premarital counseling. Its platform is ideal if you need affordable, convenient, and discreet mental health and psychiatry support. Using its matching process, it connects you with a licensed and experienced therapist based on your circumstances. Its therapists specialize in over 40 clinical approaches.
Plans and pricing: Talkspace offers one payment plan for couples counseling at a rate of $109 per week, which includes four 45-minute live sessions per month, text, video, and audio messaging, as well as guaranteed daily responses five days a week. You have the option to pay monthly or opt for a three-month advance payment, which gives you a 10% discount on your weekly price.
Why we chose TalkSpace: The platoform offers a wide range of communication methods, including unlimited messaging, allowing you and your partner to communicate with your therapist at any time. This can be especially helpful for couples who might benefit from discussions outside their sessions.
Our experience: With Talkspace's app, you can enjoy all the features of its website, including signing up, booking appointments, accessing customer support, and attending live sessions. The app allows you to access your therapy room anytime and is a convenient tool for those who want to participate in live chats or send messages to their therapist while on the go.
Pros:
Accepts insurance

24/7 messaging with your therapist

Find therapists with 40+ specialties
Cons:
Doesn't take Medicare or Medicaid

No additional tools or assignments

Talkspace Visit Site
What Is Online Couples Therapy?
Couples therapy is just like regular therapy, except it is focused on helping couples understand each other better. Talking to a couples counselor can help you and your partner work on your disagreements, communication issues, intimacy struggles, and other romantic relationship challenges.
The only difference between online couples therapy and in-person couples therapy is that the live sessions are done in a virtual environment. This means you and your partner can both sign in to a video session with your online therapist, even if you're not in the same location. For this reason, online couples therapy can be more convenient than in-person therapy, while offering similar benefits.
How Online Couples Therapy Works?
Couples therapy is often portrayed in movies as a last resort for couples at the end of their relationships. The truth is that couples therapy can improve the bond between you and your partner even when there are no obvious relationship problems that you need to work on.
A licensed therapist will work with you to resolve relationship issues and help improve how you communicate with each other so you can better deal with conflicts as they happen. In your therapy sessions, you and your partner can address relational issues that you want to improve. Your counselor will offer tips and strategies to help you feel more connected and balance your own needs with those of your partner.
Navigating Virtual Marriage Counseling: What to Expect from Your Sessions?
You can expect your virtual marriage counseling sessions to be a safe and dedicated space for you and your partner to grow closer together. Your couples counselor should act as a relationship coach and help you understand each other's perspectives. This allows you to speak your mind freely and respectfully, while the counselor can guide you to a resolution and a clear way forward.
At your first counseling session, you can expect to discuss the history of your relationship and what challenges you have experienced together. For counseling to be effective, your therapist will need to know the main problems you are experiencing. Once the most prominent challenges have been discussed, you will all work together to resolve them in a safe and constructive way.
Does Online Couples Therapy Work?
Yes, online couples therapy works. It can be just as effective as in-person couples counseling. In fact, some research says that online therapy through video calls can help people feel more comfortable with sharing their personal challenges. With online couples therapy, you and your partner don't even have to be in the same location. Some providers even offer three-way calls.
However, like all therapy, online couples therapy is only as effective as you allow it to be. If you don't open up to your therapist and your partner, you will likely be disappointed with your results. You and your partner need to be vulnerable and honest before your therapist can help your relationship move forward.
Advantages of Online Couples Therapy: Benefits for Your Relationship
There are many benefits to online couples therapy over its in-person counterpart. Some of these are:
It's significantly cheaper than in-person therapy.

You can meet your therapist from within the comforts of your home.

If you and your partner happen to be in different locations, you can both call in to the same video conference session with your therapist. This can be especially helpful for long-distance relationships.

Some research suggests that online therapy can even be more effective than in-person therapy, as some people will find it easier to open up and be vulnerable when speaking to a therapist over a video call.

A lot of the online couples therapy platforms reviewed in this article offer additional online resources, such as video courses, worksheets, and assignments.
Assessing Your Suitability for Online Couples Therapy: Can It Benefit You?
Most couples can benefit from online couples therapy. Contrary to common belief, couples therapy is often better at preventing relationship challenges than fixing them. So if you and your partner experience any challenges at all, you can probably benefit from online couples therapy.
Major issues like constant arguments or infidelity are also not the only reasons to try couples therapy. Some everyday challenges that might be worth addressing through therapy include:
Disagreements over finances

Sexual issues

A lack of intimacy

Not having your future goals aligned
Even if you just want to strengthen your relationship, couples therapy can be beneficial to you, if only to get you and your partner together in a (virtual) room to start talking.
Recharge Your Relationships: Seek Help and Strengthen Your Bond
From minor miscommunications like whose job it is to take out the garbage to major infractions like infidelity, online counseling can help you and your partner get back on the same page. It offers benefits like:
Improved communication between partners

New techniques to handle conflicts

Ideas to rekindle the spark

A safe space for advice and venting frustrations in a healthy way

A way to understand your partner and the issues that are really disrupting your relationship
Talk out your issues with a qualified therapist in couples' therapy or seek out advice on your own. Either way, you have professional counselors ready to help make your relationship improve, grow, and thrive.