Although the best online therapy services are cheaper than in-person therapy, it's still worth checking to see if your health insurance will cover the costs. Some of these online therapy services take insurance, while for others, you'll need to apply for partial reimbursement from your insurance company, provided that your insurance covers it.
Online Therapy: A Godsend During a Crisis
The popularity of online therapy has been on the rise, especially since the outbreak of COVID-19. With pandemic restrictions, people unable to attend in-person sessions sought virtual alternatives.
Online therapy was the perfect solution when social distancing and self-isolation were required. Sadly, the pandemic also triggered a wave of mental illness, both mild and severe. The growing prevalence of depression and other issues only added to the demand for convenient therapy options.
This convenient solution looks like it's here to stay, even with most pandemic restrictions behind us. Many people are seeking to find doctors on demand, telehealth services online, and mental health services, especially ones that are covered by insurance.
How to Find Online Therapy That Takes Insurance?
In recent years, many insurance companies began covering alternative therapies, including telehealth and online therapy, making it easier for people to access this viable option for working through mental and emotional health issues.
It is the decision of the insurance company and not the provider whether or not their online therapy is covered by insurance, but some sites work more closely with the insurance companies. If an online therapy service doesn't take insurance, you can apply to get reimbursed or partial reimbursement by your insurance provider. In this list we give you online therapy providers that take insurance or ones that allow you to get reimbursed by your insurance company.
BetterHelp does not take insurance, but is still highly recommendedAside from being one of the most reputable online therapy services out there, BetterHelp has very affordable pricing plans. You may also apply for reimbursement via your insurance provider to pay even less for their online therapy.

Visit Site
There are a lot of online therapists on the market today. It's important to research your options to find a service you can trust.

Here, we provide a list of the best online therapy services that take insurance or support insurance reimbursement.
Our Picks for the Top 10 Best Online Therapy That Takes Insurance in 2023:
Our Best Online Therapy Services That Take Insurance - Quick Reviews:
There's more than just one option for online therapy that takes insurance.

Here's a round-up of the top 10 online therapy providers that take insurance, so you can choose the one best fitted for you.
1. Cerebral
Is insurance accepted as form of payment? Yes
Cerebral offers affordable online therapy, behavioral health services such as Cognitive Behavioral Therapy (CBT), and medication management. Cerebral's talk therapy is available through the site or the app, and addresses various mental health issues such as depression, ADHD, anxiety, and other disorders.
Cerebral is an online therapy provider that accepts insurance. It has an in-network insurance plan with multiple providers—like Aetna, Cigna, Medicare, and more—so you can receive affordable and accessible treatment from one of Cerebral's more than 800 professional therapists.
Cost and Payment Options
Cerebral offers several plans ranging from $85 to $325 a month:
The Medication and Care Counseling Plan, which costs $85 a month, offers evaluation, diagnosis, and if necessary, prescriptions from medical providers as well as video or phone sessions with counselors.
The Therapy Plan, which costs $259 a month includes weekly conversations via video or phone call (and texting). You will not meet with a prescribing provider nor have access to medications delivered to you.
The Medication and Therapy Plan costs $325 per month and it bundles together the other plans' benefits, which include an evaluation plus diagnoses. The licensed therapist takes the place of counselor in this plan, so they can check up on your medication treatments and speak with your physician.
Pros:
Online therapy and medication provision
Collaborative care model for maximum, holistic care
Extremely cost-effective therapy
Cons:
Not all plans available in all states
Limited scope of disorders treated

Cerebral Visit Site
2. BetterHelp
Is insurance accepted as form of payment? No, but you can apply to get reimbursed by your insurance provider
BetterHelp is rated as one of the best online counseling services in the industry. With over 30,000 licensed therapists, BetterHelp is available for individuals, couples, and teens via SMS, chat, phone, and video sessions.
They offer various types of treatments for conditions like depression, anxiety, addictions, and anger management, and will match you with a therapist in just 24 hours from signing up. While BetterHelp doesn't accept insurance as form of payment, they offer affordable prices on therapy, and you may apply for partial reimbusement with your insurance company.
Cost and Payment Options
BetterHelp tailors your treatment plan according to what you're struggling with. The cost ranges from $60 to $90 per week, billed monthly through credit card or your PayPal account - so your monthly charge will be somewhere between $240 and $320.
Pros:
Scientifically-proven results
Personalized service
Unlimited one-on-one communication
Cons:
Not all therapists are good for specialty needs
Read the full BetterHelp review

BetterHelp Visit Site
3. Talkspace
Is insurance accepted as form of payment? Yes
Talkspace is another online counseling service that comes highly-rated by millions of users. The site offers ongoing support for issues like depression, anxiety, and addictions.
Talkspace creates an open environment where people can feel comfortable opening up, asking questions, venting frustrations, and airing fears that they wouldn't normally be able to express. And what's more, Talkspace is another site with online therapy covered by insurance, having partnered with several insurance providers, including Alliant, Cigna, and more.
Cost and Payment Options
TalkSpace has three available plans. If you don't have health insurance, prices can vary from $260-$400 a month, depending on location.
The Unlimited Messaging Therapy Plus Plan provides text and video therapy but does not include live sessions.
The Unlimited Messaging Therapy Premium Plan includes text, video, and audio messages as well as one thirty minute live session per month.
The Unlimited Messaging Therapy Ultimate plan features text, video, and audio messages in addition to four thirty minute live sessions per month.
They also offer psychiatric services outside of their messaging therapy starting at $249 for an initial evaluation and then $125 for every follow up visit. However, if you have insurance, the company estimates that up to 100% of your monthly cost might be covered; although survey respondents reported spending an average of $150 each month without insurance coverage.
Pros:
Choose your therapist and switch therapists at no extra cost
Flexible payment plans that fit your budget
Unlimited messaging therapy
Cons:
Not all therapists will be the right fit
No true free trial
Read the full Talkspace review

Talkspace Visit Site
4. ReGain
Is insurance accepted as form of payment? No, but you can apply to get reimbursed by your insurance provider
ReGain is an online therapy service that is primarily focused on helping people create and regain healthy, respectful, and loving relationships. Ideal for couples and individuals, ReGain guides people toward healthier solutions to relationship challenges and roadblocks.
Using an open and discreet forum, ReGain provides a supportive platform where couples can get the help they need to weather the storms of relationship issues successfully. ReGain does not accept insurance, but they will provide you with a detailed receipt for their services, so you can seek partial reimbursement from your insurance provider.
Cost and Payment Options
Getting therapy with ReGain costs between $60 to $90 per week (billed monthly through credit card or Pay Pal). The cost is based on your preferences, where you live, and the availability of their therapists. You pay up front for your membership with ReGain, but you can cancel it at any time.
Pros:
Simple and straightforward signup process
Very reasonable fees
User-friendly desktop and mobile platforms
Cons:
Lack of personalization that face-to-face counseling provides
Having to rely on an internet connection

ReGain Visit Site
5. Amwell
Is insurance accepted as form of payment? Yes
Amwell is one of the most reputable places for online therapy that takes insurance. Working with approximately 50 different carriers—like Aetna, Anthem, Blue Cross Blue Shield, Medica, UnitedHealthcare, and WebTPA—Amwell brings affordable online therapy to many people across the country.
Amwell has more than 350 licensed psychologists and social workers. Therapy sessions last about 45 minutes. Amwell offers a feature that allows you to turn off your camera so that the virtual therapist can't see your face during the sessions.
Cost and Payment Options
Amwell doesn't offer bundled service packages or subscription plans. You pay for each session at the time of booking and prices depend on your therapist's experience level and whether you're covered by insurance. Sessions with licensed therapists are between $109 and $129 per appointment depending on where you live. Psychiatrist appointments cost $279 for the first visit and then $109 for each follow-up visit.
Pros:
Accredited by the ATA
Visits anywhere/anytime
High-quality video streaming
Cons:
Limited payment options
No discounts offered
Payment required upfront

Amwell Visit Site
6. MDLive
Is insurance accepted as form of payment? Yes
MDLive provides online therapy that takes insurance to approximately 40 million members in its network, through both its website and app. The process of finding a therapist is faster than with traditional in-person therapy, and you can usually book an appointment within a day of signing up. MDLive therapists can help you work through a huge range of mental health issues, including addiction, depression, eating disorders, grief, LGBTQ support, trauma, stress, and more.
MDLive works with both Medicare and employer-provided insurance plans, as well as private insurance plans that cover virtual doctor's visits. MDLive is HIPAA-compliant and holds a strict code of ethics to uphold the privacy and safety of its patients.
Cost and Payment Options
Without using insurance, each 45-60 minute therapy session with MDLive costs $108. For appointments with psychiatrists, an initial 30-minute session would cost $284, and every follow-up session after that costs $108 for a 15-minute session.
Pros:
Convenient video and phone sessions
Choose your own therapist
24/7 access
Cons:
Not currently accepting urgent care
High initial therapy session cost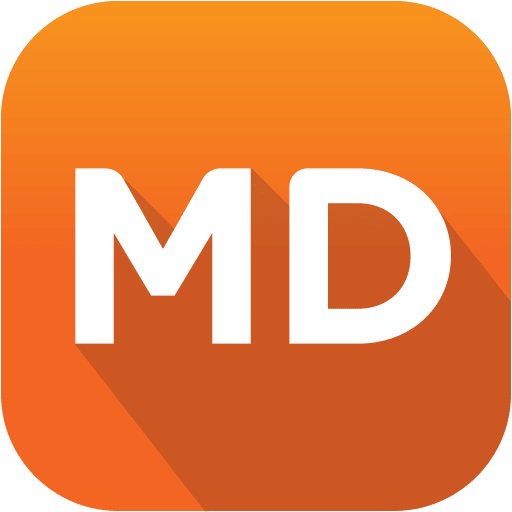 MDLive Visit Site
7. Doctor on Demand
Is insurance accepted as form of payment? Yes
Doctor on Demand has a team of therapists and psychiatrists that have been rated 4.9 out of 5 by patients. You'll begin the signup process by filling out a questionnaire, and Doctor on Demand will match you with a therapist who specializes in your area of concern.
Alternatively, you can browse the network - it's easy to find a therapist based on their background and qualifications. Doctor on Demand psychiatrists can also prescribe medication as part of the therapy session, so you will not need to seek out a separate prescriber, which is great customer service. Doctor on Demand accepts many insurance plans, including United Healthcare, Cigna, Humana, and Aetna.
Cost and Payment Options
Doctor on Demand doesn't have monthly subscription plans, so talk therapy sessions cost $129 for a 25-minute session and $179 for a 50-minute session. Psychiatry sessions cost $299 for your first 45-minute session, then follow up psychiatry appointments will only cost you $129 each (for 15 minutes).
Pros:
Available 24/7
Available with or without insurance
Choose your own therapist or psychiatrist
Cons:
Currently doesn't accept Medicare
Mental health costs are higher than competitors
No subscription plans available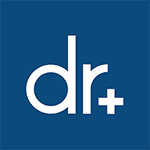 Doctor on Demand Visit Site
8. Faithful Counseling
Is insurance accepted as form of payment? No, but you can apply to get reimbursed by your insurance provider
Faithful Counseling caters specifically to Christians in need of therapy, aiming to provide them with a holistic treatment that other services may not give them. Faithful Counseling therapists are professionals with specific training and experience to treat Christians with issues like anxiety, addiction, eating disorders, and more.
While they don't accept insurance as a form of payment, you can apply for partial reimbursement with your insurance provider.
Cost and Payment Options
Therapy through Faithful Counseling will vary in price depending on your location, preference, and therapist availability. It ranges from $60 to $90 per week (billed monthly), and you are free to cancel your membership at any time for any reason.
Pros:
Christian faith-based counseling
Good variety of communication options
Cons:
No free trial
No phone customer support
Read the full Faithful Counseling review

Faithful Counseling Visit Site
9. Teen Counseling
Is insurance accepted as form of payment? No, but you can apply to get reimbursed by your insurance provider
Teenagers often have different needs than adults when it comes to online therapy. The specialists at Teen Counseling are trained in providing teens with the best care for their unique issues. Parents may also sign up to receive counseling to help their children.
Teen Counseling's online therapy can be done through their app. They also offer over the phone therapy, video chat therapy, and even text therapy, offering both convenience and privacy to teens seeking help. Teen Counseling doesn't accept insurance as payment, but your insurance company may partially reimburse you for its services.
Cost and Payment Options
A subscription for therapy sessions with Teen Counseling costs between $60 to $90 per week (billed monthly), and prices vary according to location and personal preferences. Subscriptions may be canceled at any time for any reason.
Pros:
Sessions are kept private between counselor and teen
Flat membership fee, unlimited counseling
Dedicated app for use with any mobile device
Cons:
Depending on the time of day, counselors may not reply quickly
Read the full Teen Counseling review

Teen Counseling Visit Site
10. Online-Therapy.com
Is insurance accepted as form of payment? No, but you can apply to get reimbursed by your insurance provider
Online-Therapy.com uses cognitive behavioral therapy to help empower and motivate people to live happier, more productive lives. Online-Therapy.com was developed to help people first identify challenging and dysfunctional thoughts, behaviors, patterns, and emotions.
Then—together with licensed professionals—patients work through and overcome even the longest-standing issues. If your insurance covers online therapy, you'll be able to request partial reimbursement or direct payment for sessions with Online-Therapy.com.
Cost and Payment Options
Subscription plans at Online-Therapy.com start at only $40 a week (after 20% discount given on the site), granting you access to the therapy program, which includes daily contact with your therapist available Monday through Friday, as well as a variety of tools on the website that will help you through your everyday struggles. There are three plans to choose from:
The Basic plan - For about $160 a month, this plan includes five days of messages from your therapist. It also has 8 hours worth of material - 25 worksheets, yoga and meditation videos, journals, activity plans, and self-tests - all accessed through an easy-to-navigate site.
The Standard plan - For around $240 per month, this plan is the same but with more flexibility to contact your therapist outside office hours and twice weekly meetings with them for 1 hour each day.
The Premium Plan - If you want 24/7 access to someone who really knows how to listen to what you're saying then go for the Premium plan at just over $320 a month which offers guaranteed express replies along with unlimited live video sessions (for 2 hours at once) throughout the week.
Pros:
Worksheets to fill out with your therapist
Yoga and meditation classes
Only certified therapists
Cons:
Therapists only work on weekdays
Therapists cannot prescribe medication
Read the full Onlinetherapy.com review

Online-Therapy.com Visit Site
Using Your Insurance to Cover the Costs of Online Therapy
If your insurance provider does cover telehealth services, it will generally be in one of two ways:
The most preferable option for patients with insurance is an online therapy company that accepts insurance. In these cases, the online therapy company bills the insurance company, and the health plan pays the service directly for counseling services, medication, and support.
Some insurance companies will cover part or all of the cost of online therapy through reimbursements. This means you will have to pay out of pocket for the sessions, but the insurance company will pay you back.

In this case, you'll need to make a claim to your insurance company. You should note two important things about reimbursements:
Make sure that you have all of the proper documentation needed to make an insurance claim. Different insurance providers will require different documents. So, check with your policy to see what you need beforehand and then make sure you have those documents when submitting your claim. Required documents can include receipts and copies of the online therapy license, among other items.
Some insurance companies are still figuring out their own policies. So, it is possible that your claim for reimbursement may be denied even though your policy states that online therapy is covered. If this happens to you, you will need to file an appeal with your insurance company.
If you find that your insurance plan will not help with online therapy costs, there are other ways to get more affordable online mental health care. While there are no free licensed therapists online, many therapists offer a sliding scale pricing structure.
This can help you if you don't have insurance coverage and you can't afford the full price for your sessions. Many therapists offer discounts, reduced rates on bundled sessions, and payment plans. Bottom line: money concerns shouldn't stop you from getting the help you deserve and need.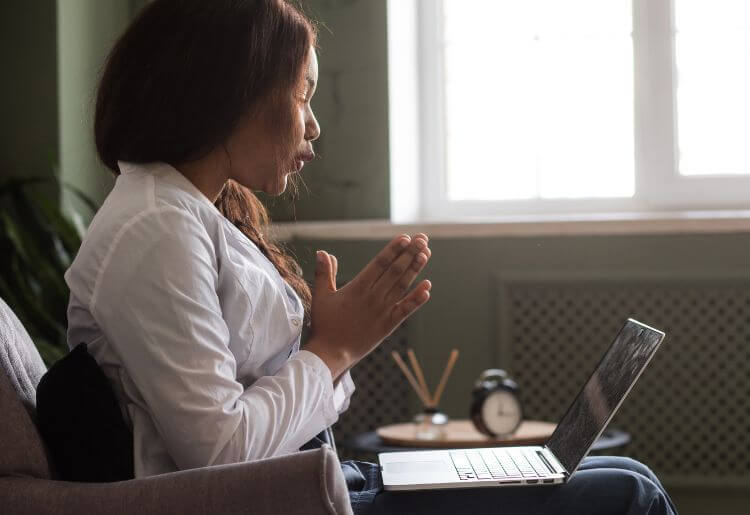 Choosing the Right Service for Your Insurance Needs
To get the most out of your insurance coverage for online therapy, be sure to follow a few simple guidelines, including:
The first step in finding the right service is checking to see if they accept your insurance coverage. Several companies provide online therapy that is covered by insurance, while others may advocate for you with the insurance company to help you get some form of compensation.
Consider low out-of-pocket costs
On the other hand, you may not want to limit yourself to the services that take your insurance policy. Online therapy costs significantly less than traditional therapy. If you are willing to pay out of pocket for your sessions, you'll have a lot more options and an easier process of selecting a therapist to help you with your concerns.
Scheduling Your Online Therapy Session With Insurance Coverage
There are a few things to keep in mind if you're about to sign up for online therapy services. Find out if the service you are interested in offers a free trial. There may be extra fees for getting started such as one-off consultation or membership fee.

You should also set up your virtual space to be free from distractions, with stable internet connection, and a working mic and webcam.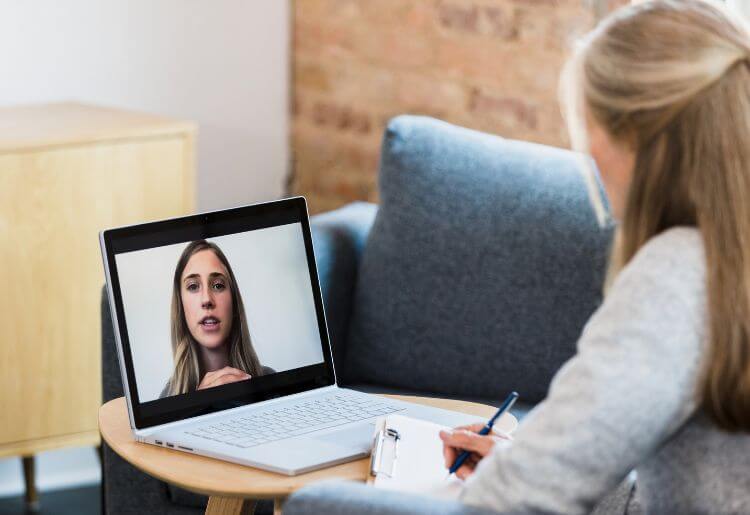 How Much Does Online Therapy With Insurance Cost?
Depending on what coverage or copay options you get from your insurance or employer, an online therapy session can range from $0 and $200. This is a bit cheaper than traditional in-person therapy.

Prices usually vary due to therapist availability, the state you're from, your treatment plan, or the online therapy service.
What if My Insurance Doesn't Cover Online Therapy? 
Online therapy has revolutionized the mental health field as we know it, though some insurances haven't caught up to covering it. There are a few solutions available if your insurance doesn't pay for online therapy.
Firstly, you can seek out sliding scale options or promotions for online therapists. If you're a student or employee, you can most likely get discounts through your university or workplace. If you have a therapy training clinic in your area, you can get low-cost mental health help from students who need the experience.
Do Online Therapy Providers Take Medicaid or Medicare?
You can see if an online therapy provider takes Medicaid or Medicare by contacting their customer support. Medicare has extended its coverage for online therapy service to all recipients.

Medicaid coverage depends more on the state that you live in. Call Medicare or Medicaid and see if they cover the online therapy provider of your choice.