Things like anxiety, depression, addiction, trauma, relationship issues, and more may come up in people's lives. There are some Christians who often feel a lack of resolution for these matters and are not sure where to turn.
Without proper guidance, any one of these issues can be debilitating. But with the right help, such problems can be worked through, resolved and one can feel much better. Online therapy is a fabulous way for people to obtain that guidance. Christians often feel this is not an option for them because they are concerned they won't find a therapist that can understand and support their beliefs.
What Is Christian Counseling?
Christian counseling is similar to traditional counseling, with the difference that it integrates Biblical teachings and Christian beliefs with talk therapy. It focuses on challenges more often encountered by Christians, which may be different from standard mental health issues. Furthermore, Christian counseling emphasizes the values and beliefs defined in the Bible.
Christian counseling focuses more on spiritual messages and beliefs, such as the idea that God forgives sins and offers His love instead, no matter who you are or what you've done. If you're a Christian struggling with mental health disorders, this kind of counseling can help you overcome your struggles by trusting in God's will.
We've ranked the best online Christian counseling and therapy services. Below is our list with quick reviews of each option.
Our Picks for the Best Online Christian Counseling and Therapy Services:
Our Best Online Christian Counseling Services - Quick Reviews:
1. Faithful Counseling
Find a therapist from your denomination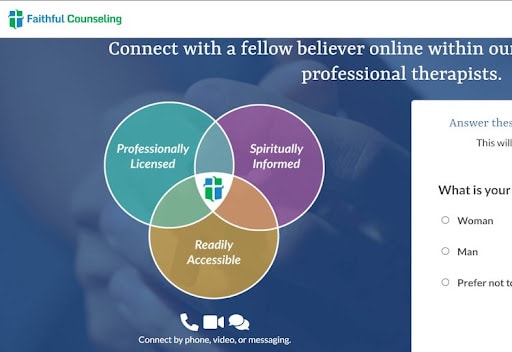 Best for:

A variety of Christian therapists

Pricing:

$60-$80 per week

Ways of communication:

Video, phone, message, live chat
Faithful Counseling is the most popular option for Christians seeking online counseling. Its therapists are all licensed and certified within their field and submit declarations as to their beliefs to ensure they fit the Faithful Counseling statement of faith.
Faithful Counseling matches you with a therapist that specializes in both your mental health difficulties and your branch of Christianity. This means it's a suitable platform if your denomination is important to you and wish to include more specific biblical beliefs in your therapy.
Its easy sign-up process, clear and appealing display, 24/7 messaging service, and simple functionality in terms of booking appointments make it easy for Christians who want faith-based counseling to try Faithful Counseling.
Pros:
Specializes in Christianity-based counseling

Message your therapist 24/7

Use browser or mobile app
Cons:
Matching can take a few days

Can't choose a specific therapist
Read the full Faithful Counseling review

Faithful Counseling Connect Now
2. BetterHelp
Online therapy that's proven to be effective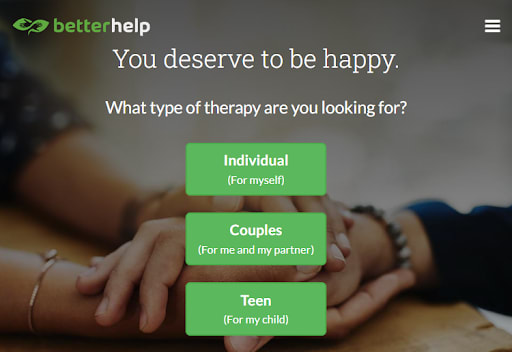 Best for:

Therapy + extra tools

Pricing:

From $60 per week

Ways of communication:

Text, live chat, video call, phone call
BetterHelp is a well-known name in the online therapy community. That's because it has been operating for almost 10 years, hosts more than 4,000 highly qualified therapists, and is completely HIPAA compliant. BetterHelp is also wonderfully flexible and easy to use, which is why it has helped more than a million people get the counseling they need.
BetterHelp has the option to choose a Christian therapist right from the beginning, making the process easy to navigate. In addition to therapy, it offers guided worksheets and video lessons in between sessions. Its pricing is competitive and its effectiveness has been proven by studies. BetterHelp reviews are positive and the service is reasonably priced, so it presents as a good option for ongoing online therapy.
Pros:
Well-known and -regarded platform

Scientifically proven effectiveness

Operates in many countries and languages
Cons:
Therapists can't prescribe medication

Does not take insurance
Read the full BetterHelp Counseling review

BetterHelp Connect Now
3. ReGain
Dedicated relationship therapy for Christians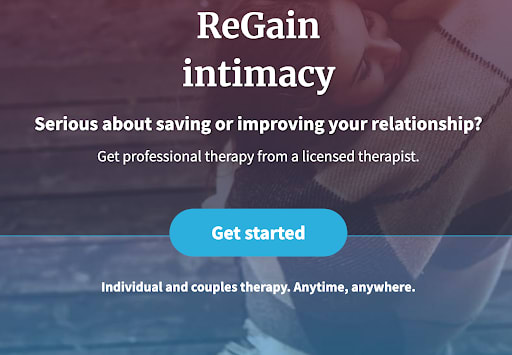 Best for:

Christian couples

Pricing:

$50-$80 per week

Ways of communication:

Video, phone, message, live chat
ReGain offers relationship therapy via its network of licensed counselors. With a licensed therapist, matched to your specific needs and therapy goals, you can access ReGain counseling anywhere that you have access to the internet. When signing up for ReGain, you can choose a counselor that specializes in providing Christian-based therapy.
With ReGain, you can fit therapy appointments entirely around your schedule. Its monthly subscription grants one live session per week, either video or audio, and 24/7 access to a private online "room" with your therapist. All information you share with your therapist is confidential and you won't have to provide many personal details. Moreover, ReGain offers reduced fees to those with a disability or those experiencing financial difficulties.
Pros:
Specifically deals with relationship issues

Choose a Christianity-based therapist

Excellent privacy settings
Cons:
Does not have in-network insurers

Customer support can only be reached through email
Read the full ReGain Counseling review

ReGain Connect Now
4. Online-Therapy.com
Cognitive behavioral therapy for Christians
Best for:

Helpful online tools

Pricing:

$40-$88 per week

Ways of communication:

Video, audio, live chat
Online-Therapy.com offers a toolbox to help treat many mental health conditions. Its counselors are trained in providing cognitive behavioral therapy (CBT), but some are specialized in Christian counseling as well. In addition, Online-Therapy.com's platform also hosts a range of interactive worksheets, activities, and self-help assignments to guide you through its program. Depending on your preference, you can communicate with your counselor via text, audio, or video chat.
Before choosing a therapist, you can view the recommended therapists' profiles, which include recent user reviews, specializations, and accreditations. Although you won't be able to receive prescriptions via its platform, its weekly sessions are priced competitively compared to other online therapy providers, and its variety of tools and specialties means it could be a great option for many different people's needs.
Pros:
Relatively affordable

Pick your therapist and switch anytime

Useful worksheets and activities
Cons:
No live sessions on lowest-tier plan

No prescription services
Read the full Online-Therapy.com Counseling review

Online-Therapy.com Connect Now
5. Amwell
Online therapy without the fuss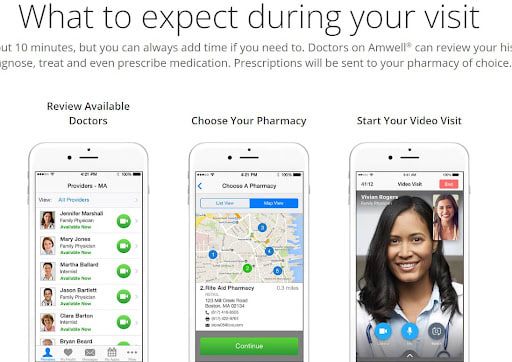 Best for:

Appointment flexibility

Pricing:

$109-$129 per session

Ways of communication:

Video
Amwell's network of 350 therapists includes counselors who specialize in Christian counseling. Amwell doesn't use a matching process to connect you with a single therapist, but instead allows you to make appointments with anyone on its platform based on availability. By browsing through the therapists' profiles, you'll be able to find one that matches your preferences. While this provides a more flexible experience, it hinders you from communicating with your therapist between sessions.
Amwell's network of professionals can write you a prescription if necessary. With Amwell, you don't have to sign up for a subscription, as you only pay for your scheduled appointments. Amwell allows you to take care of your health all from the comfort of your own home.
Pros:
Partnered with 125 insurance providers

Its psychiatrists can write prescriptions

No ongoing subscription
Cons:
Not accessible outside the US

No contact possible between appointments
Read the full Amwell Counseling review

Amwell Connect Now
6. Talkspace
Online therapy for a wide range of disorders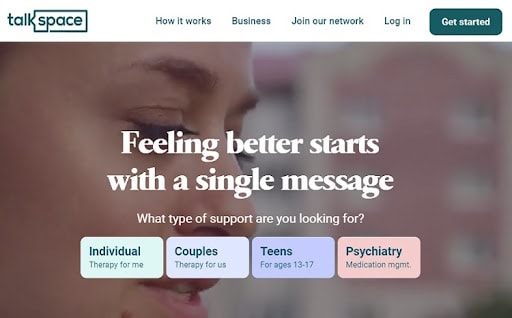 Best for:

Matching with specialists

Pricing:

$69 to $129 per week

Ways of communication:

Video, phone, message, live chat
Talkspace offers a wide range of online therapy methods, including Christian counseling. Its platform is ideal if you need cost-effective and convenient mental health and psychiatry support, including prescriptions. Based on your circumstances, its process will match you with one of its licensed and experienced therapists, who specialize in over 40 clinical approaches.
If you are unhappy with your counselor, you can easily change to someone else who better aligns with your values. Talkspace accepts insurance and offers three different payment plans: $69, $99, or $129 per week. This means it could be ideal for Christians who need an affordable alternative to traditional therapy.
Pros:
Specialists in many different disorders

24/7 online messaging

Get prescriptions from a psychiatrist
Cons:
Doesn't accept Medicare or Medicaid

Base plan doesn't include live sessions
Read the full Talkspace Counseling review

Talkspace Connect Now
7. JustAnswer
Quick answers to your Christianity questions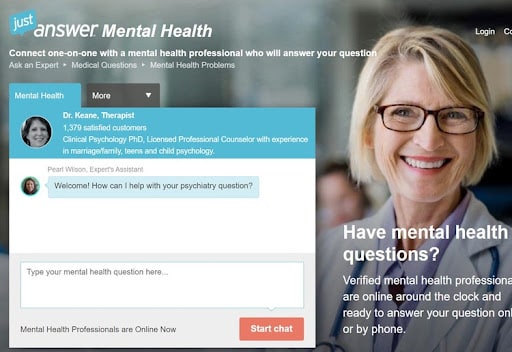 Best for:

Quick consultations

Pricing:

$46 per month

Ways of communication:

Text, chat, phone
If you're looking to have your questions answered by experts without the fuss of actual therapy, JustAnswer might be the perfect platform for you. For an affordable monthly rate of $46, you can ask an unlimited number of questions, which will be answered by credible experts within minutes. JustAnswer's network contains Christian counselors that can answer your questions on faith and relationships. You can always ask follow-up questions or request a different expert to weigh in.
It's unfair to compare JustAnswer to other online Christian therapy services, as it's designed to be an online question-and-answer service. If you want a dedicated therapist, I'd advise you to pick one of the many other qualified online Christian counseling platforms.
Pros:
Quick expert answers to your questions

All experts are vetted professionals

24/7 access around the world
Cons:
No substitute for Christian therapy

Must subscribe to get an answer
Read the full JustAnswer Counseling review

JustAnswer Connect Now
8. ChatNow
Free chat support and wisdom for Christians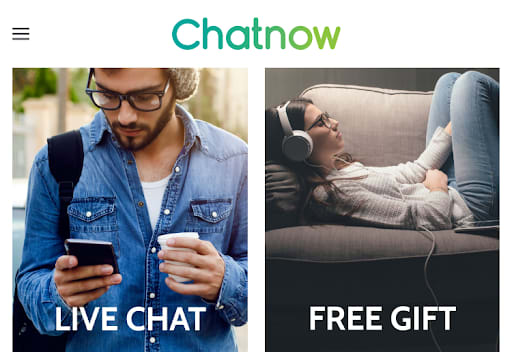 Best for:

Totally free help

Pricing:

Free

Ways of communication:

Chat
ChatNow is not a traditional online therapy service. Instead, it provides you with the opportunity to chat with a Christian volunteer. If you're struggling with understanding your place in the world and how your faith can help you find the light, ChatNow's volunteers can help you overcome these issues.
In addition, ChatNow offers a free app, a video database, and a range of articles that can help you for free. Through chatting and learning about biblical teachings, you can learn to deal with life's hardships and focus on the positives. You don't even need to create an account in order to explore the services of ChatNow, which sets it apart from the other platforms in this article.
Pros:
Completely free

Website offers a wide variety of information

You can remain completely anonymous
Cons:
No way to make ongoing connections with chat partners

Not suitable for serious mental health issues
9. Christian Therapist On Demand
Online therapy from your smartphone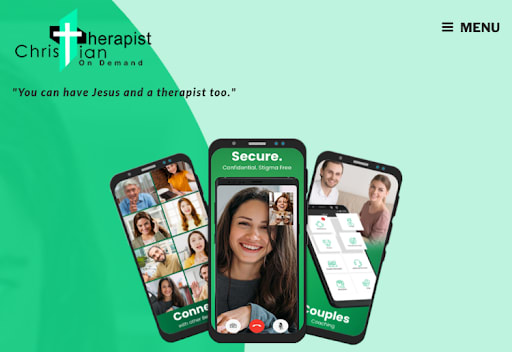 Best for:

Christian-centric therapy

Pricing:

$65-$80 per week

Ways of communication:

Chat, audio and video messages, live sessions
Christian Therapist On Demand is a service that works via its Android and iOS apps. After downloading the app and creating an account, you will be matched with a Christian counselor, after which you will receive help with the things you're struggling with. The service includes live chat, audio and video messaging, and weekly video sessions.
According to the platform, there are currently hundreds of counselors in the Christian Therapist on Demand network. All of its counselors are trained, licensed, and accredited with a Master's degree or Doctorate in their field. In addition, there are lots of resources on its website, like worksheets, guidance videos, and articles, to help you overcome your worries.
Pros:
Specialized in Christian counseling

Resources and worksheets available

All counselors are licensed & accredited
Cons:
Matching can take 24+ hours

Customer support might respond slowly
Does Christian Counseling Offer Services to Non-Christians?
Christian counseling offers therapy to non-Christians as well. The Christian counseling services discussed in this article don't discriminate against forms of religion, sexual preferences, or ideals.
You can always change your therapist if you are not aligned with your counselor. For example, if you are a non-Christian but interested in the positive messages of the Bible, then you can certainly find a counselor willing to help you on any one of our recommended platforms.
Finally, most platforms in this article only work with licensed professionals. Licensed mental health professionals should not discriminate against people due to religion, as their professional code of ethics requires this.
How Much Does Christian Counseling Cost?
Christian counseling doesn't cost any more than other counseling methods. The most popular Christian counseling platform, Faithful Counseling, currently costs $60-$80 per week.
Other Christian counseling service providers offer therapy at varying price points. For example, ChatNow offers its chat service, plus an app, a video database, and a range of articles that can help you entirely for free. And the service Christian Therapist On Demand offers weekly video sessions for $65-$80 per week.
Due to the nature of online therapy, it is generally priced more competitively than its in-person counterpart. In-person therapy sessions may range from $75 to $150 per week.
How Do Sessions With Christian vs Non-Christian Online Therapists Differ?
Christian counseling differs from non-Christian counseling in that it focuses more on your religion and the beliefs and values that come with it. Non-Christian counseling generally does not include spiritual beliefs and practices, such as prayers and discussions of God's will.
With Christian counseling, you won't have to worry about whether your therapist will make space for your practices and traditions. Your Christian therapist shares the same beliefs as you, which will help you find common ground and a strong connection.
Is Online-Based Christian Therapy for Me?
Online therapy is an excellent solution for many people who are struggling with life issues, emotional problems, and mental health challenges. Hundreds of thousands of people choose online counseling because of the comforting, compassionate, and knowledgeable support of the therapists who are ready to listen, guide, and help them to cope with their issues.
Until recently though, it was harder to find therapists trained in certain areas, such as Christian counseling. That has changed and many online sites have therapists who share the same values and beliefs of the Christian-focused clients who are looking for support.
Realizing what a tremendous need there was to support and engage Christians who wanted to access online counseling, several sites hire counselors who specialize in working from a Christian background. With counselors and therapists who share your faith and understand your perspective, more and more Christians are getting connected with the assistance they need.
Bottom Line
If you're looking for the most popular and acclaimed online therapy platform for Christians, I'd recommend Faithful Counseling. They have been providing customers with biblical therapy for the longest and provide their services at an affordable price level.
Whichever platform you choose, you can rest assured that all of the listed services will take your faith into account. No matter what kind of counseling you need, you can start receiving help right away with Christian therapy online.