Running an e-commerce store doesn't have to be difficult. With the right website builder, management can be a breeze. Shopify is a versatile option whether you're a beginner or advanced user, or whether you already have a large store or want to scale. Plus, adding new features to your online store requires minimal effort if you use the best Shopify apps for online stores.
So, it's no wonder that Shopify hosts over one million online stores in 175 different countries. But, if you only recently started a business, you're probably looking for a more straightforward platform to build your website. This list will help you learn about the top e-commerce website builders like Shopify so you can make the most informed decision.
Top10's Best Shopify Alternatives at a Glance
» Want even more options? Check out our top choices for the best website builders for small businesses.
Our Top Picks for the Best Shopify Alternatives
1. Wix
A powerful website builder that balances functionality and simplicity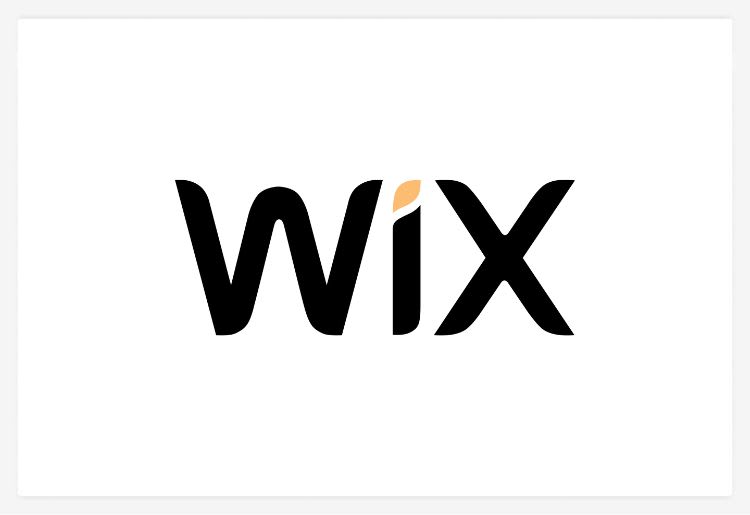 Best for - An extensive template library
Price - From $16/month
Free version - Yes
Wix gives you a wide range of theme options for building your website. It has over 800 professionally-designed templates for different types of e-commerce stores and a powerful editor that's even suitable for first-timers.
Plus, with its integrated features for selling digital products and online memberships, you can even create and sell courses with Wix.
Pros
Versatile and user-friendly editor
Wide variety of themes
Top-notch customer support
Cons
Designs not mobile-responsive
Limited SEO features
2. Squarespace
An all-in-one solution with stunning website themes and responsive designs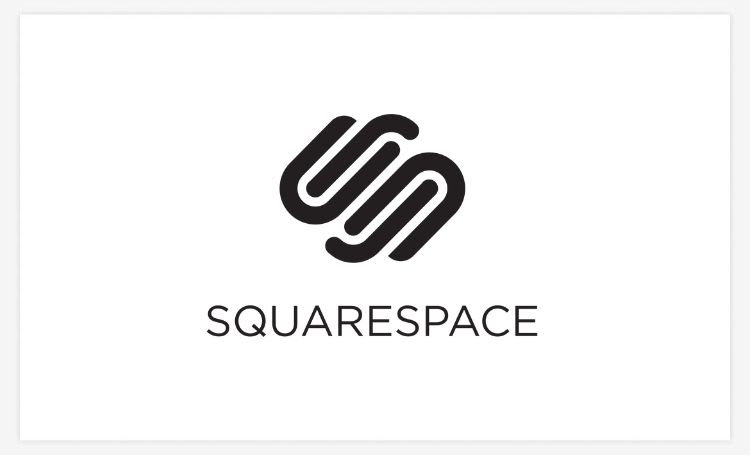 Best for - Unlimited bandwidth and storage
Price - From $16/month
Free version - 14-day free trial
Squarespace has an intuitive drag-and-drop editor (called Fluid Engine) that offers robust customization options, letting you create a design that is truly yours, even if you have no experience with web design.
Squarespace's themes are unmatched in terms of design quality. So, if you're looking to build a striking online store and have high-quality product images to go with it, Squarespace will be your best bet.
Pros
Phenomenal design themes
High-quality e-commerce features
Extensive customization options
Cons
Slow load speed
Unsuitable for deep hierarchical structures
3. Web.com
A no-frills website builder for smaller businesses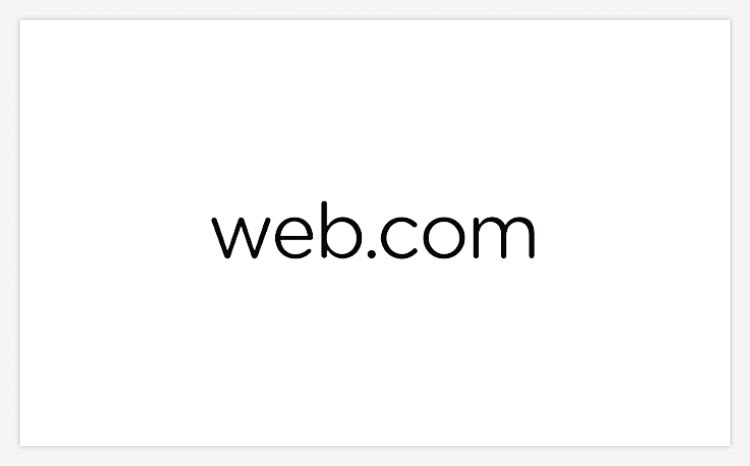 Best for - One-on-one expert design service
Price - From $4.95/month
Free version - No
Web.com is the right choice if you need an easy solution to launch your online store quickly. Its editor feels a bit clunky at times, but thanks to its various design elements (features and blocks), it provides a lot of design freedom.
Plus, Web.com offers web hosting with unlimited storage and bandwidth, conveniently letting you create and manage your website in one place.
» Follow these steps to add an e-commerce store to your website.
Pros
One-on-one customer service and tech support
Simple platform ideal for beginners
150+ responsive templates
Cons
Can't sell digital products
Editor usability could be improved
4. Weebly
An inexpensive e-commerce site builder with a built-in marketing suite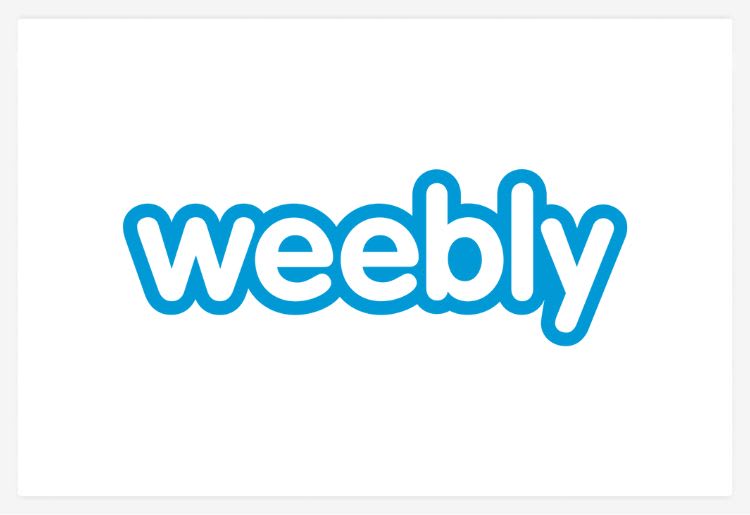 Best for - Affordable e-commerce features
Price - From $10/month, billed annually
Free version - Yes
Weebly is ideal if you want all the features you need to launch an e-commerce store while on a budget. The user-friendly drag-and-drop page editor makes it easy to build a professional website in minutes.
If you need to test the platform before you commit, there's even a free version you can use to sell an unlimited number of physical products.
Pros
Easily switch between themes
App Center with over 350+ plugins
Free hosting with unlimited bandwidth for all plans
Cons
Limited customization options
No media library
5. WordPress.com
A powerful and versatile e-commerce platform with thousands of templates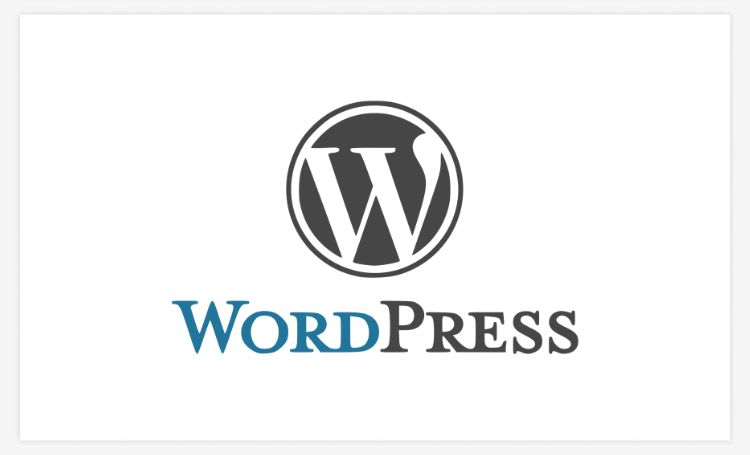 Best for - Unparalleled customization options
Price - From $4/month, billed annually ($45 for e-commerce plan)
Free version - Yes
WordPress.com is extremely popular—over 43% of all websites use the platform. And with its abundance of templates and plugins, it's extremely versatile.
If you want complete design freedom and all the add-on functionalities you can imagine, WordPress.com is exactly what you're looking for.
Pros
Thousands of themes and plugins
Solid community support
Flexible and scalable
Cons
Steep learning curve
Pricey e-commerce plan
Why Choose These Shopify Alternatives?
For Increased Design Freedom and Customization
Customization is not one of the Shopify editor's main strengths. If you want true design freedom, you either have to edit the code or use another platform entirely.
So, good alternative options for beginners are Squarespace and Wix, while WordPress.com is ideal for advanced users.
For More Affordable Pricing Options
If you're new to website builders, you're probably looking for a cheaper solution. Weebly is a more affordable option for small businesses, followed by Squarespace and Wix because of their excellent price-to-quality ratio.
» Here's how small businesses can save money in their first year.
For Enhanced Simplicity and Ease of Use
For genuinely beginner-friendly options, Wix and Weebly are very intuitive and easy to get used to. Plus, both have app stores for third-party plugins to extend your online store's functionalities. Check out our selection of the best Wix plugins for e-commerce to find out more.
Shopify Alternatives: Grow Your Business
Shopify is an excellent option for larger e-commerce stores, but it might not be the best fit if you're just starting out and not planning to scale quickly—or if you simply need more design freedom without having to meddle with the code of your site.
Any of the five options above are solid Shopify alternatives with sleek templates, design flexibility, and robust e-commerce features.
» Experiencing rapid growth? This is how a dedicated server can improve your e-commerce site speed.