If you want to monetize your website through online courses, you should definitely use Wix. It's one of the best places to sell your content as a beginner since it lets you build an eye-catching site without coding a single thing.
So, to help you kickstart your e-learning business, we'll discuss the step-by-step details of creating and selling an online course with Wix.
What Kinds of Courses Can You Create with Wix?
While Wix isn't technically designed for e-learning, it's still possible to create good-looking courses you can sell there. You can sell digital products while password-protecting specific pages to only give access to users who've purchased your course.
With Wix, you can make courses that include multi-part video lessons, slideshow lessons, and blog posts. The functionality of these courses will vary based on their:
Length: Create anything from free mini-courses to long multi-module courses
Content: Add audio, video, or PDF files to your courses
Audience: Use Wix Groups to create a members-only area
Additionally, Wix has finally launched its own dedicated app, called Wix Online Programs (originally Wix Challenges), which lets you create online courses. It's available on the Wix App Market and you can use it to create a multi-module course program.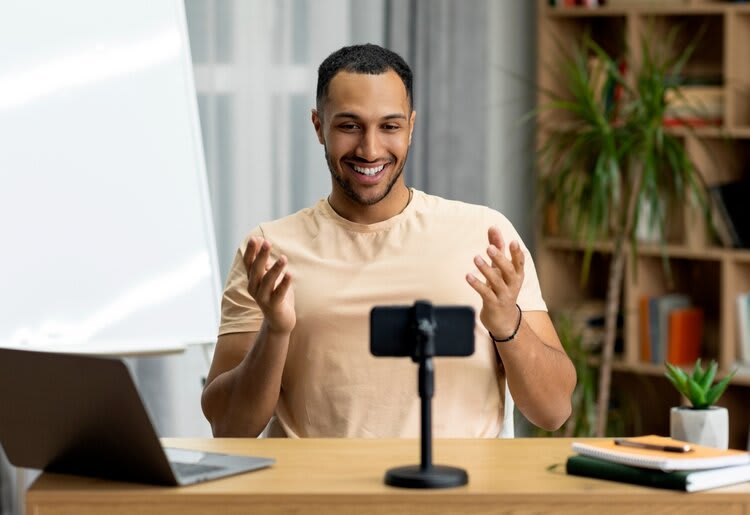 » Building your first site? Check out our top 10 picks for the best website builders.
Create and Sell an Online Course with Wix in 5 Simple Steps
Now for the fun part! Here's a step-by-step guide on how to create and sell an online course with Wix.
1. Plan and Record Your Course
First, you need to plan and present your course. Depending on whether you're doing text, image, or video-based content, you'll need:
A high-quality camera
A good microphone
Lighting gear
A screen recording app, if applicable
Pro Tip: Make sure every lesson component is short and digestible. If necessary, record yourself 2-3 times to build confidence when presenting the content.
2. Create a Website With Wix
Once you have your course content ready, you can create your website—unless you already have one. Thankfully, with Wix, building your own website is super easy: you simply need to select a theme and populate it with content.
» Use some of the best Wix templates to inspire your page design.
3. Add Sample Materials and Sales Content on Your Website
Add some sample materials from your course to promote it. For example, you can upload a free lesson or even create a free mini-course to grow your audience. Add PDF materials, information on who your course is best for, whether course-takers need a certain experience level, and what they can achieve with it.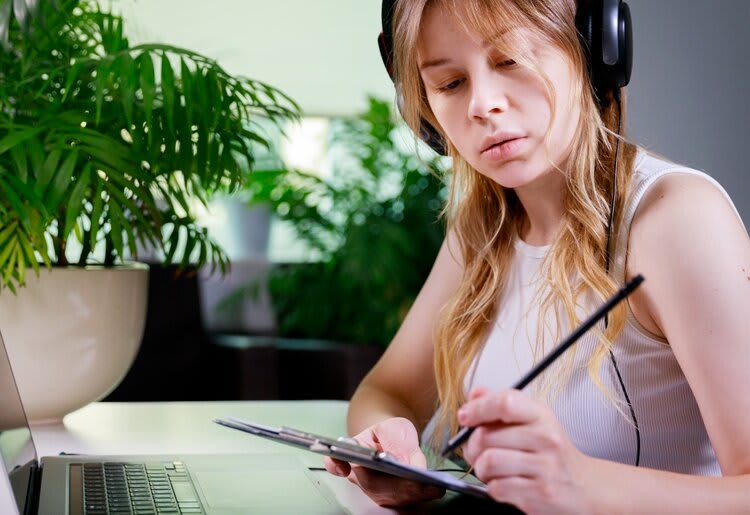 4. Use Wix Online Programs to Upload Your Course
Next, you can add Wix Online Programs to your site, Wix's native app for online courses. With it, you could also sell personal coaching, nutrition plans, or a fitness challenge. You need to decide whether your course will be self-paced or scheduled, or whether there will be any specific challenges and questionnaires.
The app is really simple and intuitive and has tons of useful features. If you need more detailed explanations on how to use it, the Wix Training Academy can explain this in detail.
» Spend less in your first year by trying these money-saving tips for small businesses.
5. Launch Your Course and Sell It
Next, you need to launch your course and sell it. If you already have a social media following or a mailing list, you can promote it to your subscribers. If you don't have any social accounts yet, you should know how to introduce your new business on social media. For example, you can use social media ads to promote your course or even launch a mini-challenge in which you sell your full course at the end.
And remember to always ask people who buy the course whether you could add them to your newsletter. This will enable you to progressively grow your audience and make it easier to sell new courses in the future. Simply adding buyers to your newsletter without asking first is done by many but is not advisable and could get you in trouble with GDPR and similar laws, or get your emails labeled as spam.
Reviews can also help sell your course, so be sure to put them on display to convert your next customers.
And there you go! Now, users can log in to your website and see your course.
What Plan Do You Need to Sell Courses Through Wix?
To sell digital products and accept payments through Wix, you'll need to purchase one of its business and e-commerce plans (Basic, Unlimited, and VIP), which also enable you to upload 5+ hours of video.
As for payment options, here's what you'll need:
Wix Payments
Best for: Selling courses in your local area market
Price: Differs per region but generally 2.9% of the transaction price
Wix has a native payment app called (surprise) Wix Payments which allows you to accept payments from all major credit card companies, including Visa, MasterCard, and American Express, but it's only available in a handful of countries at the moment.
» Learn more about the cost of building a website to help optimize your budget.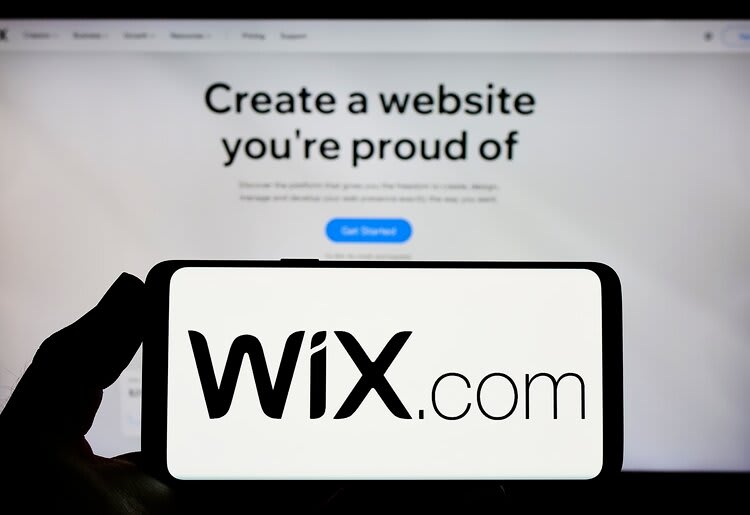 PayPal Button
Best for: Selling your courses globally
Price: Free, with paid plans from $4.94/month + PayPal/Stripe fees
If you want to sell your courses globally, you'll need another solution. There are a few other payment apps, but probably the best one of them is the PayPal Button, which you can use to accept payments through PayPal or even integrate it with Stripe.
Bottom Line: Profit
With the global e-learning market exceeding $315 billion in 2021, it's no wonder why so many are scrambling to monetize their knowledge. Wix is one of the best website builders for small businesses. It caters to course creators, too, and does so rather well. So why not use it to make money off of your website using this guide?
» Try using GoDaddy for another easy-to-use website builder.