With compassion, understanding, and wisdom, pet psychics can alleviate and clarify the underlying tension in our furry friends.
Not sure what a pet psychic is, how they work, and where to find them? Let's take a closer look.
What is a Pet Psychic?
While millions of people have taken advantage of the wisdom and insight gleaned from a clairvoyant, fewer individuals have made use of a more specific psychic niche - pet psychics. Pet mediums can help you communicate with, heal, and understand your animal friends. You can even use one of the best psychic readings by phone if you'd like to avoid commuting roads.
Pet psychics should not be confused with pet whisperers. The latter merely read body language and generally know the species' psychological makeup. Pet psychics, on the other hand, communicate directly with the animal via various methods and techniques. Through these sessions, pet mediums can provide insightful advice.

Now that you understand the value of a pet communicator, here are a few of the most accurate and reliable readers.
The Best Online Pet Psychics & Medium Services in 2023:
Our Picks for The Best Online Pet Psychic and Medium Services - Quick Reviews:
1. Keen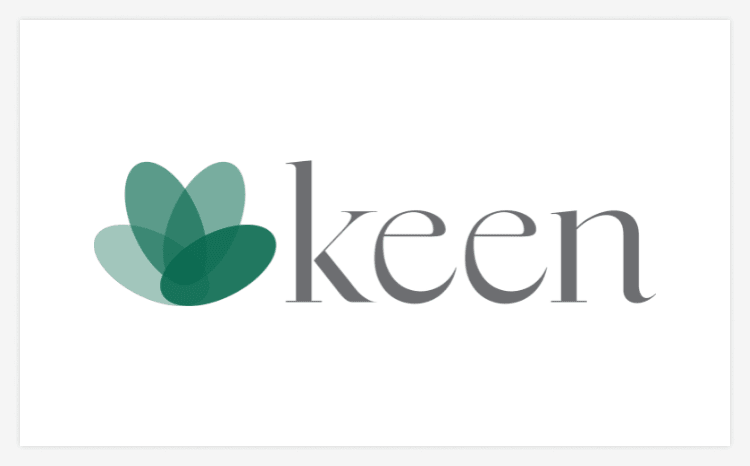 Keen is a renowned psychic reading platform, offering diverse services to cater to various needs. Among its specialties, the pet psychic and medium services, including animal psychic readings, stand out. Users praise Keen for its intuitive pet psychics, who provide insightful readings, helping pet owners understand and connect deeper with their furry friends. Keen's animal psychic readings are known for their accuracy and depth, enhancing the pet-owner bond. The platform emphasizes trustworthiness, with all their psychic advisors being experienced and fully vetted.
Some advisors on Keen offer introductory rates, such as 10 minutes for $1.99. After the introductory period, the rates vary with advisors, ranging from $2.99/min to $5.99/min based on the few listed. It's worth noting that the exact price for animal psychic readings might differ and would depend on the specific psychic chosen.
Why we chose Keen: Psychics on Keen are greatly experienced, even with animal psychic readings. One psychic we tried, Wreni, has been using natural talents to help people understand their pets' needs for more than a decade. She navigates her readings with compassion and insight, facilitating open communication between the animal and the owner. Additionally, Wreni's rates are very reasonable. Keen offers a deal where your first 3 minutes are free.
Pros:
Trusted platform with 25 years of experience
The platform provides search tools to help users find the right psychic based on their needs
Users can schedule their readings in advance
Cons:
No video readings
Limited bilingual psychics

Keen Visit Site
2. Psychic Source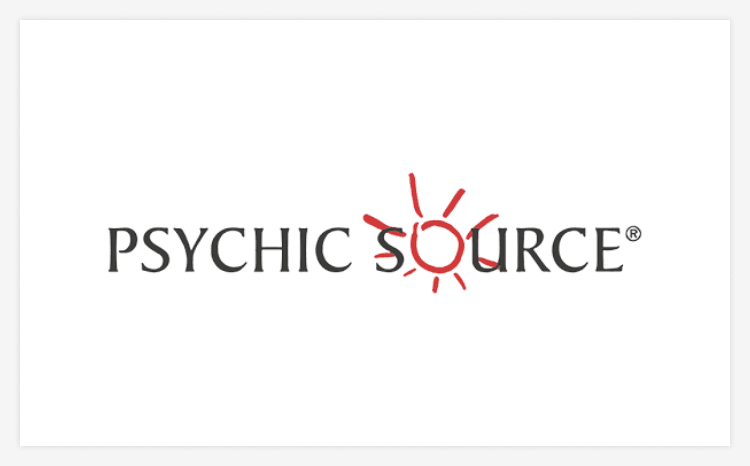 Pet psychics at Psychic Source can offer insights into your pet's feelings, thoughts, and overall well-being. They can help address behavioral issues, understand past traumas, or even communicate with pets that have passed on. Psychic Source pet psychics believe that pets can be communicated with and, at the same time, understand that pets communicate differently than humans.
On the Psychic Source site, it's easy to filter for pet psychics and find a large selection of vetted mediums.
Prices range from $1 to $5.99/minute. The Psychic Source platform allows you to easily check whether a pet psychic is available and book an appointment in advance. You can get a phone, chat, or video reading, depending on the psychic's preferences.
Why we chose Psychic Source: We tried the service with the certified pet psychic, Crystal. She has many psychic abilities; we love that she uses them to help her clients find peace, answers, and understanding. She works in a compassionate, non-judgemental methodology. Her soothing tone and gentle demeanor have been helping her assist pet owners for nearly 50 years. Overall, we can tell that Psychic Source strives to provide clients with empathetic readers for sensitive topics like connecting to beloved pets.
Pros:
Diverse reading methods
Easy-to-use platform
You can filter by reading style (Compassionate, direct, wise, etc.)
Cons:
No way to talk with a psychic before starting a reading
Users cannot directly block or unblock a psychic advisor
Read the Psychic Source review

Psychic Source Visit Site
3. Kasamba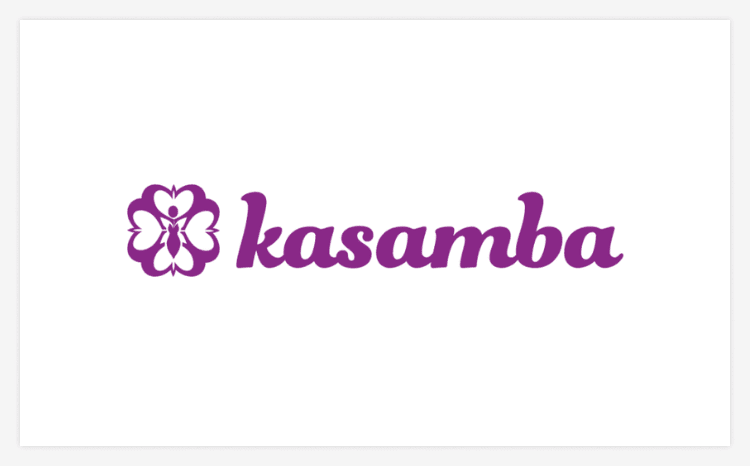 Kasamba, a leading psychic platform, has guided individuals on various life aspects since 1999. Among their diverse offerings, their pet psychic services stand out. Kasamba's pet psychics, also known as animal communicators, can telepathically communicate with pets, helping owners understand their feelings, desires, and behaviors.
If your pet exhibits unusual behavior, pet psychics can decode this behavior, offering advice on potential causes and solutions. Some pet psychics at Kasamba can communicate with deceased pets, providing closure and insights into their afterlife experiences. Kasamba ensures a user-friendly experience, allowing individuals to find the right psychic for their needs.
While specific rates for pet psychics vary, a glance at their website shows prices ranging from $1.00 to $35.99 per minute, depending on the psychic's experience and expertise.
Why we chose Kasamba: Kasamba provides users with straightforward, no-nonsense mediums that assist anyone interested in communicating with their pets. For example, Mystic Knight, a fifth-generation psychic, is a pet psychic option. The overwhelming positive feedback on his profile is a testament to the accuracy and reliability of his readings.
Pros:
Helpful customer service
Great special offers for starters
Affordable readings
Cons:
Refund policy limited to your first reading, and only up to $50
No specific pricing packages to choose from

Kasamba Visit Site
4. California Psychics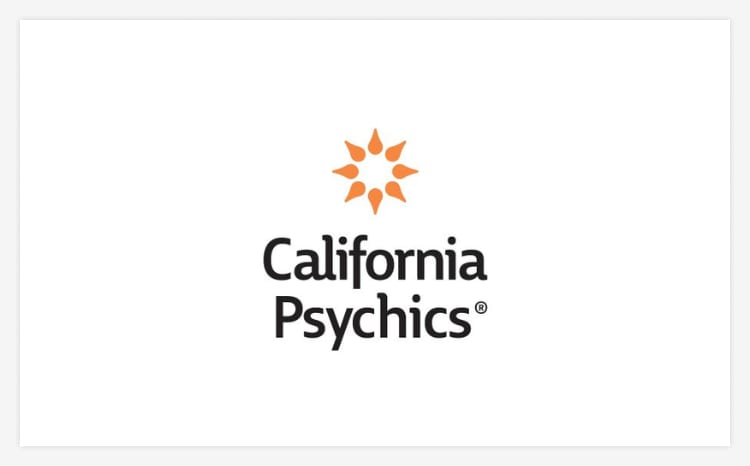 California Psychics emphasizes its long-standing reputation and offers a satisfaction guarantee. Users can expect detailed psychic profiles, ratings, and reviews, ensuring a user-friendly experience and confidence in their choice of psychic.
For those looking to understand their pets or connect with pets that have passed on, California Psychics provides a platform that prioritizes intuitive connections and user satisfaction.
Some psychics on California Psychics specialize in communicating with deceased loved ones, which can include pets. They help users find answers and closure when it seems impossible.
Empath psychics are available on California Psychics and can tap into energy fields, reading the true mental and emotional state of humans and animals and providing insights into any difficult or painful situation. The website showcases prices ranging from $1.00 to $6.50 per minute for various psychic
Why we chose California Psychics: There are many qualified psychics on California Psychics who focus on pet readings, like Tierney. She begins each session by making you feel comfortable and offers profound insights and intuition unmatched by other pet psychics. Practicing for more than 40 years, Tierney provides a wealth of information about your pets and advice on handling issues that arise.
Pros:
Well-vetted psychics
You can connect with another reader if you're note satisfied with your reading
Cons:
Don't always show negative feedback on their site
Limited psychic testimonials
Read California Psychic's review

California Psychics Visit Site
5. PathForward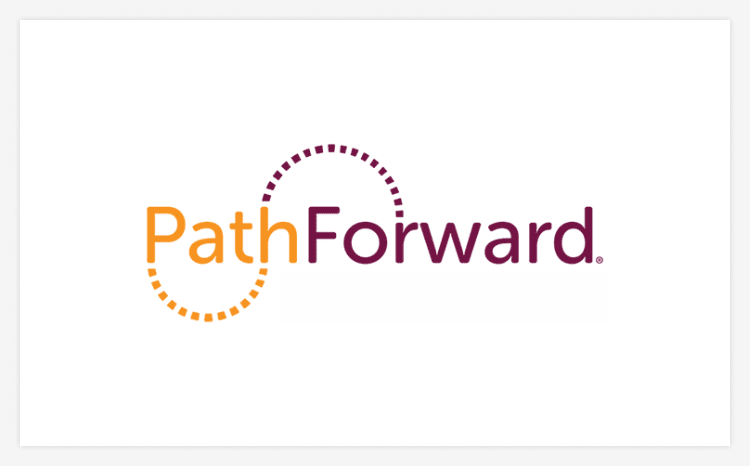 PathForward, previously known as Hollywood Psychics, has been offering accurate psychic readings online for over 15 years. With a new name and look, their commitment to providing trustworthy psychic guidance remains unwavering.
Their intuitive advisors are skilled in various areas, including connecting with spiritual entities. It's likely that among their diverse group of psychics, some specialize in pet readings, offering insights into pets' emotions, and behaviors, and even connecting with pets that have passed on.
PathForward offers a competitive $5 per minute rate for all its psychics and has a unique Inner Circle subscription at $24.99 monthly, which includes a free 10-minute reading and a 10% discount on subsequent sessions. New clients also benefit from complimentary 10-minute chat and phone readings.
Why we chose PathForward: We chose PathForward as a suitable pet psychic platform primarily due to the exceptional talents of its psychics, like Judy. She firmly believes that both humans and their pets play active roles in shaping their shared destinies. Whether using tools or relying solely on her innate abilities, Judy consistently bridged the communication gap in our reading and our cherished pets. Her uncanny ability to relay significant messages has garnered a loyal clientele, with many returning time and again, drawn by her deep empathy and insightful readings.
Pros:
Unique monthly subscription service
Displays all psychic reviews
Easy-to-use filtering system
Cons:
No app or video chat
PathForward doesn't provide monetary refunds, only PathForward credits

PathForward Visit Site
Types of Pet Psychics
Pet mediums channel their talents in many ways. Some of the most common techniques and methods include:
Pet Communicator: A pet communicator can speak with your animal and act as an interpreter to convey important messages that are being misunderstood. A communicator can also relay messages from you to your pet. These mediums are usually sought out when a pet acts unusual or inappropriately and a human companion wants to understand more about what's happening.
Animal Psychologist: Just like humans, animals can experience debilitating trauma. Dogs and cats, for example, may stop eating, become lethargic, restless, or lose their normally friendly nature after an alarming event. You might not even be aware of the trauma and so have no means to help your pet work through the issue. Pet mediums can act as the facilitator to bring out emotional blockages preventing your dog or cat from moving forward.
Afterlife Communicator: Many people have lost beloved pets and long to communicate with them after they've passed. A pet psychic can communicate with deceased pets, delivering messages and alleviating pain.
Other Techniques: Pet psychics can also use a combination of techniques, including Reiki, electromagnetic energy reading, telepathy, and soul communication to correspond with animals. Some readers can even give you answers without the presence of your pet.
What Kind of Animals Can Psychics Work With?
Pet psychics can communicate with a wide range of animals. Some will even venture into untamed animals in the wild, but most communicators stick with domesticated pets, such as dogs, cats, birds, turtles, fish, and farm animals.
Can Pet Psychics Find Lost Pets?
Losing a pet is devastating, which is why so many clients turn to pet psychics to help them locate a lost animal. Using telepathy and energy, pet communicators can help you successfully reunite with a pet that has wandered off and can't find his way home, been stolen, or is injured and can't make it back home.
Can Pet Psychics Communicate With a Dead Animal?
While it's a niche skill, talented pet mediums can communicate with a deceased animal. This can be a tremendous comfort to owners who have lost their beloved animals, particularly if the death was sudden or tragic.
What People Are Saying
She is awesome. Our cat was missing for 30 hours. We were worried sick. She told us he was nearby. We found him right away trapped on someone's roof and couldn't get down. - Louise, Client of Mountain Sage, Keen
Thank you so much Autumn. From the bottom of my heart, thank you. You were straight to the point, very blunt & honest, and your words rang true. You gave me some peace, and I can finally start to heal & accept my Dozer boy's loss. If I call back anytime soon, I'll be hoping to talk to you most definitely. I cannot thank you enough. - Fritsy24, Client of Psychic Autumn, Psychic Source
Strengthen Your Bond
Professional and understanding pet mediums can help you connect with your animals, communicate more openly, and transfer messages to deceased loved ones. Try one of these recommended pet psychics to work through issues and have a better, deeper bond in the end.
You May Also Like The Following Articles: