In a Nutshell
Keen has hosted more than 40 Million conversations to date and has over 12 Million Advisor reviews, making Keen the leading online marketplace for psychic readings and spiritual advice, specializing in providing clarity since 1999. Psychic advisors on Keen specialize in love and relationships and use tarot readings, astrology, channeling, and a host of other psychic skills. Psychics are available 24/7 by phone, chat, or through the Keen app.
pros
Lowest rates available: As low as $1.99/min
1700+ advisors to choose from
Money-back guarantee
Keen Visit Site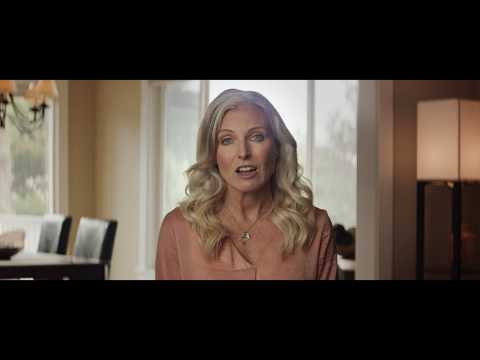 Is Keen Trustworthy?
When searching for the best online psychic, one of the main concerns is trustworthiness. There's no denying the existence of bad actors and frauds, who cast a dubious shadow over the field and its more legit practitioners.
Here's how Keen looks under scrutiny:
Screening process?
Yes. Keen features hundreds of psychic readers, but the screening process is different than many other sites. Prospective psychics contact Keen and are allowed to create their own listing, which can take a matter of minutes. The psychic is then given a toll free number and can start receiving calls and chats.
There is a screening and identity verification process before advisors are approved to join Keen. Advisors must adhere to a User Agreement and best practices to give advice, and user complaints result in suspension. Keen's robust reviews system enables users to post reviews on psychics following every reading. Keen has millions of reviews to help users decide which psychics are right for them.
User reviews?
Yes. Not only do user reviews appear under each psychic's page, but they are plentiful- over 12 Million total reviews, to be exact. On a random search for psychics, we found the number of user reviews range between 91 and 13,000. Allowing users to express their thoughts and experiences in their own words shows that Keen has faith in its psychics and wants to provide its visitors as much information as possible to find the right fit.
Psychic bios?
Yes. Every psychic has their own page with personal information about their skills and expertise. Our only complaint is that the quality of the bios varied wildly—some were clean and readable, with easy-to-scan bullet points and well-written descriptions, while others were poorly formatted or featured misspellings and grammatical errors. Nonetheless, each page offers a glimpse into the psychics' specialties and experiences, helping in the decision-making process.
Community resources?
Yes. The inclusion of informative, non-branded articles and community forums shows that a site is invested in its field and larger community. Keen offers a selection of 1500+ free articles on an array of topics, including dreams, tarot, aura and spiritual ephemera. The articles are descriptive and well-written enough to convince us they aren't for show or clickbait. Some of the articles are written by real Keen advisors and psychic readers, highlighting the trust Keen has in the advisor community. While we would've liked to see some more community engagement, the article library shows that Keen is invested in its field and interested in providing its visitors more than paid services.
Keen also offers users free Daily Horoscopes, which users can subscribe to and receive for free via email, or access directly on the site.
100% money-back guarantee?
Yes. Keen's satisfaction guarantee policy does come with a few stipulations, but it demonstrates respect for its customers and faith in its practitioners. The 24/7 customer service team is one of the best in the industry and is always available to help.
VERDICT: TRUSTWORTHY
A final note about trustworthiness
Given the nature of psychic readings, it's difficult, but not impossible to determine with absolute certainty the legitimacy of a practitioner. Furthermore, there are factors that can influence the success or failure of a reading that may have nothing to do with the legitimacy of the psychic. For that reason, make sure you choose a psychic that specializes in your field of inquiry, and communicate your questions and goals clearly. Nothing's black and white when it comes to psychic readings—hey, that's part of the fun, right?—but judging online psychics by certain criteria can drastically increase your chances of finding one who's in it for the right reasons.
User Testimonials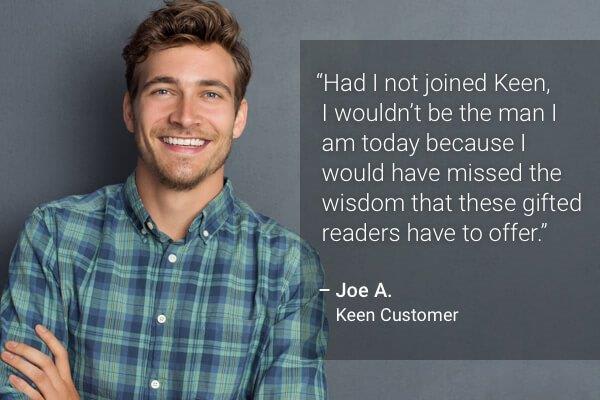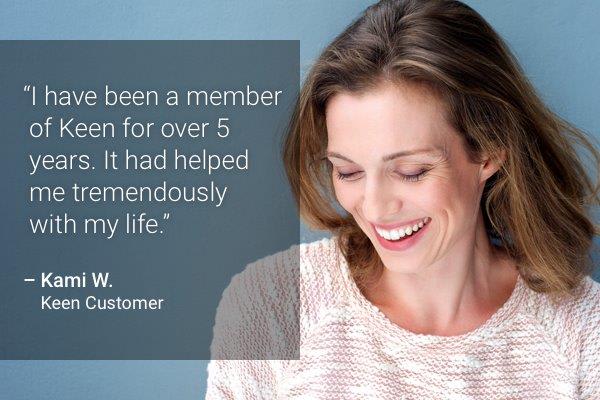 Pricing & Special Offers
Try out Keen with risk-free pricing, and the most generous new customer offer in the industry. As a new customer you'll get your first 10 minutes for only $1.99.
The site is a collection of independent contractors who charge their own price per minute rates. These rates are as low as $1.99 per minute- the most affordable in the industry! Other sites' minimum rates start at $4.99 per minute. Some high-profile and in-demand psychics charge as much as $34 per minute. Most advisors charge between $2-$10 per minute.
Whichever psychic you contact, know that you can use the quick and easy satisfaction guarantee form if you aren't happy with the reading. Keen will either provide a refund or credit your account (up to $25). You must fill out the form within 72 hours of the reading, and you are limited to only 1 refund or credit every 30 days. There are cases where you can contact Keen's customer service team for more Satisfaction Guarantee options.
*Pricing last updated: May 2020
Types of Psychics & Services
Keen has thousands of psychic readers available 24/7 to give you advice via Call, Chat, or the Keen App. Readers on Keen have many specialties including love advice, career guidance, tarot cards, and medium.
Here are some of the services available:
Love & Relationships
Keen puts a big emphasis on helping people solve the riddles of love. You can find a wide variety of advisors who are well-experienced in dealing with matters of the heart. This can be about the future of a relationship, guiding you through mixed signals, if your new squeeze is ready to move on, or if your days of being alone are going to end soon.
Tarot Readings
A tarot reading is a time-tested way to answer questions about yourself and people in your life. Though often mistaken as a way of predicting the future, tarot readings allow a trained reader to learn about the client and reveal things they maybe didn't know about themselves. On a call, you may hear your Keen tarot reader shuffling the cards during your reading.
Life Questions
When you're facing a major junction in life, it can be tough to go through it alone. This can be a career change, a move, or any number of overwhelming, big decisions. On Keen, you can find advisors who can provide life-changing guidance and clarity, and help you get some peace of mind.
Spiritual Readings
In the office and out in traffic, we tend to think that the material world is all there is. Psychic readers who specialize in the spiritual world, peel back the material layer and give us a window into the spiritual realm that surrounds us and the energies that connect us. These intuitive readers can show a greater meaning to life, and take us on a journey of self-discovery.
Psychic Mediums
Nothing can compare to losing a loved one. Beyond the heartache, there's often the feeling of missed opportunity – all the questions left unasked and all the things we wish we'd said. While you may never find the answers to the questions you never asked, a psychic medium can communicate and connect with the other side to provide closure or unlock insights from the past.
Other Categories
Keen hosts psychics specializing in career advice, numerology, pet psychic readings, Feng Shui, dream interpretation, and a variety of Astrology from Mayan to Chinese. In addition, the site provides answers to Spanish-speaking clients, with "psiquicos" available to help those who prefer their reading in Spanish.
What's Unique About Keen?
Most Affordable Prices
Keen offers the lowest price per minute rates in the industry that you can't find anywhere else- psychics as low as $1.99 per minute. In addition, after joining Keen and signing up for emails- you'll receive offers and promotions regularly. Some of these customer offers include $10 free, Add $1 Get $10, and up to 20% off discounts.
Crowd-sourced psychic readings
Keen uses customer feedback to rank psychics, meaning you're not just selecting from a list of psychics arbitrarily picked by the website. Instead, you can instantly search the most popular and highly rated psychics in every category and make your selection. You can then be part of the process afterwards by leaving a positive or negative review.
Arrange a Call/Chat Feature
If your preferred psychic reader isn't available, you can take advantage of the Arrange A Call/Chat feature. Simply join the waitlist and you'll get a text or call from Keen when your psychic advisor is free. Making the request is easy: if your advisor is offline or talking to another customer, click the box next to the psychic's listing title, which will take you to a menu where you write how long you're willing to wait. This option keeps you from missing out on a reading and should ensure that if you've built up a relationship with a particular reader, you'll be able to reach them when needed.
Customer Support
If you have any questions regarding your account, your recent transaction history, or questions on how to use Keen's Website you can find answers on Keen's Help Center or contact their Customer Support Team.
You can make use of the customer support form online, or call customer service during regular business hours (Pacific Time) at 1-877-533-6435. If you'd like to request a refund for a psychic reading, fill out Satisfaction Guarantee form on Keen's website.
Top Rated Psychics at Keen
1. Psychic Name: Winter Plays
Specialties: Prosperity, money, women's issues, destiny, life path, career, LGBTQ issues
Tools: Affirmations, reiki, empath, tarot, clairsentient
Reading Style: Intuitive
Testimonials:
Rae Moni (3/24/2019) "He's the only one that I ever want to talk to. He's always accurate, kind, nonjudgemental, and always offers the best advice. He's totally worth the price and will not stir you wrong. Absolutely, the best."
Heather 766660 (9/26/2019) "Honest and caring, did not sugar coat, picked up on my situation. Now to have patients and sit back for things to happen. I will be back for another reading. I would recommend ?"
Member43176164 (12/28/2018) "That was a spiritual conversation... very healing."
Nef (9/26/2018) "Connected quickly and provided such great detail!"
2. Psychic Name: Airella Charmeine
Specialties: Pets/animals, money, love/relationships, career, spirit guides
Tools: Affirmations, empath, tarot, dream exploration, clairvoyant
Reading Style: Positive, empathic
Testimonials:
User087203 (22/05/9019) "Sweet personality and good reading... she put my mind at ease.... thank you again."
Joinnj 05/11/2019 "What a shocker!! First I thought well I'm desperate to believe her but was certain I'm prepared for disappointment. She told me my youngest son would indeed see me on mother's d and it would be heartfelt coming from him. He's been not ok for several years and doesn't acknowledge me for anything. Let alone heartfelt. The day was just about over and I told myself I'm happy I didn't put faith in the impossible she told me. Later my phone rang and it was him at my front door. He walked in gave me the biggest hug and a card that he wrote in himself that made me cry. It was beyond heartfelt. Had the best visit with him. Thank you and please call her now to get honesty and accuracy. Mind blowi."
Member273474 (05/11/2019) " I would recommend in a heartbeat! I pray that all we talked about happens. I have a definite good feeling about it! I will share with you when it does (keeping positive)! thank you for sharing your wonderful gift."
Peter42 (05/11/2019) "Thank you for the clarity Airella, I feel all will fall into place soon enough. Sorry I got cut off, ran out of funds. I look forward to updating you soon, wonderful reader, God Bless"
3. Psychic Name: Psychic Guide Rena
Specialties: Breakups/divorce, money, love/relationships, commitment-phobia, destiny/life path
Tools: Astrology- western, Feng Shui, pendulum, tarot, affirmations
Reading Style: Sound channels, revealing
Testimonials:
Vabutterfly (05/08/2019) "Great insights and picked up immediately with my work situation which was amazing. I will call again and highly recommend you give her a call. She is the real deal. Thank you A++"
Doesjane (04/30/2019) "I enjoyed my first call w/Rena.She was warm, friendly & gave alot of insight & guidance.Throughout the call, she told me several things that I already knew were true.She is clearly very gifted.It was obvious to me that she had a strong desire to be helpful."
Brunette Hunny (04/16/2019) "Wow amazing . First time calling and will definitely call again . Answered questions before asked! Best ever . Worth Far more than 5 stars"
SSkog (03/19/2019) "Rena is one of the best on Keen. She hits the nail on the head. I will keep calling her for advice"
Keen Visit Site
Customer Support
If you have any questions regarding your account or you'd like some advice about psychic readings, you can find answers to most questions on Keen's knowledge base or in the blog.
You can make use of the customer support form online to file a query, or call customer service during regular business hours (Pacific Time) at 1-877-533-6435.
If you'd like to request a refund for a psychic reading, fill out a refund request on a special online form that can be found on Keen's website.
Bottom Line
Keen offers a novel approach to psychic reading that sets it apart from much of the competition. Through the use of customer feedback, users are able to determine for themselves which psychics are the best choice for them. This is what makes it in many ways, a user-guided psychic reading website. If you're looking for answers, with Keen there's a strong chance you've come to the right place.