In a Nutshell
Formerly known as Hollywood Psychics, PathForward is probably the best up-and-coming online psychic service. Although it doesn't have the number of readers that older sites have or an app yet, the business model and pricing structure are excellent. Gifted psychics, detailed horoscopes, blog articles, and a love compatibility calculator are available to guide users in their life decisions. PathForward has set new standards for psychic sites.
pros
Easy-to-use filtering system
Personalized advisor profiles
Subscription service and rewards program
cons
Limited availability of psychics
No video chat or app

PathForward Visit Site
PathForward is an online psychic service formerly known as Hollywood Psychics, providing great prices on psychics and tons of blog articles and horoscopes to learn from.
How Much Does PathForward Cost?
PathForward has comparatively the best pricing structure. While the Welcome Offer of $1 per minute for either 10, 20, or 30 minutes is standard among websites, plus three free minutes, the regular rate for all the PathForward psychics is only $5 per minute. What sets PathForward's pricing apart though is its continued effort to make services available for return users.
PathForward's monthly subscription service, the Inner Circle, costs only $24.99 per month. One free 10-minute reading (usually priced at $50) and 10% off all other readings are included in the subscription. New customers also receive one free 10-minute chat reading and one free 10-minute phone reading.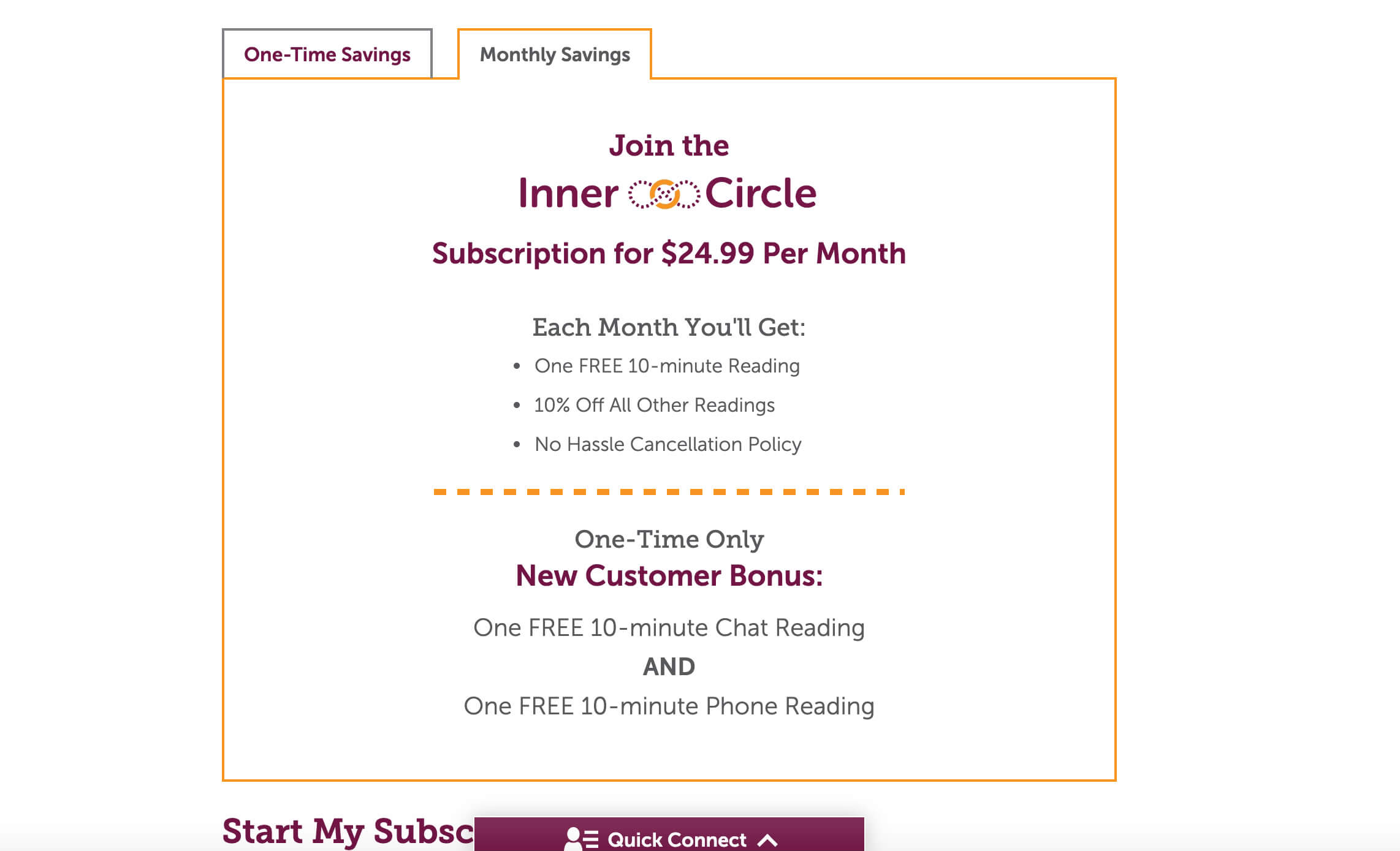 Additionally, PathForward has an In Sight Rewards program where you can earn back 3% of every dollar spent to accumulate rewards dollars for readings. This free rewards program needs to be activated in your account. Once signed up, PathForward often sends out promo codes to registered users offering even more discounts.
Top Payment Methods
Visa
MasterCard
American Express
Discover
Diners Club
Pricing and Special Offers
Price per minute: Starting at $1 per minute
Starting at $24.99 per month
$1 per minute for a 10, 20, or 30-minute session + 3 free minutes
Is PathForward Legit?
How does PathForward screen potential readers?
PathForward psychics advisors are sourced by Expert Link, a highly selective online psychic company that also finds advisors for Psychic Source. Psychic advisors must have experience giving psychic readings, expertise in their specific psychic gift (clairvoyance, tarot, energy healing, etc.), high ethical and professional standards, and the resilience to handle demanding customers and criticism.
What's the process for becoming a reader?
To become a PathForward psychic advisor, fill out an application on the Expert Link website. The application asks standard personal information, along with questions about one's psychic gifts or sensitivities, reading style, and past experience in similar positions. Uploading a resume is also expected.
Do PathForward psychics work for the company?
The platform mediates between users and PathForward psychics, who are sourced by Expert Link and hired as independent contractors on PathForward.
How do users feel about PathForward?
Overall, users seem to really love PathForward. While it is a smaller psychic website, it is rapidly growing in popularity as more users share their positive feedback and reviews.
How to Get Started with PathForward
How easy is it to sign up?
PathForward has made the signup process very simple through its easy-to-use website design. By clicking on Welcome Offers in the site's header, you can choose from the one-time offer of either 10 minutes for $10, 20 minutes for $20, or 30 minutes for $30, or else from the monthly subscription service, Inner Circle, with additional bonuses for new customers. Once the selection is made, it's very straightforward to enter the necessary account and payment information to get started right away.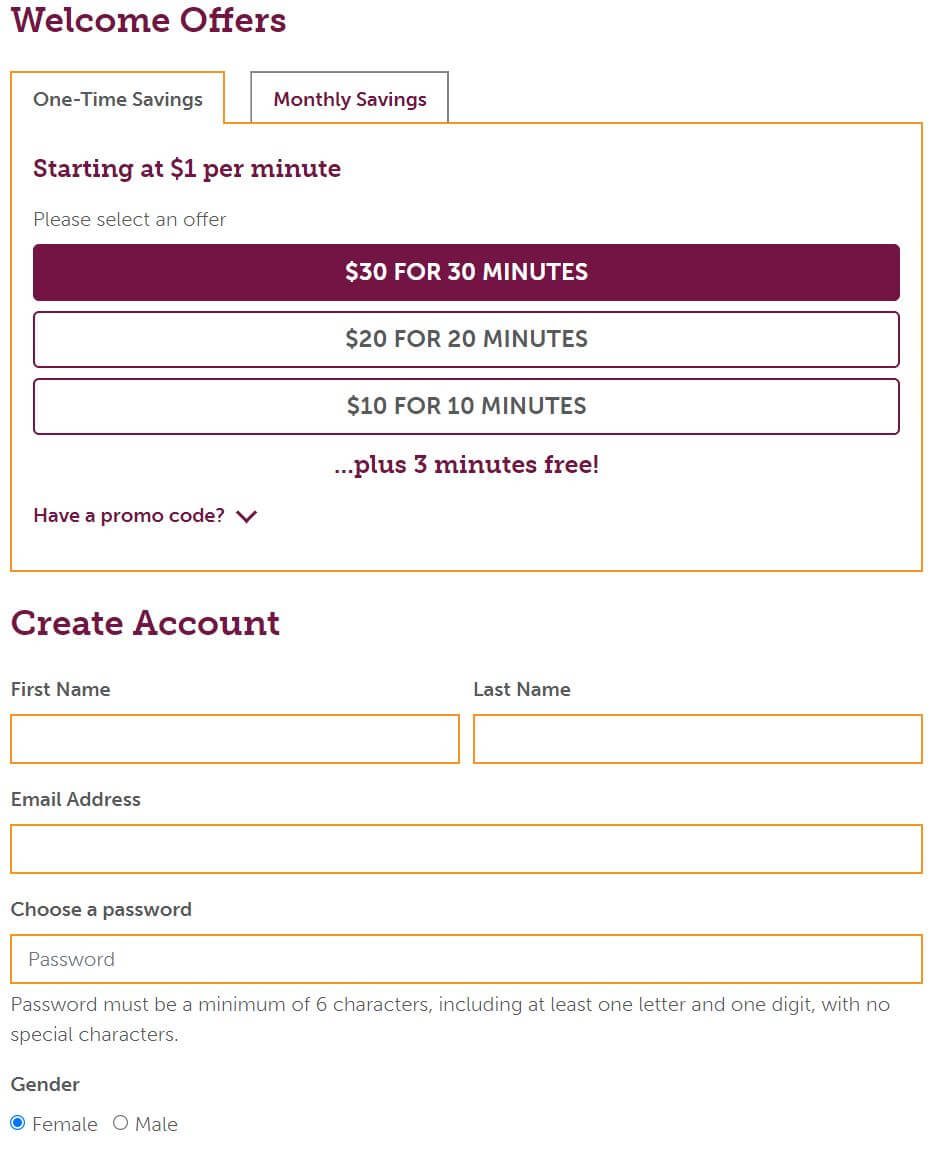 What personal information do you have to provide?
To sign up, you must enter your first and last name, email, password for the account, gender, day of birth, and credit card information.
What payment methods are accepted?
PathForward only accepts Visa, MasterCard, American Express, Discover, and Diners Club credit cards.
Do you have to deposit funds before being able to choose a reader?
While you can browse PathForward psychic profiles for free, payment information must be provided before starting a reading.
PathForward Features and Tools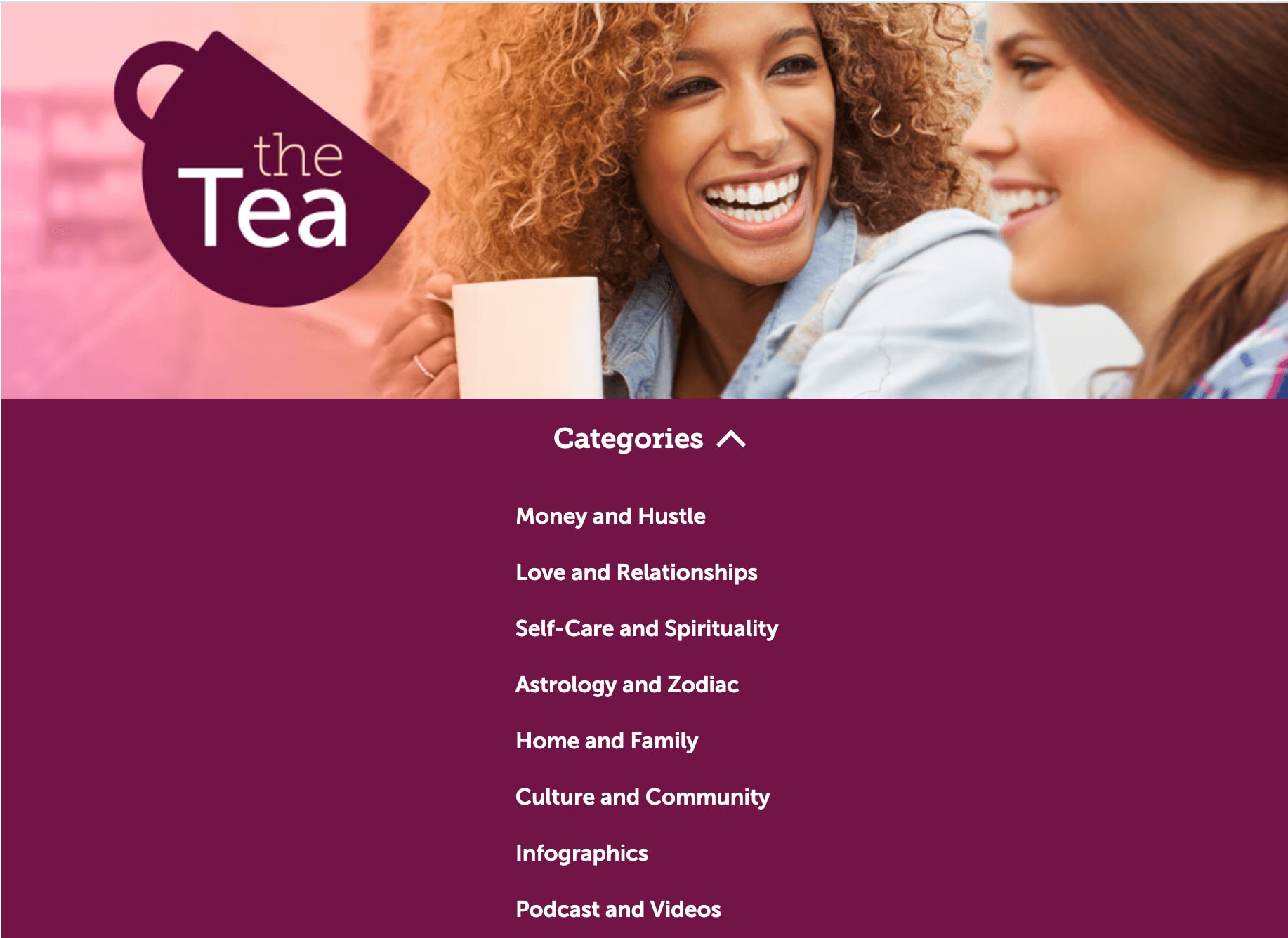 Very detailed filtering tools to match users with the perfect PathForward psychic
PathForward horoscopes (daily, weekly, and yearly) and compatibility calculator
The Tea blog filled with articles on life, career, and romance topics from a spiritual perspective
Podcasts that are both inspirational and meditative
Pages about different psychic readings (phone, chat, tarot, clairvoyant, love, etc.), how they can help the user, and questions to ask during the reading
How to Choose a Reader at PathForward
Types of readings at PathForward
PathForward offers a variety of readings and their filtering options make it easy for the user to specify the kind of reading they are seeking. The site lets you filter the psychics by the subject they cover. The options are:
Career and Money
Family and Friends
Love, Sex and Romance
Self-Love and Care
Spirituality
Additionally, you can filter by psychic gifts, such as:
Clairaudient
Clairsentient
Clairvoyant
Empath
Intuitive
Lost
Objects
Mediumship
Pet Psychic
If you want to dig even deeper, you can also filter by psychic tools (Ancestors, Angels, Astrology, Cards, etc), communication style (Compassionate, Conversational, Direct, Easy, Expressive, Inspirational, Thoughtful), and whether they psychic speaks English or Spanish.
Since all psychics' readings cost the same amount, there is no need to filter by price. I really like this as this price standardization helps to focus solely on the PathForward psychic experience you're looking for without comparing rates between different advisors' profiles.
What type of reader information is available?
At the top of all PathForward advisors' profiles are a few words describing their reading style, a quote, and their extension number. Below, in the reader profile, PathForward psychics have a message that describes their services and allows the user to hear their voice. Then there is an interview-style questionnaire that asks the reader about all sorts of topics, from "What would make the world a better place?" to what a person can expect in a reading with them. At the bottom of the reader profile is their schedule and their ratings and reviews from previous clients.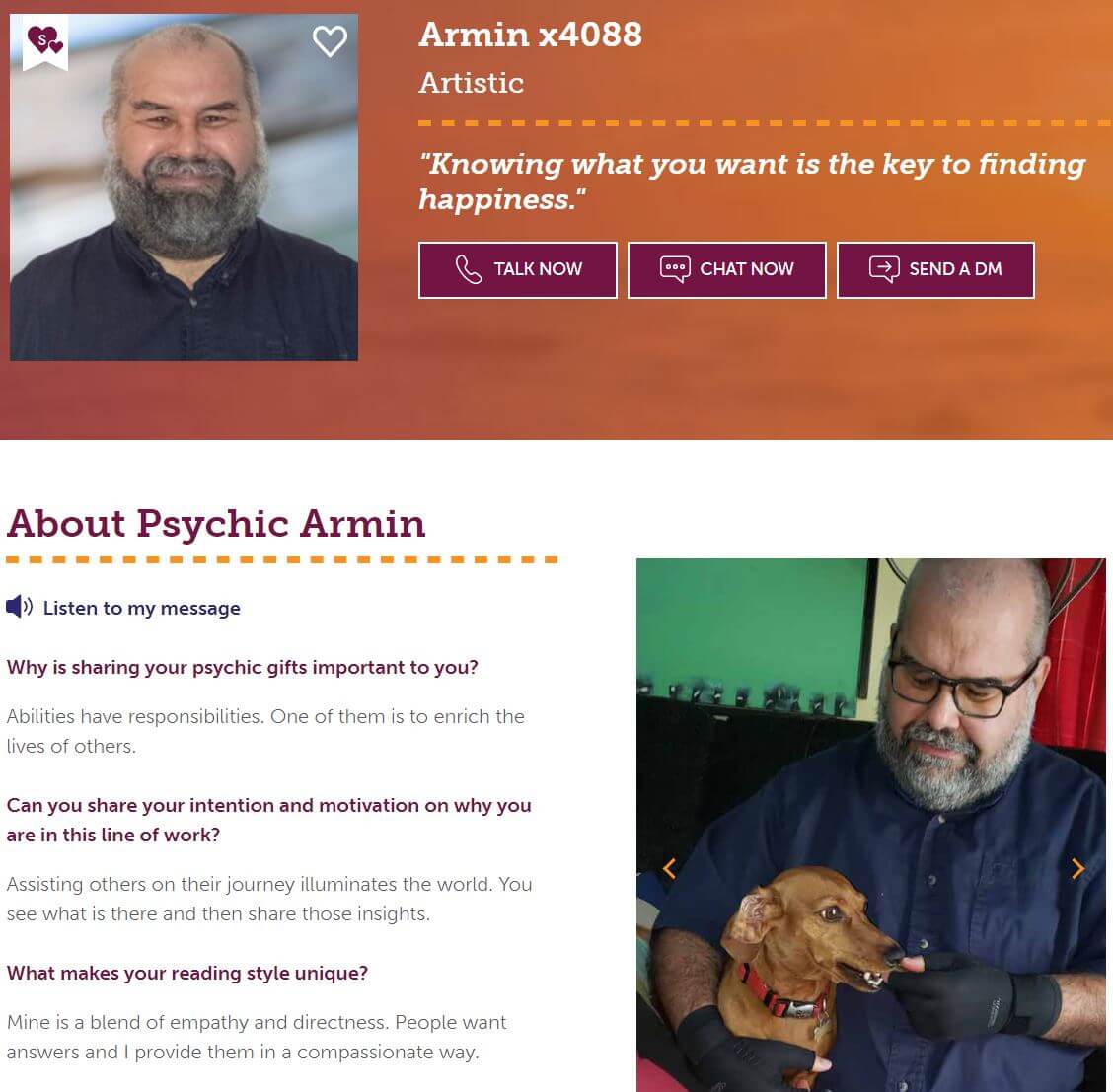 Are there customer reviews of readers?
Yes, all readers have ratings and reviews from their previous clients. The most recent comments appear first, but users can go back through all the pages of the psychic's reviews. Most customers comment on the way the advisor connected with them, shared relevant information, and assisted them in their situation.
Unlike some psychic websites, PathForward keeps even low-rated reviews public. This shows that not every reading is well-received, and it builds trust. Users looking at the reviews can see that the site is honest, rather than curated to only show high ratings or positive feedback. PathForward advisors can also comment back on their reviews, allowing them to explain low ratings as well as thank their customers for good reviews.
How easy is it to book a reading?
It's very easy to book a reading on PathForward. You can click on Our Psychics and see what psychics are currently available. If they are available, the box below them will be red and say "Chat Now" or "Call Now." If the advisor is busy or away, the box will appear white and say either "Callback" or "Chat Schedule."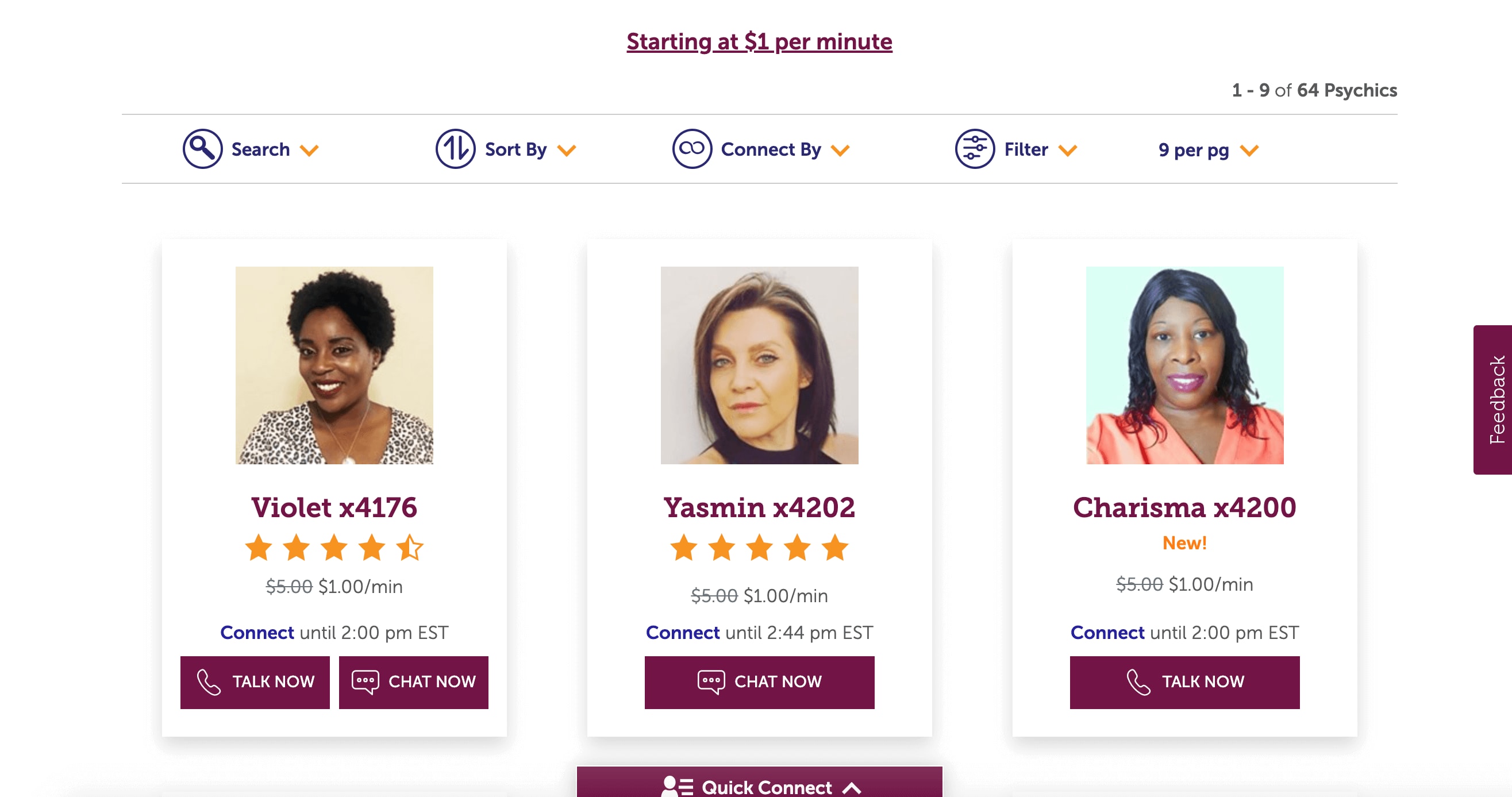 PathFoward provides an ample description of how callbacks work on their website. You must have at least $5 in their account balance and be ready for the callback at any time in the next 24 hours.
If no callback is received in 24 hours, it is up to the user to extend their callback window and contact customer service if it is believed there was a technical issue causing them to miss the phone call. Advisors at PathFoward also post their schedule up to a week in advance, so users can try to call during those hours for a reading or schedule an appointed time.
How can you connect to PathForward advisors?
Currently, PathForward readings are only available through phone or chat.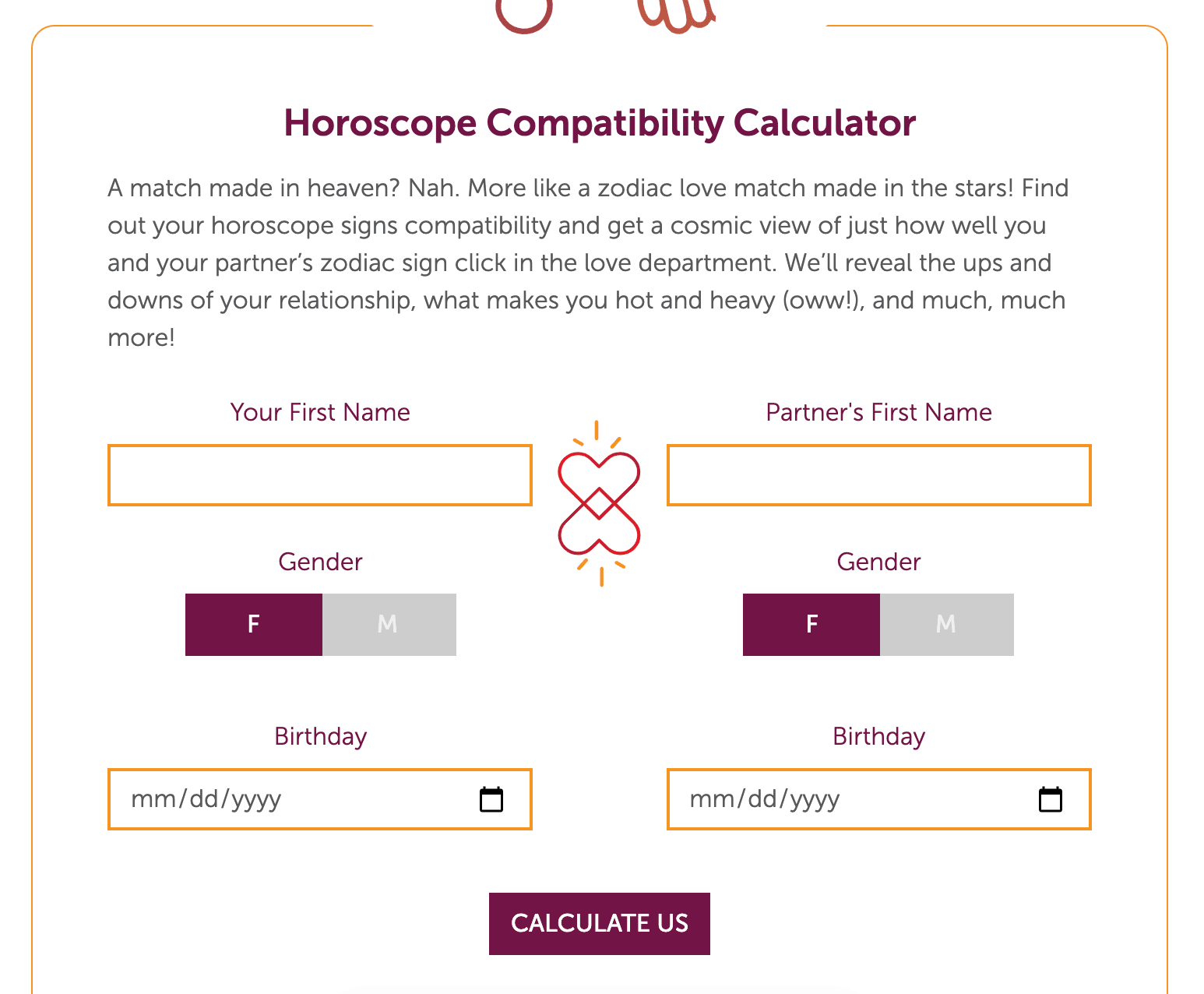 Can you block or unblock an advisor?
No. There is no way to block or unblock advisors, however, PathForward has a very high standard for ethics. You can contact customer support about trouble with an advisor.
Can you leave feedback or rate an advisor?
Yes. All users can leave immediate feedback in the form of a review on the advisor's profile, along with a five-star rating for the advisor, if the reading was longer than 3 minutes. Users have 48 hours after a reading to leave a review and are encouraged to do so. PathForward believes testimonials are valuable for all customers making a psychic selection. PathFoward's rating system ensures high-quality readings, authentic psychic experiences, and genuine guidance in the selection process of the user.
Can you create a favorite list?
Yes. You can create a favorites list for the PathForward psychics they feel especially connected with. To add a psychic to the favorite list, visit their bio page and click on the heart icon at the top right-hand side of their bio image. If you want to remove a psychic from your favorites list, go back to the psychics' bio page and unclick the heart or simply unclick the heart on your favorites list.
Can you ping your personal advisor?
No. While you can't message PathForward psychics first, advisors can reach out after a reading through direct message (DM) to offer their additional thoughts and advice for the users' next step forward. Occasionally, advisors will check in weeks or months later to see how the user is progressing after their reading. Advisors can message anyone they've had a reading with in the past 90 days, and the user can reply once to their message.
Does PathForward Have an App?
No. Currently, PathForward does not have an app. The psychic services are only available via the website.

PathForward Visit Site
Help and Support
PathFoward prides itself on being more than just another psychic hotline — their values and codes of ethics are clearly stated in their customer service pages, which makes them stand out from competitors. Empowerment, financial inclusivity, and authentic psychic experiences are what they aim to provide users.
Customer support is available 24 hours a day and 7 days a week in many different forms. Users can send a message for email support or speak with a customer service representative via live chat on the site or call for phone support (1-866-866-5949). There is also a mailing list provided as well: PathForward Psychics, P.O. Box 794, Langhorne, PA 19047. Chat and phone support is available immediately at any time, while email may take one to two business days for a reply. Mailing times may vary.
The extensive FAQ page also provides information to common user questions. The FAQ categories are Our Physics & Services, Popular Reading Questions, My Account FAQ, and Inner Circle Subscription FAQ.
How to Get a Refund From PathForward
Yes, PathFoward's Peace of Mind Promise guarantees user satisfaction. While the money is not returned to the user, if a customer is unhappy, they can get a reading for the same amount of time with another PathForward advisor via PathForward Dollars.
How easy is it to request a refund?
It is fairly easy to request a refund from PathForward, however certain conditions must apply for the refund to be eligible. Most importantly, the refund must be requested within 1 day of the reading. Refunds are only for the last paid psychic reading and up to 20 minutes of time will be refunded. First-time PathForward users can get a cash refund within 1 day for an unsatisfactory reading. To request a refund, users can contact customer support and describe the reason for the requested refund.
How long does it take to get a refund?
Refunds in the form of PathForward Dollars are issued immediately so you can get another reading. Cash refunds may take up to seven business days to appear in the customer's account.
How PathForward Compares to Other Psychic Reading Sites
Introductory price of $1 per minute for 10, 20, or 30 minutes plus 3 free minutes
Introductory 3 free minutes or $1.99 for 10 minutes
Introductory value package of $1 per minute for 10, 20, or 30 minutes
$1-$4 per minute for first reading based on tier level
PathForward vs. Keen
PathForward and Keen are sourced with wonderful psychics available to assist at any time. The difference between these sites, however, is that PathForward aims to also offer empathy, compassion, and care in the readings. The readings on PathForward are very heart-centered, while many of Keen's psychic advisors are more direct in their approach. PathForward also encourages users to create long-term relationships with their readers through a subscription program, which Keen does not offer to users.
PathForward vs. PsychicSource
PathForward is an up-and-coming site in comparison to PsychicSource, which has been offering psychic services for over 30 years. For this reason, PathFoward doesn't have the number of readers PsychicSource does, but it has other advantages that are making users come back time and time again: a subscription program with loyalty rewards. Focusing more on long-term relationships between users and advisors, PathForward aims to make psychic readings affordable and rewarding, which is why the site keeps its price point low. The only feature PsychicSource has that PathFoward does not is the option of video chat readings.
PathForward vs. California Psychic
PathForward and California Psychic are both dedicated to customer satisfaction, giving users peace of mind about their investment in psychic services. What makes these sites even more trustworthy is that psychic readers go through a rigorous screening process. The high ratings of customer satisfaction for PathForward and California Psychic make either one of these a good choice for a reading. Differences worth noting are that California Psychics only offers services over the phone, while PathForward has both phone and chat options, and California Psychics is more expensive (their lowest per-minute-rate is the highest per-minute-rate for PathForward).

PathForward Visit Site
Bottom Line
PathForward is devoted to customer empowerment: It provides high-quality psychic experiences and affordable service to everyone, and it is the best option for customers who want to establish long-term relationships with their favorite advisors. As shared in PathFoward's About Us, this site is more than just a psychic hotline — it aims to guide people through hard times with empathy, care, and intuitive guidance. The filtering tool helps the reader to choose an advisor who matches their mood.
PathForward aims to provide users with financial freedom. The In Sight Rewards program and Inner Circle monthly subscription are designed to benefit repeat customers, while the introductory offers are a low-risk way for new customers to see if PathForward is the right site for them. Plus, they have some of the best online safety protections in place for users' personal information. And their Peace of Mind Promise guarantees users will be refunded for any less-than-satisfactory readings.