In a Nutshell
If you're looking for answers, need some guidance, or are searching for a little clarity, MysticSense is a good address. The online service hosts a network of talented psychics equipped with every type of reading tool and method imaginable. You can get a reading that is tailor-made to fit your needs, situation, and style. MysticSense is also among the most trusted of networks with fair business practices and strict guidelines for its mediums.
pros
Five minutes free for new users
Fair and trustworthy business practices/policies
Tremendous variety of reading styles/tools
cons
Prices can be higher than competition
No mobile app

MysticSense Visit Site
Top Rated MysticSense Psychics
Psychic Name: Psychic Tootie
Specialties: Soulmates, affairs, and cheating hearts, breakup and divorce, finding new love, family issues, career and money
Tools: Psychic guidance
Reading Style: Compassionate, direct
Testimonial: Definitely enjoyed my reading with her in love & career. Pretty accurate and followed what other psychics said too. Can't wait for what the future holds for Gisselle & Alex - Alex U.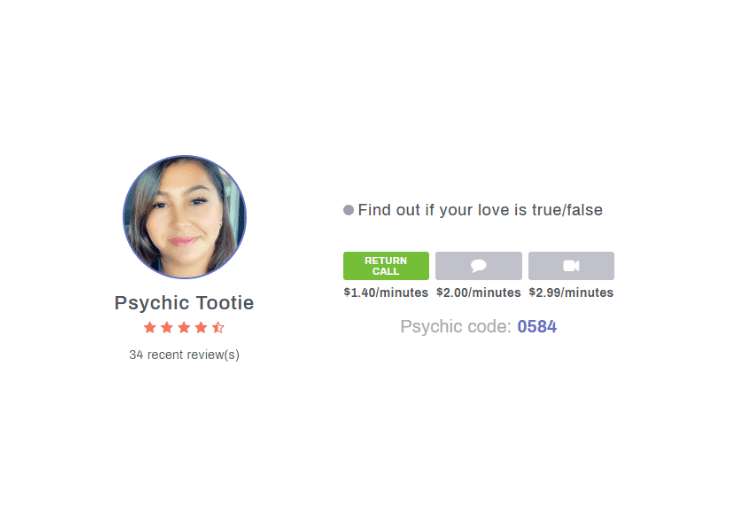 Psychic Name: Raiden
Specialties: Affairs & Cheating Hearts, Finding New Love, LGBTQ Relationships, Soulmates, Friends & Social life, Career and Money, Life Path & Destiny, Spirituality & Psychic Ability, Clairvoyant, Intuitive/Empath
Tools: Life coaching, Meditation, Can Read Without Tools
Reading Style: Compassionate, direct
Testimonial: He is really good he connected without asking for poi. Date of birth or mines and straight to the point thank you - Nigeira F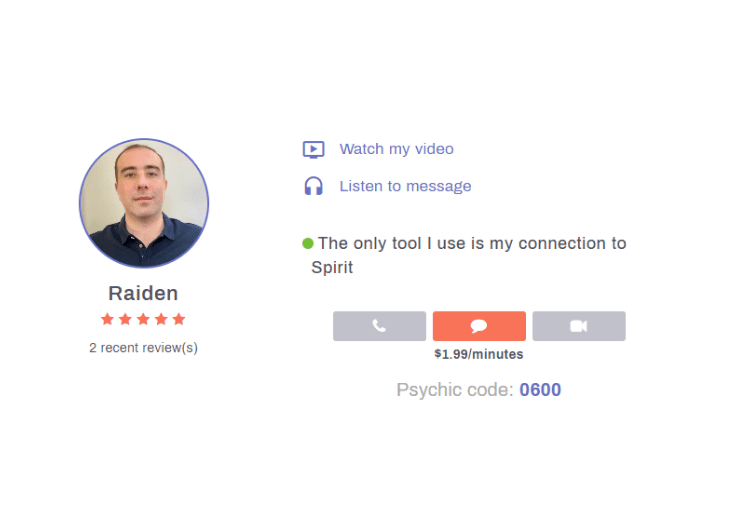 Psychic Name: Psychic Readings by Noel
Specialties: Soulmates, Affairs & Cheating Hearts, Breakup & Divorce, Finding New Love, LGBTQ Relationships, Toxic Relationships, Family Issues, Friends & Social life, Career and Money, Life Path & Destiny, Spirituality & Psychic Ability, Lost Objects, Clairvoyant, Energy Healer, Grief Counselor, Intuitive/Empath
Tools: Astrology, Auras, Chakras, Crystal Ball, Crystals, Dream interpretation, Life coaching, Meditation, Numerology, Past lives Interpretation, Holistic Healing/Reiki, Tarot, Can Read Without Tools
Reading Style: Direct
Testimonial: "I'm so glad i called her she was very accurate and detailed. I will be calling her back very soon. Thank you Noel" - Love B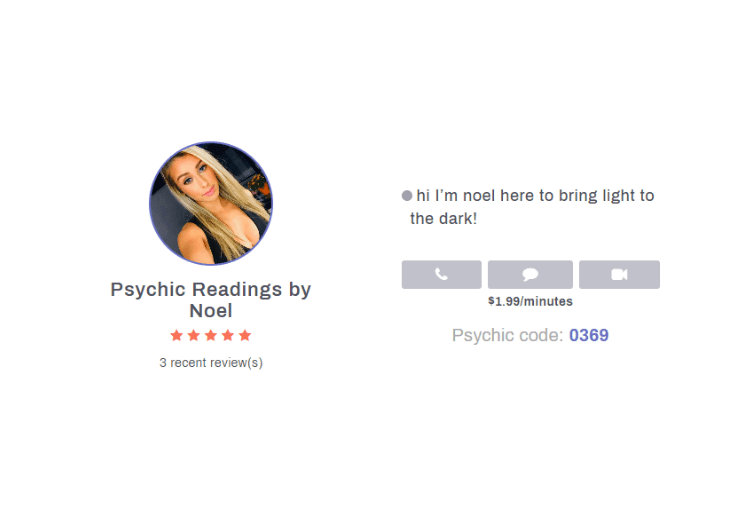 Is it Trustworthy?
One of the biggest selling points of MysticSense is its trustworthiness. Like all psychic services online, MysticSense claims to vet its psychics thoroughly and deliver a superior quality service to its customers. But MysticSense goes above and beyond just talking the talk. In fact, the psychic network has a strict set of "house rules" that all psychics are required to adhere to at all times. Most noteworthy are the guidelines restricting discussion of evil spirits and curses, ploys that are frequently used by phony psychics to get you to pay money to have these bad omens removed. MysticSense also prohibits its psychics from making any sort of prediction concerning death, medical conditions, etc. It all adds up to a much more respectable business, and one that can be trusted in a questionable industry.
Types of Psychics & Services
This is where MysticSense really gets exciting. We've already featured how trustworthy this reputable online psychic service is, so now it's time for the fun. MysticSense is known for having one of the widest varieties of reading tools and methods under the sun. To get an idea of the vastness of its selection, here is a partial list of what's available from MysticSense:
Angel/oracle cards
Astrology
Auras
Cartomancy
Chakras
Counseling
Crystal ball
Crystals
Dream interpretation
Life coaching
Meditation
Numerology
Past lives interpretation
Pendulum/dowsing
Holistic healing and Reiki
Runes
Tarot cards
Readings without tools
Aside from being downright impressive, this long list tells us another encouraging thing. MysticSense readings are as personalized as they come. You aren't getting a generic reading style determined by a limited scope or talent body. MysticSense psychics bring every type of reading style available to the table. Therefore you get exactly the type of reading style you want when you sit down for a session.
Pricing & Special Offers
For better or worse, MysticSense does not set its sessional pricing. Instead, it leaves it to the discretion of the readers to manage this task. This is good for new recruits who are still getting their feet wet because you can get an insightful reading for less. However, some of the more talented readers can (and will) charge hefty prices for their talented services. Guess it's a question of you getting what you pay for.
MysticSense readings range from roughly $1 up to around $5. That's not exorbitant by any stretch of the imagination (considering some psychics charge up to $20 a minute for their services). What's more, MysticSense doesn't have a minimum session time. So you can have as long, or as short a session as you need to get your answers.
MysticSense doesn't have a specific money-back guarantee. However, it does have a policy of returning your funds if you are not satisfied with the reading you received. That seems very fair.
What Users Are Saying About MysticSense
"Very good reader! Without any information from me, Shelley immediately picked up on things and connected to me and the situation. She has a straightforward and honest communication style. She is a true psychic." - Aparna M
"Wow I am so blown away!!!! She's VERY good and will go back to her for sure! I didn't have to say anything the minute we talked she picked up right away what was on my mind. She is very very gifted! I didn't do so much talking it was her telling me what I was thinking the whole time. She is the REAL DEAL! I still can't believe everything that she told me and what I wanted back in 2019. I'm so thankful for your help and the reading thank you. I would recommend her very intuitive and spot on." - Samantha T.
"You were spot on. Everything you said was true and I loved my reading! And thank you so much you don't even know how much that made my day. Thank you so much." - Kara H.

MysticSense Visit Site
Customer Support
As with the other elements of its business, MysticSense has an impressive array of customer support options. For one thing, it has an extensive help center that you can browse through for quick questions and answers. Alternatively, you can reach out to customer support for a person-to-person chat. MysticSense offers email and live chat support, a big perk. Plus, customer service is available 24/7. Nice!
24/7 Email Support:
CustomersService@mysticsense.com
24/7 Live Chat Support
MysticSense USA
10685-B Hazelhurst Dr. #26665
Houston, TX 77043
USA
Bottom Line
We have to admit that we were impressed by MysticSense. From the level of trust and fairness the company gives, over to the strict guidelines for its readers that MysticSense upholds, everything about this service says Yes! MysticSense also has an incredible array of talents and reading styles, along with SMS chat, video call, and phone calling sessions for every type of seeker, a fair refund policy, and reasonable rates.