California Psychics Visit Site
California Psychics Video Review: Quality Psychic Readings Every Time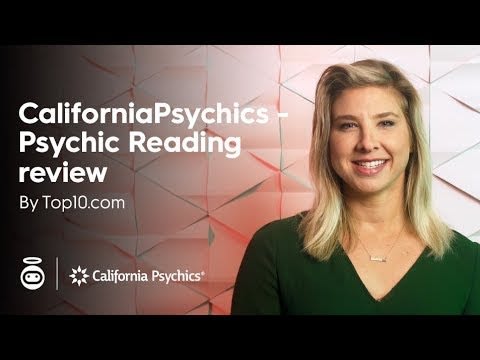 Overview
California Psychics holds a rating of 3.5 out of 5 stars based on 121 reviews, indicating a moderate level of customer satisfaction. While the platform is recognized for its ease of use with a rating of 4, it aligns with the overall rating in terms of brand satisfaction and service quality, both at 3.5.

However, value for money is a slight concern for some customers, as it stands at a rating of 3, suggesting that there might be reservations about the cost relative to the service provided.
How California Psychics Works
How easy is it to sign up?
It's super simple to sign up: just enter some personal information and a payment method and you can get on the phone or chat with a psychic right away.

What payment methods are accepted?
California Psychics accepts major credit/debit cards (Visa, Mastercard, AMEX, Discover) as well as PayPal.
Do you have to deposit funds before being able to choose a reader?
Yes. You must pre-pay for the minutes you want to use when having a California Psychic reading by phone. If you're running out of minutes during the call, you must top off your account to keep going. You do not pre-pay for readings via chat, as those are charged on a per-message basis.
California Psychics Features and Tools
Vast array of psychics using all sorts of reading methods, and tons of filtering options to help users connect with the right psychic for them.

There are California Psychics horoscopes, blog articles, and tons of pages with advice and tips about how to approach a reading.

Amazing customer service. Unlike many other sites, California Psychics seems genuinely dedicated to serving their customers the best they can.

Returning customer "Karma Rewards" and packages. Requires spending a lot of minutes to start getting rewards, but it's more than most sites offer.

Free birth chart calculator by submitting your birth date, time, location, and a few other personal details.
How to Choose a Reader at California Psychics
Types of readings at California Psychics
California Psychics com has one of the widest ranges of reading types and topics of any online psychic reading service. Do you want a reading via I-Ching, pendulum, crystals, runes? They have it, in addition to the more usual reading tools like astrology and tarot. Want to filter the psychics by topic? Choose from:
Love and Relationship Psychics

Career Advice Psychics

Life Path Psychics

Money Psychics

Pet Psychics

Past Life Psychics

Deceased Loved Ones

Lost Objects Psychics

Missing Persons Psychics
You can also choose to filter by the readers' abilities, i.e., from empaths to ones doing dream analysis, or from channeling to remote viewing.
What type of reader information is available?
The psychic profiles on California Psychics are packed with info. Reader bios are generally more comprehensive than other sites, and you'll also see all the topics, tools, abilities, and styles that each reader has to offer.
Unlike psychics on other sites, the ones here actually choose to limit their categories so that you can find a reader who will actually connect with you in the way you want/need. You'll also find the psychic's total number of readings, how many people are waiting for a callback, and even a calendar to schedule a reading in advance.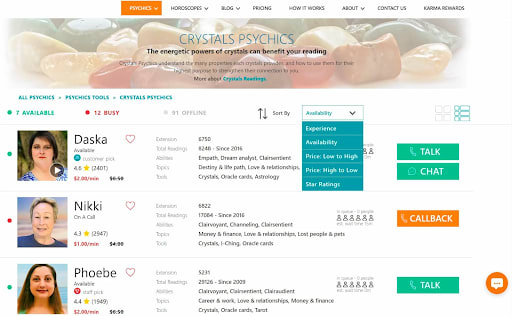 Are there customer reviews of readers?
Reader profiles also have testimonials and ratings from past readings. You can sort them from high to low (though often there are too many to even get to the low ones if there are any), recent ratings, or ratings for chat vs. phone. California Psychics reviews are generally more comprehensive than ones you'll find elsewhere, so they really help you get a handle on how well a psychic might be suited for you, or if it's an accurate psychic.
How easy is it to book a reading?
If your chosen reader is online, you can immediately choose to start a reading. When doing a phone reading, you must pre-pay and have to top it off if the pre-paid amount gets too low. Some readers allow you to schedule phone reading in advance, or if they're online but currently busy, you'll have an estimate of how long you'll be waiting. Again, excellent customer-centric service.

How can you connect with California Psychics advisors?
California Psychics offers readings over the phone or by live chat.
Can you block or unblock an advisor?
No. You cannot block/unblock a reader. However, California Psychics prohibits contact between users and psychics outside of readings, so there should be no need for this feature.
Can you leave feedback or rate an advisor?
Yes. After a reading, you may rate the psychic on a 5-star scale as well as leave written testimonial feedback. The feedback given to readers on California Psychics tends to be longer than what you'd find on other sites, which helps you get a better feel for psychics you haven't used before. California Psychics does reserve the right to not display negative reviews, as they believe this may result in future customers turning away from a reading which might have had a really good connection.
Can you create a favorite list?
Yes. You can create a favorites list of psychics so that you will more easily be able to see if/when they are online and available.
Can you ping your personal advisor?
No. Aside from actually initiating a reading or scheduling one in advance, you don't have the option of communicating with the psychics.
Is California Psychics Legit?
How does California Psychics screen potential psychic readers?
California Psychics attest that 98% of applicants are turned away. It rigorously tests and interviews each applicant for psychic ability, commitment to ethical standards, and customer care skills. Although this information can't be directly verified, it's a lot more than what you get from many other online expert psychic services.
A nice little addition is that all new customers are contacted by California Psychics after their first reading to make sure it was a positive experience. They also offer what's called prt California Psychics (psychic tools) to help psychics improve their readings.
What's the process for becoming a reader?
Readers apply and are assessed, based on the criteria mentioned above. Psychics receiving an excellent assessment are handed off to the psychic management team for an interview to establish the reader has real gifts, is professional, customer-oriented, friendly, and uses clear communication.
Accepted psychic readers are then monitored for their first 90 days to ensure they are upholding California Psychics' standards. In addition, all of the site's customer service representatives also receive readings from newly-hired psychics.
Do California Psychics' readers work for the company?
California Psychics is a mediator between its psychics and the users, as all psychic readers are independent contractors. California Psychics does not allow its readers to contact users outside of the service and they are bound by the site's rules.
How do users feel about California Psychics?
With a 25-year history, while also claiming a rigorous screening process, California Psychics seems to be quite well-regarded. Trustpilot has a wide variety of California Psychics reviews from 1 to 5 stars. Although some people do have complaints, pretty much every complaint had a follow-up comment by California Psychics' customer service offering to help with the issue.
California Psychics doesn't tend to post negative psychic reviews/testimonials on its site, as it says it can negatively affect a future customer's decision to have a reading with someone who might have otherwise been a perfect match. Users do have the option of requesting a refund up to once a month, and no more than once ever per psychic, and many users report having a much better reading when given the opportunity.
California Psychics Mobile
California Psychics App
California Psychics has an app for both Android and iOS. Both apps are very well-rated in the Apple Store and Google Play Store. This is a good sign, especially when apps from other sites have many more negative reviews.
Not only does the app facilitate readings, exactly like the website, but users can also easily access all the extra content that California Psychics has to offer: blogs, articles, horoscopes, etc. While California Psychics can obscure negative feedback on its own site, the high positive feedback on the app stores is a good sign of the public's trust and the app's functionality.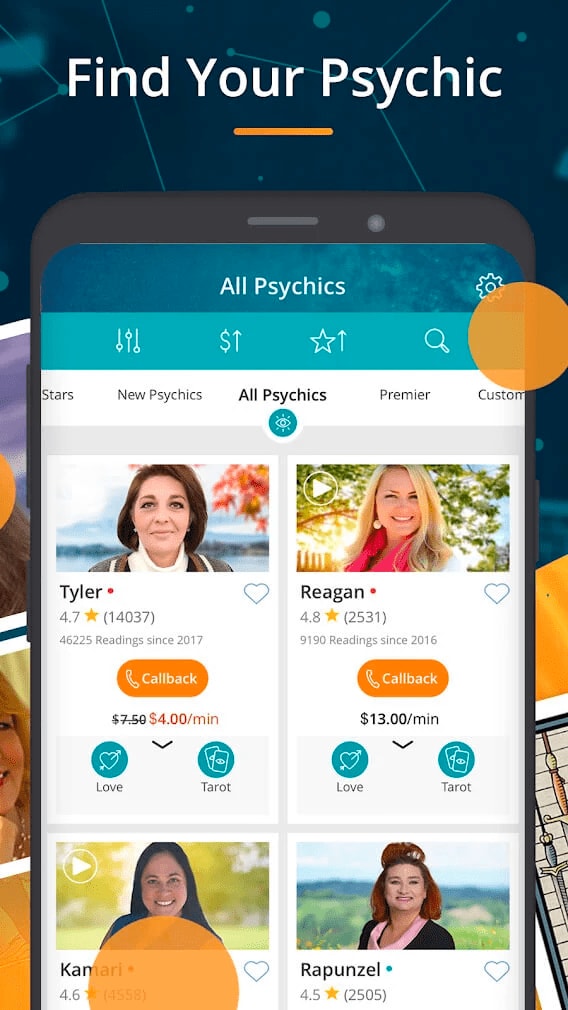 The app even has a couple features over and above what you'll find on the website. You can learn about your astrological compatibility with other people in your life. Although this might be rather superficial, since it's only based off of the two people's Sun signs, it can still be a quick and easy tool for those who aren't as knowledgeable about astrology.
There's also a tool that allows you to draw a tarot card for the day, along with an explanation of the significance of the card. Again, not the most in-depth feature if you already work with tarot cards or looking for tarot readings, but both of these are much more than you'll find on other psychic reading apps.
How Does the California Psychics App Work?
The California Psychics app works exactly like the website. Once it's downloaded, users can find the reader that resonates with them through the same filtering systems and by looking at the reader profiles. After finding a psychic who is a good fit, all the user needs to do is set up their California Psychics login with the app. Then, just start the call.
California Psychics Support & Customer Service
The customer service of California Psychics is definitely one of the areas that stands out from other online psychic services. Pretty much any time you see a dissatisfied customer leaving a review on an independent site, you'll also find a follow-up from customer service apologizing for the bad experience and offering clarifications and help to the user.
California Psychics operates on the principle that, although it has tried-and-true psychics, sometimes the connection between a certain user and reader isn't that good. This is what may result in a disappointing reading. The customer support team then makes it its mission to help you connect with a psychic.
California Psychics also has a top-notch FAQ page, answering dozens of questions that are all organized in a nested menu system which will help you find answers in a snap. The quality of FAQ answers is also outstanding. More complicated questions receive adequate discussion and often include links to other pages on the site so you can find out more. For customer support, there is a California Psychics phone number, email address, or live chat readings option.
How to Get a Refund From California Psychics
California Psychics has a Satisfaction Guarantee (also known as a money back guarantee) , which allows users to request a refund for a reading within 24 hours. Users may request a refund in this way up to once per month and receive a credit on their account for up to 15 minutes of the reading. A refund may only be issued once per reader.
How easy is it to request a refund?
California Psychics make it really easy to request a refund: simply call the California Psychics number for customer support (1-800-318-7732) within 24 hours of the unsatisfactory reading. Although they reserve the right to deny a refund if the request is frivolous, they are eager to make up for unsatisfactory experiences.
How long does it take to get a refund?
California Psychics doesn't state how long a refund might take. Since they issue a refund directly to your account, it can be pretty quick, depending on how long they take to verify the validity of the request.
Pricing
Heading over to the Pricing page on California Psychics, you will find a three-tier pricing structure with normal rates at $5, $6.50, and $8.50 per minute. Each of these tiers—popular, preferred, and premium—also show an introductory offer: $1, $2, and $4 per minute, respectively. Seems like a good welcome offer, and when clicking on any of the tabs, it takes you to create their California Psychics sign-in and shows that what you are actually doing is buying a 20-minute package at each of those rates.
When venturing to actually look at the psychics, the three-tier structure more or less goes out the window. Most of the psychics labeled "premier" on this page aren't actually available for the introductory rate and may charge $10, $13, or even $15 per minute. The lowest rate (without the introductory offer) is also $4 per minute. These prices aren't out of the ordinary, as plenty of other psychic reading websites may go this high as well, but the Pricing page is definitely misleading. So the actual range of rates on California Psychics is from $4 to $15 per minute.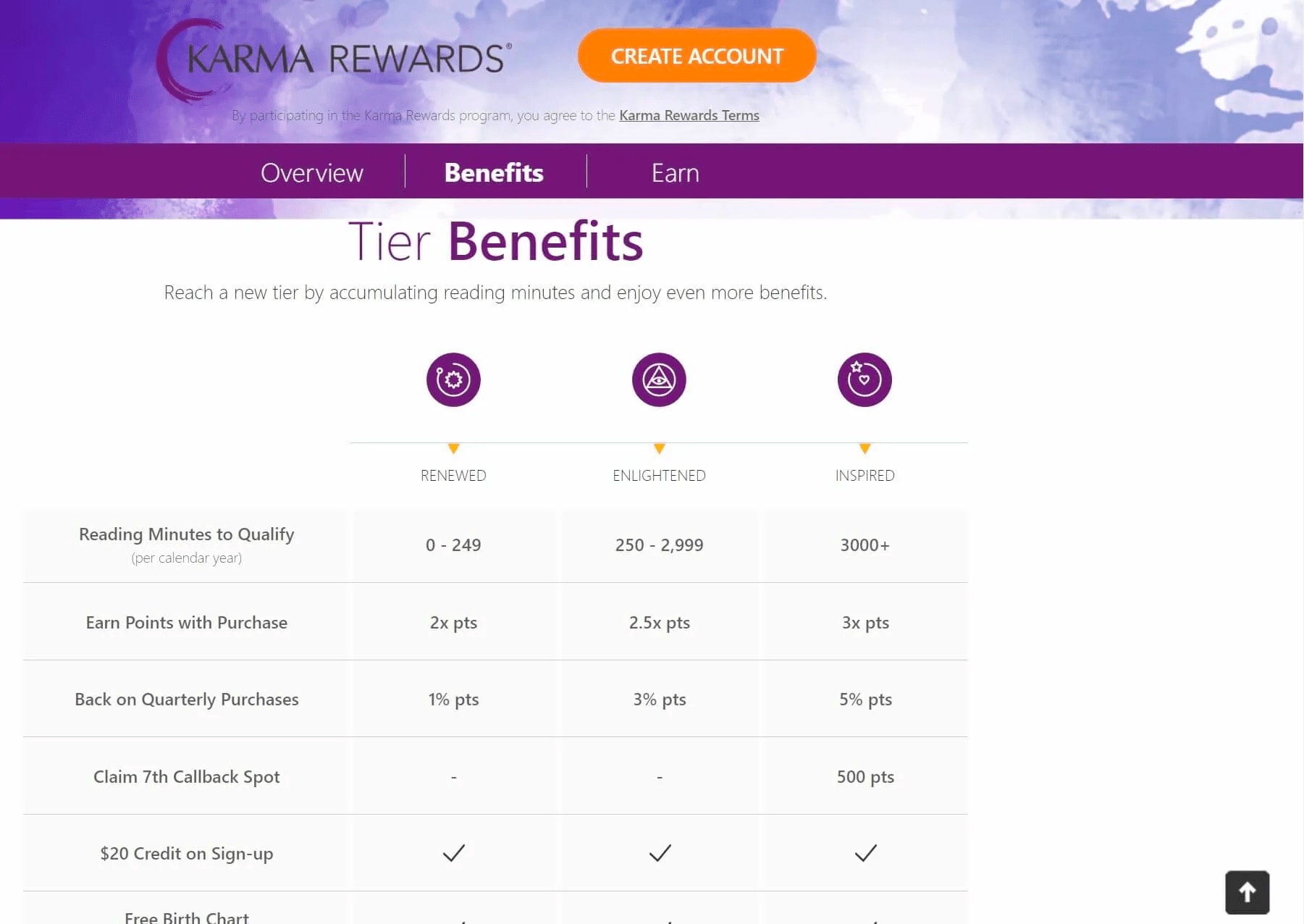 One other thing to note is that California Psychics only offers pre-paid calls or pay-per-message chat, so you will never end up paying per minute without express payment made upfront. When the pre-paid time is coming to an end, you can choose to end the call or top off your account to get more time. This feature instills more confidence that you will never be charged much more than expected.
Top Payment Methods
Credit Card (Visa, Mastercard, AMEX, Discover)

Debit Card

PayPal
For a limited time, use the California Psychics promo code "ADD5" to get 5 free minutes.
Pricing and Special Offers
Pricing Packages Costs Costs
Price per minute, from $1 - $15 per minute
Yes, but the cost of packages isn't revealed until you've already used the New Customer offer
Yes. Buy 20 minutes for either $1, $2, or $4 per minute.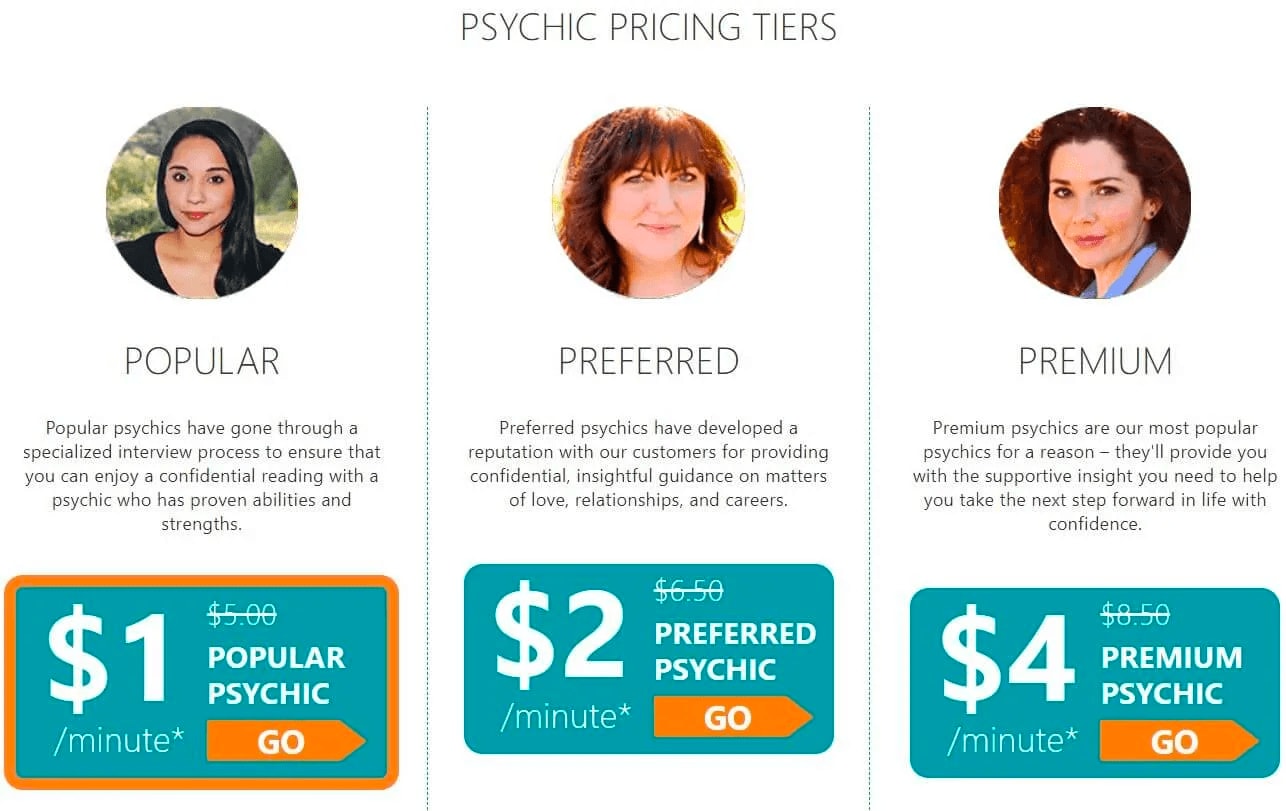 California Psychics Alternatives
How Does California Psychics Compare to Other Psychic Reading Sites?
California Psychics has some of the lowest prices, starting at only $1 per minute. Even its most expensive readers charge $15 per minute, a price that can easily be more than double with some competitors. Readings are available only via phone or chat; Psychic Source or Keen psychics, for example, also offer video readings or email readings respectively. California Psychics has a fantastic selection of psychic advisors based in the US that are focused on providing you with the guidance you seek.
$1, $2, or $4 per minute for new customers
10 Free Minutes (CODE: "TOP10") + 80% Off
Introductory free 3 minutes or $1.99 for 10 minutes
3 free minutes and 70% off first session (up to $50)
Introductory value package of $1 per minute for 10, 20, or 30 minutes
California Psychics vs. Keen
California Psychics has a lower range of prices than Keen at just $1 - $15 per minute, compared to $1.99 - $30 per minute for the latter. Keen does have a sweeter $1.99 for 10 minutes as an introductory offer, whereas you might pay up to $4 per minute for California Psychics' higher-tier readers. Aside from pricing, however, both sites offer a wide range of services and provide great customer service. Where California Psychics might have an edge is their supplemental services and customer rewards program, which is a great benefit for long-term users.
California Psychics vs. Kasamba
California Psychics seems to be an overall better choice than Kasamba, as the maximum rate of the second site is double that of the first, up to a huge $30 per minute. Kasamba does have a slightly better special offer, giving you 70% off your first reading, compared to the $1 - $4 introductory rates at California Psychics. However, California Psychics gives you much more for your money: not only phone readings, but even free natal chart readings and a members reward system, in addition to top-tier customer service.
California Psychics vs. Psychic Source
Psychic Source and California Psychics are two sites that pride themselves on the highest quality customer service, as well as a long history of trustworthy psychic readings. Psychic Source is a little pricier, $4.99 - $15 per minute versus $1 - $15 at California Psychics; however, both have great offers for new clients at just $1 per minute. Both sites also have membership rewards programs, which is a fairly rare perk among psychic websites. Overall, these sites are a pretty even match, although Psychic Source does offer video readings: a service that California Psychics lacks.

California Psychics Visit Site
The Bottom Line
With 25 years of experience as a psychic service, a highly selective screening/monitoring process, dedication to customer satisfaction, and an incredible range of reading styles available, California Psychics is probably one of the most trustworthy psychic websites in the business. Unlike other sites which may emphasize maximizing profits while providing minimal services to their users, California Psychics presents a completely different model. These qualities aren't merely espoused on its website, they are clearly visible in ratings, reviews, and responses from other sources as well.
Not only is the California Psychics website loaded with features to help users connect with psychic readers and find the guidance they need, but its mobile app has some of the best reviews when compared to similar services. Ultimately, California Psychics is about helping a user find the psychic that exemplifies a genuine connection. Although results can never be guaranteed with psychic services, people who are genuinely interested in psychic advice have a great chance of finding it here.