In a Nutshell
For more than 2 decades, California Psychics has helped people find answers to life's questions. The site focuses on not only predicting what life has in store, but also helping you plan and make decisions as you move forward. With a unique 3-tiered system, California Psychics arranges its reader by popular, preferred, and premier. All psychics go through a screening process, but those at the preferred or premier level are in higher demand.
pros
80% off first reading
Rigorous screening - only 2 out of 100 psychics are approved
$1 per minute introductory rate
cons
Only phone readings - no video or chat
No cash back, only site credit

California Psychics Visit Site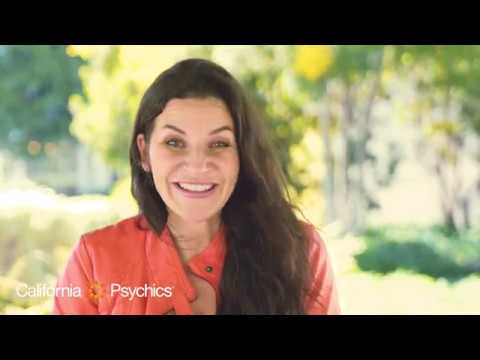 Psychic Screening Process
California Psychics takes pride in having one of the most rigorous screening processes of any psychic reading site in the industry. Prospective psychics must go through a 4-stage process that takes about a month.
In the first step, the psychic sends in an application listing their skills and experience. If approved, the applicant moves on to the evaluation phase. At this point they are required to pass 2 evaluations with the California Psychics team. This is followed by a background check.
If successful, the psychic will be asked to provide material for their profile and then complete an online training program showing step-by-step how to take and handle phone calls with the California Psychics system.
According to the company, only 2 out of 100 applicants are accepted, so you can select psychics according to their popularity or reviews knowing full well that all of them have been thoroughly screened.
Types of Psychics & Services
In addition to a satisfaction guarantee, decades of experience, and the most rigorous screening on the market, California Psychics offers one of the more extensive varieties of psychic reading services.
Here are a few of the site's offerings:
Tarot readings
Tarot cards have been used for hundreds of years in order to learn about the person in front of the reader and to give them insight on their life and who they are as a person. This deck of 78 cards is a sort of code that can be interpreted by a psychic advisor to provide an eye-opening reading.
Love readings
A psychic trained in love readings can answer your call and help you decipher what it all means - is this relationship going anywhere? Does my significant other feel as strongly as I do? Should I get out now or stick it through?
Empaths
Empath psychics perform readings that involve empathizing with the customer's emotions and feelings in order to understand their life and essence. If you're troubled by a lot of uncertainty or sadness, an empath can walk a mile in your shoes and help you understand it all.
These are a few of the many types of psychic readings available on California Psychics. Additional tools and specialities offered include past lives, astrology, money & finance, numerology, dream analysts, and clairvoyants. The site also offers various other features, including a daily horoscope, a blog, and tips for users trying out the psychic world.
Pricing & Special Offers
*Last updated: May 2019
California psychics offers introductory packages with special rates of $1-$4 a minute. The rate varies according to which tier the psychic belongs to. This is what makes California Psychics' pricing unique. The company organizes psychics in 3 categories - new, preferred, and premier - grouped according to their popularity and experience. It's a way to help you decide whether to splurge on a select psychic or go with one that maybe isn't as highly rated but is easier on the wallet.
After the introductory rate there is no standard cost per minute per tier. Each psychic charges their own rate, and while most charge well below $10 per minute, there are some that charge well above that, reaching $15 per minute or more.
What's Unique About California Psychics?
Screening
California psychics puts applicants through a 4-step process that usually takes about a month. It may be the most rigorous screening process in the industry, and helps users know that it's not just anybody on the other end of the phone.
Money-back guarantee
If at any time you are not happy with a reading, you can call within 24 hours and ask for a refund to your account. the site will also help connect you with a new psychic that may suit you better.
3-tiered pricing structure
California Psychics arranges psychics in 3 levels based on their popularity and experience. It's a sound way for you to limit your search to either only the very top level of psychics, or just those who meet your budget.
Karma Rewards
California Psychics offers a customer loyalty program called Karma Rewards. With every purchase you can earn points towards future psychic readings, and also take advantage of special offers and discounts.
Variety and experience
California Psychics has been in the psychic readings business for more than 2 decades and has a wealth of experience, satisfied customers, and qualified psychics to meet a variety of customer needs.
What Users Are Saying About California Psychics
"This is for sure my favorite company. I like the karma points and they throw you deals so you can still read with the premiere psychics" - Loretta
"My reading with Skye was just wonderful. Very uplifting, knew things that have happened recently and gave me a positive outcome. No judgment. Looking forward to what's to come and will definitely read with Skye again. She was exceptional!" - Anonymous

California Psychics Visit Site
Customer Support
California Psychics features an extensive knowledge base and FAQ section to help you navigate the platform. There is also a toll free help line and a number of other international help lines which are not toll free. Users can fill out a help ticket on the website to receive an email response or try to reach the company by way of Skype.If you're ever unhappy with a reading, the satisfaction guarantee ensures you'll receive a refund to your account.
Bottom Line
If you're looking for answers about life and love, California Psychics offers a wide range of psychic readers that can fit all types of budgets. The site also offers a satisfaction guarantee and attractive introductory deals. With a vigorous screening process, you know your psychic reader is the real deal.