Dream analysts are there to try and make sense of it all. While it's true that we spend a third of our lives asleep and still know very little about dreams and what makes them work, with the best online dream interpretation sites, some answers can be found.
Here are 5 of the top dream interpretation websites:
1. Psychic Source
Pros
All dream interpreters are certified and screened by the site
Video chat, chat, and phone readings available
Cons
Satisfaction guarantee only includes refund - no cash back
Some specialties are hard to find on the site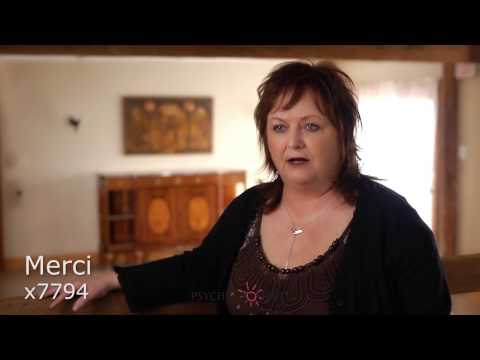 Psychic Source prides itself on being the longest running and best psychic readings online site. Among the hundreds of advisors on the site, are dozens who have experience with dream interpretation.
Like all psychic advisors on the site, those who deal with dream interpretation undergo serious vetting before being approved. On Psychic Source you will be able to speak to dream interpreters by way of video chat, chat, and phone conversations. If you ever have an issue with your dream reading, you can request a refund to your account, which can be used on a later reading.
Pricing:
30 minutes for $19.80—BEST VALUE!
20 minutes for $15.00
10 minutes for $10.00
Get 3 minutes free on your first reading with any package
Read the full Psychic Source review

Psychic Source Visit Site
2. Keen
Keen is a highly popular psychic reading site that features pricing that should please the risk-averse. Users start with 3 minutes free, while some readers offer to start you off at 10 minutes for $1.99.
There is no standard overall rate, rather each individual dream interpreter sets their own rate, which ranges from as cheap as $1.99 per minute to a rarefied strata that charges as much as $34 per minute.
Pros
100% satisfaction guarantee
Readings available 24/7 by phone, chat, or on the Keen app
Cons
No video chat option
Can be hard to narrow down results
Specifically for online dream interpretation, there are a little over a dozen advisors available, with rates ranging from $1.99 per minute to over $16.
With all dream readings, you have a satisfaction guarantee that will refund money to your account if you are not happy with a reading. You can easily schedule a dream analysis session and arrange for a reader to call you back when they aren't busy. One thing to keep in mind with Keen is that the psychics aren't screened by the site ahead of time. Rather, the site uses customer feedback and ratings as a form of quality control.

Keen Visit Site
3. California Psychics
Pros
Unique 3-tier system arranges advisors by popularity & prices them accordingly
Rigorous screening of advisors
Cons
Only phone readings available, no chat or video options
Refunds are only given in site credit
California Psychics has a rather limited assortment of dream analysts - a filter of the site only turned up a dozen who work in dream interpretation. Nonetheless, if you decide to hire an online dream interpreter from California Psychics, you can take comfort in the fact that the site practices some of the strictest approval criteria. According to their own estimate, only 2 out of every 100 applicants is actually approved to work on the site.
That said, if you want a reading by chat or video you'll have to look elsewhere - at the moment California Psychics only offers phone readings. Within that system though you should be able to find readings that suit you.
Pricing:
$20 for 20 minutes with new psychics
$40 for 20 minutes with "Preferred" psychics
$80 for 20 minutes with "Premier" psychics
Read the full California Psychics review

California Psychics Visit Site
4. Kasamba
Pros
More dream analysts listed than any other company (191 at last count)
Free minutes whenever users try a new psychic
Cons
No screening process for dream analysts
Hard to get a good sense of an interpreter from a 3 minute trial
Kasamba is known for the wide variety of psychic specialties offered, and of all the sites we've reviewed, it has by far the most dream analysts listed. Numbering 191 at last count, the dream analysts charge rates ranging from $1.99 per minute to over $27 per minute.You also have the option of having a video reading with any dream analyst, which makes things a bit more intimate.
To sweeten the deal a bit more, with Kasamba you get 3 free minutes whenever you have a first session with a new advisor, so there's little risk in shopping around on the site. Not only that, but if you are for any reason unhappy with a reading, the site can give you a refund to your account.
Pricing:
Introductory offer: 3 minutes free + 70% off first session
Pricing per minute varies based on reader experience

Kasamba Visit Site
5. PsychicCenter
Pros
Readers are screened based on customer rating
Loyalty program gives you 10% discounts
Cons
No video chat option
Not as wide a selection of readers as on other sites
PsychicCenter has a wide range of psychics who specialize in all types of readings. When you sign up with PsychicCenter you get your first 10 minutes for only $5, and you can also enjoy a 10% discount each month. Readers offer their services by way of email, phone, and standard mail. At the moment, there isn't a video chat option.
The site doesn't have a separate section for dream analysis, and features fewer psychics than what you'll find on some competitor sites. That said, you can easily surf through all types of psychics with a variety of specialties and in no time find one that can help you with your dream questions.
Read the full PsychicCenter review

PsychicCenter Visit Site
Bottom Line
Dream analysis is a powerful way to try to piece together the meanings of our dreams, one of the most fascinating and beguiling aspects of the human experience. Take the time to look around until you find a dream analyst that is right for you. And finally, try to get a good night's sleep.
You might also like:
The best dogs and other pet psychic readings online
Best Psychic Readings Online for First Timers