Online therapy is one of the best channels to help teens understand their issues while learning coping skills that will help them face their struggles moving forward. If you are a parent of a teen or are a teen who is struggling with an emotional issue, here's where you should begin.
Here are a few top recommended online therapy services for teens. Compare your options, and go with the one that best fits your teen's needs, personality, and circumstances.
Which teens benefit from online therapy?
As a teenager, it can be hard to express yourself. Sometimes, talking to someone in a virtual environment rather than face-to-face can help break down the barriers to getting help. Online therapy can be especially helpful for teens in certain situations:
Teens who don't know how to cope with the many expectations placed upon them.

Teens who are bullied or treated badly by others, and feel embarrassed to talk about it with someone they know.

Teens who lack a stable home environment, especially when they are stuck at home.

Teens who are anxious, shy and lack the skills to fully manage their emotions and changing bodies.
What to pay attention to when searching for online therapy for teens
The online therapy services listed here all cater to teens in different ways. It's important to be aware of these differences and how they can enhance your treatment.
Here are things to pay attention to when finding your online therapy for teens:
Some online therapy platforms only provide services to teens above a certain age.

Consider the communication methods of each platform. Some teens are more comfortable communicating via chat sessions rather than via video calls.

Teens are often proficient with a smartphone, so pay attention to whether or not the online therapy platform is suitable for mobile devices.

Some online therapy platforms have extensive therapist profiles. These can help you find a therapist that is experienced in treating specific teen problems.
Our Best Online Therapy for Teens in 2023:
Our Picks for The Best Online Therapy & Counseling for Teens - Reviews:
1. Amwell
Online therapy for teens on demand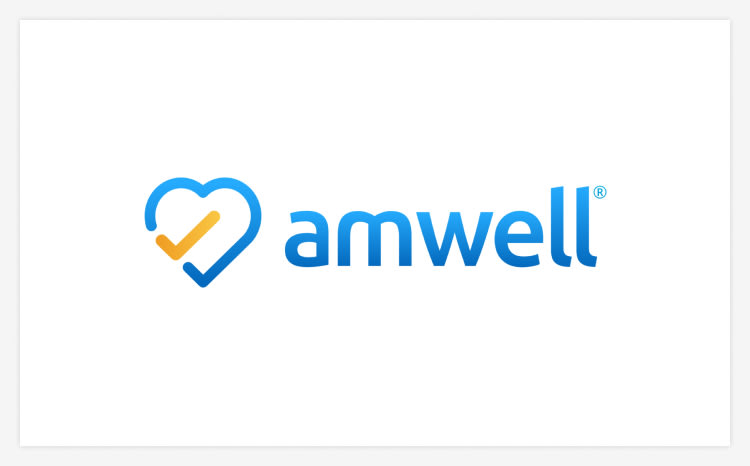 Best for:
Teens who want instant online therapy without the fuss
Pricing:
$109-$129 per session
Ways of communication:
Video only
Amwell has a large network of therapists who are trained in treating teens ages 10-17 with parental or guardian consent. A teen can be added to the existing account of an adult.
Amwell offers flexible online therapy through its accessible website and app, with both providing an equal level of functionality. Amwell doesn't match you with a single therapist but instead allows you to make appointments with anyone on its platform based on availability. This provides more flexibility, but no possibility for communicating between sessions.
Unlike many other online therapy platforms, Amwell's network of professionals can write you a prescription if necessary.
Pros:
Select a therapist and make an appointment straight away

Covered by most insurance providers

Get a prescription without visiting a doctor's office
Cons:
Doesn't offer service outside of the United States

No communication possible between scheduled appointments

Amwell Visit Site
2. Online-Therapy.com
Affordable online therapy for teens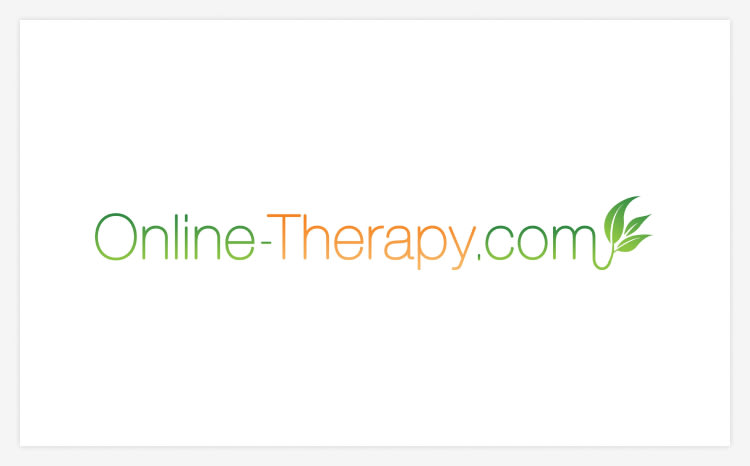 Best for:
Teens who want Cognitive Behavioral Therapy (CBT) and helpful online tools
Pricing:
$40-$88 per week
Ways of communication:
Video, audio, live chat
Online-Therapy.com is more than just an online therapy platform. Instead of waiting around for your weekly sessions, Online-Therapy.com provides clients with learning modules, assignments, quizzes, and worksheets to fill out. This means that a lot of growth can happen between sessions, which may be why teens like this program so much.
Its service has been optimized for smartphones and tablets, meaning that it's always within reach for teens.
You'll also be able to discuss your weekly activity plan, assignments, and any problems you have been dealing with via SMS and live chat sessions. This holistic approach ensures that you will see results.
If you are over the age of 18, you can access Online-Therapy.com without adult supervision. If you're under the age of 18, you can still access it via the account of an adult.
Pros:
Affordable compared to other providers

Choose your own therapist and switch anytime you want

Easy to use and straightforward
Cons:
Only available without adult supervision to teens aged 18 years and older

Therapists on the platform cannot prescribe medication

Online-Therapy.com Visit Site
3. Talkspace
Online therapy for a wide range of disorders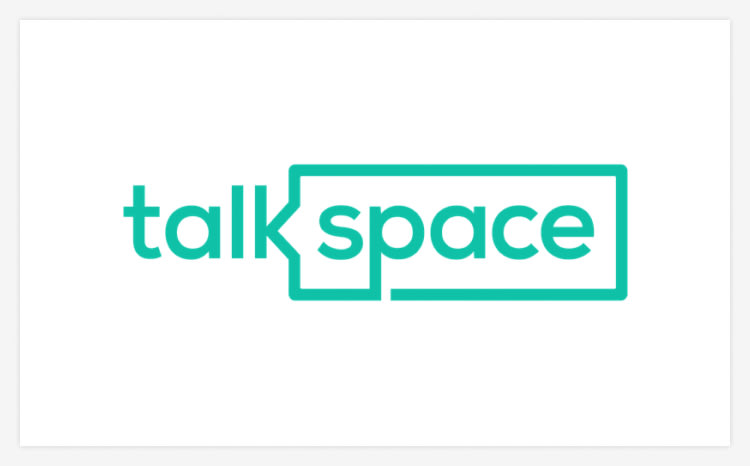 Best for:
Teens aged +13 years
Pricing:
$69-$129 per week
Ways of communication:
Video, phone, message, live chat
Talkspace is specialized in offering online therapy for teens that are 13 years or older. Its platform is ideal if you need affordable, convenient, and discreet mental health and psychiatry support. It connects you with a licensed and experienced therapist based on your circumstances using its matching process. It specializes in over 40 clinical approaches, so you can be confident your needs will be met.
Talkspace has an app that offers all the functionality that its website does. It accepts insurance and offers three different payment plans: $69, $99, or $129 per week. If you need a cheaper alternative to traditional therapy, and feel like talking with a qualified professional could help, Talkspace could be ideal for you.
Pros:
Can help with a wide range of mental health difficulties

24/7 online messaging service with your therapist

Specialized in teens aged +13 years
Cons:
Doesn't take Medicare or Medicaid

No live video sessions on lowest-tier plan

Talkspace - Teen Therapy Visit Site
4. Cerebral
Online therapy for a wide range of disorders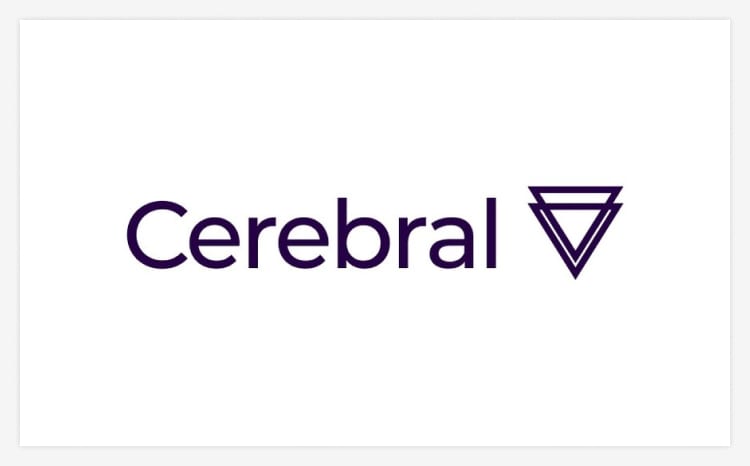 Best for:
Those with anxiety, depression, or insomnia
Pricing:
From $45 a month
Ways of communication:
Phone, video calls, texting, email
Cerebral offers online talk therapy sessions and affordable pricing, meaning that it is easy for anyone to access the mental heath care they need. Teens experiencing depression, anxiety, or insomnia can reach out at any time, ensuring that their care is continuous.
Cerebral also provides you with an app, meaning that you can access all of its features from your smartphone. Another benefit of Cerebral is that their trained professionals are able to prescribe medication as part of your treatment. Phone and video chats facilitate talk therapy sessions, providing you with safe, judgement-free spaces to discuss your thoughts and emotions.
Pros:
Offers medication prescriptions through its platform

Quick and easy to sign up

Cost-effective therapy
Cons:
Not all plans available nationwide

Only available to teens aged 18 years and older

Cerebral Visit Site
5. Calmerry
Affordable mental health therapy for teens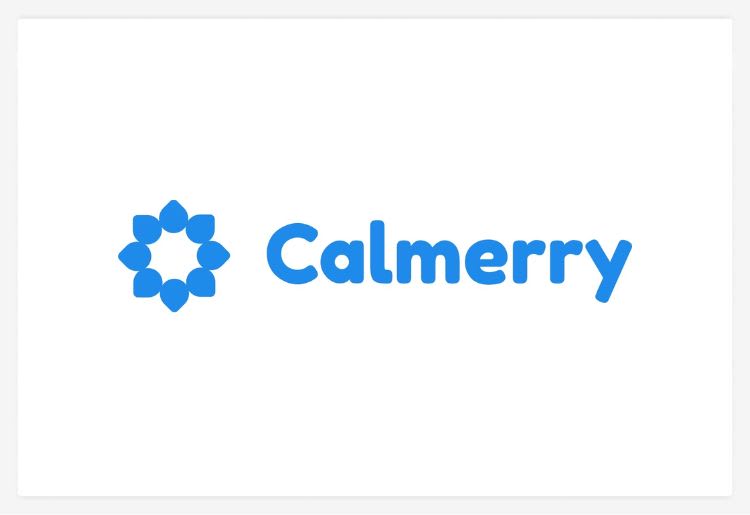 Best for:
Individual teens
Pricing:
$57-$90 per week
Ways of communication:
Video, message, live chat, and audio message
Calmerry provides affordable mental health counseling with its network of verified, licensed counselors. It offers a wide range of therapy types from Gestalt to Cognitive Behavioral Therapy (CBT), and clients can change therapists as necessary in order to find the right match. Its platform is available on both iOS and Android via its apps, which means you can benefit from all its features using your smartphone.
While Calmerry offers accessible, affordable counseling, it doesn't yet offer insurance options. It currently offers 30-minute video sessions, which is shorter than most other providers. Nonetheless, Calmerry has a great reputation for treating mental health conditions for teens and signing up is quick and easy!
Pros:
Convenient app for teens stuck at home

An extensive blog about therapy and mental health

Mental health assistants readily available
Cons:
Doesn't accept insurance

Relatively short video sessions at 30 minutes

Calmerry Visit Site
6. Teen Counseling
Exclusively dedicated to teen issues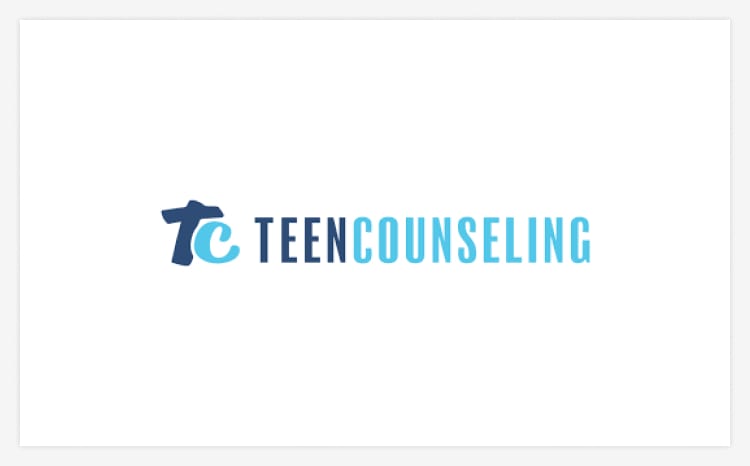 Best for:
Therapy designed specifically for teens
Pricing:
$240-$320 per month
Ways of communication:
Video, phone, message, live chat
Teen Counseling is the only site that is dedicated to only teenagers. It offers a solid parental consent policy built-in. Teens can chat with their qualified therapist whenever they want from their phones, review previous sessions, and schedule new sessions with ease. What's more, Teen Counseling begins the process with a detailed questionnaire that facilitates a thorough client to therapist match.
Pros:
Works off of your mobile device

Smart questionnaire for more accurate pairing

Cheaper than in-person therapy
Cons:
Diagnoses and prescriptions are unavailable

Does not work in-network with insurance providers

Teen Counseling Visit Site
6. BetterHelp
Support groups and unlimited messaging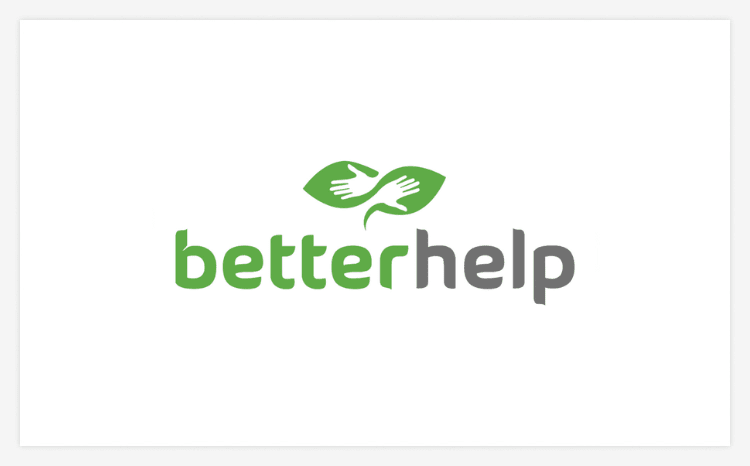 Best for:
Teens who wish to remain anonymous
Pricing:
From $60 per week
Ways of communication:
Text, live chat, video call, phone call
BetterHelp is not just another online therapy service — it is one of the best ones out there. For one thing, you can take your pick from 4,000+ therapists within the network. Being paired with a therapist is easy, and fast after you complete the initial intake. And with so many therapists, you can be sure that there are a lot of professionals who specialize in working with teenagers.
BetterHelp also has an easy to use mobile app. Regardless of the device you choose, all of your sessions are conducted and stored for easy access later on. This is great for teens who want to look over what their therapist said in a previous session to gain clarity or revisit some good advice.
Pros:
Highly acclaimed in the industry

Sleek mobile app

You can use its platform anonymously
Cons:
Therapists can't prescribe medication

It can take a couple of days before you're matched on some occasions

BetterHelp Visit Site
7. Faithful Counseling
Faith-based Christian counseling online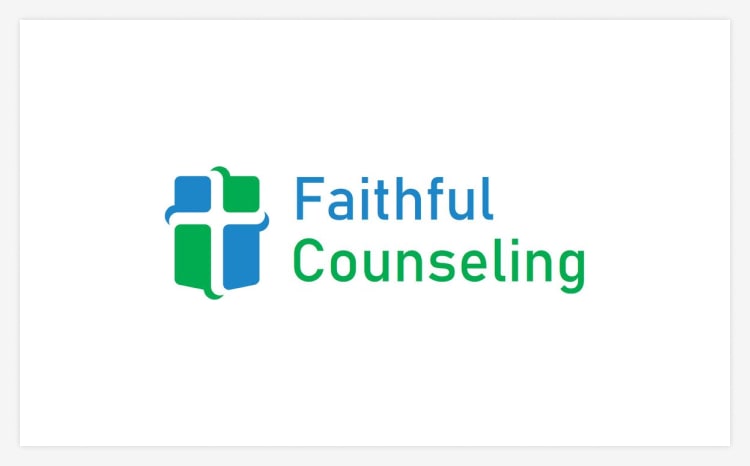 Best for:
Clinical therapy that includes biblical teachings
Pricing:
$60-$80 per week
Ways of communication:
Video, phone, message, live chat
Faithful Counseling is another great option for teens because it's affordable, easy-to-use, and has many highly qualified therapists. Faithful Counseling also has another benefit for a specific niche: Christian teenagers. This subset of the greater adolescent community may often feel segregated and unable to share their issues and feelings with those who don't have the same faith or background. But Faithful Counseling offers religious teens the chance to be heard, get help, and find someone who really knows about their struggles and can support them.
Pros:
6,000+ therapists specializing in Christianity-based counseling

24/7 online access to a private and secure "room"

Accessible via website or the free app
Cons:
Matching process can take 1-2 days

Can't choose a specific therapist

Faithful Counseling Visit Site
8. Pride Counseling
Specialized Therapy for the LGBTQIA+ Community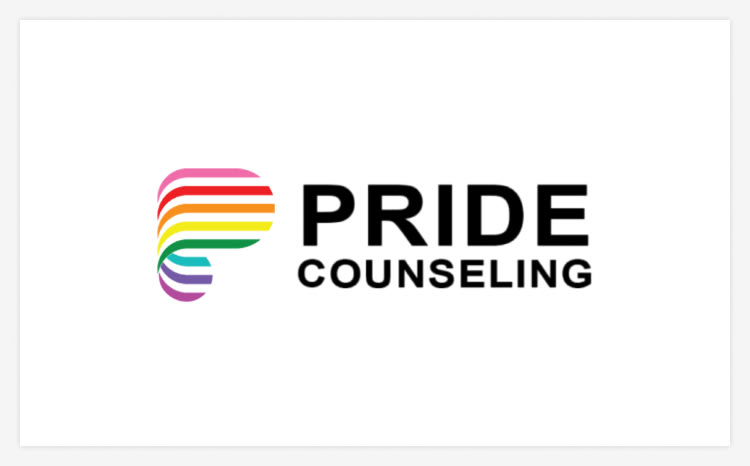 Best for:
LGBTQIA+ Counseling
Pricing:
$80 per week
Ways of communication:
Text, video, audio, and live sessions
Pride Counseling focuses on a niche community of teens that are often overlooked through traditional channels. At this stage in life, many teens struggle with questions about their sexuality, intimacy, and/or identity. Pride Counseling creates a safe, non-judgmental, and empathic space where kids can discuss their feelings, express their concerns, and voice their own opinions.
Pride Counseling is run by trained professionals who work with teens and bring thousands of hours of hands-on experience to the table. If your teen is struggling with being gay, lesbian, bisexual, transgender, queer, or curious, Pride might be the right site for you.
Pros:
All therapists specialize in LGBTQIA+ counseling

Android and iOS app

Strict confidentiality policy
Cons:
Only available to teens aged 18 or above

Does not accept insurance

Pride Counseling Visit Site
What Exactly Is Therapy for Teens?
While you might be thinking, "Therapy is therapy", so what is the big deal about "teen therapy?" Well the difference is in finding a counselor who specializes in the unique needs of teenagers and what they might be going through.
Teenagers face a wide variety of struggles and finding an appropriate and capable therapist is critical to their success. Their world just doesn't look the same, feel the same, or act the same as others, so it only makes sense that their therapy sessions don't play out the same either.
Even better is that teenagers are technologically savvy, so online therapy is an easy fit for their busy lives. While one might think adding more technology to their worlds is not a great idea considering how much time they already spend on their devices, in truth, offering therapy to teens in a familiar medium might make them more likely to stay committed to the process.

It is more accessible and less time consuming for them which is a big draw for the lives of busy teenagers.
What to Know Before You Choose
All sites require parental or guardian permission for a teen to access services. This process might vary from site to site, so please be mindful and check each for its specific requirements. Additionally, before you sign up for a site that claims to offer just what your teen is looking for, be sure to check off these boxes.
Privacy and confidentiality
For teens, privacy is of utmost importance. So, if you want your child to get something out of these sessions, you'd better make sure the service has a solid privacy policy. Teens should know that their therapists have a duty to report if the child is considering suicide or harm to themselves or others or if a teen discloses abuse or neglect of themselves or others.

Otherwise, the therapists will keep the interactions completely private between the client and themselves.
Experience
Make sure the therapist has experience working with teens and specializes in developmentally appropriate techniques. Someone with expertise will avoid using labels and will understand the root issues that are being addressed.

Most sites allow for a change in therapist if there is a personality clash or the match doesn't feel like a good fit, so make sure the teen knows that feeling comfortable and connected to their therapist is imperative for a successful therapeutic relationship.
Bottom Line
Teens don't have to struggle through this challenging time alone. With a qualified, compassionate, and understanding counselor, your teen can begin to feel stronger and more equipped to handle the challenges they are facing.
If you or someone you know needs immediate help or struggles with suicidal thoughts, call 911 or the National Suicide Prevention LifeLine at 1-800-273-TALK (8255).