According to a 2022 J.D. Power survey, a significant majority of respondents (80%) expressed a strong inclination towards online therapy, vs in-person visits, as their preferred method for obtaining medical prescriptions.
Finding a therapist or board certified psychiatrist that's also a prescribing doctor can be time-consuming and costly. But luckily, online therapy services that can prescribe psychiatric medication bridge this gap by streamlining communication between providers with the right qualifications.
Can Online Therapists Write Prescriptions?
Yes, licensed therapists that are also medical doctors (MDs), osteopaths (DOs), or nurse practitioners in psychiatry (NPs) can prescribe medications for mental health. These professionals have additional credentials—such as LMSW, LCSW, LMFT, LMHC, PsyD, PhD, or LPC—that allow them to provide talk therapy, psychotherapy and prescribe medication.
To help you find accessible and comprehensive mental health treatment, we reviewed and ranked the best online therapy services that can prescribe medications in 2023.
How We Reviewed the Best Online Therapy Services - Our Methodology
To find the best online therapy with medication service, we compared several key factors including:
Cost

Insurance coverage

Provider matching time

Licensure types

Number of providers available

Platform user-friendliness

Range of services offered

User reviews
Our Best Online Therapy Services for Prescriptions in 2023:
A Closer Look at the Best Online Therapy Services in 2023: Our Quick Reviews
1. Talkspace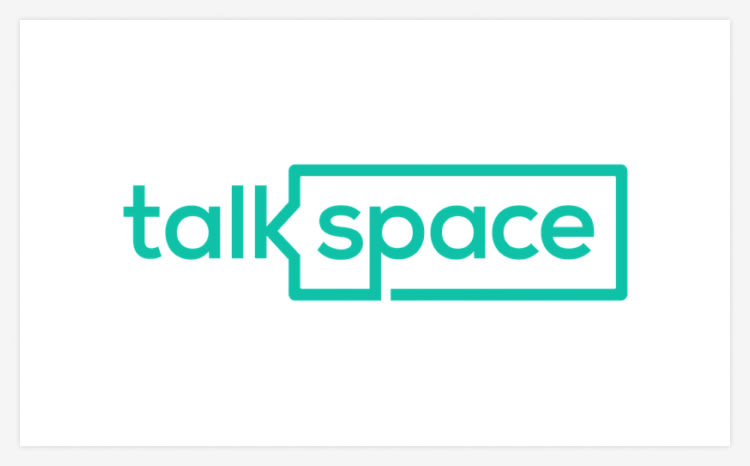 Modes of communication - Video, phone, message, live chat
Talkspace is a comprehensive mental health solution that offers prescription services in addition to talk and text therapy. They're also backed by research: a BMC Psychiatry study observed a "remission of depression and anxiety symptoms" in Talkspace users and that "improvement rates were consistent with face-to-face therapy."
Ryan Sultan, Clinical Director of Integrative Psych, explains that they're ideal for people with busy schedules since their messaging platform lets clients "communicate with a therapist at their own convenience, without needing to schedule specific appointment times."
To get started with Talkspace's services to prescribe medication, select the "Psychiatry" option from their landing page. Then click through the questionnaire asking about your therapist preferences, demographic information, and the mental health condition or mental illness you need help with.
Why we chose Talkspace: In addition to prescription services, Talkspace offers several therapy options, mental health educational workshops, and in-app exercises and tracking tools. You can also take tests to improve your self-knowledge and understanding of your symptoms.
Our experience: The design of Talkspace's app and platform is smooth, making it seem like you're opening an app to chat with a friend. We found it helpful that you're able to text a therapist at any time, in addition to weekly video meetings. We also liked that you can request a new therapist if you don't like the first one you're assigned after their initial evaluation.
Pros
Accepts insurance

Offers workshops and in-app exercises

Available for adults, teens, and couples
Cons
Live sessions only available on more expensive plans

Sessions limited to 30 minutes

Talkspace Visit site
2. Cerebral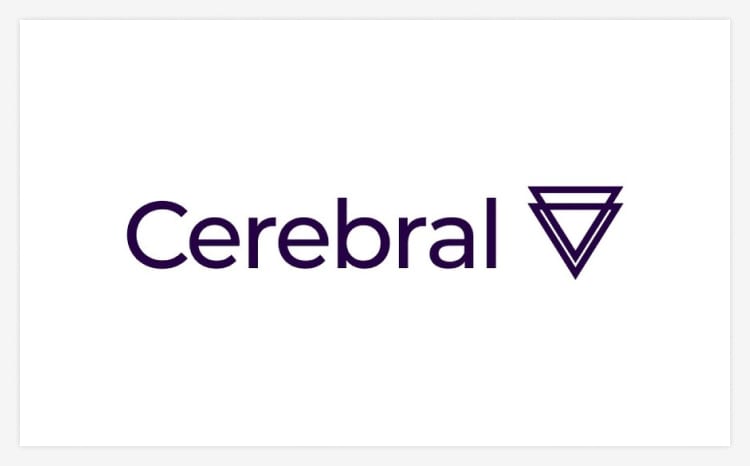 Modes of communication - Phone, video calls, texting, email
Cerebral offers relatively affordable telepsychiatry services, with lower out-of-pocket costs compared to most in-person providers who often charge more than $300 per session to prescribe medication. They even accept insurance from major providers like Anthem, Blue Cross Blue Shield, Cigna, Magellan, and United Healthcare/Optum.
"Cerebral's model of care is designed around regular check-ins and proactive monitoring, making it a suitable choice for individuals who need consistent, ongoing support for their mental health," Ryan Sultan, Research Professor at Columbia University, explains. He adds that "ongoing check-ins can help ensure the treatment plan is working and can be adjusted as needed."
With Cerebral's Medication + Therapy plan, you'll have medication prescriptions delivered to your home from board-certified professionals, plus the option for weekly video counseling. This combination is ideal for mental health treatment—80% of people who combine therapy with medication management avoided a relapse into depression.
Why we chose Cerebral: Most users are matched with a provider within just a week, significantly shorter than with in-person providers, as some have waiting periods longer than a month. You can also have your medications delivered to you or your local pharmacy through their mail-order service.
Our experience: We liked that you have the flexibility to select a provider from a variety of options in your state, unlike other platforms that assign you automatically. You can also reach out to your care team at any time for support with medication concerns, scheduling extra appointments, or requesting a provider change.
Pros
Focused on the collaborative care model

Diverse communication options

Medication delivery option
Cons
For adults only

Limited nationwide availability

Cerebral Visit site
3. Brightside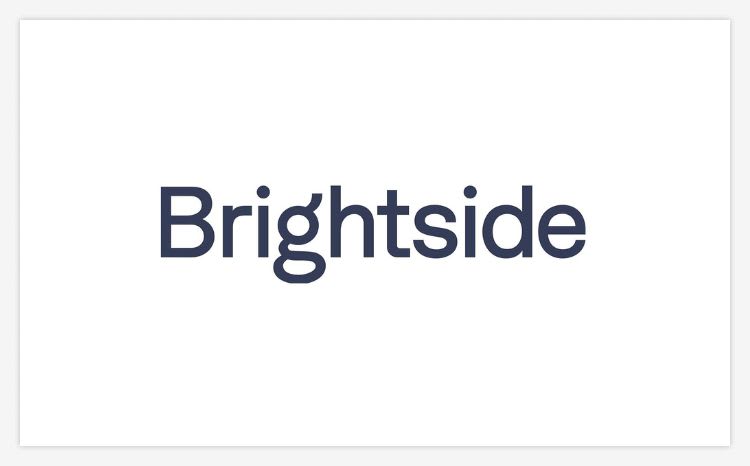 Modes of communication - Video, chat
Brightside has shown itself to be remarkably effective compared to traditional in-person talk or psychiatry services, where the ability to prescribe medication is often crucial to treatment.. A 2022 study published in Cureus found that nearly 80% of Brightside users saw significant reductions in their symptoms within two years.
Their therapists also offer clinically supported interventions, like cognitive behavioral therapy (CBT). According to Stefan G. Hofmann, PhD, et al, "the evidence-base of CBT is very strong," especially for "anxiety disorders, somatoform disorders, bulimia, anger control problems, and general stress."
Brightside stands out for its PrecisionRx protocol, which pulls over 100 data points from your symptoms to help your prescribers tailor medications for your needs. And unlike most platforms, Brightside has a targeted, evidence-based protocol for working with clients struggling with suicidal ideation (Crisis Care).
Why we chose Brightside: Brightside prioritizes data-gathering in its personalized treatment approach, making your results tangible and trackable. You can also visually track your symptoms on a graph, which helps you gain insight into your treatment's progress or areas where you still need support.
Our experience: It's helpful that you're prompted to complete questionnaires on mental health symptoms every two weeks. This helps Brightside providers to adjust therapeutic interventions or medication doses and recommendations as needed.
Pros
Accepts some insurance plans

Supports suicidal clients

Free educational content on mental health conditions
Cons
Doesn't offers services for children or teens

No option to browse providers before paying for a subscription plan
Read the full Brightside review

Brightside Visit site
4. Amwell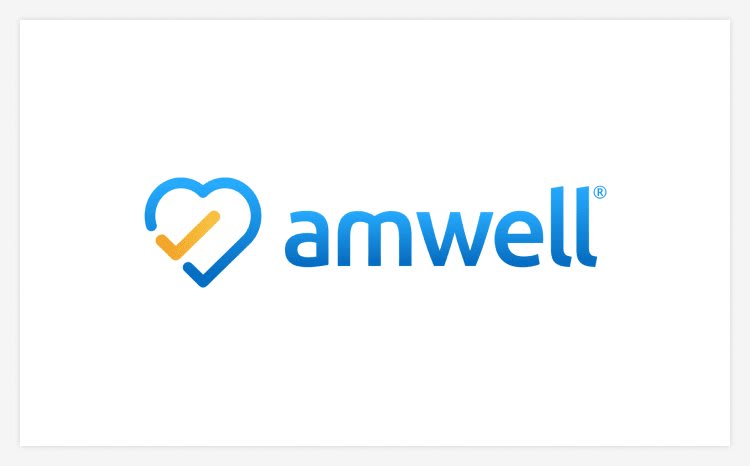 Modes of communication - Video only
Amwell is a telemedical service that offers prescriptions at lower rates than in-person doctors do. Their online video sessions with licensed psychologists and counselors are also covered by major health insurance plans by providers like Blue Cross Blue Shield, Aetna, and Anthem.
Amwell emphasizes the importance of finding a counselor you connect with to maximize the effectiveness of your therapy sessions and achieve meaningful results. You can also choose your preferred therapist and switch if needed.
Why we chose Amwell: They offer therapy to adolescents as young as 10 years old. They also distinguish themselves by linking you with clinicians who specialize in specific treatments, like for prenatal, postpartum, and menopausal-related concerns.
Our experience: We liked that you can request appointments without having to pay a subscription fee—other platforms usually require you to subscribe before looking for or being matched with a therapist or psychiatrist. It's also convenient that you can filter mental health providers who can manage and prescribe medication, by gender, language, and specialty.
Pros
Large network of compassionate therapists

Ability to choose your own professional

Video therapy sessions
Cons
Doesn't display detailed client reviews of their therapists

Can't communicate with your provider outside of appointments

Amwell Visit site
5. Doctor on Demand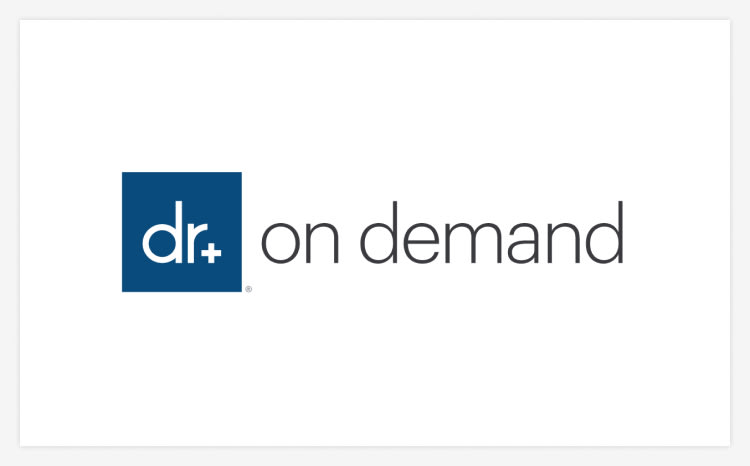 Initially $299/session, then $129/session
Modes of communication - Video only
Doctors on Demand offers a vast network of healthcare professionals available 24/7 to prescribe psychiatric medications. They can treat a wide range of mental and emotional health conditions, including anxiety, insomnia, bipolar disorder, panic attacks, trauma, depression, and behavioral challenges. They also work with many insurance providers that can cover your prescriptions.
A standout feature is the ability to choose your own doctor from detailed profile pages that provide background, qualifications, and specialties. This allows you to select a prescriber you relate to and feel comfortable with.
Why we chose Doctors on Demand: They don't force you to lock into a subscription plan. And unlike other platforms and in-person providers, you have the freedom to see different clinicians based on your needs, whether it's for crisis intervention or just online prescription refills. You can also access a remote care team of primary care doctors, counselors, and prescribers.
Our experience: They offered more choices in finding therapists and psychiatrists compared to other platforms. We liked that, upon registering, you can either manually select from all psychiatrists in your area or complete a questionnaire to be matched by an algorithm. The platform also provided the dates of availability for each provider, which simplified appointment scheduling.
Pros
Complete care included in visits

Choose your own doctor

Psychologists and psychiatrists available
Cons
Expensive

No subscriptions available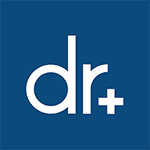 Doctor on Demand Visit site
6. MDLive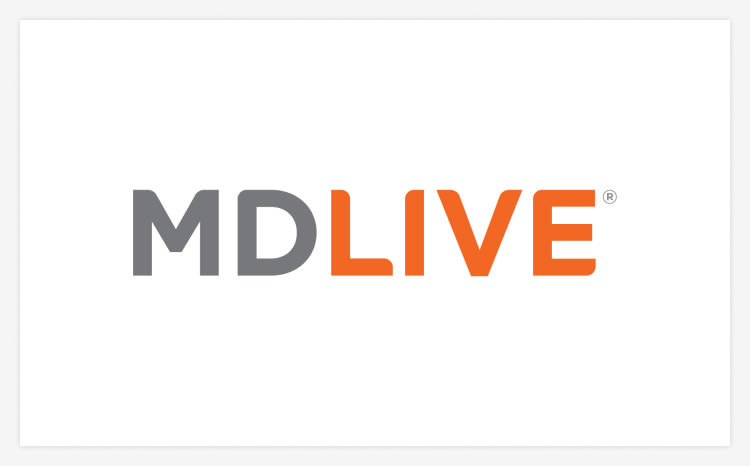 Initially $284/session, then $108/session
Modes of communication - Phone, video, chat
MDLive is a highly professional and supportive online prescription service with experienced prescribers and therapists available 24/7. The user-friendly website allows for easy registration and appointment scheduling at your convenience. You also have the freedom to choose your provider, thereby ensuring high compatibility.
MDLive's network includes carefully vetted therapists and psychiatrists who can address various mental health concerns and prescribe medication to treat mental health conditions, such as panic disorders, addictions, and postpartum depression. They're also fully HIPAA-compliant, meaning your personal health information is protected and can only be released or shared with your written consent.
Why we chose MDLive: On average, their licensed providers have at least 10 years of experience. With thousands of specialized psychiatrists and therapists in their expansive network, you're more likely to find a professional you connect with. Plus, their providers accept various insurance plans, with over 60 million people covered by their services.
Our experience: We liked that you can view providers' individual profiles to assess their style and specialties. The ability to browse and request an appointment with a prescriber before paying MDLive's fees also gave more control over the decision-making process.
Pros
24/7 access to medical professionals

Easy-to-use platform

Providers with over 10 years of experience
Cons
Initial psychiatry appointment is expensive

No subscription plans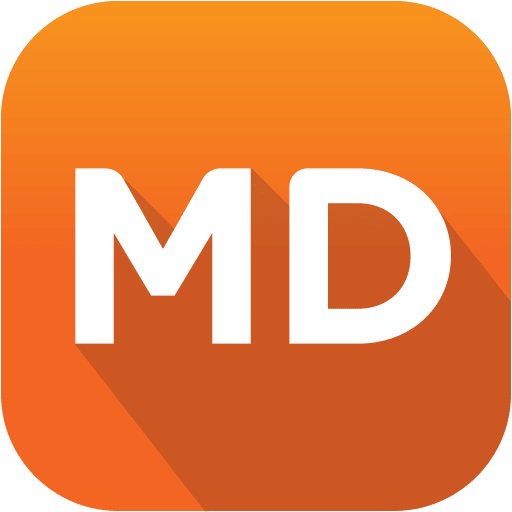 MDLive Visit site
7. Teladoc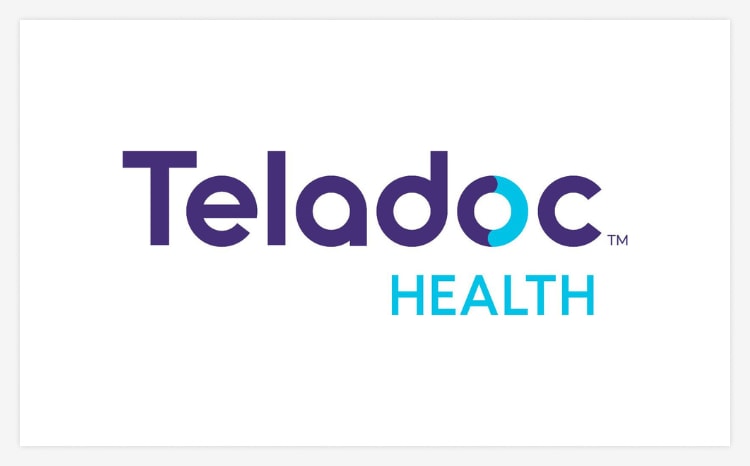 From $0/session, depending on insurance
From $0/session, depending on insurance
From $0/session, depending on insurance
Modes of communication - Phone, video, chat
Teladoc is a popular telehealthcare service that connects members with psychiatrists and doctors of osteopathy, providing prescriptions for various conditions like trauma, PTSD, relationship conflicts, stress, anxiety, and depression. You can also schedule online appointments with other mental health providers such as social workers, counselors, and psychologists.
With Teladoc, many users secure a virtual medication management appointment within three days. Pricing for sessions varies depending on providers and insurance, so contact your insurance company to confirm coverage for a specific Teladoc prescriber.
Why we chose Teladoc: In addition to psychopharmacology services, they offer therapy, primary care, and back and joint care. Accessible through their website or app, Teladoc also ensures that urgent care appointments for prescriptions unrelated to mental health, like antibiotics, are readily available on the same day.
Our experience: We liked that you can explore prescriber profiles and request appointments before making any payments, giving you greater transparency and provider choice. Their Expert Medical Opinion service is another highlight, providing second opinions on psychiatric diagnoses or recommended treatments.
Pros
Providers available 24/7

Accepts many major insurance plans

Can schedule appointments before making payments
Cons
Does not provide emergency or crisis mental health care

Can't prescribe controlled substances

Teladoc Visit site
8. CallonDoc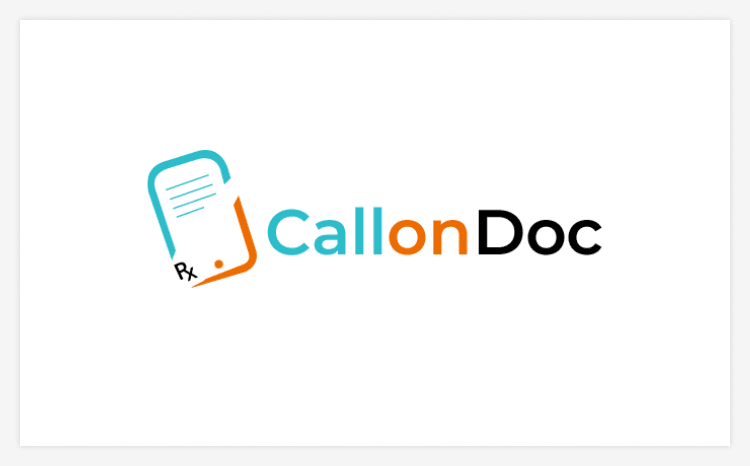 Modes of communication - Text, video
CallonDoc aims to provide convenient prescription services nationwide in the US. Their services include at-home testing for various conditions like STDs, kidney/liver problems, diabetes, and thyroid issues. While psychotherapy is not yet available, you can join a waiting list for future services.
CallonDoc offers online video consultations for ADHD, anxiety disorders, insomnia, and depression, with additional costs based on the condition. You can also obtain a medical excuse note for just $60.
Why we chose CallonDoc: By initiating a request, you can have your medication sent to your preferred pharmacy within one to two business hours. Although therapy isn't available, you have the option to request a video consultation for additional discussion on medication options and symptoms.
Our experience: The intake forms asked about preferred medications, which you may not know unless you have prior experience. However, we liked that there's an option to let the doctor prescribe medication that they deem appropriate. We also liked that you can request an initial consultation by video or phone for a more in-depth discussion.
Pros
Offers same-day prescription services

Provides basic education about common mental health conditions

Doctor's notes for work/school exemptions
Cons
Doesn't offer therapy

Not covered by insurance

CallonDoc Visit site
9. SAMI-Aid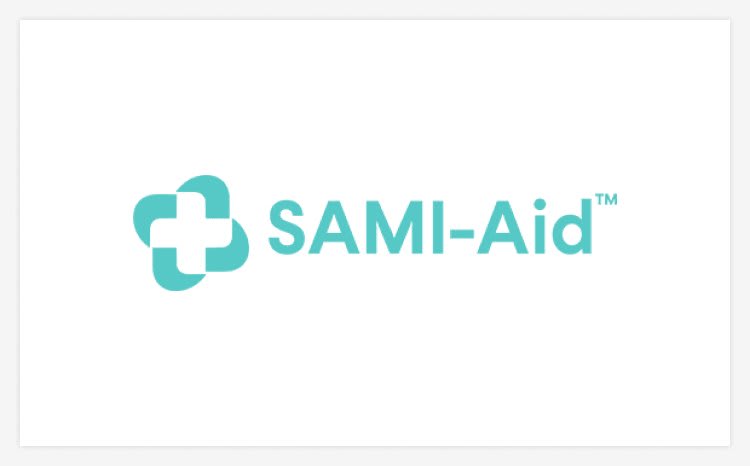 Modes of communication - Phone, chat
With SAMI-Aid's basic membership, you can have phone or online consultations with psychiatrists for $59.99 each. Premium membership includes two free monthly consultations and a 24/7 healthcare concierge service for medication and symptom inquiries.
SAMI-Aid has a Medical Tourism Wizard to find affordable care options and a local prescriber search tool based on price. They also partner with MDLive to help you find and schedule appointments with therapists or psychiatrists who can prescribe medication in your area.
Why we chose SAMI-Aid: SAMI-Aid is an affordable telemedicine for mental health option, with a low flat rate based on your subscription tier. This makes quality care more accessible if you're uninsured.
Our experience: The sign-up experience with SAMI-Aid was fairly smooth and included informative videos explaining membership plans. The platform's design is user-friendly, with clear symptom descriptions for each condition treated by their psychiatrists and prescribing physicians.
Pros
Fixed fees for seeing providers

Informative and straightforward onboarding

Offers treatment for a variety of ailments in addition to mental health care
Cons
Doesn't accept insurance

Can't prescribe controlled substances

SAMI-Aid Visit site
How to Leverage Online Therapy Services for Your Prescriptions
There are strict laws that regulate e-prescribing for mental health, and most states only allow licensed psychiatrists or primary care physicians to write them out. The online prescription of controlled substances such as Adderall, Ambien, Codeine, Lorazepam, Nubain, Oxycodone, and Ritalin is further restricted by the DEA's Federal Ryan Haight Online Pharmacy Consumer Protection Act.
However, online practitioners can collaborate with in-person providers—such as your primary care physician—to coordinate and prescribe necessary medications. So, if you're getting treatment online, you should ask your regular doctor to facilitate alternative solutions if your meds don't alleviate your symptoms.
Medications Prescribed Through Online Therapy Platforms
Online therapy platforms offer access to licensed psychiatrists who can prescribe medications for mental health issues, such as Zoloft for depression and anxiety and Adderall for ADHD.
While they can prescribe controlled substances like Xanax for anxiety, regulations like the Ryan Haight Act require an in-person assessment or specific telehealth exemptions.
These rules can loosen during emergencies like the COVID-19 pandemic but are subject to change. Patients should always be evaluated and closely monitored when receiving such prescriptions online.
How to Choose the Right Service for Your Specific Needs
Online therapists and psychiatrists tend to be more convenient, faster, and easier to work with than in-person providers. You don't need to commute, and they often have lower prices than in-person providers. Online mental healthcare has also shown effectiveness in treating certain mental health conditions, such as panic disorder, anxiety, and depression.
Take the following steps to help you choose the right online psychiatry platform for your needs:
Pick a Service With Affordable Prices
You should choose a mental health professional you can consistently afford to avoid service interruptions. Many professionals will also use also a sliding scale for pricing. This means that they'll offer different rates based on your income, or provide flexible payment plans, which will help you to space out payments over several weeks or months.
Consider Your Preferred Communication Methods
If you prefer phone, video, or chat sessions, ensure the online therapy service you choose offers that specific modality. This will help you be comfortable enough to be vulnerable and engage in productive therapy.
Evaluate Each Platform's Reputation
Gauge the reputation of each online therapy service's medical professionals by asking the following questions:
Where do they get their doctors from?

How are mental health care providers screened?

Do they hold licenses or degrees in their field?

What are other users' experiences?
Do your research so you don't end up with a provider that isn't adequately trained to treat your symptoms.
Prescribed Medication Made Accessible
Before choosing an online mental health service, it's important to understand what it offers, including the types of providers, therapy options, and and the ability to prescribe medication. Equally crucial is getting clear on the costs to ensure the service is financially manageable for you.
We've thoroughly researched these aspects to ease your decision-making process. Review the digital mental health services we've highlighted to find the one that aligns with your needs.
Remember, for those in severe distress or contemplating suicide, immediate help is at hand. The 988 Suicide & Crisis Lifeline provides around-the-clock, confidential counseling, a vital complement to regular therapy and support.