Online therapy has been around since the late 1990s, but the COVID-19 pandemic increased its popularity remarkably. During the pandemic's first two months, telehealth service use skyrocketed from around one percent of all patient-provider visits to 80 percent in some areas of the United States.
This has caused people to question whether online therapy is better than face-to-face therapy.
If you count yourself among this crowd, you're probably wondering how the two measure up. To save you time and effort, we've boiled down the main pros and cons of both online and face-to-face therapy so that you can make a more informed decision.
» Want guided support from the comfort of your home? Check out our top picks for the best online therapy services.
Online Therapy vs. Face-to-Face Therapy: What's the Difference?
You may be familiar with face-to-face therapy from media depictions, tales from friends, or your own past experience.
Once or twice a week, you sit in an office across from a licensed mental health professional who engages you with your thoughts, feelings, goals, struggles, family, and personal history. Often the therapist guides you to identify and learn various skills that support positive behavioral and cognitive changes and help reduce whatever symptoms you're experiencing.
Online therapy is essentially the same—save for the session's venue. Instead of trekking to an office, you log on to a secure videoconferencing platform or hop on a phone call with your therapist. Sometimes, online sessions also include texting or chats.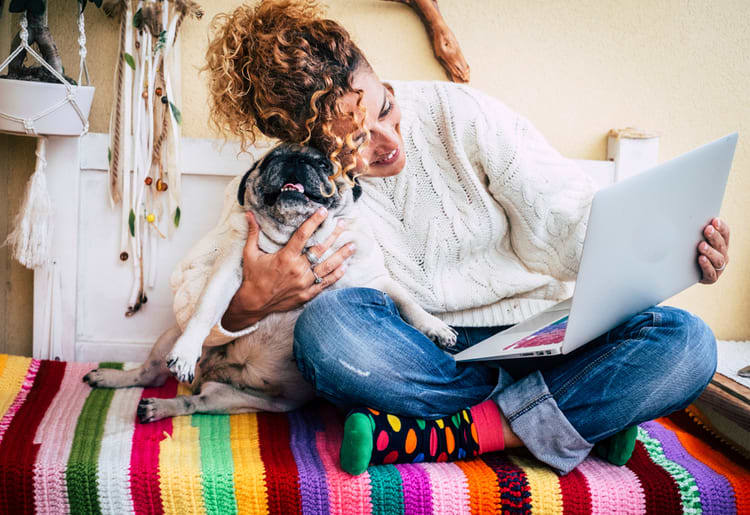 Weighing the Pros and Cons of Face-to-Face Therapy
Face-to-face therapy has helped people for over a century—with some evolution in techniques, thanks to research into what helps improve mental health and what doesn't. Here's a closer look at the pros and cons of this classic format.
Pros of Face-to-Face Therapy
A therapist's physical presence. Other peoples' presence can regulate your nervous system, helping you feel calmer and less reactive. This is why many people prefer being in the same room as their therapist.
A change of scenery. Having a place to go once a week that isn't your regular environment can improve your mood by introducing variety into your daily routine. The separate space of a therapist's office can also create greater distance from the stressors you face outside the therapy office's walls.
Less interruption. Therapists' offices are typically set up to minimize interruptions and foster a sense of calmness—two things your regular environment may not be able to offer. Being better able to focus on the issues you'd like to work on in therapy without distraction can support more insightful sessions.
More privacy. You won't have to worry about roommates, family members, neighbors, or coworkers overhearing any soundbites from your sessions if those sessions are conducted in the safe, private space of a therapist's office.
Cons of Face-to-Face Therapy
Longer commutes. Getting to and from therapy can take time, money, and energy out of your day. These trips can become difficult to sustain for extended time periods and sometimes result in more stress.
Higher costs. In-person providers may charge more for face-to-face sessions, often due to the costs of renting office space.
Awkward waiting rooms. It can be deeply uncomfortable for some people to share a waiting room and see other clients come and go from their therapist's office.
Inflexibility. If you move or change jobs, your therapist's office doesn't move with you, meaning it may take you more time (and money) to get there. Plus, if you go on vacation or have an extra busy day, you may need to cancel in-person sessions since you won't be able to make it to your therapist's office.
» Look out for these sure signs that you may be seeing the wrong therapist.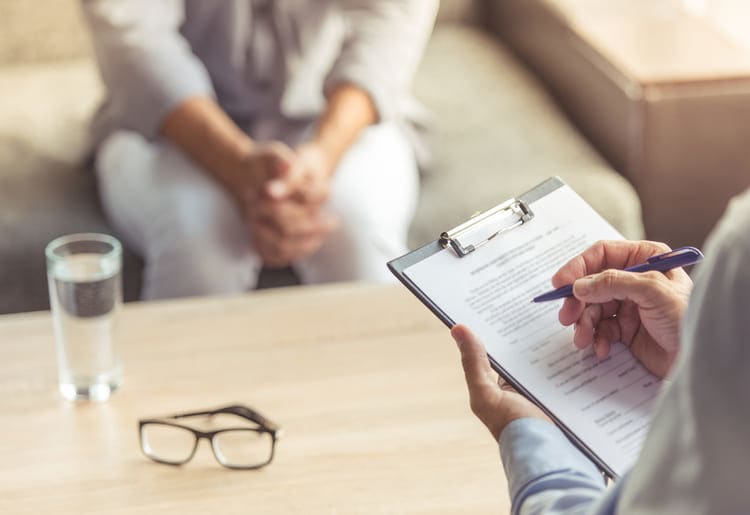 Weighing the Pros and Cons of Online Therapy
In-person therapy's track record may be longer, but online therapy isn't far behind. A growing body of research suggests it offers a wealth of benefits on par with face-to-face therapy. Of course, it too comes with pros and cons.
Pros of Online Therapy
Convenience. You don't need to carve out extra time to commute when you can log on to your therapy session from anywhere. Plus, you can save money on transportation and gas.
Flexibility. If your schedule changes, you go on vacation, get sick, move, or change jobs, you can still see your therapist—provided you have an internet connection. No rescheduling or extra time and money spent commuting is required.
Cost. Online therapists may offer more affordable rates than in-person therapists, especially if they offer online therapy that takes insurance or work for an online mental health therapy company.
Comfort. You can see your online therapist from literally anywhere, including your couch or bed. And you don't have to worry about awkward waiting room encounters.
Cons of Online Therapy
Requires an internet connection. Online therapy requires you to have a stable internet connection. Disruptions to your service may mean your sessions get cut short, you can't hear or see your therapist (and vice versa), or you can't meet due to not having a strong enough signal.
Less privacy. If you're seeing your online therapist from your home, dorm, office, or outside, your sessions may not be as private as you'd like since others may overhear or walk in on you in the middle of critical emotional disclosure.
More distraction. Seeing your therapist through a device can mean your attention is pulled towards email, text, and news alerts, making it harder to focus on the emotional and cognitive work that sessions require.
Limited assessment. When therapists only see you from the neck up on camera, they're less able to discern important non-verbal cues (body language, posture, gait, dress) that can help them better understand your symptoms and tailor treatments accordingly.
» Here's why online therapy is an all-around cost saver.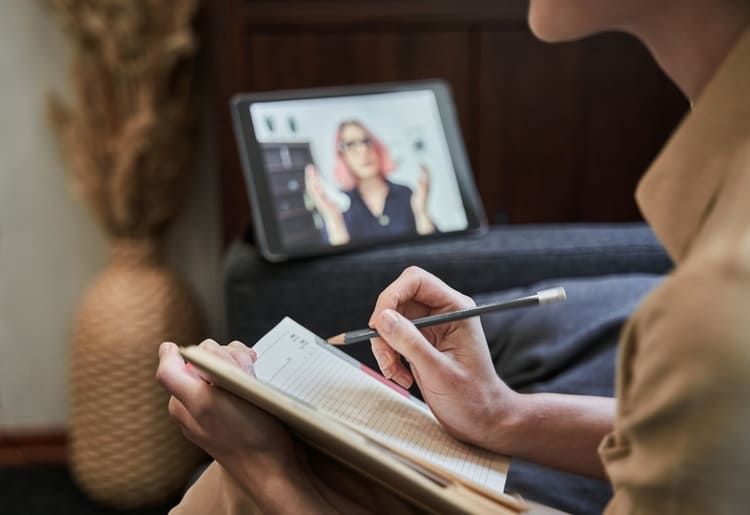 Is Online Therapy More Effective?
Skeptics of online therapy have argued it can't possibly compete with its in-person predecessor.
Yet research has proven online therapy to be just as effective as in-person psychotherapy for various mental health conditions, such as panic disorder, depression, anxiety, obsessive-compulsive disorder (OCD), eating disorders, and post-traumatic stress disorder (PTSD).
Indeed, there are legitimate reasons to seek in-person therapy over its online counterpart, including privacy and access to a space away from home or work. So be sure to go with what's most important for your specific needs and concerns.
Just like finding the right in-person therapist, locating the most effective online therapy may take some trial and error. So, don't give up hope if you give it a shot and don't find the perfect match on your first try.
And if you're worried that not being in the same room with a therapist will preclude you from feeling soothed by their presence, consider this study, which found that eye contact over a videoconferencing platform can elicit the same level of positive emotions as in-person eye contact.
» Get the support you need with the best online cognitive behavioral therapy services.