It might not always be easy or convenient to make the right snack choices as a diabetic. Some meal delivery services offer healthy, diabetes-friendly snacks for those who don't have the time to make them. Sunbasket and Nutrisystem offer delicious snacks like grab-and-go bars, smoothies, soups, and sandwiches so that you have the right foods available when you get hungry.
Until then, here are 10 sugar-free snack ideas for diabetics that you can make at home.
1. Boiled Eggs
Eggs are very low in carbs, so they have a low glycemic index score. One large hard-boiled egg has only 0.6 grams of carbs. This means that not much sugar is released into the blood when you consume eggs.
Eggs are a great source of protein—about 6 grams per egg—and have the highest anabolic effect. This means eggs can provide useful proteins that make up your muscles, tissues, etc. Proteins also help regulate your blood sugar levels. A 2018 study found that eggs could actually improve fasting blood sugar levels in Type 2 diabetics if taken regularly (1).
Instead of donuts, cookies, or pastries, go for boiled eggs when you are hungry.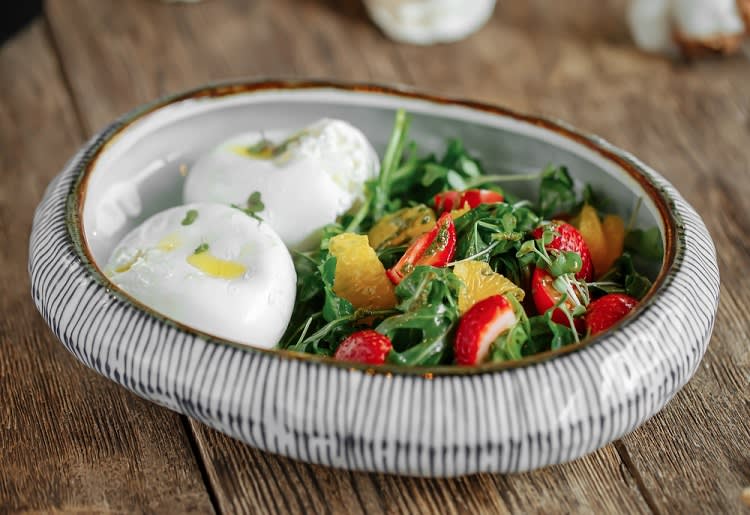 2. Yogurt With Berries
Yogurts are low in carbs and high in protein. One container of yogurt has about 8 grams of net carbs. It is also rich in calcium, potassium, and vitamin D. Vitamin D helps improve insulin sensitivity and helps enhance the function of beta cells, which produce insulin.
The probiotics in yogurt can help reduce inflammation and improve blood sugar control. This is really important because diabetics tend to have high levels of inflammation in the body.
Yogurt can significantly reduce fasting blood glucose and fasting plasma insulin levels (2). You can have it plain or with nuts, seeds, and fresh fruits—especially berries—to improve its flavor and increase its nutritional value.
According to the American Diabetes Association (ADA), berries are diabetic superfoods. They are packed with antioxidants, vitamins, minerals, and fibers. One cup of fresh blueberries has just 84 calories, and one cup of strawberries contains only 46 calories. They are a much better choice than sugary cereals.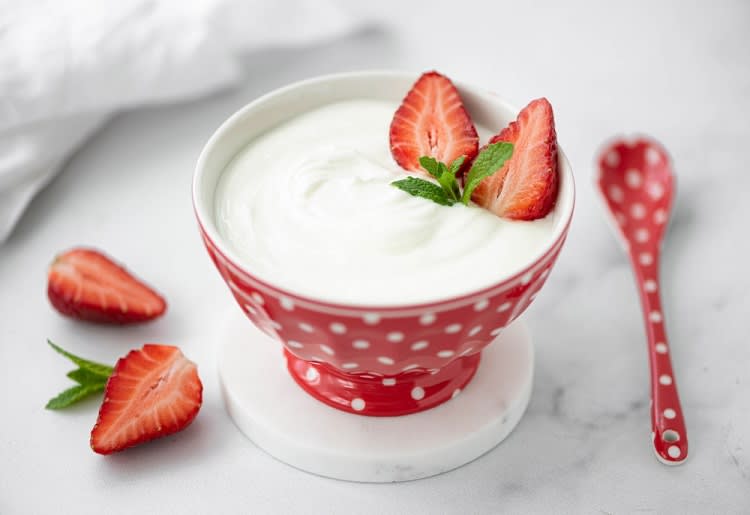 3. Handful of Nuts
People with Type 2 diabetes are 2-4 times more prone to heart diseases than those who do not have diabetes. Nuts that are very good for diabetics are almonds, walnuts, pistachios, and peanuts. They help improve lipid profile favorably and help maintain an adequate glycemic control (3).
Almonds help manage glucose levels because of their high magnesium content. Walnuts help in reducing the fasting insulin levels, while pistachios help improve fasting blood sugar levels. Peanuts are one of the lowest glycemic index nuts and have a very low impact on your blood sugar. One ounce of both almonds and walnuts contains 2 grams of net carbs, while the same quantity of peanuts has 4 grams of net carbs.
These nuts can be the perfect snack choice for diabetics and a better alternative to chips and popcorn.
4. Avocado
Avocados are low in carbs and high in fiber. There are 9 grams of carbs in 100 grams of avocado, but only 1.8 grams are digestible carbs. Therefore, they do not spike your blood sugar levels. In fact, it can reduce your fasting blood sugar and A1C levels.
Avocado is high in monounsaturated fatty acids that help improve insulin sensitivity. The healthy fat present in avocado can slow carbohydrate digestion, keeping your sugar levels in check. It also makes you feel full, which keeps your food cravings in check.
You can add avocado to smoothies or substitute cheese for avocado in your salad. It is completely up to you. Avocado spread can be a healthy substitute for butter or margarine.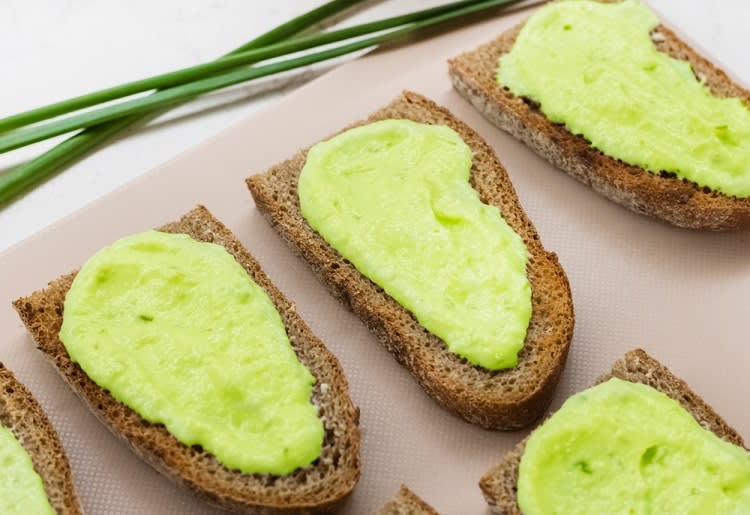 5. Edamame
Edamame is young soybeans that are harvested before they ripen or harden. Considered one of the most nutritious and convenient snacks for diabetics, one cup of edamame contains 17 grams of protein, 8 grams of fiber, and only 5 grams of net carbs. The glycemic index value of edamame is 18, which means it hardly spikes your sugar levels.
You can have it by blanching it in lightly salted water and serving it with the pods or adding it to another snack to increase the overall nutritional value.
6. Roasted Fox Nuts
Fox nuts are a great snack to munch on and help manage your blood sugar levels. Also known as Makhanas or Lotus seeds, it comes from a Euryale Fox plant, which grows in the stagnant water in Eastern Asia.
They are very low in calories. About 50 grams of dry-roasted fox nuts have no saturated fat and sodium. They are high in fiber and protein, which help manage your blood sugar levels when eaten in the right quantity.
7. Caprese Salad
This salad traditionally includes sliced fresh mozzarella cheese, plum tomatoes, and fresh basil. It is usually seasoned with salt, pepper, and olive oil. It is a great snack to curb hunger pangs. This refreshing salad contains only 73 calories per serving and is high in protein, vitamins, and essential minerals.
Tomatoes are full of antioxidants and vitamins. Apart from being high in phytonutrients, basil contains a high amount of magnesium. It is believed to be an adaptogenic herb that can help regulate and adapt your body to increased tension. Mozzarella cheese is packed with calcium, and olive oil contains one of the highest amounts of monounsaturated fatty acids.
Instead of quiche, pizza, or calzones that have high amounts of refined flour, go for this salad. You can keep your sugar levels in check.
8. Ricotta Spread on Whole-Grain Crackers
Like mozzarella, ricotta cheese is also a great snack choice for diabetics. It is high in protein, which helps keep your blood sugar in check. It is high in calcium and other essential nutrients such as vitamin A, vitamin B12, vitamin K, iodine, phosphorus, selenium, and zinc.
Ricotta has a low glycemic index. One serving of ricotta contains only 4.5 g of net carbs and keeps you feeling fuller for longer. In addition, ricotta also contains probiotics that are good for your health. Whole-grain crackers are high in fiber and can be a great accompaniment to ricotta cheese. The fat in cheese does not spike your sugar levels much.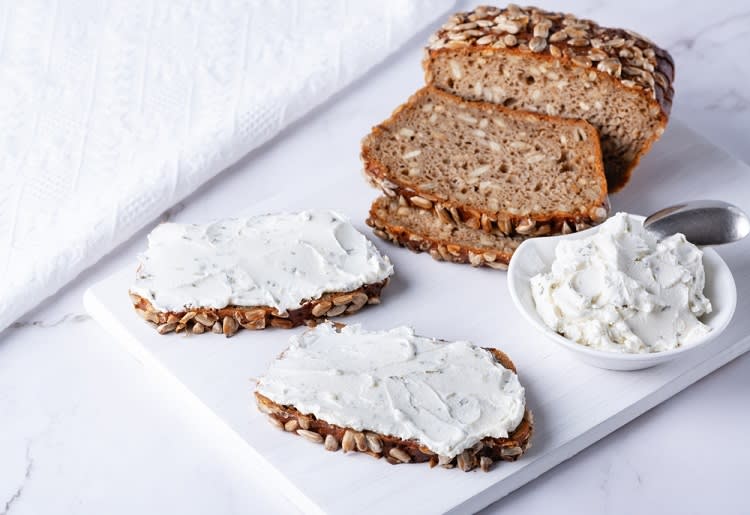 9. Apple Slices with Peanut Butter
Even though peanut butter contains a lot of calories, a sugar-free version can be a great snack choice for diabetics. Two tablespoons of natural peanut butter contain only 6 grams of carbohydrates. It has a low glycemic index and doesn't spike your blood sugar too much when consumed.
Peanut butter is high in magnesium, which helps improve insulin sensitivity, reduce oxidative stress, and prevent inflammation. Instead of having peanut and jelly sandwiches, go for peanut butter with apple slices. The latter is high in essential nutrients such as B vitamins, vitamin C, potassium, magnesium, and manganese. The polyphenols in apples are a potent antioxidant and protect the pancreatic cells from further damage.
10. Celery Sticks with Yogurt Dip
Celery is low in calories and high in magnesium, antioxidants, and fibers—a great combination for diabetics. One cup of celery sticks contains only 16 calories. They contain flavones—strong antioxidants that help lower blood sugar levels.
When served with a yogurt dip, celery sticks can be a delicious and healthy option. They can be a great alternative to nachos, french fries, and potato chips.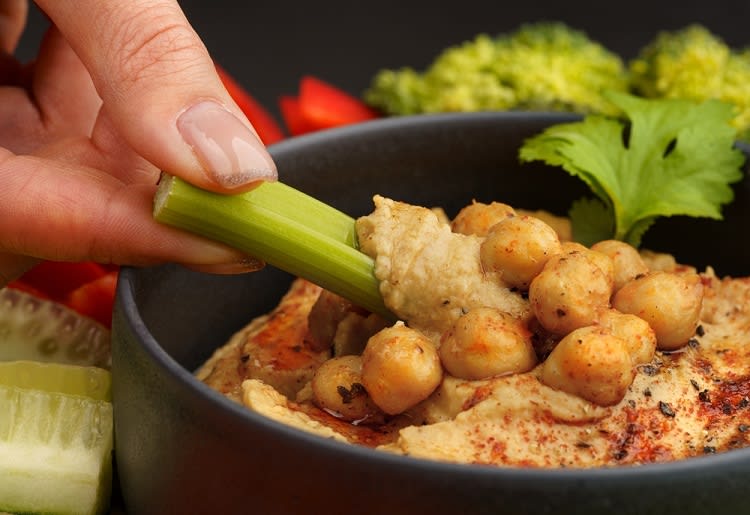 Conclusion
When choosing the right snacks for diabetics, focus on the nutrients. The foods that can help maintain a healthy blood sugar level are high in protein, healthy fats, magnesium, potassium, and fiber.
While it's important to have some sugar-free snacks on hand to subdue those cravings, it's even more vital to plan your main meals and portion sizes. Prepared meal delivery services offer healthy and easy-to-prepare recipes.
There are many diabetic meal delivery plans online, so make sure to choose the right one for you. A diabetic diet guide can help you make the right choices.
References