A VoIP system helps even very small law firms answer calls professionally and deal with out of hours calls in a supportive and streamlined manner.
Making calls from your personal cell phone doesn't give the right image for a lawyer, not to mention being inadvisable for privacy reasons. When you make a call through your VoIP service on your smartphone, it will appear to the client as though it's been made from your office, allowing you to maintain a professional appearance, wherever you are.
Take A Closer Look at Our Top 10 Best VoIP Providers for Law Firms:
1. Vonage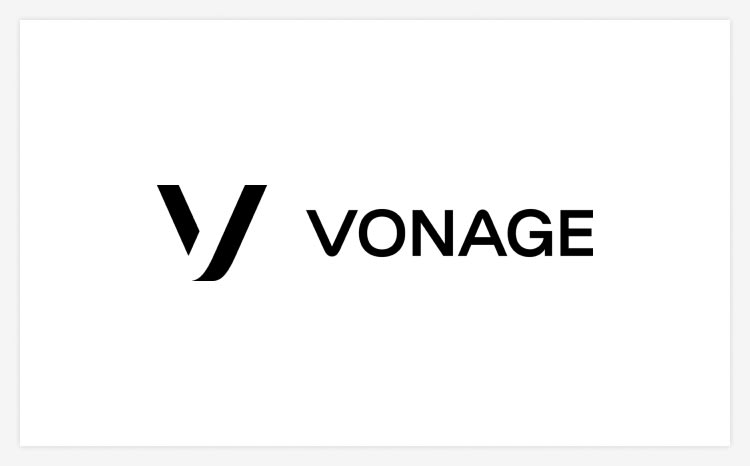 Vonage Business is one of the most popular VoIP services for businesses of every size. It has over 40 business features that include many which are valuable to law firms, such as call recording and call forwarding. Project a fully professional image at all times, thanks to the auto-attendants, virtual receptionists, and call queuing - making sure that you'll never miss a call again.
Compared to landlines, companies that switch to Vonage Business save an average of 36% on their communications costs.
Pros:
Answer calls from clients even when you're out of the office via the mobile app
Keep track of case details with call recording, tracking, and logging
Hide your private number
Plenty of integrations with CRMs and other 3rd-party apps, such as Amazon Chime, Clio, Salesforce, NetSuite, and Bullhorn
Cons:
No free trial available
Support response times can be slow
Vonage provides superior sound quality that doesn't compromise on clarity, ensuring no latency issues or dropped calls.

Get Started
2. RingCentral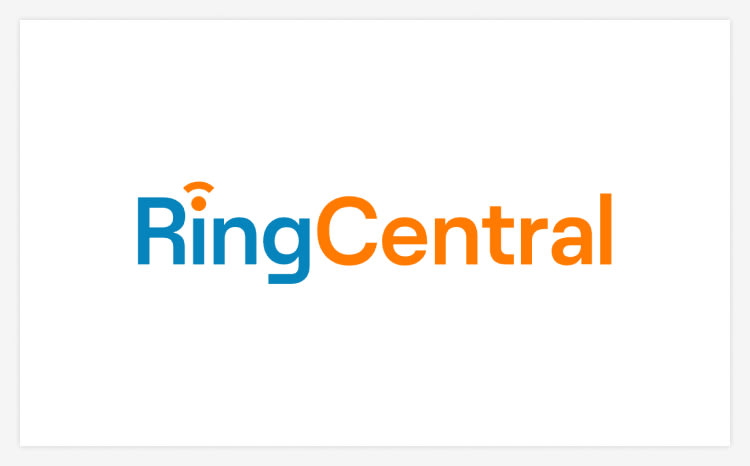 RingCentral offers many features and other advantages for law firms of every size. The quick and easy setup will be much appreciated by small law firms that don't have an extensive IT department to work on onboarding. The pricing plans cover many different business sizes and situations, and there's no contractual obligation, so you can easily scale up as your legal practice expands.
Pros:
Manage call settings easily with an intuitive dashboard, no IT department needed
Customize the VoIP service via the developer platform
Multiple 3rd-party integrations, including many CRMs
24/7 support with an option to upgrade to Extended Enterprise Support for dedicated account management
Cons:
Limited basic plan
Free trial limited to 50 minutes
Read the full RingCentral review
See how user-friendly RingCentral MVP's VoIP services are for law firms with full messaging, audio calling, and video conferencing capabilities.

Get Started
3. 8x8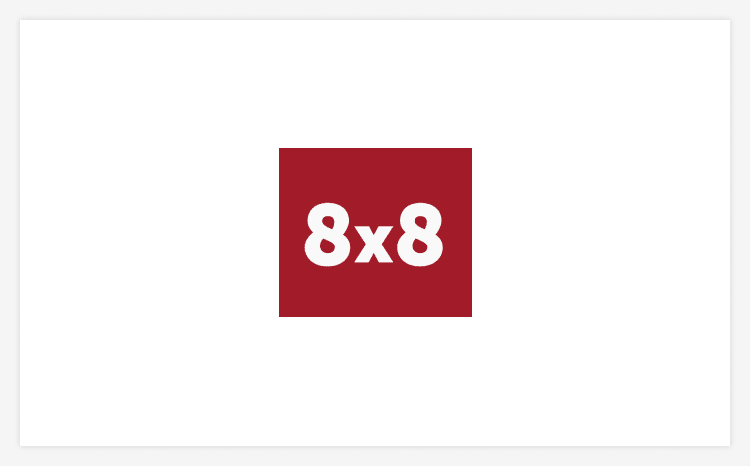 8x8 is a good, cost-effective choice for small to medium-sized law firms that need a professional VoIP option without being able to field a full IT department to maintain it. Even technologically challenged lawyers can setup and activate the system in a few minutes, and management is simple through the built-in web portal.
8x8 also provides plenty of 3rd-party integrations as part of its standard package so that law firms can connect all of their favorite business tools.
Pros:
Mobile app for Android and iOS keeps you connected with all of your clients even when you're out of the office
Integrations with plenty of 3rd-party apps, including CRM tools such as Outlook and NetSuite so you can access client details instantly
Video-conferencing and fax facilities included in premium plans
Consolidate contact details from a number of different programs
Cons:
Limited users on basic plan
Hard-to-follow knowledge base
8x8 boasts advanced security including encryption to protect client confidentiality.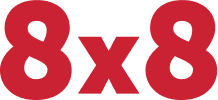 Get Started
4. Grasshopper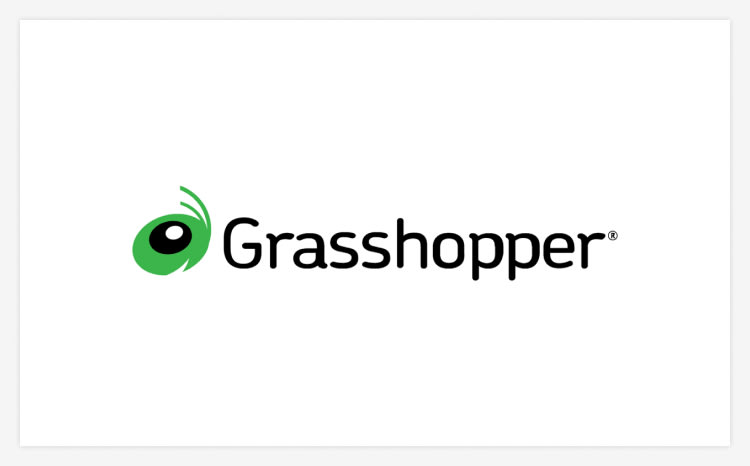 Although Grasshopper only handles inbound calls and doesn't include outbound communications, it's still a very efficient VoIP solution for small to medium law firms. For smaller law firms, Grasshopper makes it easy to present a professional image to clients and competitors alike.
Grasshopper includes all the features you need as a successful law firm, including virtual assistants, call queuing, and call forwarding to any phone, anywhere in the world. Small law firms will particularly enjoy the easy setup.
Pros:
Easy setup that doesn't require any extra hardware
Intuitive mobile app that enables you to check voicemail, faxes, and call logs from your smartphone
Custom business numbers such as toll-free, local, or vanity numbers
Name directory which invites clients to choose which employee or department to talk to
Cons:
Limited call monitoring features
Add-on fee for virtual receptionist
Read the full Grasshopper review
Get a great deal - You won't need to buy any new hardware, Grasshopper works with your existing landlines and cellphones

Get Started
5. GoToConnect (Jive)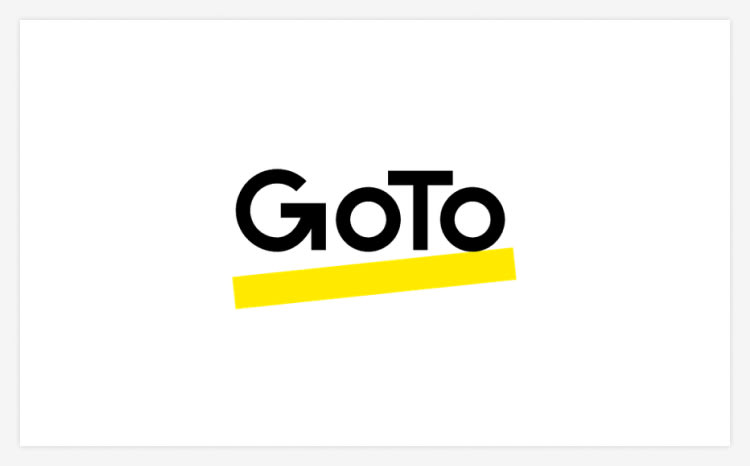 GoToConnect is particularly easy to use and intuitive to set up, making it a preferred VoIP provider for small legal practices that don't have any IT employees to deal with complicated apps or infrastructure. You don't need to buy any specific hardware, either – GoToConnect can be used with any internet phone, which saves money for smaller firms.
GoToConnect has plenty of integrations that include Office365, NetSuite, Outlook, and Google, as well as an open API for connection with homegrown apps. Even more so, its powerful mobile app includes video conferencing, split calls, and location-based call rules as well as changing your caller ID to a work profile when you call from within the app.
Pros:
Intuitive and easy-to-use dashboard that makes it simple for small law firms to maintain VoIP functionality in-house
Unlimited auto attendants so that you can set up custom rules and schedules for virtual call handling
Voicemail to email transcription so that you can check voicemail even in meetings and preserve the transcriptions for future reference
Cons:
Limited digital tax feature
Maximum 20 users on basic plan
Read the full GoToConnect (Jive) review
Need a VoIP service that can handle large call volumes? GoTo Connect is a solid choice for bigger law firms, offering features like unlimited calls to over 50 countries.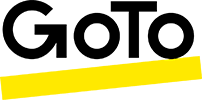 Get Started
While the list above represents the top 5 VoIP providers for law firms, here are 5 more providers that are worth an honorable mention:
6. Ooma Office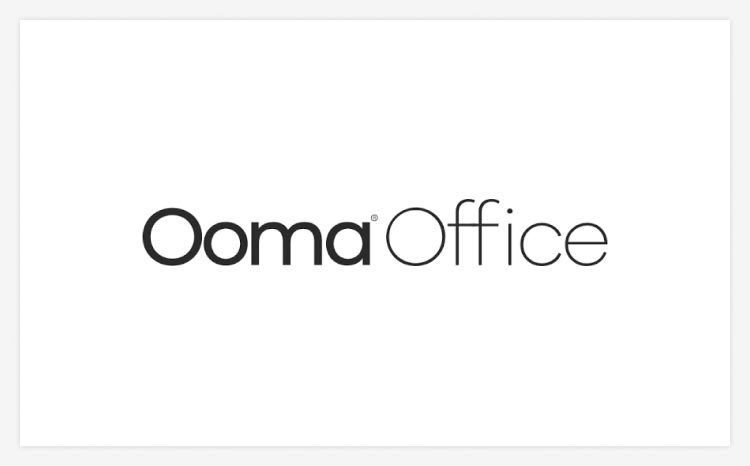 Available 24 hours a day, 7 days a week, Ooma ensures that you are always available for your customers when they call. While it's great for any size business, it is particularly useful for small law firms because of the advanced phone features at affordable pricing. Ooma also has simple step-by-step DIY set up instructions and videos, making it easy to install and operate.
Read the full Ooma Office review

Ooma Office Visit Ooma Office
7. CloudPhone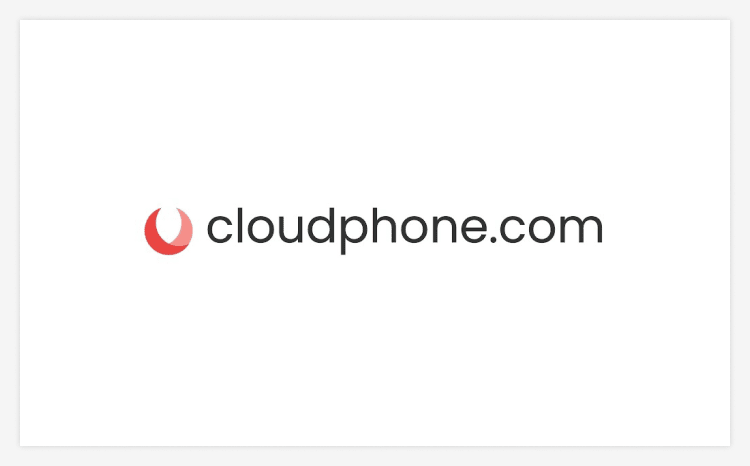 With CloudPhone's unified communications solution,small law firms can make sure they have all the necessary tools to communicate with their clients. Some of CloudPhone's best features include toll-free numbers, automatic call distribution, and call recording.
Read the full CloudPhone review

CloudPhone Visit CloudPhone
8. Alliance Phones
Alliance Phones offers fast and easy setup, unwavering reliability, third-party app integrations, and tons of tools to make your law firms run as smooth as possible. WIth this service you get caller ID management and complete control over incoming and outgoing calls.
Read the full Alliance Phones review

Alliance Phones Visit Alliance Phones
9. Nextiva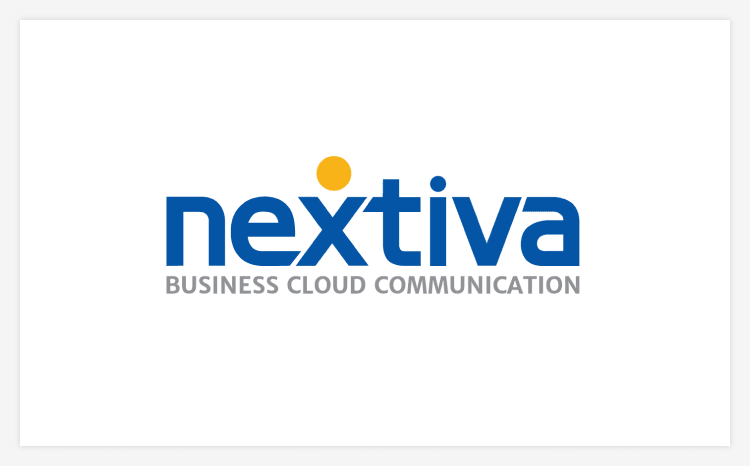 Nextiva is perfect for small to medium sized businesses and offers communications services such as Hosted PBX, Online Fax and SIP Trunking. It's known for its excellent service and has won numerous awards throughout the years.

Nextiva Visit Nextiva
10. Intermedia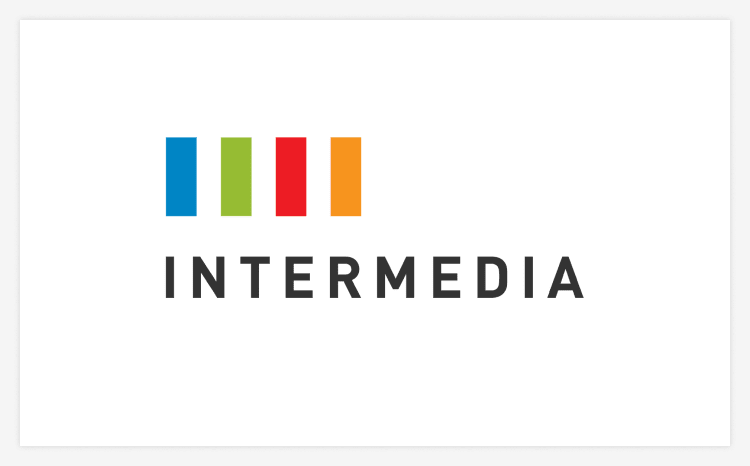 Intermedia has a strong set of communication tools to help law firms connect, collaborate, and communicate on various different levels. The cloud-based unified communications platform allows any member of the team to interact and collaborate with clients and other coworkers.
Read the full Intermedia review

Intermedia Visit Intermedia
How Does VoIP Help Law Firms Cut Costs?
Whatever the size of your law firm, you'll be happy to reduce your communications' costs with a VoIP system. Most VoIP providers are able to offer much cheaper calls per minute locally, nationally, and internationally, thanks to the lower cost of internet-based calls when compared to traditional international calls.
The video-conferencing and audio conference call features also help law firms to save on transport costs and conference facilities since there's no longer a need to bring everyone together physically or shell out for meeting space. Finally, the ability to integrate existing business tools with your VoIP service means that there's no need to buy new tools or get used to using a different system. You can start saving money on communications straight away with a VoIP solution for your law practice.
Why do law firms need to have an office phone system?
Law firms need a reliable and affordable office phone system to enable internal and external communication. The best phone system for small law office buildings is one powered by a voice over internet protocol (VoIP) because it offers mobility, convenience, consistency, flexibility, and integration with other tools and features to make communication more effective.
VoIP for lawyers will provide the same phone number for multiple desktop and mobile devices, maintaining consistency throughout the firm. Your law practice will appear professional since the calls are to an office number rather than a personal one. Moreover, there won't be any missed client calls because authorized team members can pick up the call through their own VoIP-connected devices.
What are some of the most important VoIP features for lawyers?
Audio call management
Lawyers review communications with their clients to ensure they've understood all the case details, which is crucial for representing them comprehensively in court or arbitration. VoIP for law firms will offer call recording features, enabling you to refer to the audio when needed.
There's also a call forwarding option to ensure you never miss a client's or witness's call when you're out of the office. The Call Flip feature makes it possible to switch calls from your desktop to your mobile phone if you're leaving the office in a hurry. For example, if you have to rush out to go to court suddenly.
If you'd like to read and send messages rather than listen to voicemails, VoIP offers voicemail-to-text transcription, making it easy to read the transcript or send the message as an email quickly.
Video calling and conferencing
With remote work becoming commonplace, being able to speak to clients or colleagues via video is vital for enhancing communication. It's said that we communicate more nonverbally, and so it can be better to conduct calls via video on some occasions, for example, to check how your client is holding up. Law firm VoIP provides video calling and conferencing tools for team members to collaborate on cases or to talk to new and long-term clients.
Mobile VoIP app
A mobile VoIP (mVoIP) app provides every lawyer in the firm access to its registered VoIP number, subscription plan, and features. mVoIP enables you to continue working and discussing cases with experts or your colleagues and serve clients remotely.
Software Integrations
VoIP provides software integrations, such as with customer relationship management (CRM) systems, which ensure secure access to client files even when you're out of the office. Lawyers in the firm can also update the system if they get a new client, guaranteeing easy onboarding.
Professional auto attendants
The virtual receptionist can pick up calls and route them to the correct department, thereby reducing waiting times for clients on the line.
How to choose a VoIP provider for law offices?
Here are a few factors to consider when choosing the best phone system for small law office buildings:
Research online - Conduct research on top VoIP providers, read reviews, and check their industry experience, record, and awards. Confirm their uptime statistics to be sure you'll get consistent and reliable VoIP connections.

Compare prices and plans - Figure out what your law firm needs and check the subscription plans that can help you reach your goals.

Get references - Speak to friends and other lawyers in your area to learn about their experiences with different VoIP providers and see what works for you.

Use free trial offers - Sign up for a VoIP service for the duration of their free trial subscription. Experiment with their features to determine if they can address your firm's communication requirements.

Talk to their customer care - Reaching out to customer support will help you get a feel for the VoIP company's professionalism. Poor customer service can hurt your law firm since you won't be able to get the timely assistance you want to serve your clients well.

Scalability - Your VoIP phone service should be able to grow as your law firm and team grows.
VoIP Helps Law Firms Deliver Exceptional Service to Clients
What makes a law firm stand out is the level of customer service that it delivers. This is true for every business, but lawyers in particular need to be able to listen to their clients and make them feel confident about their services.
The call recording, call tracking, and logging features offered by the best VoIP providers help legal personnel keep on top of every detail. Effective VoIP systems also improve customer service by saving you time.
Fast and efficient call transfers mean that clients don't need to wait while the right person is located to take the call, and there's also less chance of accidentally dropping an important call. By enabling your legal secretary to filter calls, a VoIP system allows you to focus on the clients that need your attention the most and divert less-pressing matters to be dealt with by other members of staff.
VoIP providers help lawyers respond accurately and confidently to every caller, even if they're out of the office because they'll have all the information about the client at their fingertips through the cloud. Your clients' confidentiality will be kept from compromise as long as your VoIP system is one of the many that includes secure, encrypted communications.
You might also like