A VoIP system helps even very small law firms answer calls professionally and deal with out of hours calls in a supportive and streamlined manner.
Law firms need flexible phone systems that allow remote collaboration, multi-channel client interaction, performance monitoring, and call routing to the right team members. So, we've reviewed and compared VoIP providers to see which ones offer the best services for law firms.
Our Best VoIP Providers for Law Firms in 2023:
Vonage - Best VoIP provider for law firms overall
RingCentral - Best for team collaboration
8x8 - Best for international calling
Grasshopper - Best for a simple phone system
GoToConnect (Jive) - Best for small teams
Ooma Office - Best for toll-free numbers
CloudPhone - Best for SMS automations
Alliance Phones - Best for call recording
Nextiva - Best well-rounded unified communications platform
Intermedia - Best for VoIP handsets
A closer look at the best VoIP providers for law firms in 2023: our quick reviews:
1. Vonage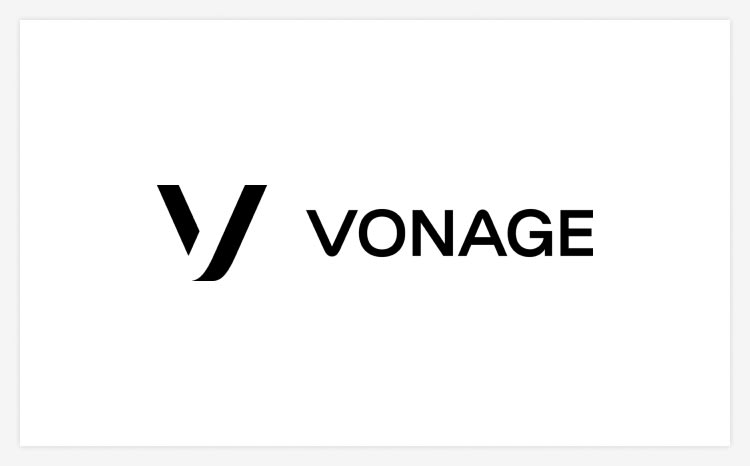 No. of users - Unlimited
Pricing - From $19.99/month per user
Best for - Companies seeking mobility
Vonage Business Communications (VBC) is a multichannel unified communications platform available on desktop and mobile. It combines VoIP, SMS, team chat, and video conferencing, offering law firm team members flexibility to collaborate and connect with clients, even when they are out of the office.
The auto attendant features assist inbound callers in reaching the appropriate person, such as a representative or paralegal, by guiding them through a preconfigured menu. Additionally, Vonage's Business Inbox add-on allows you to consolidate digital messaging channels into one inbox, facilitating easy organization and record-keeping.
Moreover, Vonage provides integrations with customer relationship management systems (CRMs) and third-party productivity-monitoring apps. These integrations help you centralize your call metrics, customize call management preferences, and handle calls efficiently from a single platform.
Why we chose Vonage: They offer a blend of communication channels that'll improve a law firm's internal collaboration and customer-facing communication. Firms can use Vonage's call queues and interactive voice response (IVR) to route inbound calls, text customers from anywhere, or set up video meetings.
Our experience: Vonage's unified communications as a service (UCaaS) platform offers all the basic features we need—including call queueing, auto attendants, texting, and video. The video meetings facilitate communication with clear sound quality and no latency or call dropping. Plus, you can share screens, draw on whiteboards, and have a team chat running alongside.
Pros
Answer calls from clients from anywhere via the mobile app
Keep track of case details with call recording, tracking, and logging
Hide your private number
Cons
No free trial
Support response times can be slow
Vonage provides superior sound quality that doesn't compromise on clarity, ensuring no latency issues or dropped calls.

Get Started
2. RingCentral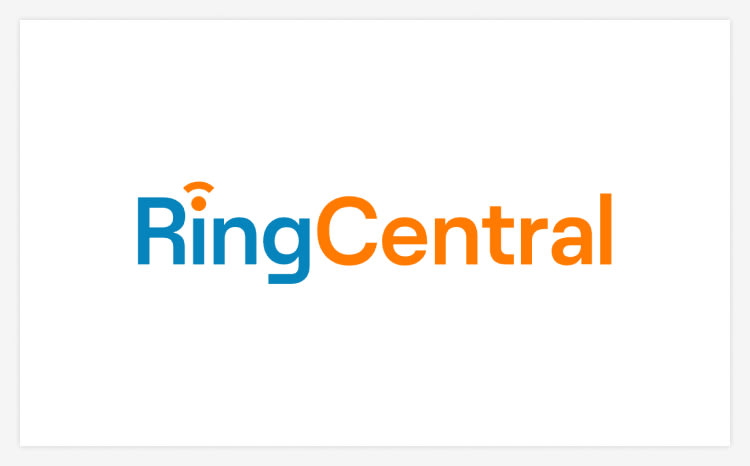 No. of users - Unlimited
Pricing - From $19.99/month per user
Best for - Wide internal communication capabilities
RingCentral MVP offers a multichannel UCaaS platform with voice, SMS, video conferencing for 200 participants, and team chat with advanced collaboration features.
Teams can create unlimited chat rooms, with built-in task assignment, file sharing, and file organization—especially useful for law firms where team members frequently utilize or send a variety of documents. The app is available on desktop, browser, and mobile, supporting remote or hybrid teams.
Each sign-up includes your choice between a toll-free or regular phone number for prospective clients to use. The platform also includes a multi-level IVR, call queues, and call recording—useful when handling and reviewing conversations with legal clients for court or depositions.
Why we chose RingCentral: RingCentral's team collaboration features allow law firms to create as many team threads as they want and manage tasks in each—perfect for firms that consist of various roles and projects, where members wear multiple hats. RingCentral video conferencing includes breakout rooms, whiteboards, and collaborative notes for easy record-keeping and minutes-taking.
Our experience: We believe RingCentral MVP is versatile because of their various chat features. Our team is able to assign and manage tasks, organize files into folders, and integrate MVP with a ton of other apps—like Asana and Salesforce. This lets you handle many daily activities within the RingCentral dashboard without needing an IT department.
Pros
Customize the VoIP service via the developer platform
Multiple third-party integrations, including many CRMs
24/7 support and dedicated account management options
Cons
Limited basic plan
Free trial limited to 50 minutes
Read the full RingCentral review
See how user-friendly RingCentral MVP's VoIP services are for law firms with full messaging, audio calling, and video conferencing capabilities.

Get Started
3. 8x8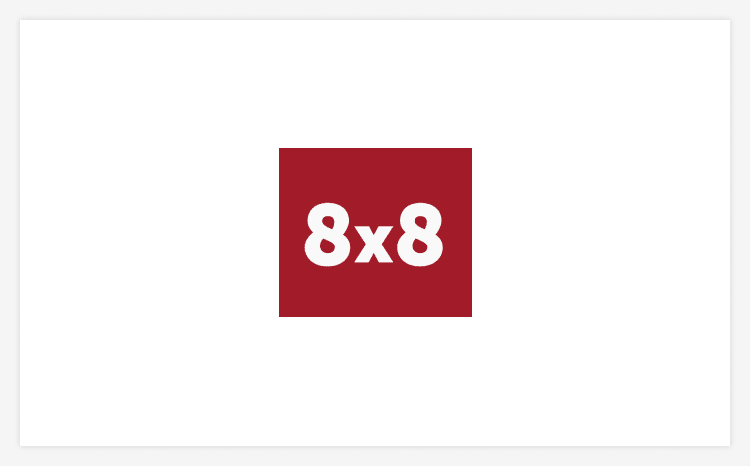 No. of users - Up to 10
Pricing - From $15/user
Best for - Encryption security
8x8 offers a full VoIP phone system with custom routing, call queues, and all core communication channels—including video meetings with a 500-participant limit. Law firm managers will appreciate 8x8 Work app's call monitoring functionality, enabling supervisors to listen in on calls, whisper private guidance, or even take over the call entirely.
Supervisor analytics let managers track call activity to gain insights into where their clients come from and when they call. Further, the conversation IQ add-on provides speech analytics that identify key takeaways from each conversation to track clients' most popular topics or organize a to-do list after client conversations.
8x8 also includes call queueing and a multi-level auto attendant for clients to reach their intended team member. This is achieved by setting up personalized rules that indicate where calls should go based on elements like customer location and query priority.
Why we chose 8x8: Their AI-support features, like speech-based virtual assistants and caller sentiment analysis, help streamline communication. Law firms who frequently interact with overseas clients should consider 8x8, because the X2 plan includes unlimited calling areas in 14 countries, and the X4 plan offers the same in 48 countries.
Our experience: We like that 8x8 Work is user-friendly across all devices, but what stands out most is the live Conversation IQ add-on that enhances every conversation. The real-time call transcription is reliable, and the response suggestions make conversations easier.
Pros
Mobile app to stay connected when you're out of the office
Integrations with plenty of third-party apps
Consolidate contact details from a number of different programs
Cons
Limited users on basic plan
Hard-to-follow knowledge base
8x8 boasts advanced security including encryption to protect client confidentiality.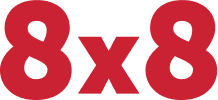 Get Started
4. Grasshopper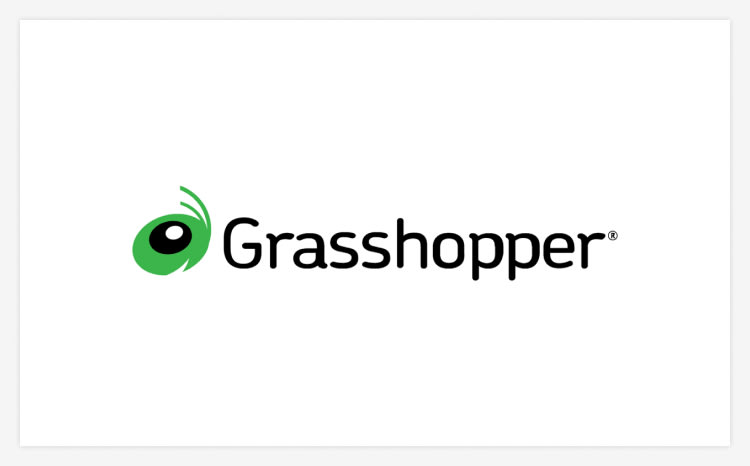 No. of users - Unlimited
Pricing - From $28/month per account
Best for - Shared numbers among multiple users
Grasshopper offers a VoIP phone system with useful call- and text-focused features. These include voicemail transcription, call logs, and automatic instant response messages to clients if the attempted agent is unavailable. The app supports essential features, like calling and texting, with no analytics, IVR, or call queues. This makes Grasshopper's desktop and mobile app a great fit for law firms that seek a simple internet-based calling solution.
Grasshopper's plans also offer shared phone numbers with many extensions and are billed by the company rather than by the user, saving money for the firm. This means if your firm has many users who only make occasional calls, you can give them an extension or have them share a number.
Why we chose Grasshopper: Their system's simplicity offers a useful alternative for those who don't need complicated features. Some smaller law firms transitioning from landline just want a phone system, and Grasshopper meets this need with a simple interface, voicemail, and texting.
Our experience: While using Grasshopper's app on mobile and desktop, it's easy to navigate for us. It's straightforward to set up voicemail, connect extensions, and link users together with simultaneous call-handling rules.
Pros
Setup doesn't require any extra hardware
Custom toll-free, local, or vanity numbers
Name directory of employees and departments for clients
Cons
Limited call monitoring features
Add-on fee for virtual receptionist
Read the full Grasshopper review
Get a great deal - You won't need to buy any new hardware, Grasshopper works with your existing landlines and cellphones

Get Started
5. GoToConnect (Jive)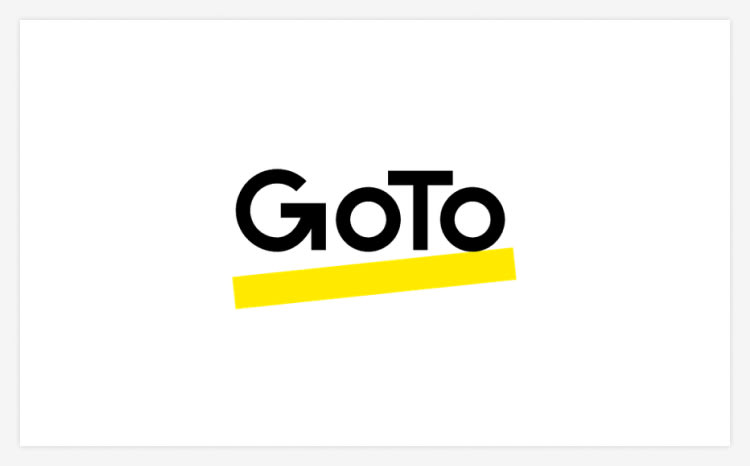 No. of users - Unlimited
Pricing - From $24/month per user
Best for - Large call volumes
GoTo Connect is a UCaaS app with VoIP, SMS, team chat, and video conferencing for up to 150 users. GoTo's Standard plan supports large law firms with unlimited auto attendants, ring groups, call queues, intelligent routing, and a remarkable 50-country unlimited calling area.
The basic plan also includes all these features, creating a queueing system that uses toll-free numbers, with each account limited to one. GoTo Connect video meetings enable you to share screens from all devices, including Android and iPhone. These meetings have co-editing and annotation tools to make client- and internal meetings more productive since all meeting attendees can contribute.
Why we chose GoTo Connect: Even GoTo Connect's basic plan provides plenty of advanced phone system features, including a ring group, auto attendant, and dial plan, while controlling the amount of each feature that can be used at once. This helps small firms create a call routing system without paying for unlimited feature access that they won't utilize.
Our experience: Our favorite part of using GoTo Connect is how intuitive it feels to set up inbound routing. The drag-and-drop call flow designer quickly connects your IVR system, users, queues, and announcements. Ring groups make it easy to sync our users the way we want, so calls reach the next-best option, like an assistant, when the dialed agent is unavailable.
Pros
Intuitive and easy-to-use dashboard
Unlimited auto attendants
Voicemail to email transcription
Cons
Limited digital tax feature
Maximum 20 users on basic plan
Read the full GoToConnect (Jive) review
Need a VoIP service that can handle large call volumes? GoTo Connect is a solid choice for bigger law firms, offering features like unlimited calls to over 50 countries.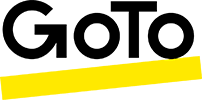 Get Started
6. Ooma Office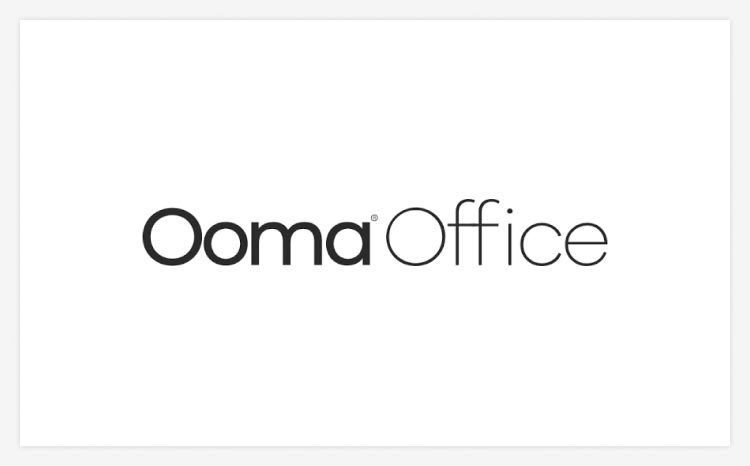 No. of users - Unlimited
Pricing - From $19.95/month per user
Best for - Advanced call management
Ooma Office offers a decent balance between advanced and basic phone-system features. Law firms will appreciate the call analytics and advanced call logs for legal record-keeping and organizing call histories if needed for any hearings or follow-up meetings.
Video meetings support internal and client-facing collaboration with screen sharing but without advanced collaboration features like whiteboards and breakout rooms. These features allow interactivity in meetings and smaller groups to split off based on case-specific details that may need discussing by only select lawyers. Internal team chat and text messaging are also options.
Firms can maximize availability by sorting agents and departments into queues with an auto attendant and simultaneous ring—which sends incoming calls to all connected devices. Call parking lets lawyers and paralegals free up high-demand staff members for important parts of a call only by delegating routine caller queries to assistants.
Why we chose Ooma: Each plan includes a free toll-free number, with 500 minutes, in addition to regular phone numbers with each user sign-up. Toll-free numbers help law firms encourage prospective clients to call to receive a quote or consultation. And since law firms can get many calls from potential clients who might not decide to work with them, toll-free minutes are a helpful marketing tool.
Our experience: It's intuitive to use across desktop and mobile devices, and the audio quality is impressive. However, the app's interface is slightly outdated, with the video-conferencing and team-chat dashboards lacking some of the advanced features.
Pros
Free toll-free number with each plan
Advanced call logs and analytics
Unlimited business phone service area includes Mexico
Cons
No video conferencing on lowest-tier plan
Lacks some collaboration features like file sharing
Read the full Ooma Office review

Ooma Office Visit Ooma Office
7. CloudPhone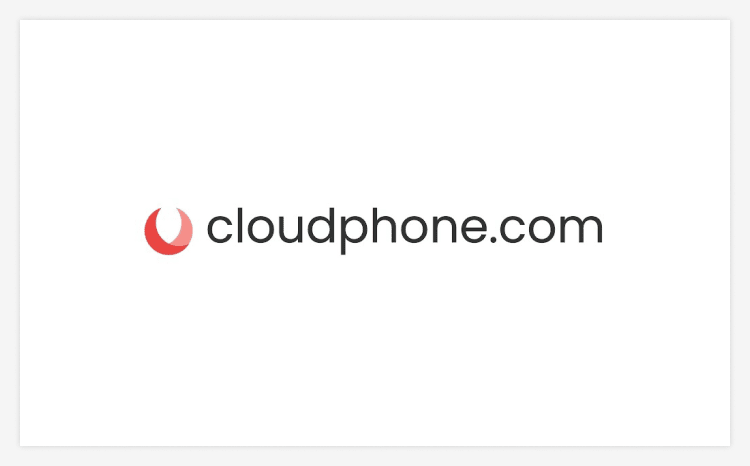 No. of users - Up to 10
Pricing - From $24/month
Best for - AI-powered routing
Cloud Phone's virtual office phone system includes two communication channels—VoIP and SMS—and features a unique pricing structure. You can send and receive unlimited calls and texts within the US and Canada on their Solo or Partner plan, but you need to upgrade to their Small Business plan for international calling and texting.
Firms can record calls, customize routing with the IVR system, create ring groups, and establish business hours so calls reach employees based on who's working when. Small law firms can benefit from SMS auto-replies and automations like SMS templates and bulk messages that send to customers based on a predefined schedule.
Why we chose Cloud Phone: Their SMS automations stand out because of the numerous features available, such as call to text, auto-responders, and text templates. Law firms can send automatic SMS replies with answers to common queries when a client texts specified keywords. Teams pay for a preset amount of phone numbers, auto attendants, and bulk texts instead of per user, which can help lower costs.
Our experience: We set up a weekly bulk text to customers, keeping them updated on the latest events and staff member availability. A law firm may likely find this valuable, using scheduled texts to update clients on lawyers' and team members' availability each week.
Pros
Automated SMS texting
Unique account-based pricing structure
Call recordings included with all plans
Cons
No video or team chat
Plans don't support more than 10 users
Read the full CloudPhone review

CloudPhone Visit CloudPhone
8. Alliance Phones
No. of users - Unlimited
Pricing - From $19.97/month per user
Best for - Custom call paths
Alliance Phones offers a hosted VoIP phone system with voice-only channels. All plans include unlimited minutes on the Alliance Phones app, which is available on desktop and mobile. This offers softphone functionality, which uses software to mimic the capabilities of a desk phone. Each plan has support for VoIP handsets, including digital and cordless VoIP phones.
Alliance plans have call controls, like automatically forwarding calls to available team members. Firms can group agents together per phone extension and route calls using the auto attendant. You can also port in numbers already in use—even pre-existing mobile and landline numbers—and purchase new toll-free or local numbers.
Why we chose Alliance Phones: Their solution is phone-only and provides the basics that law firms need, like call recording, call logs, routing rules, and auto attendants.
Our experience: We found Alliance Phones' app easy to set up. The platform's functionality is expansive for call management and includes useful tools to help boost client satisfaction, like custom auto-greetings, and handle high volumes when busy, like the blind transfer feature.
Pros
Includes key features like auto attendant
Supports toll-free numbers
Easy to set up
Cons
Lacks video, team chat, and SMS
No call queues
Read the full Alliance Phones review

Alliance Phones Visit Alliance Phones
9. Nextiva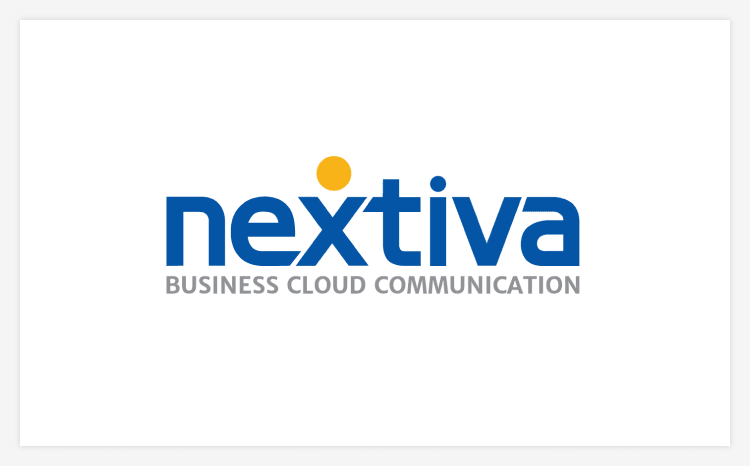 No. of users - Unlimited
Pricing - From $30.95/month per user
Best for - Easy task management
Nextiva offers a UCaaS platform to assist law firms with routing, team chat and file sharing, and video-conference collaboration for up to 250 participants. Nextiva's video meetings only last 45 minutes, but they include advanced collaboration features like whiteboards and screen sharing. Law firms can save time with NextivaONE Rooms features like file sharing and task management because it allows you to access documents and assign work from one place.
Large teams can benefit from up to 500 contacts at once with synchronized contact notes, so all employees can see any important client information like case type or lead counsel. Nextiva also lets you integrate with CRM tools, so you can update customer profiles based on any call exchanges. They also include a free toll-free number and a local number—with up to 12,500 monthly toll-free minutes—depending on the plan you choose.
Why we chose Nextiva: Nextiva is a well-rounded multichannel UCaaS platform with a variety of pricing structures to fit any law firm's budget. Each Nextiva plan also includes both a local number and a toll-free number. For large law firms with high call volumes, the extra toll-free minutes sum makes Nextiva an appealing option.
Our experience: The drag-and-drop call flow designer makes it simple to set up auto attendants and routing plans. And the built-in calendaring keeps team meetings in sync, emailing links that we can join with one click and no download or other apps needed.
Pros
Includes core communication channels
The NextivaONE app supports unlimited 1:1 and group chats
Team rooms with advanced collaborative features
Cons
Only three concurrent team rooms
No built-in call queues

Nextiva Visit Nextiva
10. Intermedia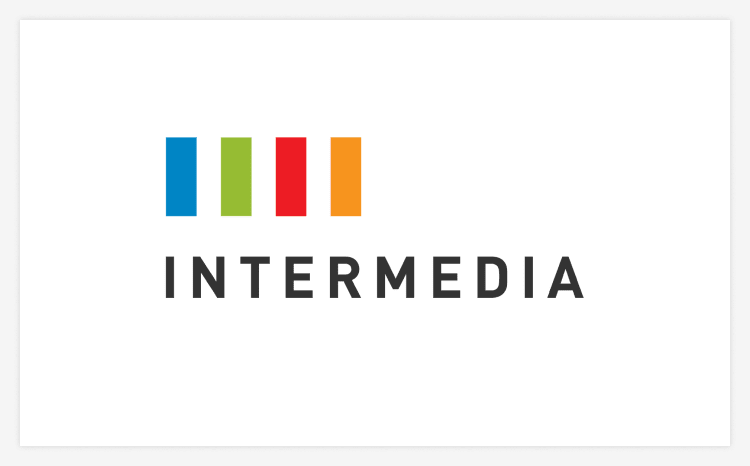 No. of users - Up to five concurrently
Pricing - From $27.99/user
Best for - Free hardware integration
Intermedia Unite provides VoIP phone functionality, SMS texting, internal team chat, and video conference meetings that support up to 200 users. Although Intermedia's plans are slightly expensive, each plan includes one free VoIP device. This makes Intermedia a good fit for law firms that plan to use handsets rather than softphone functionality for the majority of their calls.
Intermedia's app is available on desktop and mobile, with call controls like parking, which lets you put a caller on hold and resume the call from another phone. Plans offer call recording and auto attendants, enabling a custom routing system. The app's video meetings facilitate collaborative meetings with clients because of capabilities like unlimited recordings, screen sharing, and more.
Why we chose Intermedia: Intermedia offers a powerful combination of video collaboration and supervisor analytics, which many alternatives don't match. Analytics include call volume, agent performance, and channel usage, making it a valuable UCaaS platform. Intermedia also offers team messaging with file sharing for easy on-the-go access to case files.
Our experience: Intermedia offers a surprising breadth of collaboration tools. Although we wish that meetings included whiteboards as well, the AI-supported capabilities like real-time meeting transcriptions and insights are useful and save our team from having to take notes during meetings.
Pros
AI-supported video meetings
Team chat with file sharing
Free VoIP phone included with each plan
Cons
Unite Pro only has 50GB for file backups and sharing
No call queues
Read the full Intermedia review

Intermedia Visit Intermedia
How We Reviewed the Best VoIP Providers for Law Firms - Our Methodology
When evaluating VoIP phone systems to determine which ones make the best fit for a law firm, we considered the user's experience and looked for features that would prove useful in a law firm's daily activities. Specifically, we looked at the following:
Communication channels: Not just VoIP and SMS, but team chat and video conferencing
Collaboration tools: Team chat, file sharing, video conferencing with capabilities like screen sharing and whiteboards
Call distribution: Custom routing tools like IVR and auto attendant, ring groups, simultaneous call handling, and call queues
Calling options: The unlimited calling area and toll-free and local number availability
Pricing and value: The cost of each pricing tier and the number of features included
App availability: If the provider's app is accessible on desktop, browser, and mobile
Usability: This includes ease of setup, use, and collaboration
How to Choose a VoIP Provider for Law Offices
Consider the following factors when choosing the best phone system for law offices:
Conduct online research: Research the top VoIP providers, read user reviews, and check their industry experience, record, and awards. Confirm their uptime statistics to ensure you'll get consistent and reliable VoIP connections.
Compare prices and plans: Figure out what your law firm needs and compare the features included in each VoIP provider's subscription plans.
Get references: Speak to friends and other lawyers in your area to learn about their experiences with different VoIP providers and ask for recommendations.
Use free trial offers: Sign up for a VoIP service on a free trial subscription. Experiment with their features to determine if they can address your firm's communication requirements.
Talk to customer care: Reaching out to customer support will help you get a feel for the VoIP company's professionalism. Poor customer service can prevent you from communicating with clients quickly, since technical issues may be resolved slower.
Scalability: Your VoIP phone service should be able to grow as your law firm and team grows. This will allow easy expansion without disrupting work since users can be added to your VoIP plan from your end.
Why Do Law Firms Need to Have an Office Phone System?
A reliable and affordable office phone system for law firms enables internal and external communication with fellow lawyers or clients. The best phone system for small law office buildings is powered by VoIP. This offers mobility, convenience, consistency, flexibility, and integration with other tools and features that make communication more efficient.
VoIP for lawyers will provide the same phone number for multiple desktop and mobile devices, maintaining consistency with standard contact details for clients to reach your firm. Your law practice will appear more professional since the calls are to an office number rather than a personal one.
Moreover, there won't be any missed client calls because authorized team members can pick up the call through their own VoIP-connected devices. Since all team members use the same platform or number, anyone can answer the call and redirect it if necessary.
How Does VoIP Help Law Firms Cut Costs?
Most VoIP providers are able to offer much cheaper calls per minute locally, nationally, and internationally—saving up to 40% and 90% for local calls and international calls, respectively. For example, many VoIP providers offer unlimited local calls for a flat rate that averages $25 monthly.
For companies that make frequent local calls, this unlimited calling structure brings down per-minute costs tremendously. Many VoIP providers also offer low international calling costs, such as $0.03 per minute to China and the United Kingdom.
The video-conferencing and audio conference call features also help law firms save on transport costs and conference facilities since there's no longer a need to bring everyone together physically. Since 35% of Americans who can work remotely do so full-time, companies can save majorly by switching to a more flexible and scalable cloud-based phone system.
Finally, the ability to integrate existing business tools with your VoIP service means that there's no need to buy new tools or get used to using a different system.
VoIP Helps Law Firms Deliver Exceptional Service to Clients
Law firms can stand out with effective customer service. Fast and efficient call transfers mean that clients don't need to wait while the right person is located to take the call. And with call filtering, you can focus on the clients that need your attention the most and divert less-pressing matters to other members of staff.
VoIP providers help lawyers respond accurately and confidently to every caller, even if they're out of the office because they'll have all client information at their fingertips through the cloud. Your clients' confidentiality will be kept secure as long as your VoIP system is one of the many that includes encrypted communications.
You might also like