In a Nutshell
Jive Communications supplies hosted VoIP services to businesses of every size. The company prides itself on easy setup, with no on-premises equipment necessary, other than phones, which you simply plug into the internet and you're ready to go with fully functional VoIP service.
pros
No hassle setup and comprehensive onboarding
Unlimited local and long distance calling minutes
cons
Setup for non-configured phones is time consuming
GoTo Connect Visit Site
Standout Features
Jive offers over 80 VoIP features for one inclusive price. Key features include:
Unlimited auto attendants, voicemail boxes, local and long distance calling
Online portal to control and update your phone system from any device with an internet connection
Visual dial plan editor to set up your phone system
Time-based routing and custom schedules to accommodate for day/evening hours, weekends and holidays
Find Me/Follow Me function to route incoming calls to multiple phones in a specified sequence
Conference bridge which allows you to host conference calls with up to 10 attendees
Call monitoring, call recording and call reporting
Custom greetings, messages and hold music
Fax-to-Email and Voicemail-to-Email functions
All business VoIP plans offer unlimited calling minutes, toll-free and local numbers, and an online fax service.
Enterprise businesses with 100+ employees can contact Jive for a custom quote.
Jive also offers a number of handsets at discounted prices. Buying phones directly from Jive is highly recommended, as it makes the setup process much easier. The phones come already preconfigured with your account and extension information. Once you plug them into the internet, you are ready to go.
A basic business phone, such as the Yealink T40G, can be purchased from Jive for $119. Phones with increased functionality, such as the Cisco 8861 executive business phone are on sale for up to $715.
Mobility
Jive allows both the system administrator and employees who take calls to be fully mobile at all times.
Jive Mobile allows you to talk, text, chat or even video conference from your mobile device from anywhere with an internet connection. The company's Find Me/Follow Me feature allows you to set up a sequence by which calls will be automatically rerouted to whichever location you choose at certain hours, or if you fail to answer at the primary number.
In order to receive calls to your cell phone, you merely need to install the Jive Mobile Softphone app, which comes free for all Jive voice users. You can access many of your desk phone's features with Jive Mobile, including:
Extension dialing
Call hold/unhold
Blind and warm transfers
Conference calls
Split calls
Callback from history
Chat/SMS
Location-based call rules
Create new contacts
You can also change configuration and call routing rules remotely with Jive's online portal.
Scalability
Jive gives you unlimited capability to scale up should your business grow. You can easily change dial plans directly from your browser and add as many extensions as you need. Multiple locations can be linked in a cheap and efficient manner.
Plans come with hosted VoIP features designed for growing companies, such as unlimited voicemail boxes, unlimited auto attendants and unlimited local and long distance calling.
Extra handsets will have to be purchased as the number of users grows, however, the more users you have the cheaper the price of each user will be per month. There are no contracts, so changing to a plan which accommodates more users is never a problem.
Jive has an enterprise support team for large companies that require special solutions.
Ease of Setup and Management
Jive excels at getting you set up quickly, with no hassle, however there is one caveat: setup is easy provided that you buy pre-configured handsets directly from the company. Preconfigured phones can be plugged into the internet and they will immediately be functional. Even before you have your phones, you can use Jive's visual dial plan editor to set up extensions and route calls in a specified manner. Jive's support staff suggests that you hold an onboarding session with them to ensure that the setup goes smoothly and easily.
If you do not buy phones directly from Jive, configuring old phones to work in your new Jive VoIP system is more time-consuming and difficult.
Continued management and changes to the dial plan can be made easily from anywhere with Jive's online portal.
Jive Equipment
Jive is a hosted VoIP solution, meaning there's no need to have any equipment on your company's premises, other than the handsets that your staff uses. As we have mentioned previously, it is highly recommended to buy pre configured phones directly from Jive for optimal setup and ease of use.
Jive sells a number of VoIp phone models from industry leaders such as:
Cisco
Yealink
Polycom
VTech
Panasonic
No hardware is needed to enable mobile operations, which merely requires you to install an application that is free to all users.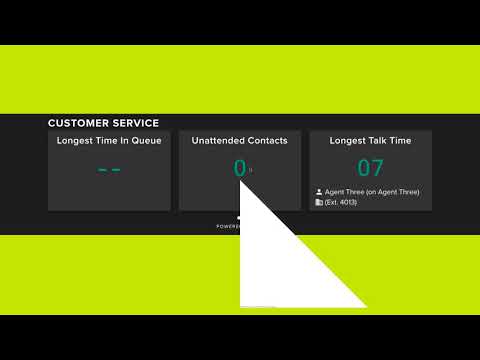 Jive Customer Service
Jive provides superior customer support, beginning with the initial setup call. The knowledgeable, US-based support staff will ensure that you understand all of Jive's features and get the most out of them for your business.
There is 24/7 phone support, as well as live chat and email options. Even prior to signing up for Jive, you can speak to a consultant who can help guide you to the correct plan. The company has specific consultant phone numbers for small business, enterprise, government and education.
Jive also features a resource center that consists of a blog, a library with articles, case studies and ebooks, detailed user manuals, and instructional videos about carrying out various functions with your phone system.
International VoIP calls
While Jive plans offer unlimited long distance calls within the United States, there are charges tacked on for international calls. However, certain qualified plans are eligible to call 52 countries free of charge.
If you are a business that makes many calls abroad, it is advisable to ask Jive for their full international price list, to check the calling costs to the countries that are most relevant to your needs.

What Jive offers is an integrated unified communications suite. In addition to providing voice communications, you get text, video and web conferencing functions.
Jive also offers premium video features and premium contact center features for an additional fee.
GoTo Connect Visit Site
A Business's Experience With VoIP
Sunni Surawski, Practice Manager Consultant for Retina Group, told Top10.com the reason the company decided to get a VoIP system was in order to save money and have better connectivity. The most important features they were looking for were ease of use, parking calls, and call transferring, Surawski said, though in the end the factor that made the company decide on Jive was the cost.
Surawski said that the features Retina Group uses on a daily basis are voicemail, line parking, and call transferring. Mainly so far the difference has been in their monthly expenses, and an uptick in efficiency is not apparent, Surawski added.
Conclusion
Jive's unlimited packages with over 80 VoIP features included are a solid option for businesses of every size. Getting set up with Jive is easy and managing the way in which your calls are routed is highly intuitive with its graphic interface.
It is highly recommended to buy pre-configured phones directly from Jive to avoid a time-consuming and complicated setup process. The company offers a variety of phones from top of the line brands at discounted prices.
Jive does not have long-term contracts, with service being paid for on a monthly basis, depending on the number of users you have. Those who plan to make a lot of international calls are advised to check Jive's international price listing.
About Jive
Jive Communications was founded in 2006 by a group of co-founders, which included CEO John Pope. Based in Orem, Utah, the company's cloud-based system integrates voice, video and other communication types for businesses. Jive employs some 600 people and serves a number of high profile clients, including Expedia. According to Forbes, Jive's estimated revenue for 2017 was $100 million.