Traditionally, when a business wanted to create a phone system including an automated answering message and routing tree, they would have to deploy a private branch exchange (PBX) system. This was usually a physical server at the business's base, with space, noise, hassle, and equipment to maintain and troubleshoot.
These days, companies don't need to even deploy a true phone system to take advantage of amazing phone connectivity or advanced features that Voice over IP (VoIP) provides. Cloud-based VoIP systems bring all the benefits of the best VoIP systems, but are hosted entirely in the cloud—on someone else's infrastructure.
So which system is best for your needs? We've tried and tested the best ones to help you find the perfect one for you.
Our Top 10 Virtual PBX (Cloud-Based) Phone Systems in 2023
A Closer Look at Our Top 10 Virtual PBX Phone Systems: Quick Reviews
1. RingCentral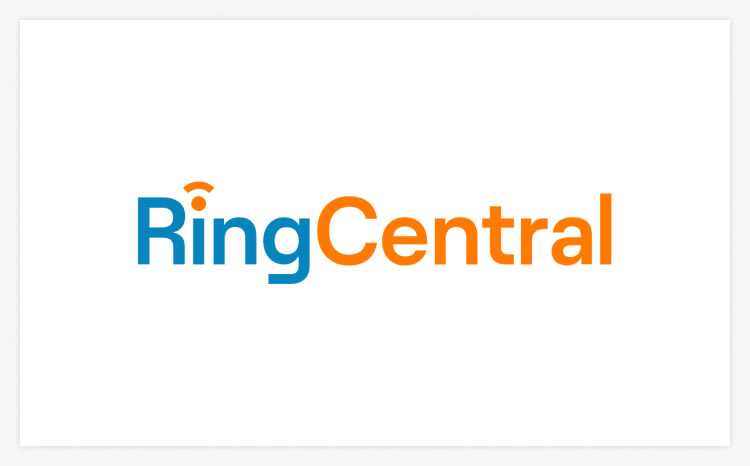 Pros
Reliable connections built on global infrastructure

End-to-end encryption on every call

Sophisticated integrations
Cons
Limited basic plan

Fee charged for fax to email
RingCentral is a large VoIP provider that works with clients across a range of types and sizes. It offers a highly flexible range of packages—from an Essentials package offering the absolute basics, to a standard package designed for growing SMBs, to Premium and Ultimate packages stacked with features. The Essentials and Standard plans include dedicated iOS and Android apps, unlimited video conferencing with screen sharing for up to 4 users, and integration with Microsoft and Google.
Why we chose RingCentral: If what you're looking for is a no-frills virtual PBX that does the job, look no furthers. RingCentral's pricing structure favors growing businesses, with different prices for businesses with 2-99 employees, 100-999 employees, and 1,000+ users. Once you're a RingCentral customer, it's really simple to switch between RingCentral's virtual cloud VoIP packages according to your immediate needs.
Read the full RingCentral review
RingCentral is an option worth considering for businesses of all shapes and sizes who need advanced VoIP solutions.

Visit Site
2. Ooma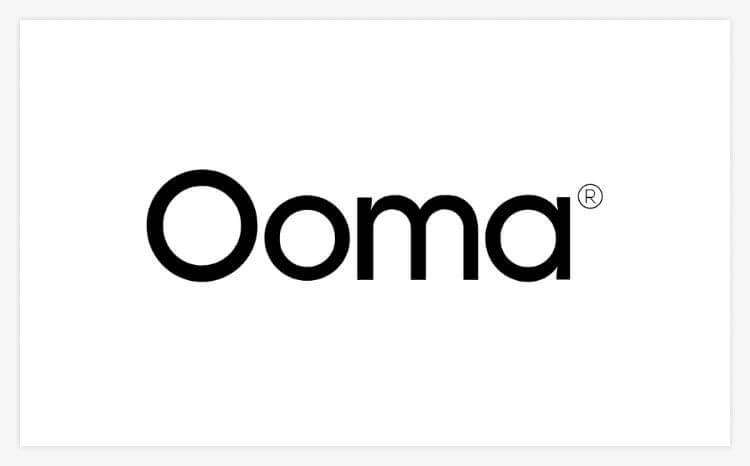 Pros
Unlimited number of users

Contract-free service

Affordable plans
Cons
Possible disconnections

Few software integrations
Ooma provides a range of VoIP services for small business and enterprise. Its Ooma Office phone system results in an average 50% saving versus using traditional telephony—and includes more than 35 features.
These include a desktop app so that users can access the tool, and make calls, from their desktop, mobile apps, SMS messaging, and a virtual receptionist which automates the routing of internal calls.
Users can also take advantage of automatic call recording; Ring groups to allow callers to easily reach specific departments within the business; and features to make the calling experience more enjoyable for users including hold and transfer music.
Why we chose Ooma Office: Ooma works wonderfully for internationally spanning businesses. There's unlimited calling in the US, Canada, Mexico, and Puerto Rico plus low international rates.
Ooma is a feature-rich VoIP system for businesses of all sizes.

Visit Site
3. Grasshopper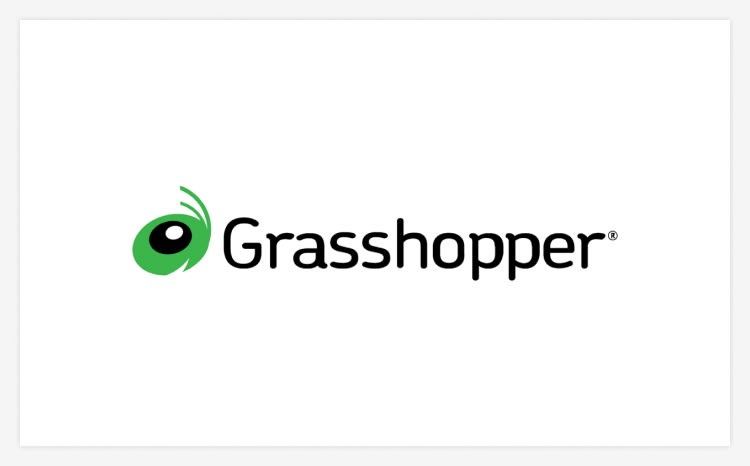 Pros
Great app interface

99.999% uptime

Easy phone forwarding system
Cons
Few integrations

$500 deposit for international calls
Grasshopper is a cloud-based VoIP provider that offers a convenient solution for separating personal and business calls. It provides various features to enhance your calling experience:
Call Blasting: By dialing inbound calls on up to 15 lines simultaneously, Grasshopper reduces waiting times for your customers, ensuring a more efficient and prompt response.
Voice Studio: With Grasshopper's collaboration with a team of skilled voice actors, you can create professional and polished greetings for your phone systems. By leveraging their talent pool, even small businesses can achieve a sophisticated and professional image.
Ruby Receptionists: Grasshopper goes the extra mile by providing a network of live US-based receptionists who are ready to handle your calls and route them through your VoIP system. As a bonus, new users can enjoy a 35% discount on this service, leaving a lasting impression on your customers.
Why we chose Grasshopper: Grasshopper caters to businesses seeking the advantages of a flexible VoIP system without the need for extensive infrastructure. Whether you're a small startup or a growing enterprise, you can easily add or remove lines as your needs change, without the hassle of physical phone line installations.
Grasshopper's mobile app lets you access work contacts easily with the sleek interface and intuitive features.

Visit Site
4. GoToConnect (Jive)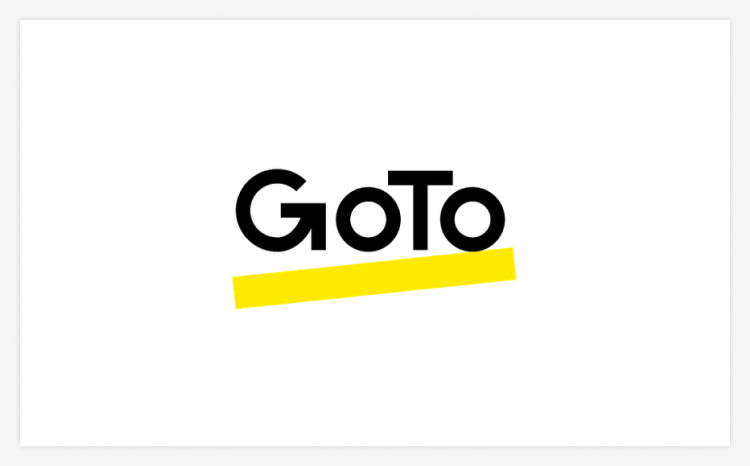 Pros
Host conference calls with up to 10 attendees

Integration with top business software

Easy to set up and migrate contacts
Cons
Pricey plans

Very limited digital fax feature
Unlike most cloud-hosted VoIP providers that offer varying prices based on different features, GoToConnect (formerly known as Jive) simplifies the process. With GoToConnect, all packages include access to over 80 features, and as your business grows, the per-user price decreases. This makes it an ideal solution for SMBs on the rise, as you can seamlessly transition to the next pricing package once you reach a certain number of users.
Key features of GoToConnect include:
Unlimited Free Calling: Enjoy unlimited free calling to the US, Canada, and 51 other countries, providing cost savings and seamless communication.
Online Portal: Control and update your phone system conveniently from any device with an internet connection through the user-friendly online portal.
Time-Based Routing and Custom Schedules: Adjust your call routing based on specific timeframes, accommodating day/evening hours, weekends, and holidays to meet your business needs effectively.
Why we chose GoToConnect: With these features and the simplified pricing structure, GoToConnect offers a streamlined and scalable solution for SMBs, ensuring cost-effective communication and efficient management of your phone system.
Read the full GoToConnect review
GoToConnect's all-inclusive package has many features that customers of other VoIP providers must pay for separately.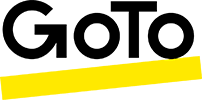 Visit Site
5. Vonage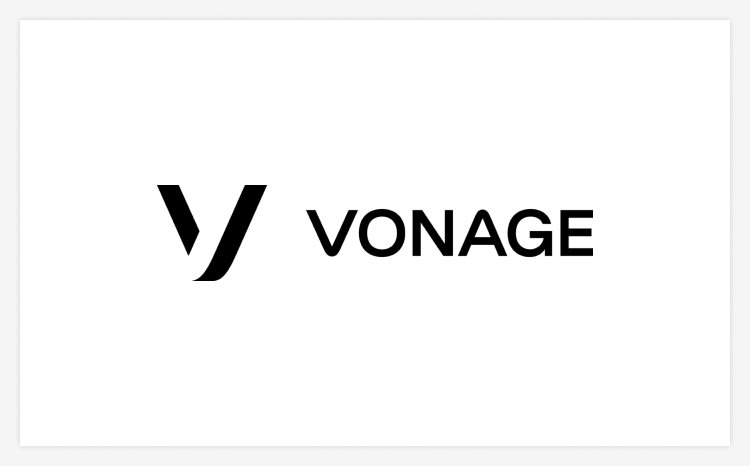 Pros
Reliable solution with 99.999% uptime

Conferencing for up to 100 people

Installation and setup included
Cons
No free version

Slow support chatbot
Vonage Business Cloud is a flexible cloud-hosted VoIP system designed to meet the needs of small and medium businesses. Each package offers a comprehensive set of more than 40 features, including a virtual receptionist, call logs, and an admin portal. Additionally, all packages come with a 14-day free trial period to ensure a risk-free experience.
For businesses looking for additional capabilities, Vonage Business Cloud provides optional features at an extra cost. These include video conferencing for up to 100 participants, call recording, and more, allowing businesses to customize their communication solutions according to their specific requirements.
One of the key benefits of Vonage Business Cloud is its unlimited calls and SMS service throughout North America, which is included in all packages. Moreover, Vonage Business Cloud offers cost-effective international calling options and a range of mobile-friendly functions to support SMBs with remote employees or expansion plans abroad. With its highly scalable infrastructure as a cloud-hosted VoIP system, Vonage can accommodate growing businesses of all sizes.
Why we chose Vonage: Vonage Business Cloud is an ideal choice for SMBs seeking a flexible and feature-rich VoIP solution, empowering them to streamline their communication, improve collaboration, and scale their operations effectively.
Vonage offers special orange-glove set up: A dedicated team who will help with on-boarding.

Visit Site
What is a cloud-based VoIP phone system?
A cloud-based voice over internet protocol (VoIP) phone system is a combination of software and hardware that enables you to make audio calls over the internet rather than via a traditional phone network. Most cloud phone solutions are hosted in large, highly secure data centers, which makes them reliable and secure.
Cloud-based VoIP solutions can be used with a range of different devices. Some can be used with traditional phones (with some sort of adapter) or specialized desk phone hardware, while others are limited to computers and mobile devices.
Unlike traditional business private branch exchange (PBX), cloud VoIP requires very little infrastructure at your end. You won't have to maintain your own hardware systems, which means less work for your IT team.
It's important to note that not all cloud phone systems are suitable replacements for business PBX. Some are more consumer-facing, with fewer business features.
How does a cloud-based phone system work?
In the most simple terms, cloud-based phone systems break audio data down into small packets. These data packets are transmitted via the internet before being decoded and reassembled at the receiver's end.
In a business sense, a cloud-based PBX enables you to manage internal communications and route external communications appropriately. This is usually achieved via a centralized software interface that can be managed by your company's IT team.
On a more technical level, cloud-based phone systems use a variety of internet protocols and standards to ensure voice data is transmitted effectively. Many systems also come with video calling and text messaging capabilities, and you will nearly always have access to internal communications tools.
The main thing to understand about cloud VoIP systems is that they require a strong internet connection. Without this, you will most likely experience poor-quality audio and connectivity issues.
Virtual PBX Features
The best virtual PBX systems come with a wide range of business-specific features, including numerous call and audio management tools. Feature availability varies between providers, but we've listed some of the most notable below.
Audio encryption
One of the most useful features of cloud VoIP systems is that they typically come with excellent security, including full audio encryption. This means hackers and other malicious third parties can't steal or access your data without your permission.
Call management features
Some of the most useful call management features are call recording and voicemail-to-email transcription. In most cases, you will also have access to things like call forwarding, conference calling, virtual receptionists, interactive voice response (IVR), and automatic call blocking.
A selection of local and toll-free numbers
Another useful perk of using a VoIP system is that you can choose your own local or toll-free phone number. You can even use numbers from different geographical locations to give yourself an apparently local presence in target regions.
Mobile and desktop apps
Most VoIP platforms come with native mobile and desktop apps designed to optimize the user experience. These usually provide access to most VoIP features, including audio calling and call management tools.
Video conferencing
Many modern VoIP platforms include video conferencing tools. These can be particularly useful for things like internal meetings and conference calls. Businesses also use video conferencing tools for training sessions and team briefings.
Benefits of Cloud-Hosted Phone Systems
Cloud-hosted VoIP systems have numerous benefits for businesses, such as:
You can choose your hardware
Cloud VoIP systems can typically be used with a range of different hardware devices. At their simplest, they can be used through your laptop or desktop computer. Most platforms come with mobile apps that enable you to transform your smartphone into a VoIP softphone, and many can be used with specialized desk phone devices.
Predictable costs
One of the key benefits of cloud VoIP services is that they come with a clear cost. There aren't usually any setup fees, which makes hosted VoIP systems much more affordable to get started with than traditional business PBX phone systems.
Additionally, you should only have to pay a preset monthly subscription. This enables you to budget appropriately, and ensure you're not spending too much on business communications.
Reliability
Since they run in the cloud, most business VoIP solutions are reliable. Most providers have multiple data centers with excellent redundancy, which means an outage at one center shouldn't cause issues at your end.
Extra features
Most virtual PBX systems also come with a range of extra features you wouldn't get with a traditional system. For example, you can usually choose a toll-free business number, you will have access to numerous call management tools, and you should be able to create clear access permissions. Some programs even come with advanced features such as integrations with third-party platforms.
Mobility
One of the best things about cloud-based VoIP is that it's almost always location-independent. This makes it an exceptional choice for businesses with remote employees or multiple offices.
Cons of Cloud-Based Phone Systems
Cloud-based VoIP systems have a lot going for them, but there are a few potential downsides you should be aware of.
Performance issues
If you have a strong internet connection, you shouldn't experience any performance issues with your new business VoIP system. However, you will have problems if your internet isn't up to standard. This can cause your VoIP software to lag, and even become unusable in some cases, which could have significant negative impacts on your business.
You may have to upgrade your hardware
Most VoIP systems aren't compatible with old analog hardware, which means you may have to upgrade to new desk phones if you want dedicated calling devices. This can get quite expensive, though you could always opt to use your VoIP system through existing computers or mobile devices.
Latency and jitter
VoIP phone systems send audio data via small data packets that are converted back to audio at the receiver's end. If there are issues with this process, you may experience network latency (lag) and jitteriness, or low audio quality caused by poorly decoded data packets.
Take VoIP To The Cloud!
Selecting a cloud VoIP system for your business is a great way to take advantage of 2 innovations at once: cloud computing (no infrastructure to maintain!) and VoIP (lower priced calls and many more features versus traditional PBX solutions). Check out one of our top cloud-hosted VoIP providers to see how it can help your business.