Overall, businesses need flexible and resilient systems that can adapt to different demands. To this end, the emergence of AI and natural language recognition techniques are revolutionizing the scope of IVR systems, which turn into omnichannel call center solutions.
» Want a VoIP system for your business? Check out our top picks for the best VoIP providers and services.
What to Consider Before Choosing IVR Software for Your Business
Choosing the right IVR software can be challenging, but these useful tips can help. Firstly, it's important to assess the current and future needs of your business activities. Then, you have to be sure your IVR software:
Is easy to install and configure quickly
Integrates with existing corporate resources (e.g., CRM and messaging apps)
Provides virtual numbers corresponding to the customer's region
Runs special features matching your corporate vision (e.g., only receiving calls during work hours)
Based on these criteria, here are 10 IVR software systems for dealing with large call volumes that go beyond voicemail and prerecorded navigation options.
» Check out these essential gadgets and systems that guarantee the success of your business.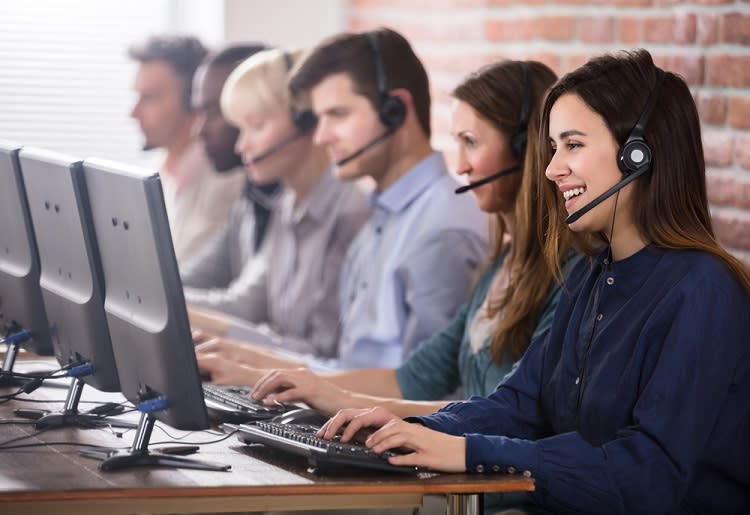 1. JustCall
Pricing: 14-day free trial, membership from $24 per user per month
JustCall enables you to create multi-level IVR branches to match your workflow and direct callers to the right person in your organization. This system offers a comprehensive analytics dashboard, automated call logging and tracking, and excellent call quality.
It integrates with more than 100 CRMs and business tools, including Zapier, Pipedrive, Slack, and Zendesk. Plus, getting started takes less than five minutes.

JustCall Visit Site
2. CloudTalk
Pricing: 14-day free trial, membership from $25 per month
CloudTalk sells itself as the top-rated virtual call center software that enables you to reach customers anytime and anywhere. This software gives your business a competitive advantage with call queuing, call recording, number porting, and toll-free numbers.
CloudTalk users also benefit from personalized greetings and music and a multi-level IVR to create several layers in your menu so that the caller is directed to the right department or agent. CloudTalk also seamlessly integrates with various third-party platforms such as Salesforce, Zendesk, and Pipedrive and provides analytics.
3. Vonage
Pricing: From $14.99 per month
When it comes to managing large call volumes, Vonage is simple and effective. It allows you to add a simple IVR script to your existing applications, giving your agents time to handle more important calls.
Vonage automatically adapts to customers' needs based on your application logic. They also offer high-quality voice services, real-time data, and voice callback from SMS.

Vonage Visit Site
4. CallHippo
Pricing: From $16 per user per month
CallHippo is a multi-level IVR system that can upgrade to an intelligent IVR and even a visual IVR, augmenting the classic IVR experience with a graphical interface. This is useful as it enables users to apply filters such as call type, specific time period, and incoming or outgoing calls.
CallHippo also integrates with Zapier, Zoho, Zendesk, Slack, HubSpot, Intercom, Groove, Freshdesk, and Pipedrive. Their pricing is flexible, and support is available via different channels.
5. LiveAgent
Pricing: Limited free account, membership from $15 per agent per month
LiveAgent offers call center software that provides reliable and customizable services to customers. This includes unlimited call recording, automatic call distribution, and HD video calls.
LiveAgent uses IVR trees to gather the right information during the conversation and route the caller to the correct agent or department. This tool lets you record or upload your audio files into the tree so that you can have your own personalized responses.
» Are your employees working remotely? Your business needs a video conferencing solution.
6. MindTitan
Pricing: Quote on request
On average, customers wait two minutes for a customer support agent. MindTitan eliminates this wait time with conversational IVR, an AI-powered resolution platform that talks to your customers and solves issues without agents.
MindTitan not only automatically resolves issues, but it also prioritizes urgent cases and detects sales opportunities. It also offers seamless CRM integrations, sales opportunity detection, and call analytics.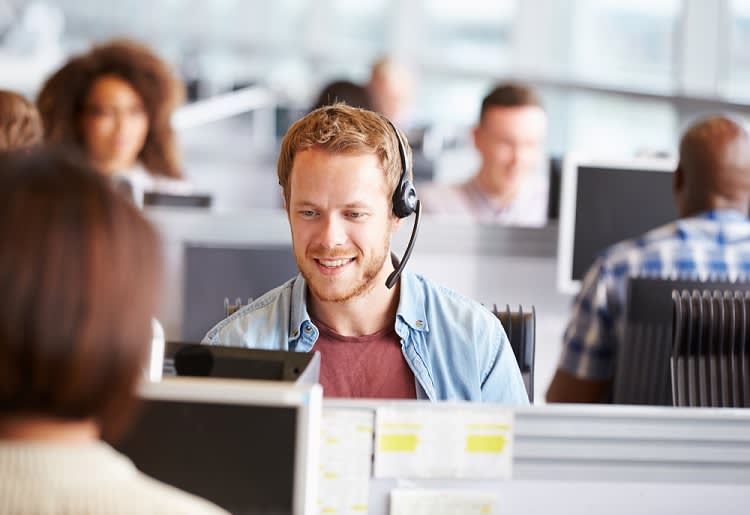 7. Plum Voice
Pricing: Free trial, quote on request
Plum Voice is a voice automation solution built on secure cloud architecture. Their voice automation uses AI to make it easier and faster to process customer input. In fact, Plum Voice boasts an 80% first call resolution rate, leading to increased customer satisfaction.
Plum Voice also promises to increase employee productivity, reduce labor costs, and help you better connect with customers. It helps you improve customer experience by automating common activities, such as making appointments and placing orders.
» Check out our top picks for the best cloud-based phone systems.
8. Replicant
Pricing: Quote on request
Replicant uses AI to solve tier-1 customer support issues over the phone using human-like conversations. It natively integrates with existing CRM and contact center software, enabling businesses to easily establish and manage an autonomous contact center powered by accurate and contextual voice AI.
Named one of four of 2022's Hot Vendors in Conversational AI, Replicant offers flexible pricing and an ROI calculator to forecast your potential savings.
9. uContact
Pricing: Quote on request
If you need to manage your voice and text interactions in the same place, uContact is the solution for you. It simplifies your agents' work and increases the productivity levels of contact centers by 300% through its drag-and-drop development tools.
Created more than 10 years ago by Integra CCS, it has clients in more than twenty-five countries and manages an estimated five hundred million annual interactions.
» Learn more about how VoIP can transform your business.
10. VoiceGuide
Pricing: Free trial, license from $18 per line
VoiceGuide markets as a self-service IVR that can be deployed effortlessly on-premises or in the cloud. It offers an easy-to-use visual application designer and flexible integration.
VoiceGuide enables personalized interactions to deliver a high-quality customer experience. VoiceGuide is built to handle large call volumes and process in-call tasks quickly and effectively.
Effective Communication = Great Customer Service
The key to good customer service is building good relationships with your prospects. To do so, you need an effective communication channel. However, large call volumes don't always allow this. That's where the abovementioned IVR software systems come in!
» Looking for a reliable VoIP platform? Check out RingCentral.