In fact, 16% of companies worldwide are 100% remote, and 84% of managers state that having teams of remote workers will become the new norm.
Thankfully, the rise of remote work also led to a rise in technologies to make working from home easier than ever, including a plethora of video conferencing software based on VoIP technology.
With so many options, it can be difficult to choose the right solution for your company. Below, we've found the best video conferencing services available for working remotely in 2023.
The Best VoIP Companies & Providers for Remote Work in 2023:
RingCentral: Best A to Z Video Conferencing Software
Vonage: Best For Collaborative Meetings
Nextiva: Best for Growing Teams
Zoom: Best Overall Video Conferencing for Remote Work
Webex from Cisco: Best Filters and Video Enhancements
Skype: Best Free Video Conferencing Software
Ooma: Best for SMB Conferencing Needs
Google Meet: Best Free Video Conferencing for Remote Work
8x8: Best for Enterprise Conferencing
Poly: Best Multi-Platform Conferencing
A Closer Look at Our Top 10 Best Video Conferencing Services
1. RingCentral
Free comprehensive plan with robust features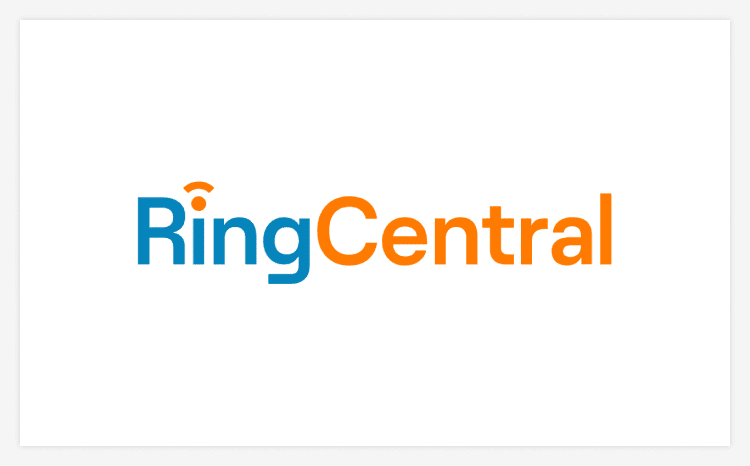 RingCentral offers high-quality VoIP video conferencing at an affordable price. It is a cloud-based software system that offers a straightforward setup, sleek and intuitive interface, and simple call switching. You can easily switch your call from your desktop to your cellphone with no downtime.
RingCentral offers in-depth analytics so you can see what departments spend the most time in meetings. You can get alerts when a connection issue occurs so an IT specialist from your team can hop in and help. Plus, there is a comprehensive free plan that includes space for up to 100 participants, 24 hours of meeting time, and HD video and voice calling.
However, RingCentral can be a bit pricey for large teams, as the monthly plan prices are per user and cost as much as $59.99. Additionally, recording options are a bit limited, as you can only record from your computer.
Best for: An all-in-one solution
Price: $19.99-$59.99/user/month
Pros:
Easy call switching

Straightforward and simple setup

Comprehensive free plan
Cons:
Pricey for large teams

Limited recording options
RingCentral MVP Visit Site
2. Vonage
Plenty of business software integrations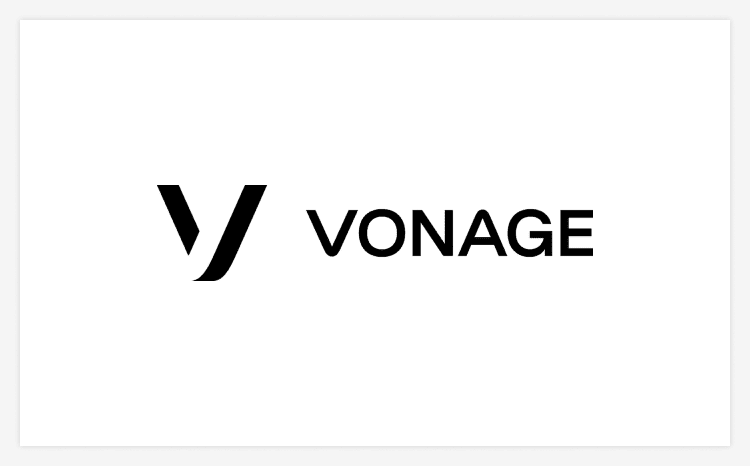 Vonage offers a variety of business productivity and call-management tools that can help your business operate in a collaborative, efficient manner. There is a call continuity tool, so in the event that your internet fails, you can have the video call rerouted to a backup number. The video conferencing software can also integrate with a variety of popular business software, including Salesforce, HubSpot, ZenDesk, Google WorkSpace, BullHorn, Zoho, and Microsoft Dynamics.
Vonage's Whiteboard tool allows you to collaborate in real-time with up to 20 participants. Plus, you can integrate your Google or Outlook calendars with Vonage, and guests can join a video call via web browser without having to download the software.
Unfortunately, you can only host up to 100 participants with Vonage, so it may not be the best option for large organizations. Additionally, the company has limited live support options.
Price: $14.99-$39.99/user/month
Pros:
Plenty of integration options

Collaborative whiteboard tool

Call continuity backup
Cons:
No more than 100 participants

Limited live support

Vonage Visit Site
3. Ooma
Dual video screen sharing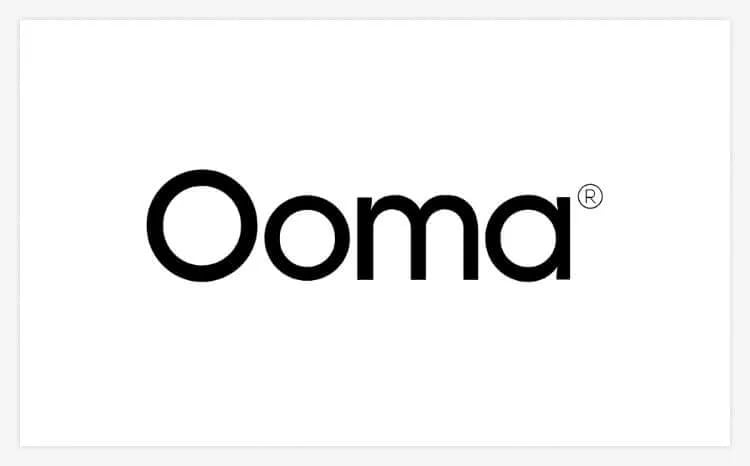 Ooma is a VoIP service that also offers a video conferencing software, known as Ooma Meetings. Ooma Meetings is available when you purchase one of the company's VoIP services, either Ooma Office Pro or Ooma Office Pro Plus. Ooma Meetings can be integrated with Google, Office 365, and Salesforce.
The Office Pro edition allows you to host a meeting with up to 50 participants, while Office Pro Plus lets you host up to 100 participants, making it a great solution for small businesses. You also don't need to sign a fixed contract with Ooma. One particularly unique feature that Ooma offers is dual screen sharing, meaning that two users can share their screens at the same time.
Unfortunately, call-quality reporting is only based on user feedback. The security features also aren't very robust, as typing in a username and password is the only authentication option.
Price: $24.95-$29.95/user/month
Pros:
No fixed contracts

Dual screen sharing

Google and Office 365 integration
Cons:
Only basic call-quality reporting

No two-factor authentication
4. Zoom
Host up to 1000 participants at once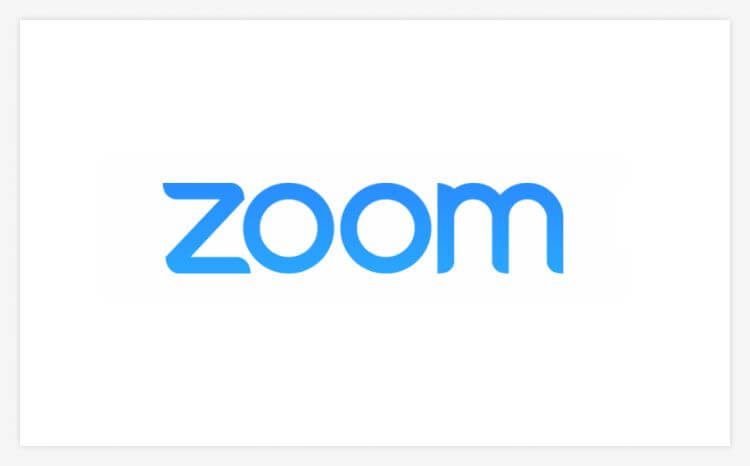 is the go-to choice for many businesses that conduct remote work. Zoom offers a reliable and stable performance, huge meeting capacity, and a plethora of features for hosts and participants. You can host a whopping 1,000 people on a Zoom video call at once without having to worry about compromising quality.
Zoom's latency rate is also very impressive, as it takes 17 milliseconds to send video/audio data and 24 milliseconds to receive video/audio data. For context, anything under 250 milliseconds is considered acceptable for video conferencing.
Zoom also offers a wide array of features, including a chat function, screen sharing, virtual backgrounds, video and audio control, and meeting and recording capabilities. You can choose between portrait and gallery views and send URL codes for meetings for easy login.
However, Zoom's growth has led to some privacy and security concerns. Additionally, the free plan is a bit lackluster.
Price: $149.90-$250/user/year
Pros:
Wide array of features

Huge meeting capacity

Great stability
Cons:
Security and privacy concerns

Lackluster free version

Zoom Phone Visit Site
5. Webex from Cisco
Real-time language translation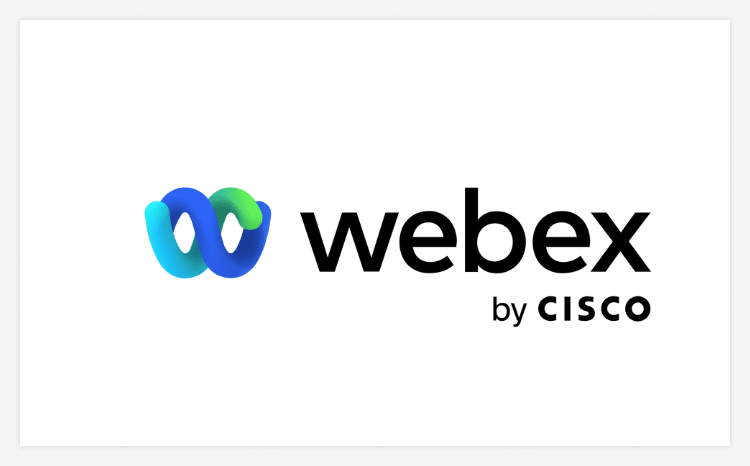 Webex by Cisco offers a number of features that allow you to make video conferencing more engaging and inclusive, such as voice enhancement and background noise reduction. Webex also has gesture-recognition features that allow you to raise your hand, clap, or give a thumbs up. The video conferencing app will then recognize and convert your hand movement into a reaction.
Webex also offers real-time translation in over 100 languages. You can also take advantage of anonymous polling and Q&As so everyone's voice can be heard. You can even integrate Snapchat filters into your video calls.
The downside to Webex is that it only offers 10GB of cloud storage, and users have complained about call quality and connection problems.
Price: $13.50-$17/user/month
Pros:
Real-time translation of 100+ languages

Snapchat filter integration

Gesture recognition features
Cons:
Limited cloud storage

Call quality/connection can be poor

Webex from Cisco Visit Site
6. Poly
Integrates with any app with a webcam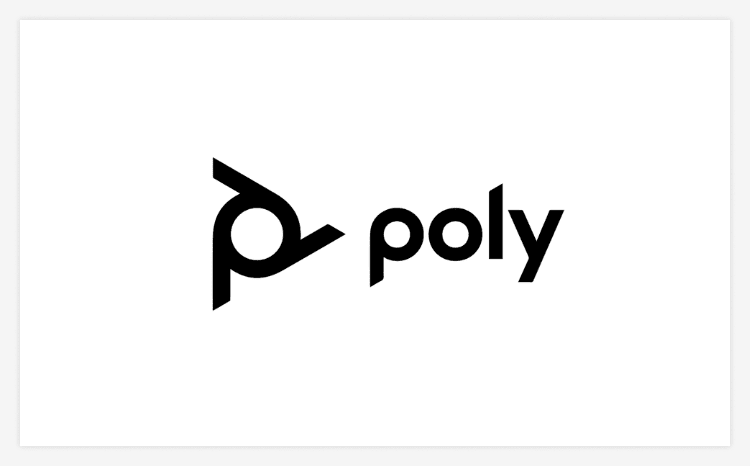 Poly (also known as Polycom) is a universal video conferencing solution, as the hardware is not bundled with a specific conferencing software. The Poly device (known as Polycom Studio) can be connected with any app that uses a webcam, so you can integrate it with Zoom, Microsoft Teams, Google Meet, Cisco Webex, and others. As long as your application can handle a webcam, you're good to go.
Polycom Studio is similar to a soundbar that you'd use for a TV. The camera in the middle comes with an ultra-wide lens with 4K resolution.
Polycom Studio comes with multiple microphones, so the person speaking can be highlighted, and it also offers background noise canceling. However, because poly is a device, keep in mind that you will still need to pay for your specific video conferencing solution.
Price: Starting at $950
Pros:
Integrates with many platforms

Crystal-clear picture

Background noise canceling
Cons:
No bundling available

Needs to be connected to PC at all times

Poly Visit Site
7. 8x8
Stream presentations on YouTube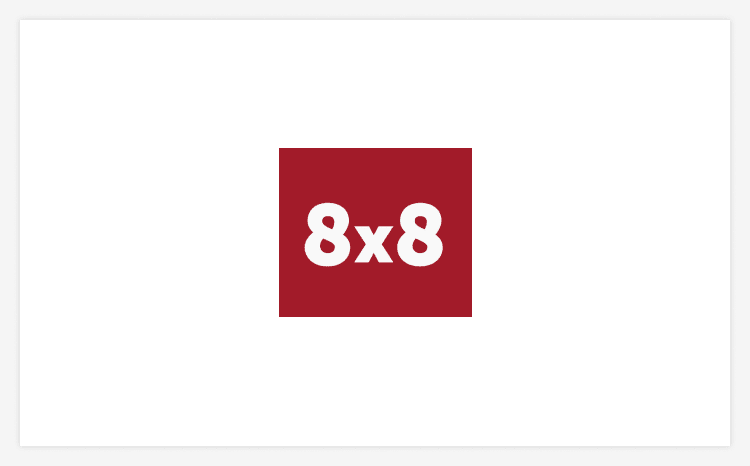 8x8 offers high-definition video conferencing for up to 500 participants on any device. You'll get calendar integrations through Chrome or Outlook, cloud recordings, and a variety of sleek virtual backgrounds. You can stream conferences over Youtube, where an unlimited number of participants can view your presentation, making this solution a great option for enterprise businesses.
You can also brand your meetings with a customized background, customized logo, or vanity URL. 8x8 supports 46 languages and its mobile app is compatible with both iOS and Android devices. Security features are well-rounded, as 8x8 offers end-to-end encryption and is even HIPAA compliant, making it a great solution for healthcare organizations.
However, technical support is a bit limited with 8x8, and some users report experiencing inconsistent call quality.
Price: $15-$44/user/month
Pros:
HIPAA compliant

Available in 46 languages

Youtube streaming for unlimited viewers
Cons:
Limited technical support

Call quality sometimes spotty

8x8 Visit Site
8. Nextiva
Free in-house or webinar training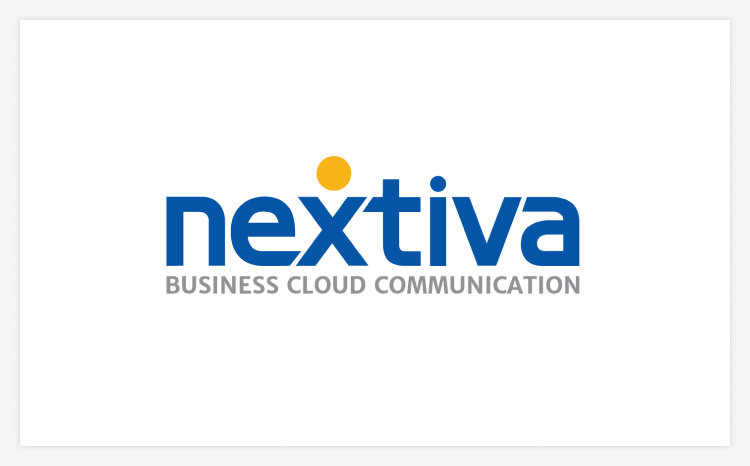 Nextiva is an all-in-one VoIP service that also offers video conferencing, collaboration tools, team chat, faxing, and more. The phone service has 99.999% uptime and 24/7 customer support. In addition to training your employees to use its technology, Nextiva also offers one-on-one training, either in person or remote, for a highly personalized experience.
Rather than relying on a messaging tool like Slack, Nextiva offers CoSpace for instant messaging, which can be integrated with the video conference app. You can have unlimited conference calls for up to 40 participants and unlimited video conferences for up to 250 participants. There are four pricing tiers available, making it a great option for growing teams that may need to upgrade.
Unfortunately, lower-tier plans don't include some key features you may need, like video recording. The interface can also be a bit tricky to get the hang of.
Price: $18.95-$57.95/user/month
Pros:
On-premise or webinar training included

Integrated CoSpace messaging app

Priced for scaling
Cons:
Lower-tier plans missing key features

Interface can be tricky

Nextiva Visit Site
9. Google Meet
Connect directly through browser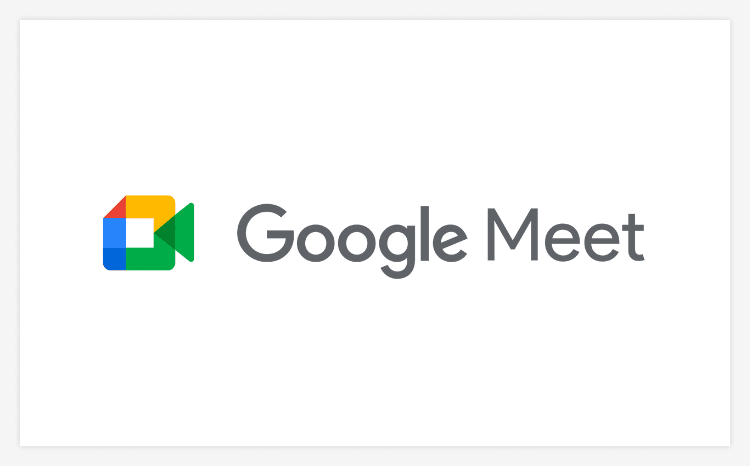 Google Meet is an excellent option for those in search of free video conferencing for remote work. Anyone with a Google account can create a Google Meet meeting, invite up to 100 participants, and meet for up to one hour at no cost. More features, such as live streaming, meeting recording, and administrative controls are available for an additional cost.
Google Meet works entirely within your browser, so you don't need to download any special apps. It also integrates easily with other Google Workspace apps, such as Google Docs, Google Sheets, Gmail, and other Google tools. If you opt for a paid version, you can automatically save your meeting recordings to your Google Drive.
Unfortunately, there is no built-in transcription feature, and you can only display 16 participants at once.
Price: Free-$7.99/user/month
Pros:
Free for anyone with a Google account

Host 1-hour meetings at no charge

Integrate with other Google apps
Cons:
No built-in transcription feature

Only view 16 participants at once
10. Skype
Free for users who download the app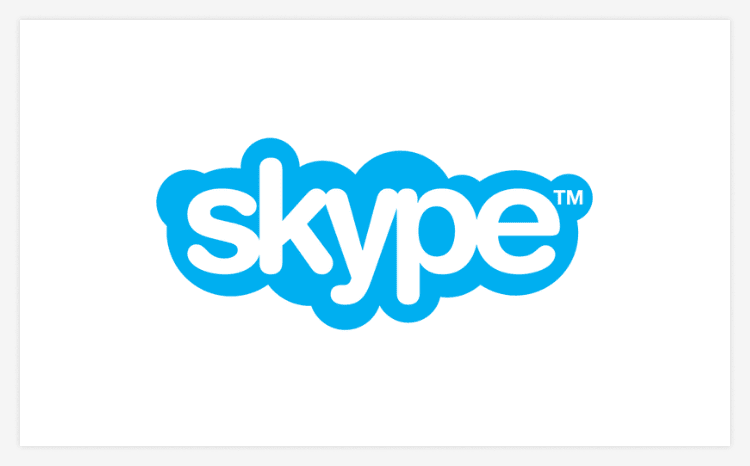 Skype is an excellent video conferencing solution for those looking to host small group chats or meetings at no cost. If both users have Skype downloaded, the call is completely free. You only need to pay if you're looking to access premium features, such as SMS texting or voicemail. With the free version, you can host a meeting with up to 50 participants at a time.
Free features available on Skype include screen sharing, file sharing, and meeting recording. Some features that come with the paid version are also worth considering. For example, the "Meet Now" feature lets you start a chat or video call with a guest who doesn't have an account, and the paid version also includes live subtitles, drawing tools, and a Q&A tool.
However, Skype picks up background noises rather easily, and sound quality is based on bandwidth.
Price: Free-$7.99/user/month
Pros:
Robust free version

Free screen and file sharing

Call recording included in all plans
Cons:
Picks up background noise

Sound quality based on bandwidth
Skype Visit Site
What Is Video Conferencing Software?
Video conferencing software enables participants to communicate via live audio and video over the internet, typically with no phone line connection needed. Through video conferencing software, participants can hold face-to-face meetings without having to be in the same location. It's one of the major developments that has enabled the rise of remote working.
While this technology began with relatively simple personal video calls for two or more people, the best video conferencing software providers now offer a suite of related services to help businesses communicate efficiently and even hold full virtual conferences. These can include call recording, virtual whiteboards, team chat apps, integrations with calendar software, and much more.
While video conferencing software is considered a relatively new solution for businesses, the software has actually been around for decades. In the 1990s, a Cornell student wrote a software program called CU-SeeMe, which became the first desktop video conferencing platform. This tech has come a long way since the 90s, and now, there are hundreds of solutions to choose from.
What Are the Common Features of Video Conferencing Software?
It's easy to become overwhelmed by all of the features offered by VoIP video conferencing services. While you may not need all of the bells and whistles, some key features you should look for include the following.
Screen sharing is vital, as it makes it easy for participants to follow along with what the presenter is explaining.

Chat features allow for more interactive communication, as participants can share texts, links, emojis, GIFs, and more.

A voice-over-internet package will make your remote communication seamless, as participants will be able to easily switch from voice to video calls with the push of a button.

Recording makes it easy for your workers to look back on prior discussions. It's also helpful for those who can't make a meeting, as they can simply view it later.

Multiple webcam capabilities allow you to see the face of the participant speaking while the other participants are muted. This will make it easier for your workers to pick up on visual cues.

Useful presentation features, such as uploading multiple file types or drawing on a virtual whiteboard, are a hallmark of the best video conferencing software.
What to Look for in a Video Conferencing System
When choosing a video conferencing system, here are a few things you want to look for.
Great user experience. Regardless of how your organization intends to use the video conferencing service, it's imperative that the system is easy to use. Ideally, it should only take one click to join a call. Screen sharing should be simple, and any additional features should be easy to navigate.

Third-party integrations. Look for a video conferencing system that enables third-party integrations with applications such as Google, Microsoft, and Salesforce. These integrations will make it easy for you to schedule and launch meetings, send important documents and presentations, add notes, and record videos.

Security and reliability. Many video conference meetings involve confidential information, and an unwanted participant can cause a huge breach of company security. Look for video conference providers that openly publish information on their security and compliance standards.

Messaging: Having other means of communication during a video call can be extremely helpful, so look for solutions that offer in-app chat so team members can easily communicate without disrupting the call.
What are the Benefits of Video Conferencing Software?
Video conferencing software offers many benefits.
Lower costs. With video conferencing software, you don't have to waste money on travel costs to collaborate with clients or co-workers. You can save the money you'd spend on travel and put it toward other business priorities.

Improve communication. Humans process visual information more accurately and quickly than audio or text. Therefore, video conference meetings can help your employees better retain information.

Connection. Video conferencing can help remote employees feel more connected to one another. You can even use video conferencing sessions to host happy hours, company events, and more.

Better productivity. Instead of going back and forth over email or text, employees can hop on a quick video call to sort things out.

Higher efficiency. Reduced commuting time can lead to a more efficient organization. In-person meetings with clients and suppliers can take up hours of your day, whereas video conferencing allows you to completely skip the commute and get down to business.

Improved sustainability. If environmental sustainability is a pillar of your organization, it's worth noting that video conferencing is a far greener solution than in-person meetings that require travel.
How Video Conferencing Is Priced
Video conferencing solutions are usually available in differently-priced packages. Typically, the higher the price, the more features you'll have access to and the more participants you can add to the call.
The pricing structure can vary greatly according to the solution. For example, some providers charge a monthly rate, while others charge annually. Additionally, many solutions charge a monthly fee per host. For example, if you opt for Zoom Pro, you'll be paying $14.99/month per host.
When selecting a pricing plan, you'll need to think about how many people at your organization will be using the video conferencing software, as different plans have different caps for the number of hosts that can be added. For example, the Zoom Business account allows you to have 10 or more host accounts, while the Zoom Enterprise account allows you to have 100 or more host accounts.
Why Video-conferencing Is Essential
For many workers, this is their first time operating as a fully distributed, work-from-home team. While working from home brings with it many benefits it can also take some getting used to.
For workers used to seeing the familiar faces of their coworkers on a daily basis, the isolation of working alone can quickly lead to decreased productivity.
There is a reason why, as more teams have shifted towards part-distributed setups, video conferencing systems have been among the first types of software to rise in adoption and popularity.
Some of the benefits of videoconferencing for remote workers include:
Camaraderie: With no water cooler to shoot the breeze around, remote working can be a fertile ground for feelings of isolation and loneliness. Research has shown that teams that are bound by a feeling of camaraderie and common spirit actually perform better and reach higher levels of productivity. While colleagues can keep in touch by email and using instant messaging services, nothing comes closer than videoconferencing to replicating the feeling of an in-person meeting than a video conference with colleagues.
More efficient: The average person speaks at between 125 and 150 words per minute. Meanwhile, the average typing speed is a miserable 38 to 40 words per minute (WPM). See the problem here? Unless you're in the small minority of users that can hammer out emails in a flash, it's likely that speaking is going to be about three times more time-effective for you than typing out text. For video conferencing users, the simple fact is that it's a much more time-efficient medium than keeping projects coordinated by a project management system, email, or any other text-based method.
Team cohesion: Video conferencing is clearly a live medium. Calling a team video conference forces all team members to be in front of their computer and webcam at a common time. For those managing teams, policing remote work and ensuring that team members actually log on remotely can be a big challenge. While there are various systems for solving this problem, such as periodically capturing user screenshots, these can feel invasive for users and erode trust. Consider using a team videoconference as a subtler means of ensuring that everybody is a productive member of the team — whether they're working out of the office or from a remote site.
Bottom Line
Choosing the right video conferencing platform can be overwhelming, but the ten options listed above are all great solutions for your business.
When choosing a video conferencing solution, it's important to start by considering your business's size and needs. Once you pinpoint what you'll be using the software for, it'll be easier to find a solution that's right for your business. Take time to research each solution's features and pricing structures to get a better picture of what you'll be paying for.
Once you find the right video conferencing software, your remote collaboration will become easier and easier.