Insurance companies are more likely to deal with upset and emotional customers, since making a claim is usually stressful for the claimants. They need a reliable phone service so that they can focus on reassuring customers without worrying about latency or downtime.
Breaking Down our Top10 Choices: Which is Best For Your Needs:
Vonage Business - Best for reliability
RingCentral - Best for scalability
8x8 - Best integration tools
Grasshopper - Best for small-to-medium sized insurance companies
GoToConnect - Best all-in-one
Intermedia - Best pricing plans
Ooma Office - Best budget-friendly option
Zoom Phone - Best for ease of use
Aircall - Best security features
Mitel - Best for business meetings
How Does VoIP Help Insurance Companies Deliver for Their Clients?
For companies that provide insurance services, VoIP phones give a number of specific benefits that help them to offer better customer support. The sound quality and reliability of VoIP calls are important when dealing with stressed or emotional customers who are making a claim. A good VoIP system will make it easier to communicate clearly with your claimants. With a VoIP service, insurance companies can easily extend 24/7 support for customers by simply setting up "rules" that direct out of hours calls to the employee on duty for that time period, without requiring them to be physically present in the office.
'Round the Clock Support
If you run a small insurance company, you might not have enough staff to man your call services around the clock, but your customers want to be able to get hold of you as soon as a disaster occurs, no matter what time it is. A VoIP service enables you to handle out of hours calls through auto-attendants, voicemail, and customized call messaging so that you won't leave any customers frustrated that their urgent call wasn't dealt with appropriately.
All Hands on Deck
VoIP also makes it easy to redirect customers to the right agent for their needs. Insurance can be complicated, and customers and potential customers often need plenty of time to ask questions of the employee who is an expert in this particular area. With VoIP, you can easily hand a customer over to the right colleague without dropping the call or clumsy button pushing.
Where (and When) You Need it Most
By connecting remote workers, a VoIP service makes it easy for employees to work from home or directly from a disaster site. The insurance agent can file forms and send in reports via the VoIP service from wherever they are at the time. If you choose a VoIP with CRM integration, it enables every agent to access the customer's details, including their payment and claim history, even if they are working from home. Most VoIP systems include secure, encrypted storage for sensitive customer details so that there's no need to worry that an agent working remotely could compromise your company's data security.
How Can Insurance Agencies Benefit From Using a VoIP Phone System?
Insurance companies can greatly benefit from using a VoIP phone system by optimizing both communications and costs.
VoIP provides the best systems for insurance agencies to connect seamlessly with clients through a stable internet connection. Instead of relying on expensive phone lines, you can seamlessly connect for low costs with clients and coworkers around the globe.
By losing the need for physical phone lines, insurance agencies can also ditch hiring according to set locations, opening up offices or paying expensive rents. VoIP can bring remote work to the next level not only with ease of set up, but also with all the integrations VoIP programs come with.
What Are Some Important VoIP Features for Insurance Agencies?
Most modern VoIP software come filled with helpful features to help insurance agencies flourish. It's important to note what aspects and applications to look for when searching for the best phone systems for insurance agencies.
Make sure that your VoIP of choice is fully equipped to handle high call volumes with features like call forwarding, call routing, call monitoring, and automatic timeframes. Automatic timeframes can regulate incoming calls and make sure that all customers get taken care of. Virtual assistants can help to direct calls to correct departments, at the hours you need.
For internal communications inside of insurance agencies, it's important to keep contact throughout the working day and during critical hours. Helpful internal capabilities can include video conferencing, file sharing, and collaborative integrations with apps like Microsoft Teams, Salesforce, HubSpot, and more.
How Can VoIP Help Insurance Agencies Cut Costs?
The best insurance VoIP phones and systems will help cut costs dramatically, from different points of view.
Firstly, operational costs can be limited with VoIP phones. Insurance companies that use VoIP no longer need an on-premise phone system, instead opting for a cloud-based solution. Landline options tend to end up being very costly, especially for extra features and making international calls.
In 2022, it was noted that over 5 billion people have access to the internet. This kind of network connection doesn't require purchase of expensive or specialist equipment. Employees can use VoIP from the comfort of a mobile device or computer, requiring nothing more than a headset.
One of the last reasons why VoIP providers can help minimize on costs is due to the built-in tech support that is provided by programs. Today's VoIP's providers often supply users with help desks and round-the-clock customer support that can solve any issues and answer any question.
Top 5 VoIP Providers for Insurance Companies
1. Vonage Business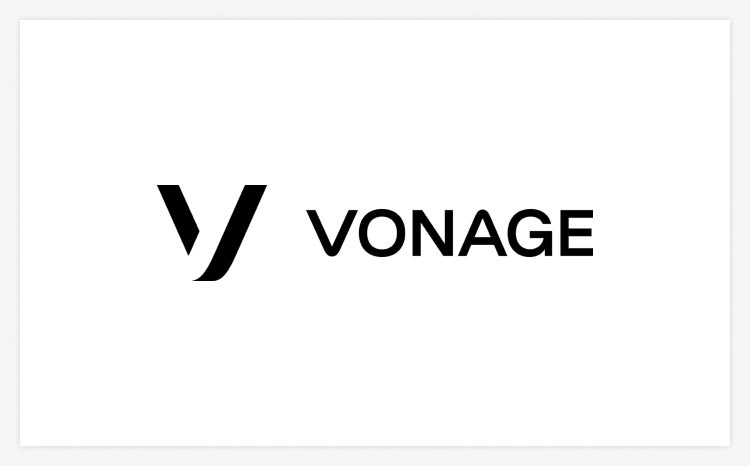 Vonage Business is the current market leader, offering over 40 business features that make it suitable for insurance agencies of every size, from small businesses to large enterprises. Vonage Business has saved companies an average of 36% off of their phone bills when compared to landlines.
Vonage Business is quick and easy to set up, especially if you use a Vonage VoIP business phone. Most VoIP phones are compatible with Vonage Business, so you don't need to go out and buy a new handset or headset to switch to this company.
Some of the main advantages of using Vonage Business include:
Easy and comprehensive mobile integration using the Vonage Business app.
40+ standard business features that include call recording, virtual receptionists, and the Vonage service portal.
Extensive 3rd-party integration with useful business apps, including Amazon Chime, Office365, Salesforce, Google Apps, Microsoft Dynamics, Clio, and more.
Competitive international call rates.
Reliably high call quality.
24/7 customer service.
Monthly contracts without long-term commitment.

Vonage Visit Vonage
2. RingCentral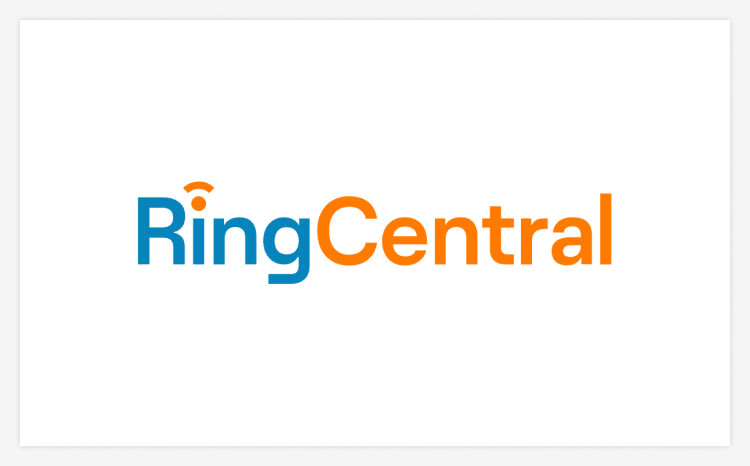 RingCentral is another outstanding VoIP provider that is highly scalable. With no contractual obligations and plenty of differently priced plans, RingCentral is a good choice for insurance agencies of any size that look forward to scaling up.
RingCentral's plans include varying levels of business features, from the standard plan, which includes plenty of 3rd-party integrations, a mobile app, and other useful features like unlimited video conferencing and multi-level auto-attendants. At the top of the pricing tiers, RingCentral extends comprehensive, extensive support for enterprises and insurance companies with multiple business locations.
Some of Ring Central's most popular features include:
An efficient mobile app integration for iOS and Android.
An intuitive dashboard and easy setup for simple onboarding.
24/7 customer service with premium Extended Enterprise Support for top-tier clients.
Rich features such as video conferencing, fax integration, call logs, and call recording that will help your business to scale effortlessly without losing customer calls.
Secure communications that are protected by encrypted networks to safeguard your customers' information and your business data.
Read the full RingCentral review
RingCentral MVP Visit RingCentral
3. 8x8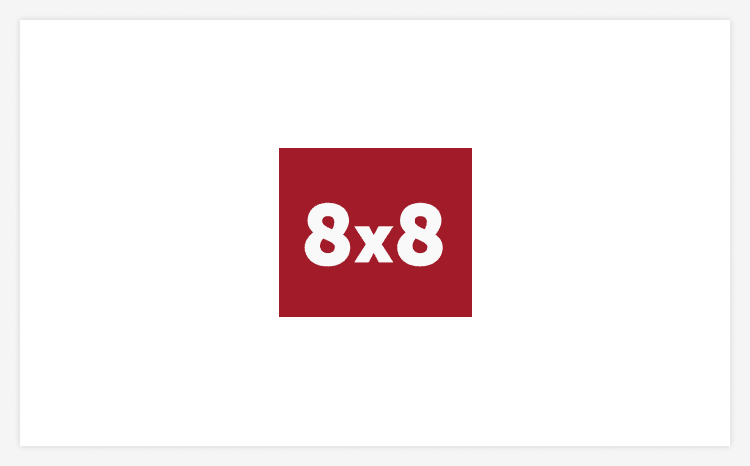 For small and medium-sized insurance agencies, 8x8 is a very cost-effective and efficient VoIP option. As a hosted VoIP service, it's ideal for smaller insurance agencies that can't maintain a large IT department, and the system is particularly easy to get up and running fast. It's also simple to manage and customize the system without IT experience, thanks to an intuitive dashboard and useful tutorials.
8x8 also offers an impressive range of features at a reasonable price. Standard features include many 3rd-party integrations and a mobile app as well as internet fax.
Here are some things that make 8x8 so popular:
It's very easy to operate, even for employees with little or no IT experience.
You can integrate 8x8 with over 30 different business tools, including Outlook, Salesforce, Netsuite, Office365, and Exchange.
Easy scalability thanks to per-user pricing.
Video conferencing, call recording, and internet fax included in the premium plan.

8x8 Visit 8x8
4. Grasshopper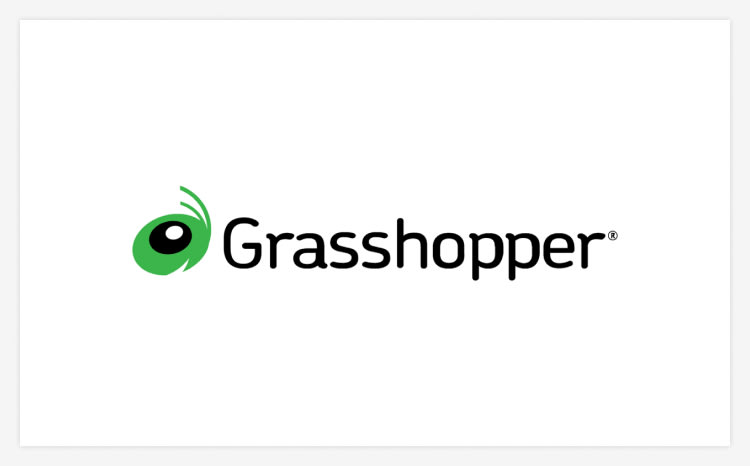 Grasshopper is ideal for small insurance agencies or sole proprietors who want to give a professional and streamlined appearance. Setup is fast and easy, and you won't have to buy any new hardware to implement Grasshopper – another plus for insurance companies that need to watch their budget. Alternatively, you can use it with your existing landlines and smartphones.
It's important to note that Grasshopper focuses on inbound call management, rather than advanced outbound calling features. So, you can manage customer claims or requests for more information through the auto-attendants, call transfers, and call queuing, but you'll want to investigate other options if you need call-center functionality.
Some of the advantages to using Grasshopper include:
Low-cost pricing plans without contract tie-ins so you can scale up easily.
No need to spend additional money on headsets or handsets.
Toll-free and vanity numbers at a low price.
Auto-attendant and out of hours call handling to deal with out of hours customer calls without running a large customer support staff.
Read the full Grasshopper review

Grasshopper Visit Grasshopper
5. GoToConnect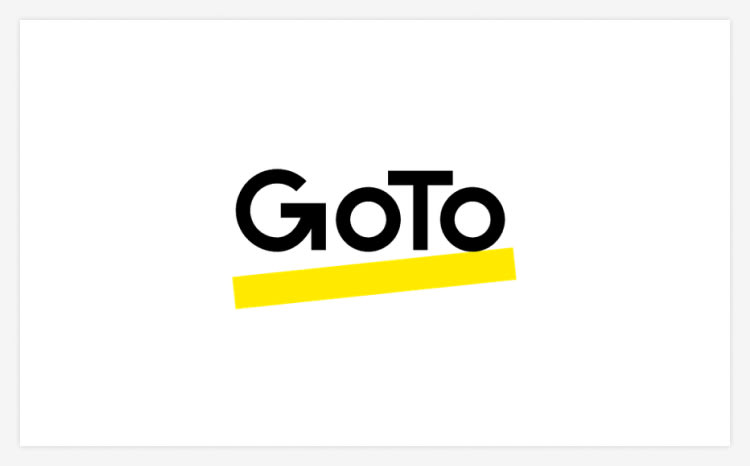 GoTo Connect (formerly Jive) is another VoIP provider that supports insurance companies of every size, but as a hosted service it's especially useful for insurance agencies without an extensive IT department. GoTo Connect is easy and intuitive to set up and doesn't require any additional equipment beyond internet phones.
GoTo Connect offers an open API along with its built-in integrations with tools such as Outlook, Salesforce, and Maestro, so you can connect it easily with your own preferred or home-grown applications.
Some of the main reasons why GoTo Connect is so popular include:
80+ features included in one price.

An easy to use online portal so that small insurance agencies can manage the system without IT experience.

Features such as fax integration, unlimited auto attendants, conference calls, and call recording.

Mobile app.

Open API so that you can integrate all your favorite business tools.

Transparent pricing plans that make it easy to scale up.
Read the full GoToConnect review

GoTo Connect Visit GoToConnect
6. Intermedia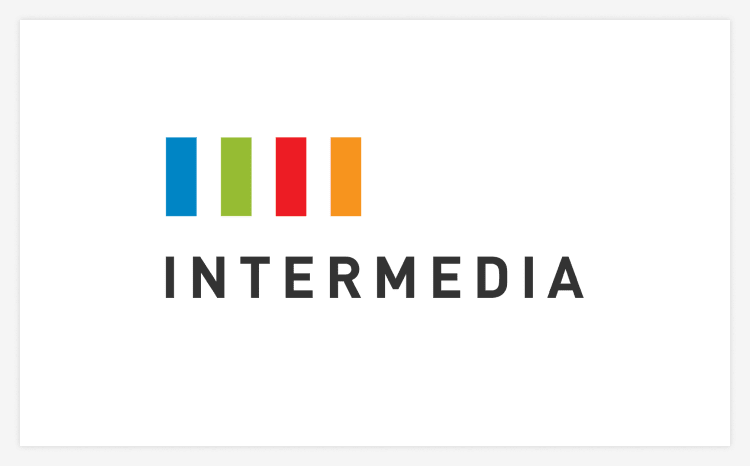 Intermedia is a capable VoIP service that offers everything growing insurance businesses could need. You get audio and video conferencing, team messaging, unlimited recordings, call analytics, and tons of integrations. Intermedia also includes desktop phone hardware for every user. Intermedia isn't cheap, but it's important to factor in that every user you pay for will receive a free piece of phone hardware.
Here are some reasons Intermedia makes for a great VoIP solution:
24/7 customer support by phone, email, and live chat.

Provides easy data export to Excel.

Includes audio conferencing for up to 200 participants, video conferencing from 100 to 200 participants (depending on the package).
Read the full Intermedia review

Intermedia Visit Intermedia
7. Ooma Office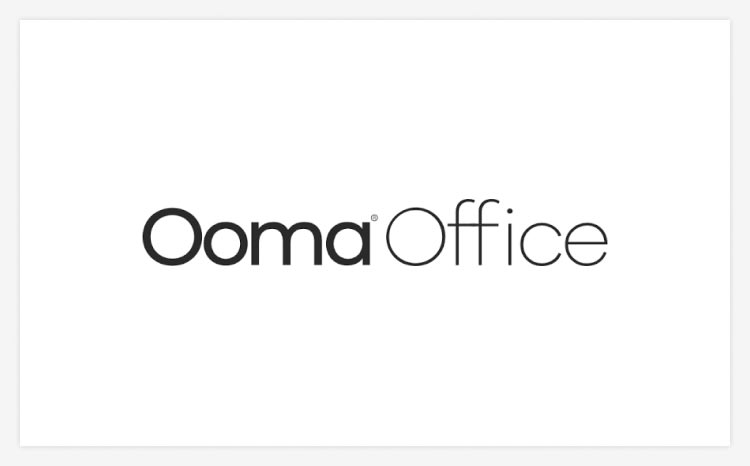 Ooma Office offers streamlined VoIP solutions, suitable for insurance companies that don't need advanced communication features. One thing that stands out is the platform's great call management tools, including call recording and voicemail transcription. One of the best features of Ooma Office is the integrated virtual receptionist to help direct incoming calls to the right department, enabling you to create custom messages, route calls, and create different language menu options.
Some of Ooma Offices's most popular features include:
Ooma Office Mobile App: You can use the VoIP system on any Android or iOS device via a small amount of data or WiFi connection.

Ooma Office is backed by a decent support center with a number of self-help resources. Plus, there's a getting started guide, with articles and tutorials detailing common actions.
Read the full Ooma Office review

Ooma Office Visit Ooma Office
7. Mitel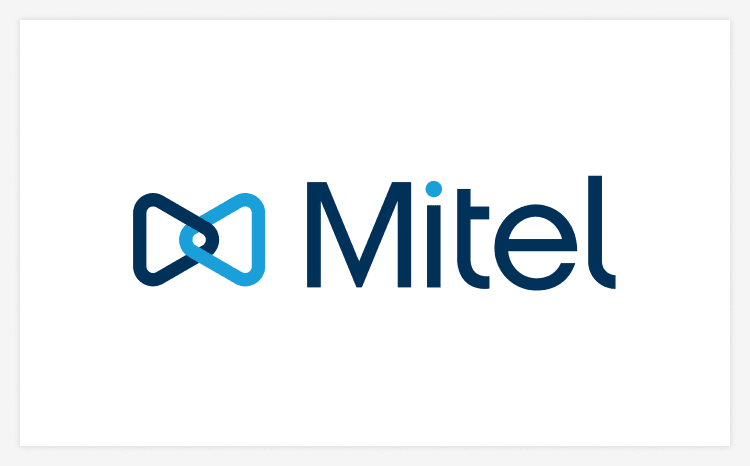 Mitel offers functional business VoIP solutions, but there's little to set it apart from the competition. It's highly scalable, and despite its high price, it's a decent option for larger insurance companies requiring a no-frills VoIP solution.
Some of the main reasons why Mitel is so popular include:
You can join or create calls with up to 100 participants, making it great for business meetings.

Access to full voicemail transcription with Premier plan or higher.

24/7 technical support throughout the United States and the rest of the world.
Read the full Mitel review


Mitel Visit Mitel
9. Zoom Phone
As one of the most recognized names in today's telecommunications industry, Zoom now also operates in the VoIP sector with Zoom Phone. This is a pretty affordable service with great modular pricing plans and a massive list of software integrations. Zoom Phone is an excellent choice for small to medium sized insurance companies as many employees may have the Zoom app already installed on their computers and mobile devices.
Here are some things that make Zoom Phone so popular:
Extensive how-to documentation with hundreds of video tutorials, live training materials, an active forum, and transparency when it comes to developing solutions using the software's API.

Zoom on mobile provides an extremely powerful VoIP app experience.

Zoom Phone can be used with existing VoIP hardware.
Read the full Zoom Phone review

Zoom Phone Visit Zoom Phone
10. Aircall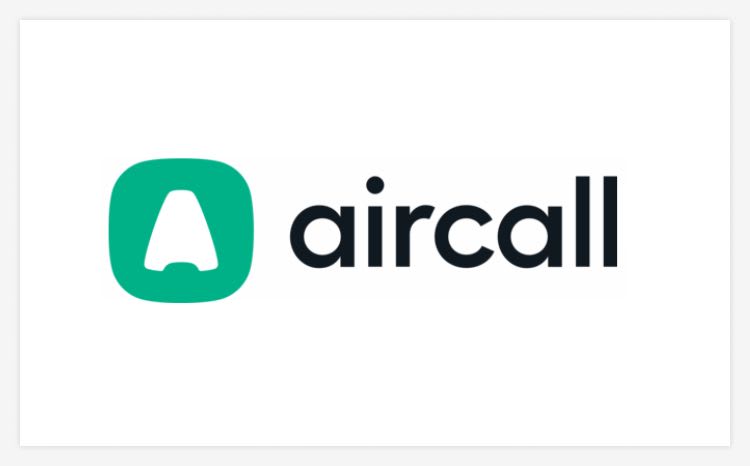 Aircall is a comprehensive VoIP platform that goes beyond standard VoIP features like call recording, with collaboration tools, international numbers, and detailed analytics. Aircall has over 100 business software integrations, making it a customizable VoIP provider for insurance companies of any size. Keep in mind that unlike other VoIP services, Aircall does not support video conferencing.
Some of the advantages of Aircall include:
The Professional plan offers access to a dedicated account manager.

Aircall provides an extensively safe system for your data with Transport Layer Security (TLS 1.2) and 256-bit AES encryption. The network is hosted by Amazon Web Services with security certifications including ISO 27001, SOC2, PCI DSS, and FedRAMP.

aircall Visit Aircall
How VoIP is Changing the Insurance Industry
With the arrival of VoIP unified communications services, insurance agencies are able to reconstruct the way that they work. Finally, insurance agents can work flexibly, taking claims and calls from wherever they are instead of being tied to the office or call center.
With greater confidence in leaving the office, agents are able to travel in person to disaster sites and inspect insurance claims without the fear of missing an important call. Thanks to the capability of submitting forms remotely through a secure VoIP connection, agents can also expedite the length of time it takes to process a claim.
You might also like
Residential VoIP Providers 2020
Best VoIP Providers for Call Center