How to Choose a Business VoIP System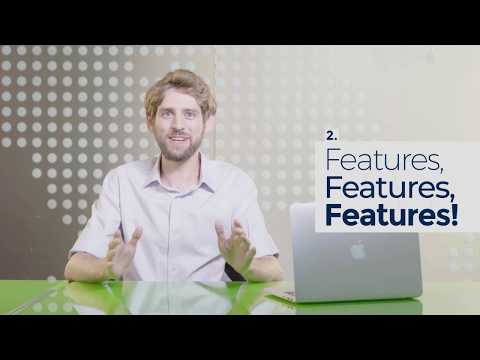 Chances are, you already use some form of VoIP or internet phone service through your business phone line. If you've ever used Skype or Facebook Messenger - or any kind of internet service to make a call-you're experiencing the power of Voice Over IP (VoIP).

VoIP systems have become the norm for businesses large and small, as they provide an easy, surefire way to make telecommunications more efficient—and affordable. For small and medium-sized businesses, these savings can make a big difference. The efficiency of a VoIP system can also ease some headaches for companies that may not have the manpower to handle complicated or less streamlined communication needs. Small businesses generally don't need some of the more sophisticated VoIP features—like video conferencing that can accommodate 100 or more participants—but the flexible pricing, ease of operations, and customer service offered by many VoIP providers can be of real assistance.

When it comes to integrating VoIP into your business, there are some factors to consider before you choose a provider. The top VoIP providers can help you lower costs, reach more customers, and even enhance your mobility and productivity.

The most important features to look out for when searching for a VoIP solution are:
Ease of operation and setup
Reliability and customer service
Features and customizability
Mobile options
Video conferencing and screen sharing
Switching to a VoIP system entails some initial costs, which are quickly offset by the savings. VoIP services can also increase the efficiency, convenience, and flexibility of your communications and help you incorporate the business tools of a larger company. Before you choose your VoIP provider, try to determine how easy it will be to adopt the system and operate it, and also if it has any specific features you need.
Take a Look at the Leading VoIP Systems for

SMBs

:
Top notch voice quality
Seamless desktop to mobile cross-over
Professional admin features
Vonage is a pioneer in the VoIP industry, and now it's making waves with its business offering as well. In addition to the standard Voice over IP, Vonage Business also supports newer protocols like Multiprotocol label switching and software-defined wide area networks for the most advanced and extensive business telephony services available today.
For small and medium-sized businesses, Vonage has developed Vonage Business Cloud
The platform is easy to set up and fully scalable so it can work for small businesses that are on their way up and medium-sized businesses who already have more extensive VoIP needs.
With every Vonage Business Cloud plan you get 99.999% uptime, additional bandwidth, mobile and desktop apps and unlimited calling and text messages.
Business Cloud plans range from the entry level mobile plan at $19.99/month, and up through the Premium and Advanced plans ($29.99 and $39.99 per month, respectively).
Going to premium is a good decision if you need video video conferencing and chat and file sharing as well as more extensive integrations and customer relations management tools, such as Salesforce, Microsoft Dynamics, and G Suite, among others. If you continue on to the Advanced plan, you can also enjoy additional features like visual voicemail, call recording, and call group to name a few.
The VoIP giant offers more than 40 features for professional calling convenience and ease, yet Vonage caters its plans to suit your business size. So, you can opt for the more basic Essentials plan that offers Amazon Chime Pro, month-to-month contracts, and dedicated mobile and desktop apps, or go for the gold with enterprise level plans that up the game with things like hunt group, auto attendant, and visual voicemail.
The cloud interface syncs the information in your business software with detailed inbound and outbound data. So, teams working with the cloud platform can enjoy screen pops for incoming and outgoing calls, click-to-dial service, call history and logging, note taking, integrated reporting, and continuity across cell phones (Apple and Android). With the state of the art Chime feature, you can host online meetings and enjoy quality VoIP calling and even video conferencing for up-to-the minute team collaboration.
Depending on your preference, Vonage Business can connect directly with your desktop, or you can choose the softphone option that connects your phone line to your computer. Use your pre-existing phones or purchase any of the most popular VoIP phones like Cisco, Polycom, and Panasonic. The choice is yours. Users can also sign up for the Enterprise SMS solution, VideoConnect and CRMConnect, which seamlessly connects with your existing CRM software.
To top it all off there are 44 standard, non-chargeable extras in a standard account, ranging from call blocking and call recording, to virtual receptionists, mobile apps and the Vonage service portal.
Vonage Visit Site
Multinational infrastructure
Unified communications software
Tons of third-party app integrations
Why would a small business go with RingCentral? First off, it's very easy to setup and should really only take a matter of minutes. RingCentral's cloud-based VoIP is easily scalable, so if you grow to more than 10 users you can upgrade from the "Essentials" plan (up to 10 users) to the "Standard" plan for just $5 more per month. Also, if your business expands to where you need large-scale video conferencing, you can get up to 100 people per meeting on the Premium plan and 200 per meeting on the Ultimate plan.
You also have the flexibility of deciding whether or not you want to use your own equipment or get phones and headsets from RingCentral. Once you're hooked up to the cloud you can manage your entire phone system from your desktop or your mobile devices no matter where you are. It's a way for small businesses to efficiently handle their telecommunications despite not having an IT department.
For businesses of all sizes, RingCentral packs a huge punch in the features department, giving small businesses everything they need to create a strong presence and covers all of the bases in terms of phone systems requirements. You'll get things like caller ID, call forwarding, and auto receptionist along with tens of useful features including:
Directory listings
Toll-free numbers
Hosted BX service
Call reports
Extensions
Call monitoring
Call screening
Shared lines
Voicemail to email
Internet fax capability
One of the best aspects of RingCentral for small businesses is the fact that it works seamlessly with more than 100 apps that you can put to work for your business. These include Gmail, Dropbox, Salesforce, Oracle Sales Cloud, Skype, and Zendesk to name just a few. RingCentral is also useful for those companies with multiple branches that need to stay connected. In fact, the software can be used across Asia, Europe, and the United States, so whether you are trying to connect team members, multiple offices, or clients from around the globe, RingCentral has got your back.
Choose from 4 pricing plans that graduate in number of users and features available. Plans range from $39 for one user up to $69.99 depending on the plan. You can also get specialized pricing plans for more than 10,000 users.
With this wealth of features and ease of use, RingCentral is a great option for small and medium-sized businesses as well.
RingCentral Visit Site
Easy-to-customize platform
Great call quality
Competitive pricing plans
8x8 Global Cloud Communications is a relatively smaller VoIP provider for businesses, but it is one of the top picks by industry experts for small or mid-sized businesses. It's got a great features suite, reliable connections, and a whole slew of third-party integrations, so you are getting a ton from the already attractive 8x8 pricing plans.
To start with, 8x8 can be used with a standard Polycom handset or through your PC (Mac or Windows) or mobile phone (iOS or Android). Once signed up, 8x8 will schedule a meeting to walk you through all of the various features and show you some of what you can do with your new 8x8 service. That is super helpful.
Setup is fast and easy. Plus, 8x8 integrates with the usual software like Sugar CRM and Salesforce. The amount of features available for both mobile and desktop systems is impressive. Some of the features we were happy to see for mobile included:
Receiving calls and making them
Voicemail
Receiving faxes
3-way calling
Call recording
Define presence
And, a lot more. And that's just what you get for mobile. The desktop functionality is even more robust with things like conference calling bridge, video calling, and team collaboration features, to name a few.
8x8 Visit Site
Benefits of Having a Business VoIP Phone System
The full benefits of having a business phone system will depend on the size and type of business you own. However, loosely speaking, many businesses benefits from:
Lower Costs—Businesses on average see a reduction in costs of between 50% and 75% after switching to VoIP. This is a combination of reduced communication expenses and logistical benefits.
Productivity—Investing in internet phone allows companies to let their employees work remotely, which can increase productivity by almost 20%.
Reliability—Because of QoS (Quality of service) protocols, common issues like jitter, latency or delay are monitored for a satisfactory standard for business practice. In a recent study, less than 0.5% of survey respondents reported being dissatisfied with VoIP call quality.
Customer Satisfaction—Unsatisfied customers would rather switch services than complain, so customer service needs to be more aware of visitors needs than ever before. Giving your customers more ways to reach your business is simple with the help of VoIP. This could be helping employees work remotely, increasing office hours, or just offering the customers a number to call when a problem arises.
Types of VoIP Systems
The biggest difference in costs is going to be dependent on the type of VoIP service you choose for your business. There are 3 main systems available:
Hosted System—Similar to a website hosting plan, this means that the vendor owns the hardware, and your business leases or buys the phones. Maintenance will be handled by the vendor, too. Companies will usually charge a subscription to use the internet business phone system.
Best for: Smaller businesses
On-Premise System—In this scenario, your business owns the hardware, which means you are responsible for any upgrades or maintenance work. This sort of setup can be prohibitive for a smaller business because of the higher initial costs of purchasing the hardware. In addition, the upkeep may require the manpower that a small company doesn't have. On the other hand, these systems can provide better options for customization and a higher level of security
Best for: Larger businesses
Managed System—With this system, the business still owns the equipment, but the vendor is in charge of set up and maintenance. This is a great "best of both worlds" option, in that it allows the customer to use their own equipment—like with the on-premise system—while still being able to enjoy the assistance provided by a hosted system.
Best for: SMBs
To help you make the best choice, and ensure you get all the features you need for the most competitive price on the market, we've done a lot of the hard work for you. Check out these comprehensive reviews to learn all about the features, pricing, and benefits of each of the best VoIP phone systems out there.