BetterHelp was among the first online therapy platforms to emerge from the wave of mental health apps developed in the early 2010s. So, it's one of the better-known names in online therapy.
Founded in 2013, BetterHelp can now connect users with nearly 30,000 licensed mental health professionals nationwide. You've likely seen their ads or heard about them (and their BetterHelp journal) through word of mouth.
But you might not be aware of the other apps and platforms promising comparable mental health care via different set services and user experiences.
Here's a look at some of the best BetterHelp alternatives for insightful online therapy.
Our Top 5 Best BetterHelp Alternatives:
Talkspace - Best for employers offering wellness programs
Cerebral - Best for adults seeking medication management services
Online-Therapy.com - Best for individuals seeking cognitive behavioral therapy
ReGain - Best for couples or individuals seeking therapy for relationship challenges
Pride Counseling - Best for members of the LGBTQIA+ community
Our Top Picks for the Best BetterHelp Alternatives
1. Talkspace
A convenient and affordable online therapy platform for adults, couples, and teens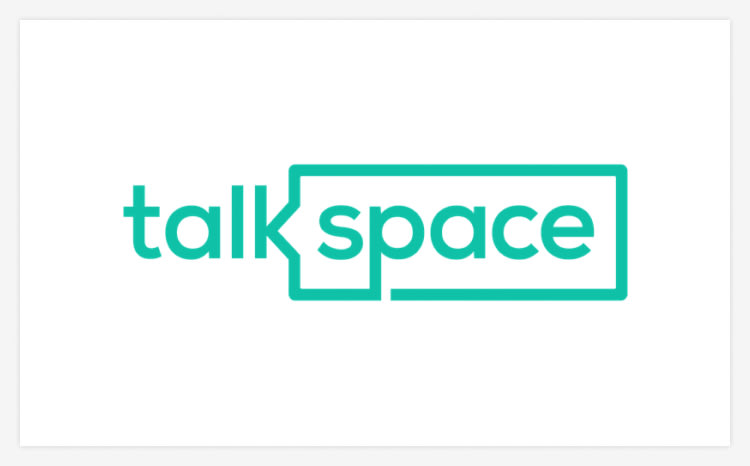 Best for: Insured individuals
Starting Price: From $69 per week
Talkspace launched one year before BetterHelp, in 2012. They offer plans that allow for texting with a therapist five days a week, meeting with a therapist via video, consulting with a prescriber, or participating in workshops on stress management and other coping skills.
All Talkspace therapists are licensed, meaning they're accredited in the states they practice in.
Getting matched with a Talkspace therapist is simple—users answer a few questions about their mental health, therapist preference, and basic demographic information, then get an email with a link to a suggested therapist's profile.
And there's no charge to request a new therapist if an assigned one isn't a good fit.
Pros
Unlimited messaging with a therapist
Offers employee behavioral wellness courses
Offers medication management services
Provides couples therapy
Cons
No option for phone-only sessions
Pricier than other platforms (if paying out of pocket)
Doesn't accept Medicaid or Medicare
Not suitable for individuals in crisis

Talkspace Visit Site
2. Cerebral
A subscription service offering counseling and medication management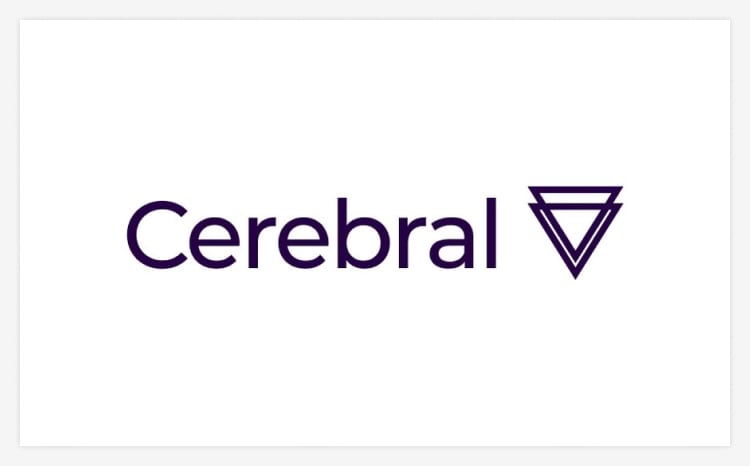 Best for: Adults in need of both therapy and psychotropic medications
Starting Price: From $30 (for the first month), then $85 per month
Cerebral provides a clear explanation of which mental health conditions its providers treat. It also screens potential users for depression and anxiety and gives them a readout of their results before matching them with a therapist.
Cerebral is upfront about its new policy of not prescribing medications with potential for abuse (like stimulants and benzodiazepines). Still, it emphasizes its medication management services for mood and anxiety disorders, ADHD, and substance use disorders.
Its app offers users exercises from cognitive behavioral therapy, mindfulness, and meditation practices. Plus, a care team regularly checks on users to monitor their medication and treatment response.
Pros
Accepts insurance
Supports insurance reimbursement
Offers video and phone sessions
Offers a one-time therapy visit without a subscription
Cons
Cerebral's marketing of prescription services may feel overwhelming
Provider availability may be limited by the state a client resides in
Not suitable for individuals in crisis

Cerebral Visit Site
3. Online-Therapy.com
The virtual cognitive behavioral therapy go-to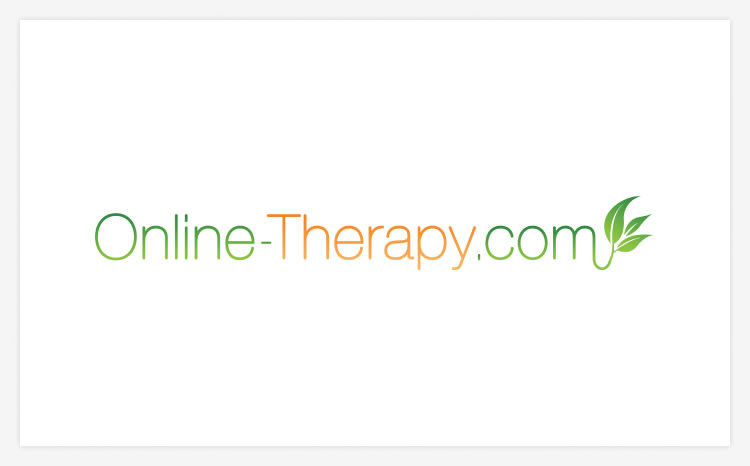 Best for: Individuals looking to change problematic beliefs through evidence-based psychotherapy
Starting Price: From $40 per week
Founded in 2009 to make cognitive behavioral therapy (CBT) more accessible, Online-Therapy.com offers users around the world an affordable platform to learn skills and receive support from therapists trained in CBT.
Users can sign up for unlimited messaging plans or plans that offer 1-2 video sessions per week with a therapist.
Plans also include access to worksheets, a journal, an activity planner, and educational material about various mental health conditions via an app. Therapists provide feedback on users' completed worksheets to help them progress toward their personalized treatment goals.
Online-Therapy.com's newest feature is a series of yoga lessons offered through their app to help reduce anxiety and stress.
Pros
Services provided in multiple countries
Offers video, phone, and text services
Users can take yoga lessons through the app
Provides CBT exercises that support emotional growth
Cons
Does not offer prescriptions or medication management
Not covered by insurance
Does not provide services for children or teens
Not suitable for individuals in crisis

Online-Therapy.com Visit Site
4. ReGain
An online therapy platform that lowers the cost of resolving relationship challenges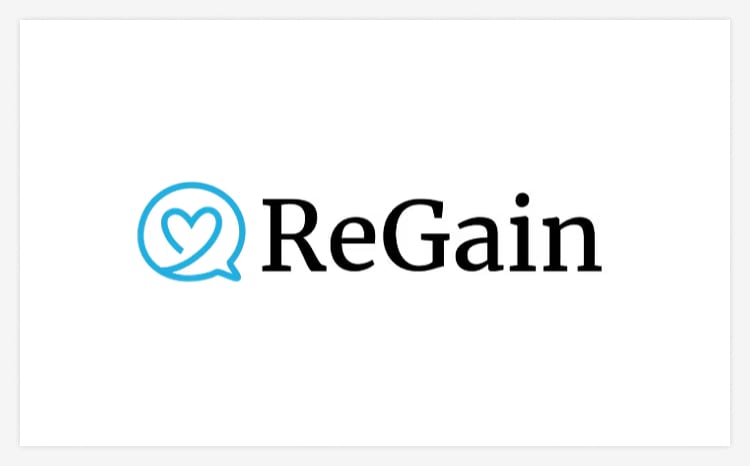 Best for: Couples or individuals experiencing relationship troubles
Starting Price: From $60 per week
Not all online therapists are trained in couples counseling. Enter ReGain, whose 12,000 providers (and counting) have the background and experience to help users navigate relationship challenges and overcome marital difficulties.
Partnered users share a joint account where they meet with a therapist via telephone or a secure videoconferencing platform. Individuals struggling with relationship issues can also set up accounts for one-on-one sessions.
After paying a monthly fee, users are matched with a licensed therapist they can text any time in a secure "waiting room" on the app.
» Here's how couples therapy can save your marriage.
Pros
Affordable
Specialize in relationship counseling
Offers video and phone sessions
Unlimited texting with counselors
Cons
Not available for teens or children
Not available to persons experiencing domestic violence
Not available to persons court-ordered to receive therapy
Does not accept insurance

ReGain Visit Site
5. Pride Counseling
The preferred online therapy platform for LGBTQIA+ individuals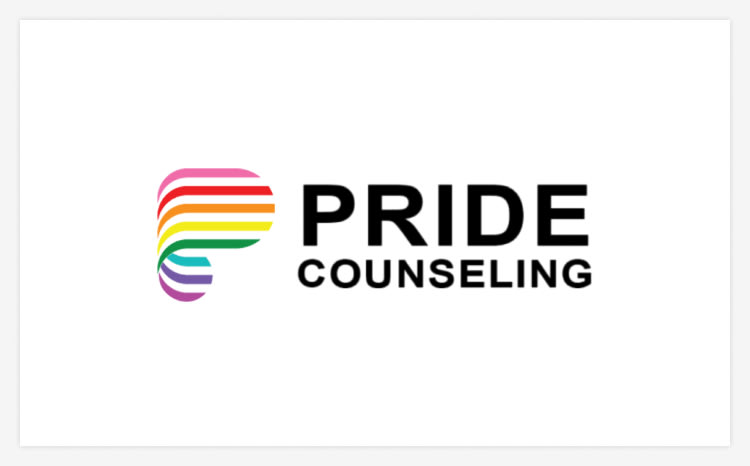 Best for: People of all types
Starting Price: From $60 per week
Launched in 2017, Pride Counseling caters to LGBTQIA+ individuals facing a range of mild to moderate psychological challenges, from exploring their gender identity or grappling with coming out to navigating relationship stressors, anxiety, depression, and work- or school-related stress.
After completing several short questionnaires that assess therapist preferences and screen for anxiety, depression, substance use, and suicidal ideation, users are matched with a therapist.
Pride Counseling therapists can't offer recommendation letters for hormone replacement therapy.
But they can provide a range of evidence-based psychotherapies like mindfulness-based stress reduction, cognitive behavioral therapy, trauma-focused therapy, and psychodynamic therapy—all with an affirming stance towards LGBTQIA+ individuals.
Pros
All therapists are LGBTQIA+ affirming
Offers video and phone sessions
Unlimited texting with a therapist
Worksheets and webinars that support users' emotional growth
Cons
Not available for children or teens
Not available for those legally mandated to receive therapy
Doesn't accept insurance
Doesn't offer couples therapy

Pride Counseling Visit Site
Why Choose These Alternatives Over BetterHelp?
BetterHelp is a reliable platform for counselors and clients to communicate on various mental health issues. But there are other apps and platforms you should consider if you're looking for alternatives.
For Affordability
Many of these alternatives offer lower-cost options compared to BetterHelp's platform, with Online-Therapy.com being the most affordable.
If cost is your main concern, consider our online therapy price comparison tool, which can help you make an informed decision about online therapy based on price alone.
For Insurance Coverage
BetterHelp doesn't accept insurance, which could be a barrier for users hoping to find in-network therapists. Cerebral and Talkspace do accept insurance, which can reduce how much users pay for therapy.
Keep in mind that insurers see the diagnoses therapists give you. Some therapists will use less stigmatizing diagnostic codes to protect your privacy and safety, so be sure to raise this concern with them if it's important to you.
» These are the best online therapy services that take insurance.
For Specialized Support
Pride Counseling and ReGain cater to specific demographics—respectively, LGBTQIA+ individuals and couples or individuals seeking support for relationship troubles.
Online-Therapy.com specifically offers cognitive behavioral therapy, an effective online therapy proven to reduce depression and anxiety symptoms.
A more specialized platform can help you find the best fit for your needs—compared to BetterHelp's more general offerings.
For Obtaining Prescriptions
BetterHelp counselors can't prescribe medication, so if you feel medications could help you, Cerebral and Talkspace may suit you better.
Both platforms can connect users with providers (like psychiatrists and nurse practitioners) who are able to prescribe psychiatric medications—except for controlled substances like benzodiazepines and stimulants.
Bottom Line: Our Best BetterHelp Alternatives
There are many appealing BetterHelp alternatives for online therapy that can help you gain insight into your behaviors and make positive changes that allow you to lead a more purposeful life.
Online therapy tends to be more affordable and convenient than in-person therapy. If cost is a serious concern for you, you may want to consider free ways to boost your mental health that complement your online therapy sessions.
Remember that finding the right therapist may take some trial and error, so don't be discouraged if your first match on an online platform isn't a perfect fit. Keep looking, and don't give up on finding the kind of help that can transform your life.
» First time using online therapy? Here's how it works.