Many seem skeptical about online couples therapy and believe that it's only meant as a last-ditch effort when conflict is at its worst. Others might believe that couples therapy is only for people whose relationship is already "failing."
The great thing is that this isn't true. There are many benefits to seeking online therapy beyond just its affordability and accessibility. So, to help you make the right choice for you and your partner, here are 10 ways online couples therapy can help save your marriage.
» Don't think therapy really works? Check out these 10 debunked myths about therapy.
1. It Can Improve Your Communication
Let's face it, none of us are mind readers. As much as we'd like to think our partner knows every little thing about us, it's impossible for them to truly know everything. Sometimes we expect our partners to know when we are mad, sad, or having a bad day just based on body language or small verbal cues.
But in reality, if you don't communicate your feelings, your partner's only choice is to make an assumption about how you feel, which is often inaccurate. You may not have your needs met and your partner will feel like they don't know what you want and what they did wrong.
Working with a couples therapist can help you identify your needs, and openly and intimately communicate them in your relationship.
2. You Can Learn About Healthy And Unhealthy Relationship Qualities
Sadly, there is no playbook or a "Relationship 101" crash course. This means many of us learn about relationships through trial and error and observing others' relationships. If you grew up in a household where there was constant fighting or very little communication, it's possible that you grew up believing it to be "normal." If you grew up watching rom-coms, it's also possible that you developed an unrealistic expectation of love.
The point is there is no one "right" way to have a relationship, but there are healthy and unhealthy ways to have a relationship. Seeing an online couples therapist can help you and your partner explore these healthy and unhealthy traits and help you work towards building a more healthy relationship.
» Wondering if your relationship is actually toxic? Don't ignore these relationship red flags.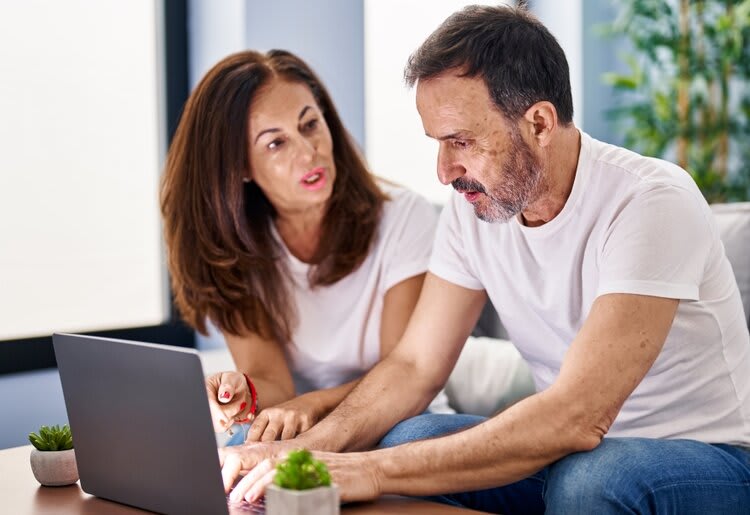 3. It Can Expand Your Perspectives
As previously mentioned, there is no formal training or education on how to be in a relationship. Many of us, prior to entering a relationship, spend most of our lives focusing on how to think for and take care of ourselves. It is not always easy to start a relationship and immediately flip the switch from "me-thinking" to "we-thinking". It's challenging enough to try to process your own thoughts, feelings, and emotions. Then once we start a relationship, we have to try to do that for ourselves AND someone else. That's no easy feat.
If you've ever struggled with this, that's okay. Working with an online couples therapist can be a great way to expand your perspectives and work towards developing a well-balanced amount of "me" and "we" thinking in your relationship.
4. It Can Bring You Closer to Each Other
Have you ever felt like there was some type of barrier between you and your partner but you just aren't sure what? Or maybe you do know, but you just don't know how to put these feelings into words and talk to your partner about it.
If you are experiencing this, you could benefit from seeing an online couples therapist. Sometimes we just don't know what we're feeling or why we have our guard up. It may be difficult to move past this and feel true closeness and connectedness if we don't explore what's causing the disconnect.
» Want science-based couples counseling? Try BetterHelp.
5. You'll Explore Ways to Handle Stress Together
Whether your relationship is new or you've been together for over 50 years, it's inevitable that challenging situations already have or will eventually arise. It's not exactly possible to completely avoid these situations but it's possible to learn how to handle stress.
With the support of a couples therapist, you and your partner can find ways to face these challenges and learn new ways to manage stressful situations as a team.
6. You Can Learn Each Other's Love Language
Everybody has a certain way they want to feel loved. Do you know exactly what makes you feel loved? And do you know exactly what your partner needs to feel loved? If you answered no to one of these questions, you may benefit from seeing a couples therapist.
Many people don't realize that they default to showering their partner in whatever love language feels best for them. Let's say your love language is words of affirmation, you may find that you provide this to your partner because if it feels good for you, so it has to feel good for your partner, right? Not exactly. Your partner may think it's nice, but doesn't actually make them feel "loved". Maybe they need quality time or physical touch.
So, if we don't identify how our partner needs to feel loved, this can lead to some serious disconnect. You can start by exploring your love languages, but a couples therapist can help facilitate open communication about your love language and how to make each other feel loved.
» Need LGBTQA+ specialty counseling? Try Pride Counseling.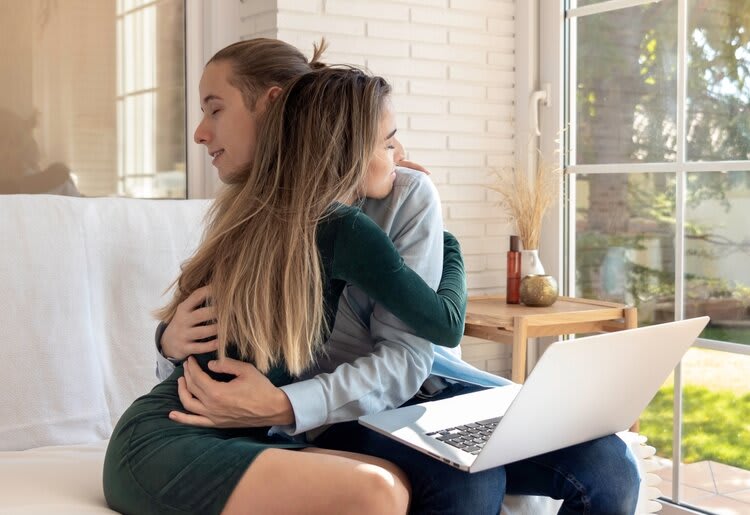 7. It Can Improve Your Intimacy
If you work with a couples therapist and improve communication, expand your perspectives, and learn each other's love language, it's likely that you are going to feel more connected to your partner.
The more connected we feel with our partners, the more we tend to want or crave intimate moments with them. And if there are other issues in the relationship that are causing a lack of intimacy, a couple's therapist can also help you explore that and get to the root of what's going on and explore ways to improve intimacy.
8. It Can Help You Build Better Relationship Habits
A couples therapist can help you and your partner explore different activities that may help increase closeness and feelings of support to help reduce conflict, burnout, and resentment
It's so easy to get caught up in the hustle and bustle of everyday life. Sometimes it feels challenging to show up for our partner in the ways we want to when we're so exhausted with all of the other demands of life. In order to keep up with the many demands and tasks of being an adult, it can be helpful to create a schedule or routine to ensure you know when to make yourself the priority and when to make your relationship the priority.
The same can be done for "relationships tasks". Just like you might pencil in time for the gym, cleaning, reading, and socializing, you should also pencil in things like date nights, helping with household chores so your partner can have a break, or taking over watching the kids at a certain time each week so your partner can engage in self-care.
» Build better relationship habits through the best online counseling for marriage.
9. You'll Have a Mediator to Help Navigate the "Tough Stuff"
A couples therapist may be a great option if you and your partner face challenges that seem unfixable. A couples therapist can act as a mediator during difficult conversations or situations.
Remember, their role isn't to take sides, but rather to create a space for both people to feel heard and validated and help facilitate healthy and productive conversations.
10. It Will Help Resolve Conflict and Repair Trust
It's important to understand that no matter how much experience you have in relationships, you may not have every answer to every problem. A couples therapist can help married couples identify the root of their problem and work towards finding solutions that work for each unique couple.
Finding solutions that work for both partners is essential for preventing resentment. If one person in the marriage is consistently having to give up something or make "sacrifices" it may be time to explore this with a professional. A couples therapist can help couples identify ways to compromise that still honors each of their needs.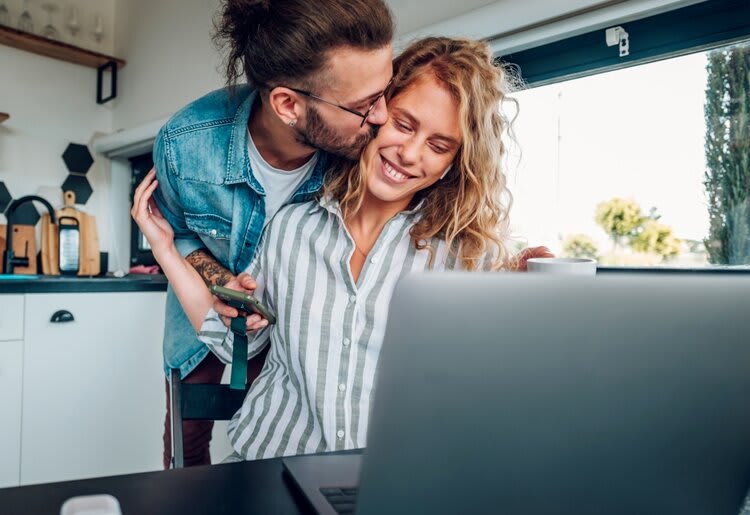 Want To Save Your Marriage?
Prevention is the best cure for most problems, like going to the dentist. If you have a toothache, you are likely going to go to the dentist to figure out how to treat this and make sure it doesn't happen again. Or, you could put it off, and instead of stopping the problem when it could have been a simple filling, you've endured months of pain and now there is damage at the roots and the tooth needs to be removed.
Therapy works in the exact same way. It can be done at any stage of your relationship and not just as a last resort.
» Ready to improve your quality of life? Learn more about the important signs you need therapy.