Home Chef delivers over 7 million convenient meal kits to satisfied customers each month. You can also tailor each recipe according to your preferences, which is especially helpful if you have food allergies.
But Home Chef might not be the best fit for everyone. That's why we've put together a list of our favorite Home Chef alternatives to help you find a meal delivery service that meets your needs.
» Want even more options? Check out our top 10 picks for the best meal delivery services.
Top10's Best Home Chef Alternatives at a Glance
A Closer Look at the Best Home Chef Alternatives
1. HelloFresh
Offers a wide variety of regional cuisines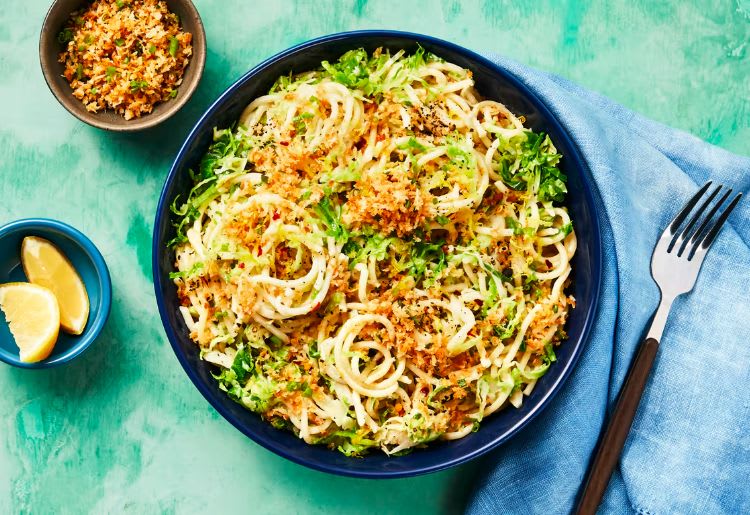 Best for: Families with kids
Starting price: $7.49 per serving
Special diets: Vegetarian, flexitarian, pescatarian, low-carb, low-calorie
HelloFresh offers easy-to-prepare meal kits with fresh, pre-portioned ingredients. You can take your pick from 25 recipes each week, with each meal taking around 30 minutes to prepare. They have Fit & Wholesome, Family Friendly, Meat & Veggies, Veggie, Quick & Easy, and Pescatarian menu options.
HelloFresh was able to simplify meal planning for me despite my busy schedule. One customer favorite is their prosciutto-wrapped chicken with truffled chive mashed potatoes and lemony green beans.
Pros
Takes only 30 minutes to prepare
Pre-portioned and prepped ingredients
Affordable pricing
Cons
Not many plant-based proteins
Not suitable for those with allergies
2. Martha & Marley Spoon
Delicious meals from Martha Stewart's famous cookbook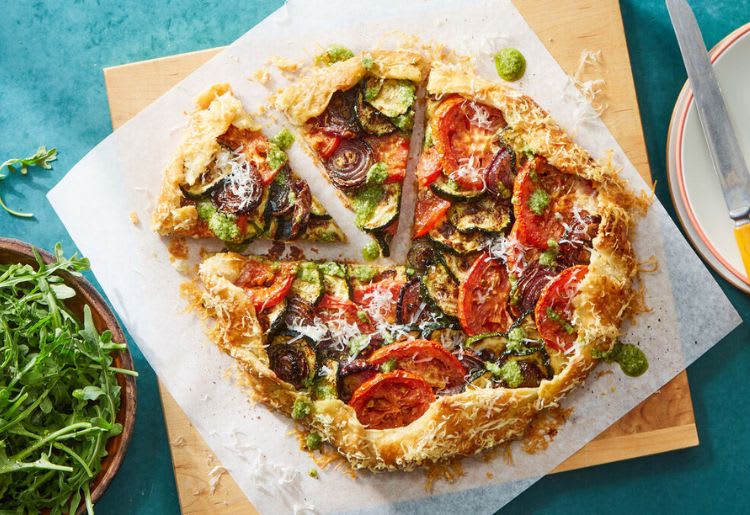 Best for: Those who want nutritious meals
Starting price: $8.69 per serving
Special diets: Vegetarian, vegan, low-calorie, gluten-free
Martha & Marley Spoon offers delicious meals that use healthy, farm-fresh ingredients. Recipes come straight from Martha Stewart's cookbook which offers over 100 weekly recipes with instructions included in each meal box.
Their recipes are sorted into five different menus: Health and Diet, Vegetarian and Vegan, Meat and Fish, Family-Friendly, and Under 30 Minutes. Customers rave about their lemon-brown butter salmon and cauliflower rice.
Pros
Allergy-friendly meal options
High-quality, fresh ingredients
Master recipes from Martha Stewart's cookbook
Cons
No separate breakfast, lunch, and dinner menu
Lengthy prep time
3. Blue Apron
Restaurant-quality meals with fresh and seasonal ingredients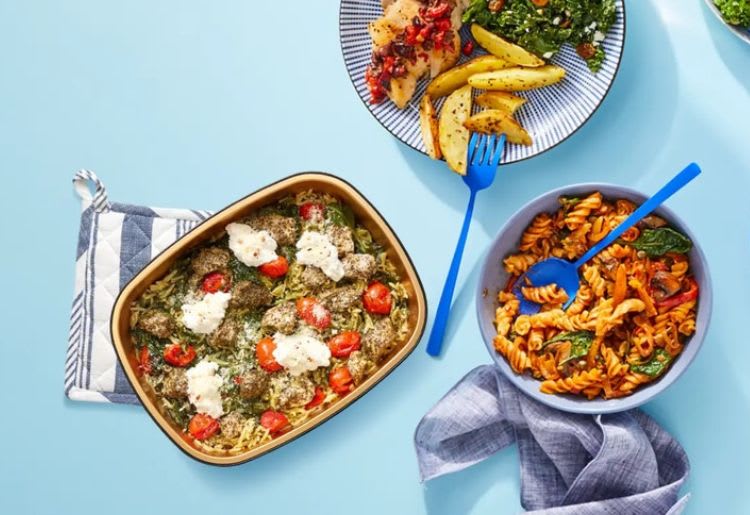 Best for: People who love gourmet meals
Starting price: $7.99 per serving
Special diets: Mediterranean, vegetarian, pescatarian, low-carb, low-calorie
Blue Apron's weekly menu has about 15 chef-designed recipes to choose from. You can choose from their Signature, Signature for Four, Vegetarian, or Wellness menus. You also have the option to select from a wide variety of add-ons, including sides, appetizers, breakfast, and desserts.
I appreciated that Blue Apron's ingredients are made with sustainable farming practices. Their garlic-caper chicken with parmesan mashed potatoes and Brussels sprouts is especially tasty.
Pros
WeightWatchers (WW) recommended
Chef-designed recipes
Ingredients made with sustainable farming practices
Cons
Meals aren't organic
Not suitable for severe food allergies
» Want more recipe recommendations? Check out the best-rated dishes on Blue Apron's menu.
4. Green Chef
Certified organic and environment-friendly meal delivery service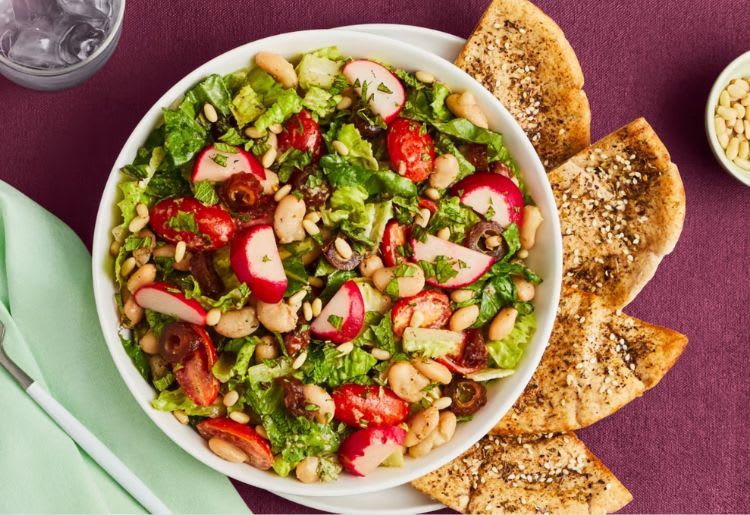 Best for: People with dietary restrictions
Starting price: $11.99 per serving
Special diets: Mediterranean, vegan, vegetarian, carnivore, pescatarian, paleo, keto, gluten-free
Green Chef provides USDA-certified organic meal kits. With these, you can easily create a fabulous and healthy dinner in just 30 minutes. If you are a first responder, teacher, nurse, medical provider, or military veteran, you even get a special discount on Green Chef's meal kit plans.
Make sure to try out their mushroom, artichoke, and pesto flatbread.
Pros
Easy-to-follow recipes
Organic ingredients
Eco-friendly packaging
Cons
More expensive than other options
Shipment delay complaints
5. Fresh and Easy
Ready-to-go meal kits with no prep and no cooking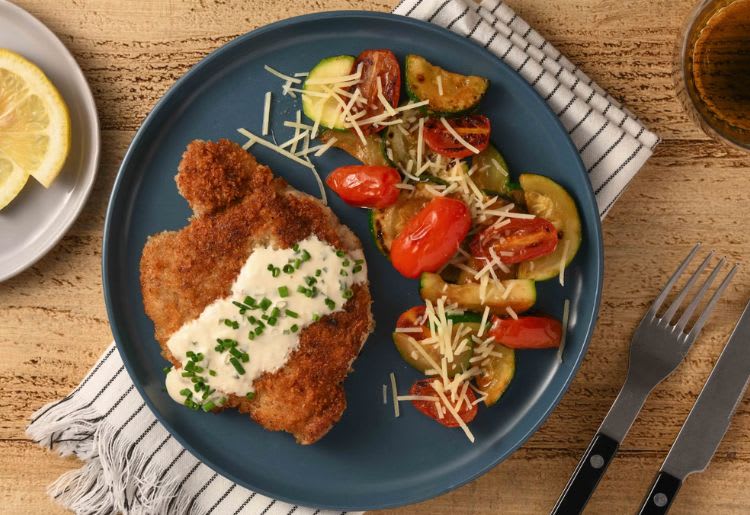 Best for: People who don't want to cook
Starting price: $9.95 per serving
Special diets: Low-calorie, low-carb
Fresh and Easy has recipes with pre-portioned ingredients, so no cutting, chopping, or other prep work is needed. You only need to heat up your meals in a microwave or oven. Oven-ready meals arrive in an oven-safe aluminum tray, and grill-ready meals come in grill-safe bags. You can also customize meals to make them vegetarian or omit ingredients you're allergic to.
Pros
No preparation needed
Oven and grill-ready dishes
Meals ready in 15 minutes or less
Cons
Limited dietary choices
No plans for singles
Why Choose These Alternatives Over Home Chef?
For a Broader Menu
When comparing Home Chef vs. HelloFresh, HelloFresh has a much broader menu selection and provides around 50 recipes to choose from each week.
For a Wider Variety of Gourmet Meals
With Martha and Marley Spoon, we found the dishes to be more advanced and use higher quality ingredients. Every week, 10 dishes are selected from Martha Stewart's collection of 18,000 recipes, each with a complex and nuanced flavor profile.
For More Unique Ingredients
Blue Apron uses ingredients you may not encounter often, such as ponzu, red rice, and matcha. Recipes are also specially tailored by guest celebrity chefs.
For More Plant-Based, Organic Meals
Green Chef meals have more vegetarian options both as main and sides. And in contrast to Home Chef, all Green Chef's ingredients are certified organic.
Bottom Line: Our Best Home Chef Alternatives
Home Chef is a reliable and customizable meal delivery service. However, the services we highlighted above will give you a range of unique options to choose from according to your specific dietary requirements, taste, and budget. From organic and locally sourced ingredients to tailored meal plans, each of our top five Home Chef alternatives has something for you.
» Do you want to eat quick, healthy meals? Try these Freshly alternatives.