So, how does dating with an age gap work? Zoosk research shows that 60% of men date younger women, and of that, 22% are attracted to women more than 10 years younger than they are.
Some research suggests age is just a number and that women tend to be more mature than men, so the gap ceases to be an issue.
Whether that's true or not, an older man dating a younger woman does have its challenges. Let's explore the ins and outs of dating with an age gap.
» Are you ready to date? Check out our comparison for online dating over 50.
The Psychology Behind Age-Gap Relationships
In part, older men are attracted to younger women because they get to relive their youth. They enjoy experiencing the wonder over new things—a common aspect of youth—again as their partners discover new things.
The psychology behind an older man and younger woman's relationship includes the confidence boost. Men feel more attractive when they know they can date someone younger. And as research shows, older men are more sexually active than older woman, so they feel dating a younger woman will gain them better quality sex lives.
Younger women tend to favor financially stable men since they see them as providers. They like to be taken care of and dating younger guys usually means this isn't possible because they are just starting their careers.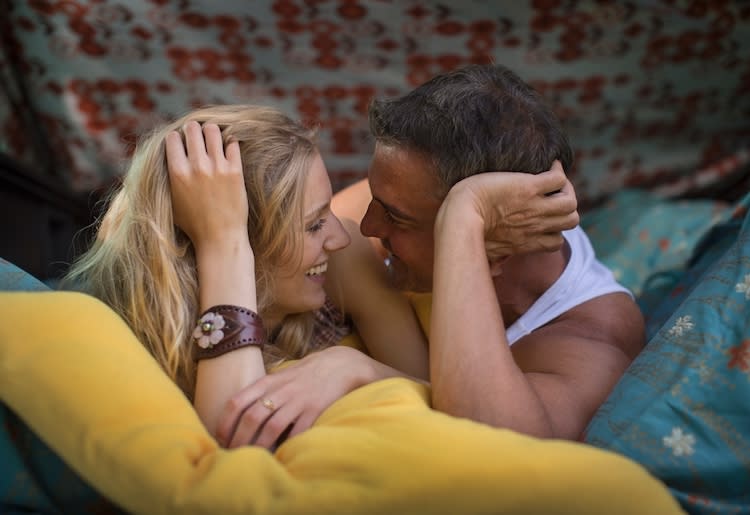 Connecting With Younger Women: 5 Tips for Older Men
Connecting with a woman younger than yourself will require a different approach than connecting with your peers. Here are tips on how to make connections with younger women:
Enhance your online presence: The younger generation is all about online dating, so making your dating profile stand out is essential. Young women like potential partners to look attractive and be well-presented, and your profile will strongly reflect that.
Show off your excellent communication skills: In my clinical experience, younger women enjoy the attention that older men give them, and this includes excellent listening and communication.
Spoil your date: Don't assume she wants you to take total charge. That is a stereotype. Ask her what her ideal date would be and plan for it.
Make yourself available to spend quality time: Quality time is the most preferred love language for American adults. This is when you are fully focused on your partner. It can include an activity or just a conversation. What makes it quality time is your focus and attention.
Don't downplay her experiences: Being older may mean you've achieved and experienced more than your younger partner. Be careful not to diminish her life experiences and goals because of this. Avoid cognitive biases and impose acts of affirmation to help ensure you show pride in her.
» Find out 10 reasons why dating is so hard and how to overcome them.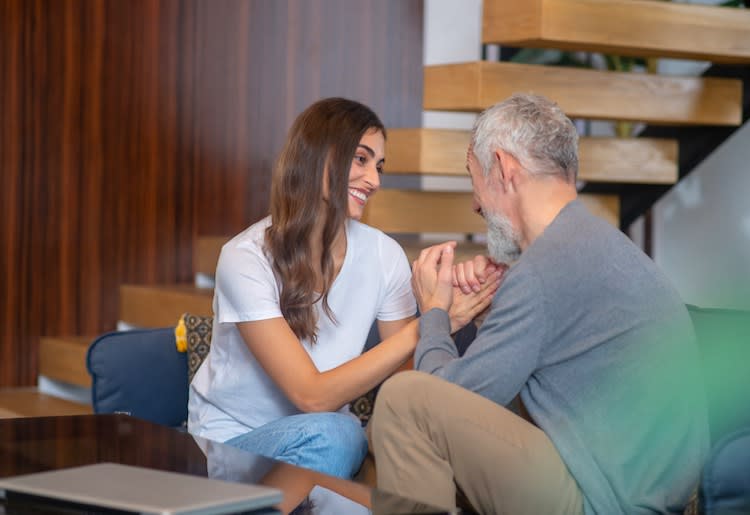 Age-Gap Relationship Rules: When Is Older "Too Old"?
In my experience working with couples, I've seen that more extreme age gaps in heterosexual relationships where the man was older were less taboo. The changing age of consent has fostered more awareness of the power differential and potential for abuse when the woman is very young (under age 21), and the man is 10 or more years older.
The rule of seven (quoted as early as 1901) stipulates men should date women who are half their age plus 7 years. More recent research highlights committed relationships with people who are within 7 years of your own age can be more fulfilling.
Let's look at some examples from my experience:
My current husband is 6 years older than me, and we have been together for 14 years. This smaller gap means we relate to the same major cultural events, movies, music, and art.
When I was 20 years old, my partner was 17 years older than me. He taught me what he envisioned a cultured, sophisticated woman to be. At that age, I found the guidance comforting. Once I had more confidence in my own ability to discern importance and what I liked, I didn't favor this guidance anymore.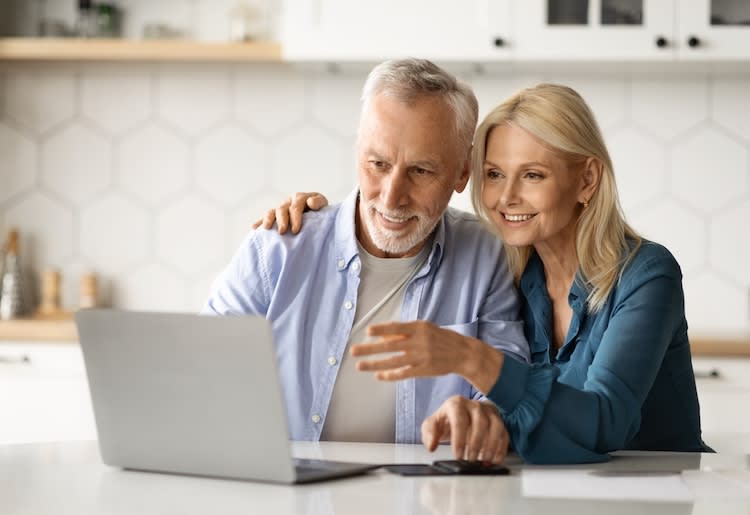 Is There An Ideal Age Gap?
Age-gap relationships can work well between older men and younger women when both parties share similar goals. The preferred gap can vary based on culture and personal preference.
If you are an older man dating someone 20 years younger, you can be inspired to stay curious and adventurous. It can build self-esteem during midlife when men often experience doubts around what they have accomplished. On the other hand, dating a man in his 50s can be exciting for a younger woman and may be preferred if they feel they are too mature for men their own age.
But, of course, dating with an age gap has difficulties, like social stigma and a lack of understanding of each other's early life. But benefits like opportunities to expand your horizons as you each bring varied experience to the relationship and more emotionally stability can make it worth while.
» You want to try? Check out dating sites like Match and eharmony to find a partner.