There is no shame in dating on a budget. While romance novels and movies might make it seem like attracting and keeping a partner requires fancy restaurants and gifts, there are so many fun, meaningful things to do with a special someone that doesn't require spending lots of money.
Not sure how to do that? Here are 10 simple things you can do to cut down your date night expenses.
1. Cook Together
Instead of going to a restaurant each time you meet up for dinner, make a night of cooking together. You can take turns going grocery shopping and teaching each other your favorite recipes. You'll bond over the experience of creating something together and will be left with food to eat in the coming days rather than spending the same amount of money or more on just one meal.
To create a romantic restaurant-like vibe, light a few candles on the table or pack up your food and bring it to the park for a picnic.
2. Create a Home Movie Theater
Your living room might not have a big screen like a movie theater, but it's probably got a great couch for cuddling. Plus, you can pause the movie anytime (wink, wink!).
Make popcorn together, and watch a movie on Netflix, Amazon, or another service that provides entertainment for free or at a low cost.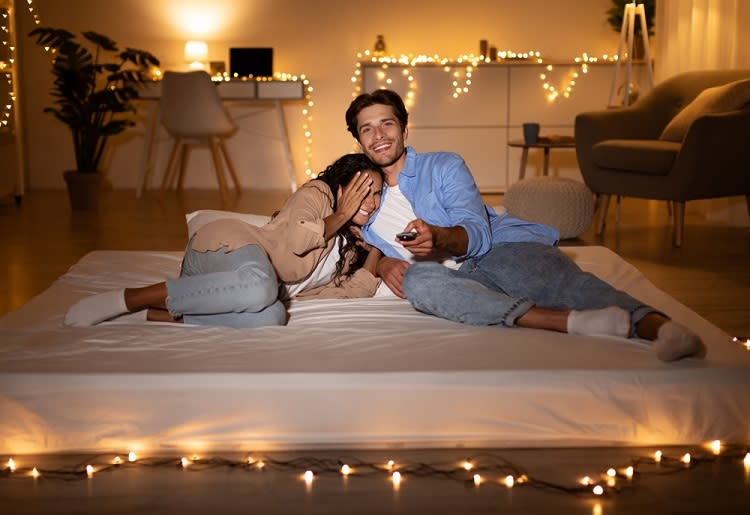 3. Go for Walks
One thing you can do with a partner that doesn't cost any money is to go on beautiful walks together. A walk on the beach or through a hiking trail can be very romantic, especially if you go at a picturesque time, like at sunset.
You can also walk down a main street and go window shopping together without buying anything.
4. Have Pre-Dinner Drinks at Home
Alcohol is one of the biggest expenses that can add up when you go out. Have your date over for a glass of wine before you go out to dinner to save money. This will also help get the conversation started before you even get to the restaurant, so it'll flow effortlessly while you eat.
5. Time Your Dates Strategically
You can make a point to head out early and get food and drinks for a discount. Google happy hour specials at restaurants near you to find something delicious and budget-friendly.
And if you want to go to a movie, consider going in the afternoon to take advantage of matinee prices.
6. Meet for Coffee Instead of Food
The norm for the first meeting or two may be to get lunch or dinner, but you can meet for coffee or tea if you're looking to save money.
Getting out of bad dates is also easier if you haven't committed to a whole meal together. A coffee date can easily be over in a quick half hour if you're not feeling it—no harm done.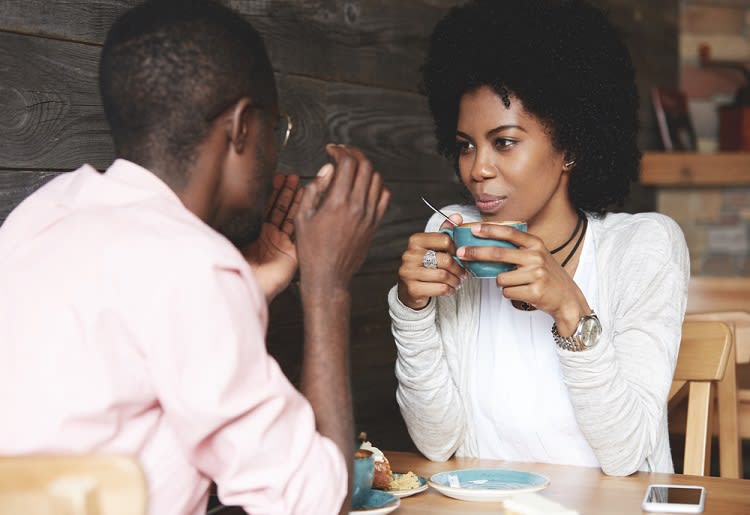 7. Look For Coupons for Local Activities
It's always a good idea to see what discounts you can get on fun local outings. This will let you check out cooking classes, wine and painting nights, arcades, and other fun events and activities at a reasonable price. Browsing coupons may also give you date night ideas that had never occurred to you before.
8. Have a Game Night
If you already own games, playing them together won't cost anything. Plan a night to play Scrabble, chess, Settlers of Catan, or whatever your favorite games are.
This can also be a great way to introduce a partner to your friends or family since you might need more players. Not into board games? Playing video games together can be just as fun.
9. Join Rewards Programs
Cafes, restaurants, movie theaters, and other places you might go for date nights often have reward programs you can sign up for, so you get something for free after you spend a certain amount of money there. Sign up for these whenever you get the chance for free and discounted food, drinks, and activities on date nights.
10. Volunteer Together
It doesn't cost any money to give back to your community or have a meaningful date. You can volunteer to serve food at a soup kitchen, pick up trash on a beach, walk dogs at an animal shelter, and more.
This bonding experience will bring out the best in both of you and allow you to see the best in each other. In one survey, 80 percent of people who had done volunteer work said it improved their romantic relationships.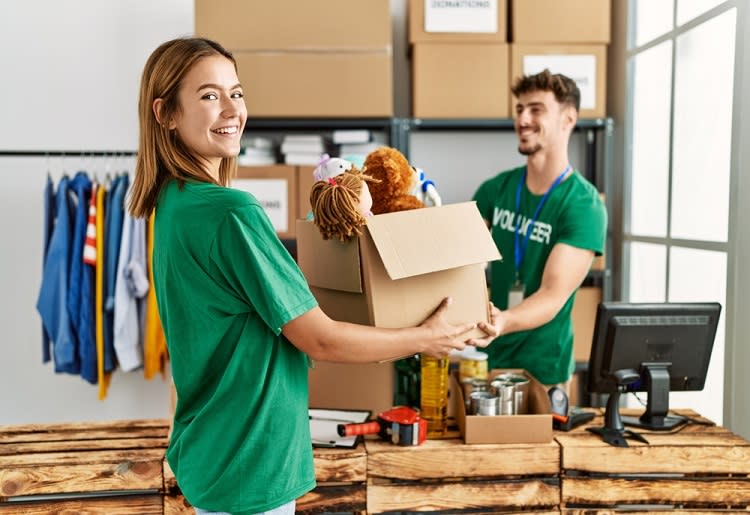 What's Most Important
Money can become a touchy subject in relationships, especially if someone enjoys more expensive activities or likes a partner to spend money on them. Being on a budget doesn't mean you can't take your partner on awesome dates or spoil them in your own way. With a bit of creativity, you can find things to do that will allow you to treat your partner without breaking the bank.
You also don't need to be in a serious relationship to enjoy these activities; these tips are also great for casual dating. And if you don't have anyone to go on a date with yet, consider looking on eharmony, EliteSingles, or one of the best gay dating sites.
What's most important is not what you do but how you show up to whatever activity you have planned. If you make a point to be present and listen closely to your date, let them know how much you appreciate them, and behave kindly and considerately toward them, a date night can be great no matter how much you spend on it.