In seeking ways to collaborate, unify remote teams, and engage customers, more businesses are switching from traditional phone systems to VoIP. According to Statista, US businesses added more than 35 million VoIP lines between 2010 and 2018, reaching 41.6 million.
Since VoIP makes calls through the internet rather than a wire, it offers a low-hassle way for companies to access many useful features. So, let's look at what VoIP is and describe the technology, its key features, VoIP benefits, and types.
» Want to know more? Learn how a VoIP phone service will transform your business.
What Is VoIP & How Does It Work?
Voice Over Internet Protocol (VoIP) is a cloud phone system that enables communication over the Internet with easy global reach. It takes just minutes to download and subscribe to a VoIP application, then users can access and make calls on their computer or mobile device.
Unlike traditional phone systems, IP telephony utilizes common VoIP protocols and standards that send audio via data packets over the cloud in the following process:
When one caller speaks into their microphone, the device's built-in codecs compress the audio frequencies into data packets.
The caller's router or device sends these data packets to the VoIP provider's data center.
The data center transmits them to the recipient's router or device with codecs that decompress the data into high-quality sound.
Traditional phone systems use the public switched telephone network (PSTN)—local phone networks connected by cables. To make calls, all devices need to connect physically to the landline, which often includes onsite legacy PBX systems—bulky hardware that connects every local user's telephony features.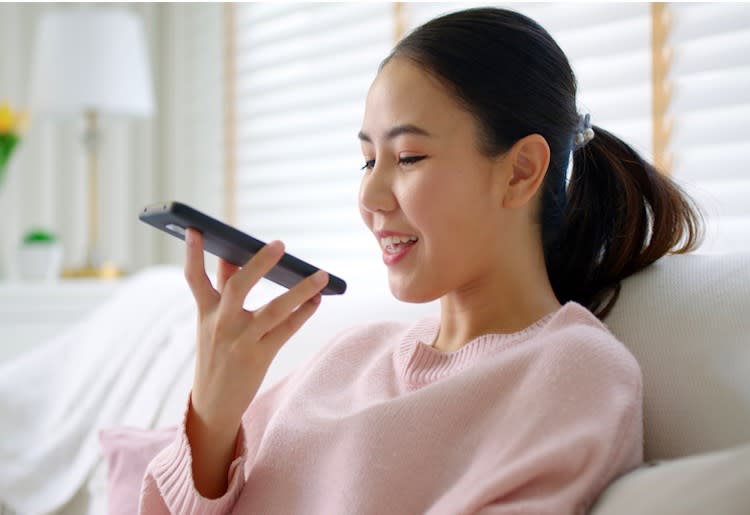 6 Key Features of VoIP
Most VoIP providers organize their features and channels into multiple pricing tiers for flexibility.
1. Multiple Communication Channels
Multiple channels support unified communications and allow you to contact customers via their preferred method, enhancing customer satisfaction.
Agents can communicate with customers and each other using the following channels:
Voice: Most providers offer unlimited internet calling within the US and Canada, and some support large unlimited calling areas globally. Agents can make calls from their devices without any additional hardware, using softphone functionality.
SMS: Users can compose and receive texts with images and emojis, and the phone-system interface automatically organizes them in an SMS inbox.
Web chat: This is for internal team messaging or customer-facing chats embedded into your website and app. Internal team chat allows 1:1 messages and team channels where users can start threads, share and store files, initiate conference calls, and join ongoing video meeting rooms.
Video conferencing: Team members can create, share, join, collaborate, and schedule virtual meetings in many VoIP applications. Some phone systems include built-in calendaring or integrate with calendar apps so that users can sync their schedules.
2. ACD and IVR
Many VoIP phone systems include auto-attendant features.
Automatic call distribution (ACD) is a call-distribution engine that routes calls using predetermined rules. Common examples of ACD systems include different routing types:
Predictive
Skills-based routing
Round-robin
Interactive voice response (IVR) menus, often a part of ACD systems, are customer self-service menus that callers navigate via keypad or voice input to reach their intended destination.
3. Call Queueing
Call queueing allows you to organize inbound callers into hold queues in the order the calls were received. Group multiple agents together or assign individual agents to queues for departments like customer service, technical support, and sales.
With the ACD system, an agent's dashboard displays a live queue featuring all the callers on hold and statistics like each caller's wait time.
Queues help companies:
Specialize agents for particular duties
Provide targeted support for caller needs
Organize inbound calls so that overflows are handled fairly and predictably
This is why 67% of polled employees believed that the top business task improved by VoIP is handling phone calls.
4. Analytics and Reporting
VoIP analytics and reporting monitor call center quality and important metrics that provide insight into your phone system's traffic, activity, and functionality.
Analytics commonly include key performance indicators (KPIs) about:
Channel usage
Call activity
Volume
Agent performance
The VoIP application analytics offer statistics and graphs displaying historical and real-time measurements. Supervisors can create custom dashboards tracking things like:
Queue activity by time of day
Average handle time per agent
Customer satisfaction scores
These insights help identify customer pain points to make strategic decisions about staffing and call center features.
5. AI Support and Automation
Higher-tier VoIP systems and pricing plans include advanced AI support and automation that support agents, supervisors, and customers. Some systems allow you to:
Build interactive virtual agents (IVA) that act as visual IVR systems
Set up automated trigger sequences for certain conditions, such as pinging a supervisor when a VIP customer calls in, or automatically texting a follow-up survey when an agent hangs up a call
Use built-in AI support for call and voicemail transcription, call recording, live agent guidance, customer sentiment identification, post-call summaries with highlights, video meeting transcription, and automatic background noise cancellation
6. Software Integrations
Most VoIP software applications offer seamless integrations that connect the phone-system interface with third-party applications, including:
CRM integrations with apps like Salesforce add information to VoIP-system customer profiles for improved data on both platforms and fuller context during calls. This syncs transcripts, customer sentiment, and agent notes for improved data.
Contact centers
Calendar apps
Communication apps, such as Slack allow agents to handle team messages across platforms in one dashboard.
Security apps
» Find out the top 10 VoIP features your small business needs.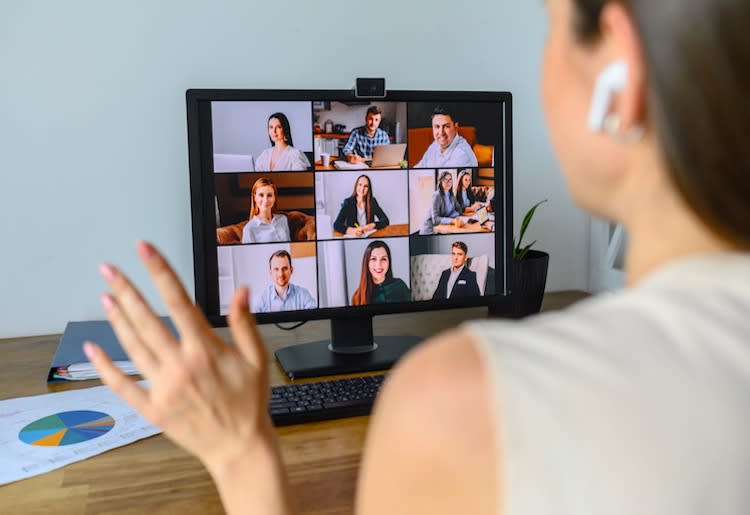 Advantages & Disadvantages of VoIP
Here are the primary disadvantages and advantages of using a VoIP home phone or business phone service that I've experienced:
Advantages of VoIP
Cost-effective: Businesses can see 50-75% savings once switched to VoIP because it avoids extra hardware, maintenance, and IT staffing costs associated with traditional PBX.
Scalable: VoIP pricing plans are usually charged per user, which means that companies can add or remove new employees in minutes. This is convenient when companies must upsize or downsize seasonally, and it also enables companies to add new users around the globe.
Flexible: VoIP providers typically offer multiple pricing tiers with varying features and communication channels, allowing companies to pay for only the features they plan to use. Purchase cloud-based DID numbers around the world and easily assign them to various users for number flexibility.
Unique cloud-based features: VoIP phone systems bundle multichannel features that include routing features like IVR, call queues, and collaboration tools like file sharing and whiteboards.
Disadvantages of VoIP
May waste old hardware: If your company has utilized a landline PBX system for years, the old system's hardware and servers will likely go to waste when you switch to VoIP.
Learning curve: When transitioning to VoIP, some users may struggle to adjust to the new interface and features. These users may feel overwhelmed when trying to make calls and send messages via a software-based app dashboard.
» Want secure VoIP use? See the best practices to keep your communications private.
Types of VoIP: Choosing the Right Solution
Companies can customize VoIP to meet their needs, regardless of if they're remote, hybrid, or entirely onsite. While the most popular type of VoIP is cloud-hosted PBX, there are three primary types of VoIP:
Cloud-Hosted PBX
With cloud-hosted PBX, a VoIP provider remotely hosts all users' VoIP servers and hardware. The end user only needs internet access and an internet-enabled device to access all VoIP features. For a monthly subscription, the VoIP provider handles the servers and data centers that transmit data packets via the internet and PSTN.
This VoIP setup works well for remote businesses or those who contact customers through a variety of channels. This includes retail, eCommerce, and business franchises.
On-Premises PBX
This requires a company to host all VoIP hardware—such as the server, adapter, or switch—onsite. While the user's company manages and installs the VoIP server, they still utilize a VoIP provider that enables the local system with a web of global data centers that route VoIP data packets worldwide.
This solution works well for onsite companies that work from the office and typically don't utilize features other than traditional calling tools. These industries include hotels and educational institutions.
SIP Trunking
SIP Trunking connects a pre-existing legacy PBX system to the internet using a session border controller, which enables calling via both VoIP and the PSTN. Companies typically continue their pre-existing service contracts with landline providers, while beginning an additional service with a VoIP provider.
This setup works best for office-based companies that are accustomed to a traditional phone system. A common example is healthcare institutions.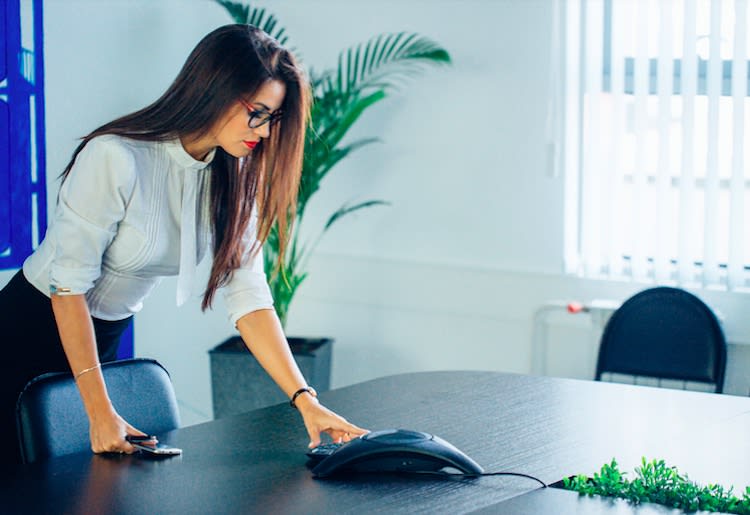 Is VoIP Worth the Switch?
Compared to a traditional landline phone system, VoIP providers like RingCentral and Vonage offer a wide range of features, channels, and benefits. VoIP requires less hardware, offers better call quality, and enables users to connect with customers through multiple channels.
Because of these positives, I encourage most companies to consider switching to VoIP. As customers and agents continue to expect a smooth, user-friendly experience, VoIP can help meet these needs.
» Be sure to ask these questions before choosing a VoIP provider.