With VoIP services for cell phones, you can make online calls from a business phone number, access multichannel communications, and utilize numerous features like call queues. Functionality like this can fuel economic expansion. Research and Markets research shows that the mobile VoIP market will maintain a 21.6% annual growth rate until 2030.
Here's how you can set up voice-over IP on mobile devices, use it, and keep your calls secure.
» Find out how a VoIP phone service will transform your business.
Setting Up Your Cell Phone for VoIP Calling
While making internet phone calls on cell phones is common, you essentially have two main methods to set up VoIP on your mobile device:
Using a VoIP App
Download a VoIP app from your VoIP provider, like RingCentral or Nextiva. While you don't need an app to make internet calls on cell phones, it often provides advanced communication features like mobile video conferencing.
You also need a VoIP app, such as mobile Unified Communications (UC) technology, to integrate voice, video, and messaging functionalities into a single interface.
To start using a VoIP app:
Choose a mobile app: A dedicated VoIP phone system, like Dialpad, provides business features like analytics and virtual phone numbers for cell phones that you can use globally. A messaging service like WhatsApp has basic functionality like voicemail and SMS. Personally, I prefer business phone system apps for their multichannel functionality.
Select a VoIP number: Choose a virtual VoIP phone number once logged in. VoIP providers offer business phone numbers—including toll-free and vanity numbers—from area codes around the world. Messaging apps often allow you to make calls using a social media account, a new virtual number, or your pre-existing cell number.
Turn on notifications: Ensure that app notifications and alerts are turned on in your phone's settings. This way, your phone will ring or notify you when you receive inbound calls and texts.
Make and receive calls: You can use VoIP to dial virtual, mobile, and landline numbers. When you receive an inbound call, your VoIP app will automatically notify you that the call is directed toward your VoIP number.
Using Wi-Fi Calling
With Wi-Fi calling on cell phones, you don't need to have cellular data, like 4G, 5G, or LTE. Instead, you can enjoy cost savings with VoIP on cell phones because of built-in VoIP features on iPhone and Android devices. To this get this set up:
Turn on Wi-Fi calling: In your device's settings, select Phone > Wi-Fi Calling. Toggle the Wi-Fi calling option on.
Add any other devices you want to use for calling: Cell-based Wi-Fi calling can sync with other devices—laptops, tablets, or cell phones—that you've connected with your phone. To sync laptops or tablets, select Settings > Calls on Other Devices. From here, you can pair for Wi-Fi calling.
Connect to Wi-Fi at home, in your workspace, or on a public network.
Make and receive calls as usual: All outbound and inbound calls will use VoIP if you're connected to Wi-Fi and have VoIP calling turned on. This applies to any number—VoIP, mobile, or landline.
» Not sure what to choose? Consider these mobile VoIP providers for your business.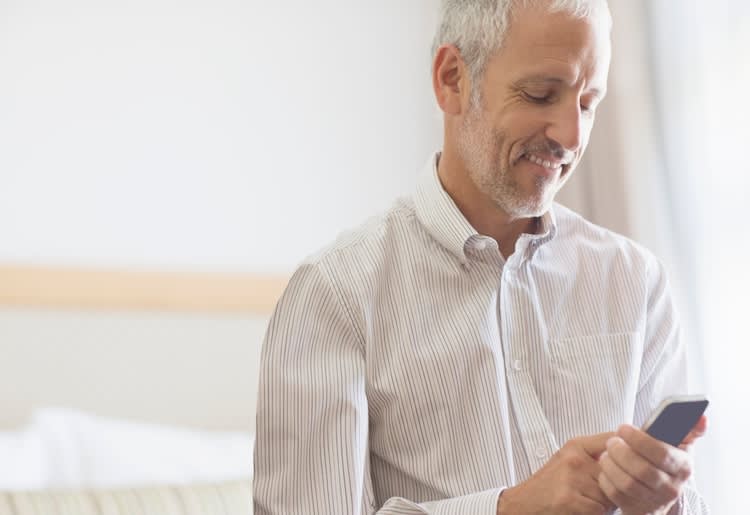 Making & Receiving Calls on Your VoIP Cell Phone
To make a call, input any number into the dial pad. You can also import contacts from your phone or an external source. Once on a live call, you can turn off the phone screen or plug in headphones and continue the call as usual.
Stay close to the router and ensure the network has enough available bandwidth. These are effective solutions to common issues, such as spotty reception, dropped calls, or sessions that cut out or fail to initiate.
During VoIP calls, you can use various live call controls and management tools, such as:
Call waiting and forwarding functions, which make VoIP for remote workers efficient.
Live call options like transferring, forwarding, muting, merging, and more.
Voicemail and call logs so you can read transcriptions and review missed calls later.
Optimizing Call Quality
VoIP call quality refers to the clarity, volume, and consistent two-way audio between callers using VoIP. With nearly 80% of American consumers wanting speed and convenience in customer service, having high call quality is crucial.
Try these tactics for the best call quality:
Ensure your router has enough bandwidth: Each minute of a VoIP conversation involves thousands of data packets sent back and forth. So, make sure data-intensive activities, like gaming or video conferencing, don't already occupy your router's bandwidth.
Turn on your router's quality of service (QoS) settings: When bandwidth traffic gets overwhelmed, QoS informs the router which devices and types of data it should prioritize. You can update these parameters in your router's settings online.
Avoid changing locations too much: When you walk around and change locations during a call, your cell phone's router or Wi-Fi connection fluctuates and may become weaker. Instead, find an area with a good connection to the router and remain there during the call.
» Worried about call quality? See how to reduce VoIP latency.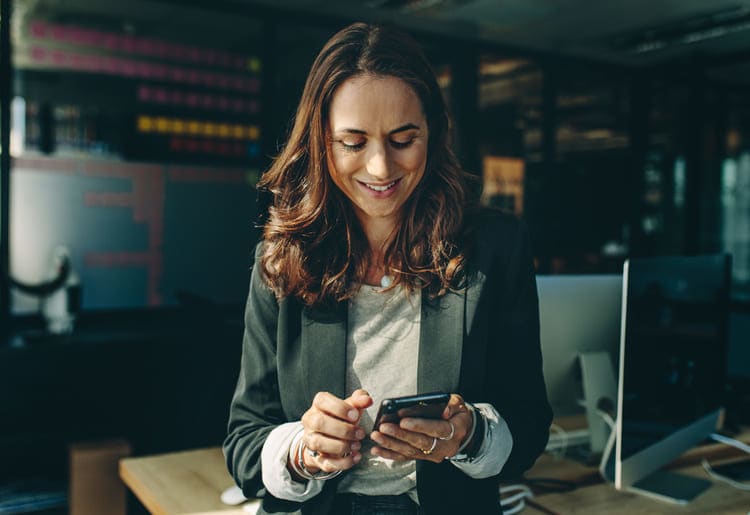 Securing Your VoIP Cell Phone
While providers generally offer VoIP security for cell phones and strong privacy through encryption and authentication processes, there are still risks.
VoIP Cell Phone Security Tips
When connected to Wi-Fi, opt for a private network that requires a password, preferably your personal router. Many VoIP apps offer enhanced security measures like password protection or two-factor authentication (2FA). By activating these features—which may require a code or facial recognition—you can bolster your defense against potential data breaches or unauthorized access.
Also, always be mindful of the information you store or share on your VoIP account. If a hacker ever compromises it, they may scour your messaging history and account details for valuable personal data, including credit card or social security details.
To make your business smarter and avoid risks, practice the tips above, keep VoIP calls as short as possible when using public networks, and never click suspicious links from your cell phone.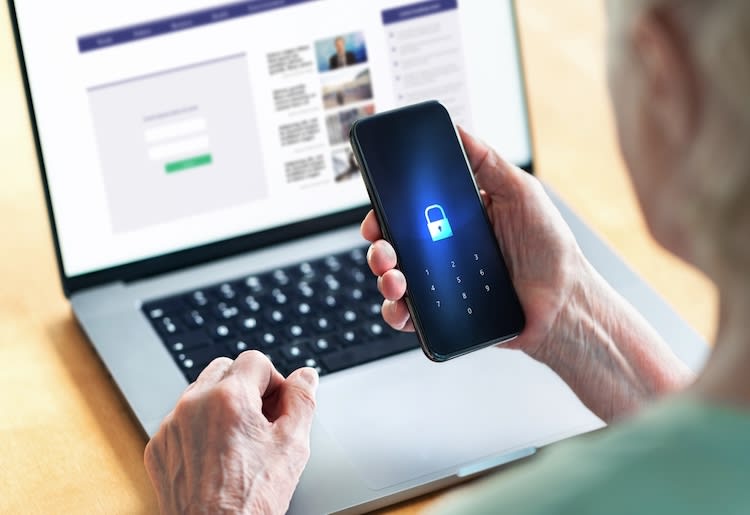 Cell Phones Work Great With VoIP
Due to their portability, internet connectivity, and built-in speakers, cell phones are ideal for VoIP communications. Users can place VoIP calls through Wi-Fi or a dedicated VoIP app wherever they have internet access, even when traveling internationally.
And the popularity is only growing as the mobile VoIP market is expected to reach $76.5 billion by 2028. If you're ready to go mobile with VoIP, check out providers like Vonage and Phone by Web.com.
» Discover the 10 questions you need to ask your VoIP provider before you sign up.