VoIP systems bring improved sound quality, reliable communication lines, and a whole range of business tools and features that medical centers find very valuable.
With so many options out there, how can you decide on the best one for your needs? This is just what we're here for. Our team tried and tested the best VoIP providers and rounded up all the information you need to decide which one is best for you.
Our Breakdown of the Best VoIP Providers for Medical Offices, Healthcare & Hospitals:
A Closer Look at Our Top 5 Best VoIP Providers for Hospitals
1. Vonage Business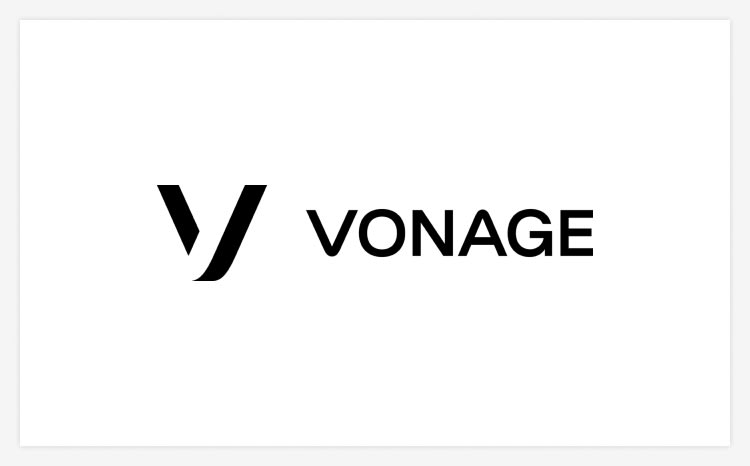 Vonage Business is one of the best VoIP providers for medical institutes and hospitals, thanks to its impressive cost savings and extremely good call quality. On average, users save 36% on call costs by using Vonage Business.
Some of the main features of Vonage Business include:
A powerful mobile app that integrates directly with the Vonage Business account so that doctors and medical staff can make and receive business calls from their smartphone from within the app.
Multiple integrations with 3rd-party apps enable better synchronization of patient information. A cloud-based model means that doctors can access full patient information from any device so that they can be fully informed when they answer patient questions from anywhere.
An auto attendant (called a 'virtual assistant' by Vonage Business) that routes calls to the right individual or to an entire department.
Group paging – also known as hunt group – so that medical administrators can contact multiple personnel at once.
Video conferencing, call bridging, and audio conference calls for better communications and knowledge sharing.
Voicemail support including voicemail to email.
Vonage's VoIP features can be perfectly tailored to medical professional needs with cloud technology and advanced integrations.

Get Started
2. RingCentral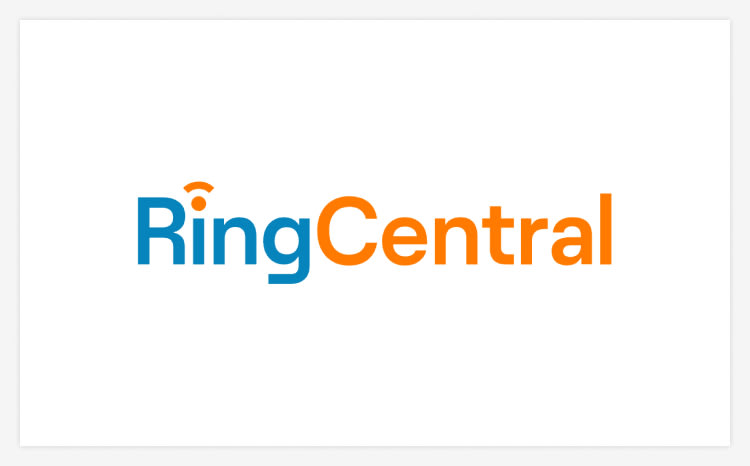 RingCentral is another leading VoIP provider with many features that are vital for hospitals and medical institutes. It already serves over 350,000 businesses thanks to the extensive features, sophisticated PBX solution, and easy scalability.
Some of the key features of RingCentral for hospitals and medical institutes include:
An effective mobile app that allows doctors to receive and make calls on their smartphones so that they can respond to patients even when away from their desks.
Unlimited video conferencing and audio conference calls to encourage greater collaboration between medical personnel.
Multiple integrations with 3rd-party apps that include Office365, NetSuite, and Outlook so that physicians and nurses can always access the identity and relevant details when they answer calls from or about patients.
Easily scalable for doctors' practices and medical centers that intend to expand.
Excellent customer support that helps solve user issues quickly to reduce downtime.
Call trees and call routing that makes sure that every patient who calls is answered by the most appropriate person for their situation.
Hunt groups–group calls–to alert several doctors to a situation or pass on important messages all at the same time.
Easy setup and system management so that even small medical centers that don't have a dedicated IT department can utilize the system.
Read the full RingCental review
Did you know? RingCentral sets up better patient care environments through intuitive call and analytics features.

Get Started
3. 8x8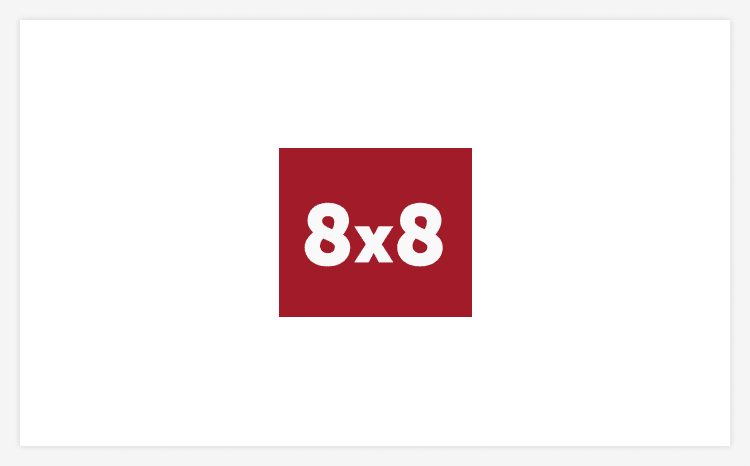 As a hosted cloud-based VoIP provider, 8x8 is another popular option for medical institutes and hospitals of all sizes. 8x8 charges reasonable rates and includes many useful features.
Some of the main advantages to using 8x8 include:
Highly-secure encryption and protection, which keeps patient data and personal information safe from hackers and cyberthieves. Medical personnel can chat securely so as to collaborate on difficult cases.
A very easy to set up and operate VoIP system which can be managed without difficulty, even by medical staff with little IT experience, ideal for small practices without an IT department.
Multiple 3rd-party app integrations to allow seamless connection with tools that include Outlook, Smartoffice, and NetSuite, so that medical practitioners can access patient details and extended caller ID no matter where they receive the call.
Video conferencing to promote collaboration and knowledge sharing.
Fax-to-email capabilities.
Voicemail-to-email feature that makes it easier to keep up with voice messages, especially at busy times.
Ring groups to transfer a call to multiple extensions at the same time, so as to increase the chances that it will be answered.
Auto attendant that handles initial calls and redirects them to the relevant extension.
Handy mobile app that enables medical staff to make and receive professional calls from within the app.
Click to learn more about 8x8's cloud communications for hospitals like call center, mobile and video features.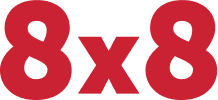 Get Started
4. Grasshopper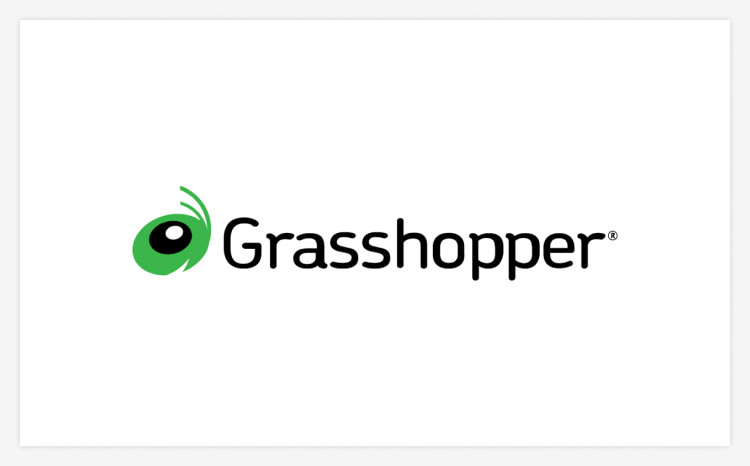 For smaller medical centers and doctors' practices, Grasshopper provides a call answering solution with plenty of business features for a low cost. While it's not technically a VoIP provider since it doesn't offer outbound calls, Grasshopper does provide many important features for hospitals and medical institutes.
The main features offered by Grasshopper include:
Low-cost pricing plans that don't require any additional hardware, thus saving money for small medical practices.
Extremely easy setup and call management so that even small practices without an IT department can set up and maintain the system.
Auto attendant to provide out-of-hours call handling as well as clear, professional call directing to individuals or departments, so as to avoid frustration from patients or employees who can't reach the right person.
Simple call transfer and call routing features to help everyone access the medical practitioner or staff member they need.
Find me/follow me capabilities so that doctors can receive important calls from patients and colleagues when they're away from their desk or at a different location.
Voicemail-to-email feature covers both voicemail recordings and voicemail transcriptions, making it easier for medical practitioners to keep on top of important voice messages.
Receive faxes as emails so that vital information doesn't get lost in the fax system.
Read the full Grasshopper review
With Grasshopper, toll-free, local, or vanity numbers included in the cost so that patients can get in touch more easily.

Get Started
5. GoToConnect (Jive)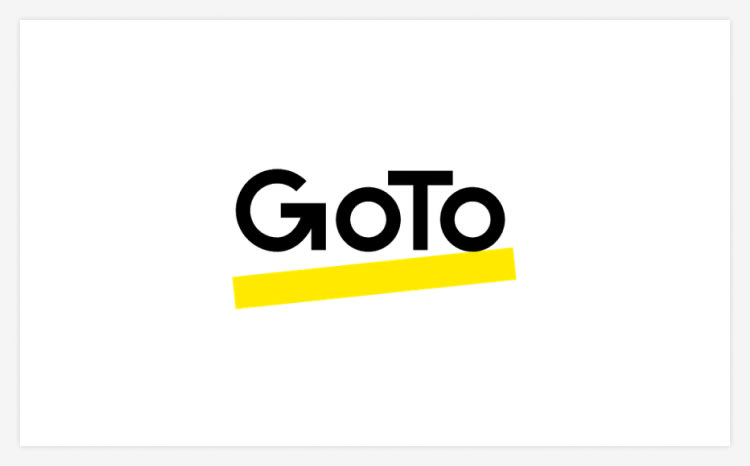 GoToConnect is a hosted VoIP provider that is particularly easy to set up and manage, making it a great choice for small medical practices that don't have any IT staff. Some of the main features of GoTo include:
A powerful mobile app that permits split calls, location-based rule calls, conference calls, chat, and blind and warm transfers so that medical practitioners can handle calls when they are away from their desks, working in a different clinic, or on the move.
Voicemail-to-email feature that sends voice messages in an email attachment as a recording, so that physicians can keep up with voicemail.
Extremely easy platform to set up and maintain which helps even medical practitioners without any IT experience handle calls efficiently.
Find me and follow me capabilities to ensure that important calls from colleagues and patients alike get answered by the right person, even when you are away from your desk.
Unlimited direct integrations that include the ability to access patient details from any device so that doctors can give informed opinions and answers over the phone.
Conference bridge to use for conference calls with up to 10 participants for better collaboration.
Unlimited auto attendants to direct calls to the right destination every time.
Time-based routing and custom schedules to cover every time of year, including weekends, holidays, and early closing days, etc.
Read the full GoToConnect (Jive) Review
See how GoToConnect can help your medical professionals improve communications with patients with no IT staff needed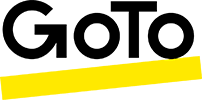 Get Started
Who is the best VoIP Call Center Provider?
Our pick for the best VoIP provider for medical offices is 8x8. 8x8 offers services channeled through a single app that works consistently on desktop, mobile, and in-browser. It comes with unlimited inbound and outbound calling in 47 countries, call recording and conferencing features.
Pricing starts at just $12/user/month, which is significantly lower than most competing brands. This makes 8x8 one of the best phone systems for small medical offices and an excellent VoIP system for healthcare providers in general.
8x8 seamlessly integrates with most popular business software, such as Salesforce, Netsuite, and Zendesk. If your hospital has a commonly used customer relationship management (CRM) program, you can integrate it easily with 8x8, saving you time and money.
Perhaps most critically, 8x8 is designed from the ground up to be HIPAA-compliant. Some providers can customize their services to be HIPAA-compliant—often at extra cost—but 8x8 is one of the few VoIP providers designed to comply with HIPAA by default.
For more information about 8x8, be sure to read our full 8x8 VoIP Review.
VoIP Benefits for Medical Institutes and Hospitals
VoIP systems help hospitals and medical institutes enjoy better and more reliable communication, which in itself brings a whole range of benefits. With a good VoIP system, patients are able to speak to their doctor, nurse, or medical practitioner faster without spending time waiting in call networks or facing the frustration of dropped calls. Improved communication means stronger relationships and trust between patients and doctors. By making it easier for patients to consult their physician remotely, VoIP services also help cut down on the number of patients who need to come in person to the medical center.
Through VoIP, doctors and medical personnel can also collaborate more easily, leading to greater knowledge sharing, better diagnoses, and clearer medical decision-making. By improving communication between medical practitioners, VoIP services help make sure that doctors have all the information they need to prescribe the correct course of treatment. This reduces the number of potentially serious mistakes and life-threatening misunderstandings.
Important VoIP Features for Medical Institutes and Hospitals
Almost every VoIP feature has some practical benefit for medical institutes, but here are some to look out for in particular:
An auto-attendant or virtual assistant can handle calls when there is no member of staff available and makes sure that each patient is directed to the right person.
Fax-to-email capabilities enable practices and medical centers to receive and respond to faxes even if there is no fax machine on site.
Encryption and other security features protect patient confidentiality and make it easier for medical practitioners to collaborate securely and remotely on a case.
Voicemail to email, either in the form of a voice recording or as a transcribed text, ensures greater efficiency in replying to voice messages.
Find me/follow me features allow doctors to receive phone calls from patients, consultants, or other medical services even when they are working in a different clinic or are away from their desks.
Call routing makes it easy for medical personnel to transfer incoming calls from one department to another in a busy hospital, or to set multiple extensions to ring at the same time.
Group paging permits hospital administrators and medical secretaries to deliver mass announcements across a number of telephones at once to speed up response time and ensure that the message is received.
What is the Best VoIP for Medical Institutes and Hospitals
The best VoIP solution for your medical institute or hospital is going to depend on a number of factors, including which features you need the most, how big your institute is, and what kind of software or hardware you already have. Here are the top five VoIP providers for medical institutes and hospitals.
How Can Hospitals Benefit from Using a VoIP Phone System?
Hospitals and medical offices of any size can benefit greatly from VoIP, as it results in better call quality, better phone reliability, and a better feature range than a traditional phone line. The best phone systems for medical offices are designed with security in mind, with built-in encryption that reduces the chance of a data breach. Since hospital calls routinely discuss confidential medical information, good security is critical.
Cloud-based VoIP for healthcare providers is highly scalable. Since most VoIP services are provided through the cloud, you can increase or decrease your phone bill anytime by adjusting your monthly subscription without needing to buy or sell lots of equipment.
What are Some Important VoIP Features for Hospitals?
The various features of a VoIP phone system can save you money and cut costs relative to a traditional phone line. Let's take a look at three of the most essential features of a VoIP phone service for hospitals.
Call Routing
With VoIP, you can route calls through multiple hospital departments. For instance, callers can select a reason for their call and be routed automatically to the correct department with an automatic receptionist. If that department is unavailable, you can program the call to shift to the next most appropriate department automatically.
You can use this to create a hierarchy for calls. For example, calls will go to the desired department first, then to a different one equipped to handle the overflow, then to any department that is not busy, then finally to the general reception desk, where they will go to voicemail if still not picked up. This system increases the odds of someone picking up the call, improving patient satisfaction.
Follow Me/Find Me
Consider a small medical office with two to three physicians. These doctors could be in their offices, in a room with a patient, or out of the office with only their cell phones available. The best VoIP systems for medical offices provide follow me/find me services. For each physician, you can set up a sequence of locations to route a call through.
For example, calls for a particular doctor may go to their office first, then to the phone in the room where they commonly see patients, then to their cell phone, then finally to the general reception desk. It is also possible to implement this system at a larger hospital with some work.
Having follow me/find me in place improves patient satisfaction. People calling for a specific doctor are more likely to reach that physician rather than a receptionist or a customer service representative.
Analytics and Reporting
Programs that offer VoIP for healthcare providers are a special form of contact center software. As such, they come with built-in reporting and analytics tools while traditional phone lines do not. You can use these tools to measure incoming call volume throughout the day, how many calls get dropped vs. how many get through to their destination, the number of voicemails coming in each day, and more.
While most hospitals already know their busiest times of day for patient intake, the same cannot always be said for incoming calls. You can use analytics to find out peak times for incoming calls and hire some part-time reception staff during those hours. You can also find out if your team are successfully taking the majority of calls or if a large number are being dropped or going to voicemail.
This information is helpful for many strategic decisions made by hiring managers and customer service teams.
How Can VoIP Help Hospitals Cut Costs?
VoIP systems are notably cheaper than traditional phone lines for several reasons. Firstly, the best VoIP for medical offices are cloud-based. This means that the hospital does not need to buy servers or even phones to use the system.
VoIP calls can be linked to existing phone lines—though they may require a VoIP adapter—or you can call directly from a computer. Some phones come with built-in VoIP compatibility, including all smartphones and certain models of conventional phone.
The VoIP provider handles maintenance and infrastructure purchases. The hospital is only responsible for its monthly subscription payment and not for large network infrastructure purchases related to its phone line.
Since companies offering VoIP for healthcare providers service multiple hospitals, they take advantage of economies of scale. The VoIP company can afford to buy the largest servers with the lowest per-unit costs and pass on some of these savings to the hospitals.
All in all, affordable monthly rates, cloud-based infrastructure, and major expenses being outsourced mean that VoIP phone service to hospitals is far cheaper than maintaining a traditional phone line.
How Does VoIP Help Medical Institutes and Hospitals Cut Costs
VoIP systems can help cut down on communications costs for medical institutes and hospitals in a number of ways. By removing the need to pay for an extra, dedicated phone line, doctors' practices can save money. Calls made through a VoIP system, both locally and nationally, usually cost less per call than they would on a landline.
By enabling video conferencing and audio conference calls, VoIP systems reduce the costs of holding in-person meetings. Transportation costs, the price of maintaining or renting meeting facilities, and general meeting costs are all decreased drastically when you can hold a virtual meeting instead.
There are also other important costs that are not as easy to measure which are reduced by a VoIP system. These include the cost of malpractice suits due to miscommunication, the effects of a frustrated and angry patient who can't get through to his/her physician, and the overall greater efficiency that comes with better knowledge sharing.
How VoIP is Changing Medical Institutes and Hospitals
Along with other cutting edge technology, VoIP is part of a wave of change in medical institutes and hospitals. Secure cloud-based VoIP communications mean that doctors can access full patient data immediately, no matter where they are or where the data was originally gathered. As reliability has increased, VoIP solutions are able to provide communications services that have barely any downtime, lower latency, and better sound quality.
Follow me, call transfer, and call routing features mean that hospitals can leave behind the frustration of not being able to contact a given doctor or nurse because he/she is not at their desk. Better virtual communication also enables doctors and other medical practitioners to meet to share knowledge, discuss difficult cases, and prepare case studies much more frequently, which raises the standard of medicine everywhere.
You might also like