A VoIP contact center or VoIP call center is a contact center that operates on VoIP technology instead of traditional phone lines. Whether your company has an inbound contact center, outbound contact center, virtual contact center, or any other type of contact center, cutting the cord on your phone line and replacing it with a VoIP solution can bring many benefits to your business.
VoIP for business is cheap to set up, it's reliable, and it enables the inclusion of an infinite number of features. The best VoIP providers offer dozens of features to help make your contact center the best it can be. These include things like detailed real-time reporting on customers and agents, interactive voice response (IVR) and automated call distribution (ACD), and customer speech analytics.
So how do you choose the best system for your business? We recommend looking at things like price, features, and system reliability when comparing VoIP contact center providers. In this article, we've tested the best services out there and rounded up all the information you need, so you don't have to do any guesswork yourself.
Our Top 10 Best Voip Call Center Providers & Solutions:
Our Picks for The Best Voip Call Centers Providers & Services - Reviews:
1. Vonage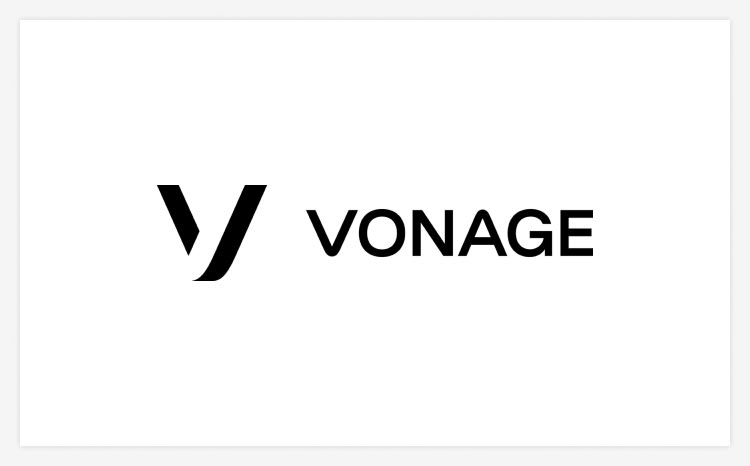 Vonage went one step ahead of its competition in 2018 with the launch of Vonage CX Cloud, a sophisticated omnichannel cloud contact center solution. Vonage business customers of all sizes can customize the Vonage CX Cloud through Vonage's API platform.
Vonage's platform offers a range of advanced capabilities, such as real-time insight into caller sentiment and emotions, which enable better decision-making and customer support. It also includes chatbots, visual interactive voice response, and other self-service capabilities that help resolve customer queries quickly and seamlessly. The platform features automatic call distribution, including universal queuing and call routing based on agent expertise. There are also advanced analytics, such as recurring custom reports, real-time metrics, and historical data. Finally, Vonage's platform provides workforce optimization tools, including automatic desktop call recording and simplified agent scheduling.
Why we chose Vonage: We selected Vonage for its exemplary call center solutions due to its wide range of advanced capabilities and focus on catering to businesses of all sizes, ensuring customizable and scalable solutions for diverse client needs.

Vonage Visit Vonage
2. RingCentral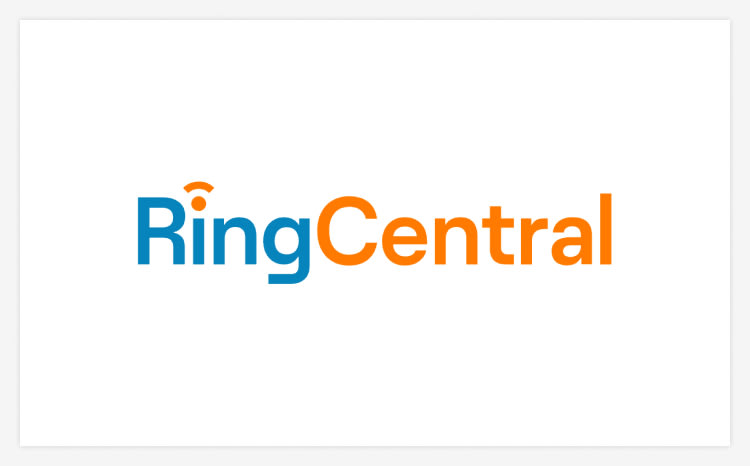 RingCentral is another popular VoIP provider that services businesses across all types and sizes. It offers 3 standalone call center packages ranging from a cheaper package with basic features to a more expensive package with advanced interactive voice response and automatic call distribution features. All contact center plans integrate completely with RingCentral's VoIP for business, which includes unlimited calling in the US and Canada, and seamless CRM integrations like Salesforce.
RingCentral's contact center packages offer a comprehensive range of features, such as interactive voice response (IVR) and automated call distribution (ACD). They also provide omnichannel capabilities, including email, chat, SMS, and social media. Outbound features comprise preview dialer, progressive dialer, predictive dialer, and campaign management. Additionally, the platform includes workforce optimization tools, such as performance management, omnichannel analytics, workforce management, and quality management.
Why we chose RingCentral: RingCentral stands out as an exemplary Call Center VoIP Provider due to its extensive features and robust omnichannel capabilities that cater to businesses' diverse communication requirements, ensuring both efficiency and customer satisfaction.
Read the full RingCentral review
RingCentral MVP Visit Site
3. 8x8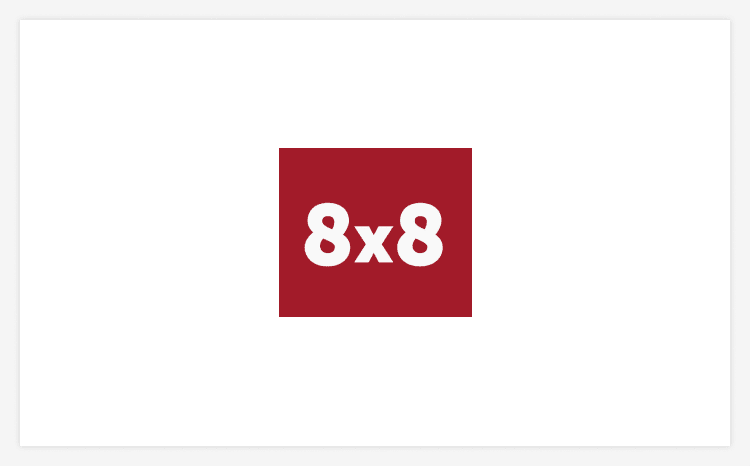 8x8 offers plenty of choice when it comes to setting up a contact center. It appeals to all types of businesses, with solutions for inbound and outbound voice call centers; multichannel operations spanning voice, email, SMS, and chat; and, best of all, virtual contact centers, unifying your headquarters with outsourced or remote operations.
8x8 is an excellent choice for call centers that require powerful speech analytics, historical reporting, skills-based routing, and interactive voice response. They also offer web callback, allowing customers to easily get the help they need from agents.
Why we chose 8x8: We chose 8x8 as a VoIP provider for call centers because of their comprehensive suite of features and tools that empower contact center managers to streamline operations.

8x8 Visit 8x8
4. GoToConnect (Jive)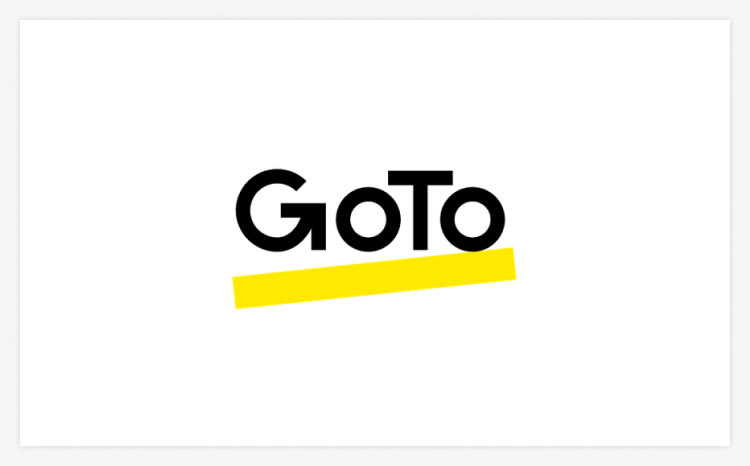 GoToConnect specializes in supplying VoIP solutions and call-center facilities to small and medium-sized businesses. GoToConnect's cloud-based contact center is built on a principle of offering businesses an affordable contact center with basic features, real-time reporting, and good call management. It offers customized plans starting from $99.95 per user per month. Jive has also partnered with inContact to provide an enterprise-grade contact center solution that includes omnichannel integration, advanced reporting features, and outbound dialer.
GoToConnect provides a range of tools to improve the management and performance of your contact center. You can gain real-time insights into the number of agents on calls, their active talk time and overall performance with queue reports and agent summary reports. Live status wallboards display all this information in real-time for better monitoring of your contact center's performance.
Why we chose GoToConnect: With GoToConnect, businesses gain access to advanced call center functionalities such as robust call routing, call monitoring, and call analytics. The platform also offers seamless integration with other business tools and applications, allowing for a streamlined workflow and enhanced productivity.
Read the full GoToConnect (Jive) review

GoTo Connect Visit GoToConnect (Jive)
5. FusionConnect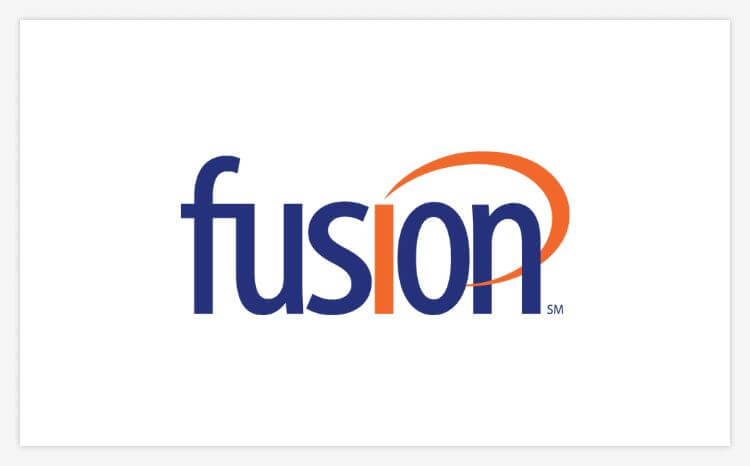 FusionConnect offers an exceptional suite of services, positioning it as a top choice for call center solutions. One notable feature is its flexible pricing system, catering to businesses of all sizes. With customizable plans and transparent pricing structures, FusionConnect enables call centers to optimize costs while accessing a wide range of features.
The call routing capabilities of FusionConnect are robust and efficient, ensuring seamless direction of calls to the most suitable agents. This leads to improved customer satisfaction and reduced call handling times. Alongside these core features, FusionConnect provides advanced call analytics, real-time monitoring, and reporting tools. These empower call center managers to gain valuable insights and make data-driven decisions. By choosing FusionConnect, call centers can elevate performance, enhance customer experiences, and drive business growth.
Why we chose FusionConnect: With intelligent routing algorithms, skill-based routing, and customizable call queues, FusionConnect allows businesses to effectively manage and prioritize incoming calls based on factors such as agent availability, skill sets, and customer preferences. This sophisticated call routing system results in reduced call handling times, improved agent productivity, and enhanced customer experiences.
Read FusionConnect's review and see what changed and updated since acquiring MegaPath.

MegaPath Visit Site
6. Mitel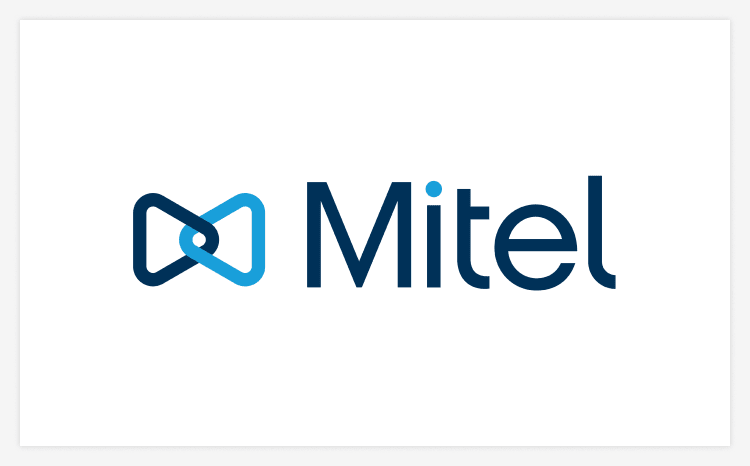 Best for: Small businesses
Price per kit: $19.99-$49.99/user/month
Mitel offers a range of call center products, including their notable business VoIP solution called RingCentral. Starting at just $19.99/user/month, RingCentral provides a comprehensive software package with unlimited VoIP calling in the US and Canada, video conferencing for large groups, and optional unlimited storage through the Ultimate Tier at $49.99/month.
RingCentral encompasses essential call center features such as automatic call recording, call handling, and hot-desking, empowering tech support personnel to take control of customers' machines.
One of the notable advantages of RingCentral is its impressive array of built-in integration options, supporting platforms like Salesforce, Zendesk, Canvas, Office365, and the G-suite.
While the $19.99 Essentials tier restricts simultaneous users to 20, most competing brands charge higher prices without user limitations. RingCentral, as Mitel's business VoIP product, offers robust communication solutions for businesses of all sizes. The highly affordable Essentials plan provides excellent value, delivering advanced call center software at a fraction of the usual cost for 20 users or fewer.
Why we chose Mitel: Mitel ensures that contact centers can effectively manage their communication needs as they grow. By choosing Mitel as their VoIP provider, contact centers can benefit from a trusted and comprehensive solution that optimizes operations and delivers exceptional customer service.
Pros
Includes video and audio conferencing

Unlimited calls in North America

Impressive integration options
Cons
20-user limit on most affordable tier

Unlimited storage option is expensive

Mitel Visit Site
7. PanTerra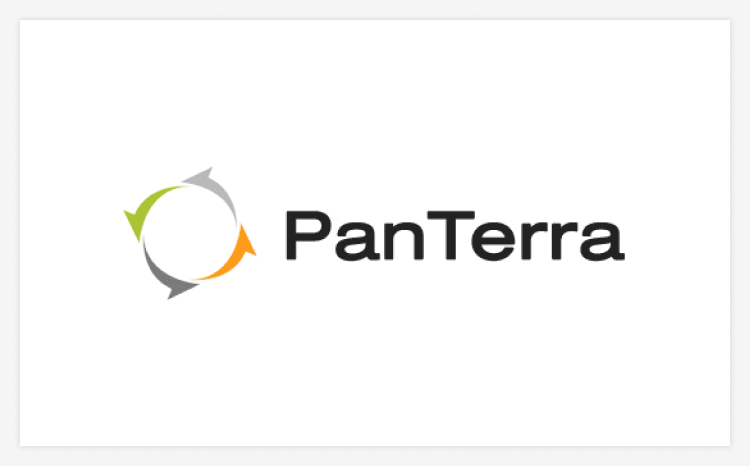 Best for: Mid-to-large enterprises
Price per kit: $24.95-$44.95/user/month
PanTerra is a comprehensive all-in-one business communication solution that encompasses contact center features, team messaging, file sync, and business analytics. It offers a wide range of advanced functionalities, such as unlimited outbound VoIP calling, ring groups, find me/follow me, and call recording, even at the lowest pricing tier. Moreover, PanTerra allows screen sharing for internal and external tech support, efficient team messaging, and seamless integration with popular CRM and Microsoft Office365 products.
With its extensive feature list catering to both internal and external communications, PanTerra provides excellent value for money across all price tiers. It's important to note that while the lowest pricing level is feature-rich compared to some competitors, it does come at a higher cost of $24.95/user/month.
For small businesses, the higher price of PanTerra may be a deterrent, as they might end up paying for features they don't extensively use. As a result, PanTerra is best suited for mid-to-large enterprise users who can fully leverage its comprehensive capabilities.
Why we chose PanTerra: PanTerra stands out as a compelling choice for call center VoIP solutions due to its all-in-one nature and comprehensive feature set.
Pros
Advanced call routing at lowest tier

CRM integration from lowest tier

Unlimited video conferencing
Cons
High cost at lowest tier

Too feature-heavy for small businesses

PanTerra Visit Site
8. Zendesk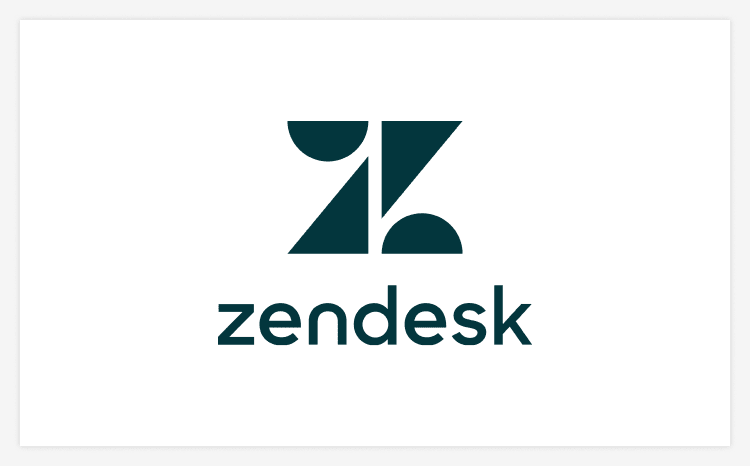 Best for: Large enterprises.
Price per kit: $49.99-$215/user/month
Zendesk is a powerful and feature-rich call center VoIP provider, widely chosen by large enterprises like Netflix, Uber, and Tesco. While Zendesk's website presents two plan collections, "Plans for everyone" and "Enterprise plans," its pricing and features primarily target large enterprise users.
Starting at $49.99/user/month, Zendesk's cheapest subscription is the Suite Team plan. It offers a comprehensive cloud call center solution, a self-service helpdesk builder, and an AI-powered chatbot.
All Zendesk plans share similar features, including omnichannel marketing. However, the higher-tier plans allow for larger-scale deployments. The Suite Team plan is limited to one department and lacks advanced call routing features. In contrast, the Suite Enterprise plan supports unlimited departments and offers advanced call routing based on employee skill set, department, or customized metrics.
It's worth noting that unlike some competitors, Zendesk does not provide unlimited storage. Enterprise-level users have a storage cap of 200MB of data and 10GB of file storage per agent.
Considering its higher pricing and advanced features, Zendesk is most suitable for large enterprise users who can maximize its capabilities.
Why we chose Zendesk: Zendesk is a compelling choice for call centers as a VoIP provider, offering powerful features such as omnichannel marketing and advanced call routing capabilities. With its reputation as a go-to solution for large enterprises, Zendesk provides scalable deployments and comprehensive cloud call center solutions.
Pros
AI-powered chat at all plan levels

Full omnichannel support suite

Omnichannel ticketing
Cons
Expensive

No unlimited storage

Zendesk Visit Site
9. Convoso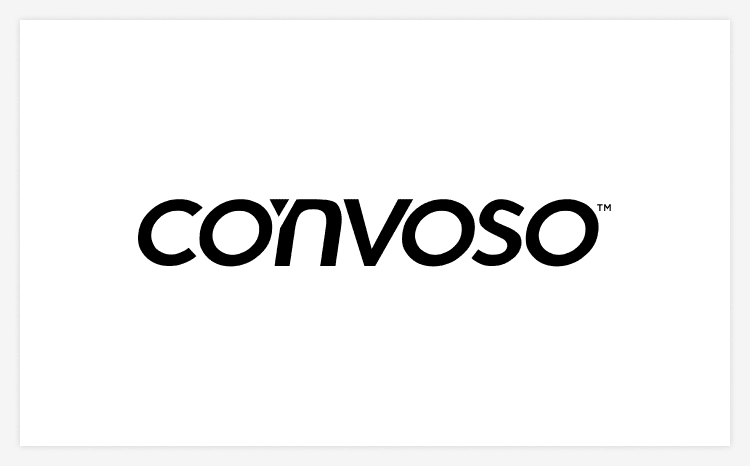 Best for: Outbound marketing
Price per kit: Pricing on request
Unlike most providers on our list, Convoso is not a full-featured call center solution. It specializes in outbound telephone marketing and offers a range of advanced auto-dialer features.
Convoso's preview dialer links with your company CRM and provides a customer snapshot to the agent making the call. Agents can use this to identify sales opportunities and learn about existing products the customer has.
Convoso also offers a separate product called click-to-comply, which automatically cross-references your calling activities with the National Do Not Call Registry to ensure everything is compliant.
There is also a power dialer that places multiple calls per agent. Although an agent can't take more than one call at a time, outbound calls often have low pickup rates. Setting two to three calls per agent could be significantly more efficient, especially during low volume periods.
Why we chose Convoso: While Convoso isn't suitable for customer service teams, as there is no inbound call handling, Convoso can provide a range of robust automatic dialer solutions to fit your needs if your business focuses on outbound telephone marketing.
Pros
Automated do-not-call compliance

CRM integration for preview dialer

Power dialer
Cons
Not suitable for customer service teams

No inbound call handling

Convoso Visit Site
10. Cloudphone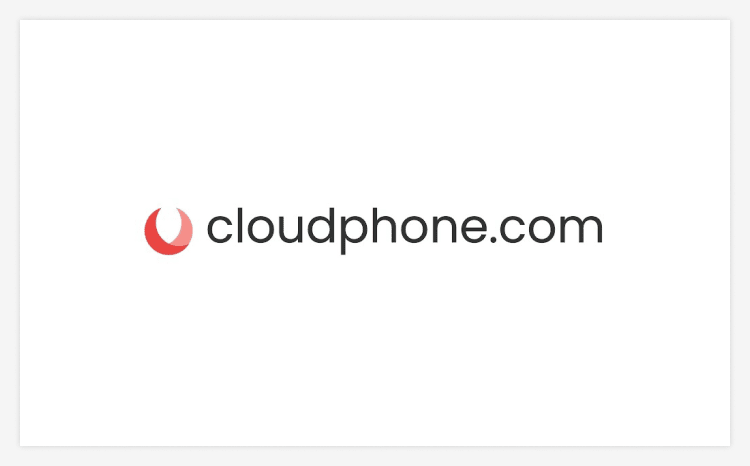 Best for: Small call centers
Price per kit: From $24-$89/month
Cloudphone is a flexible and feature-rich VoIP for call centers that offers both voice and text support. With Cloudphone, you can set up virtual receptions as well as automated text responses. This helps to minimize your call center's response time and reduce your employee's workload.
Pricing for Cloudphone starts at $24 per month for 2 users and a single number. Most call centers will need a Small Business plan, which costs $89 per month and supports up to 10 users and 10 phone numbers.
All VoIP plans at Cloudphone include unlimited voice and messaging in the US and Canada. Plus you get features like call recording, voicemail transcription, a shared contact database for your entire call center, and a note-taking system that you can use like a basic CRM.
Why we chose Cloudphone: CloudPhone offers robust VoIP integrations that allow businesses to seamlessly connect their VoIP system with popular CRM platforms like Salesforce, HubSpot, and Zoho CRM. This integration enables streamlined workflows, centralized customer data, and enhanced communication capabilities. With CloudPhone's VoIP integrations, businesses can optimize their communication processes and improve overall efficiency.
Pros:
Up to 10 virtual receptionists

Note-taking system acts like a CRM

Automated text responders
Cons:
The largest plan only supports 10 users

Doesn't offer a power dialer

CloudPhone Visit Site
What Is Call Center Software?
Call center software governs every aspect of your call center's operations. When a call from a customer comes in, it will be funneled to the appropriate representative. You can take notes on customer interactions, automatically make outbound calls from a list, and create and resolve incident tickets.
Management can use a call center program to monitor various metrics, such as average call lengths, service level or sales targets, and customer feedback scores. Managers can also use call center software to listen in or even jump in on a call as a third party if a rep requires assistance.
Modern call center software usually uses VoIP, or Voice over Internet Protocol, to facilitate phone calls. Instead of flooding the public telephone network with thousands of calls daily, VoIP technology transmits phone calls directly over the internet, which is faster and more efficient. This also removes the need for dedicated telephone infrastructure since you can make VoIP calls with a standard desktop computer.
Since call center software is entirely virtual, most call center VoIP programs are hosted on the cloud. Businesses request the number of users they need and pick their preferred features. The call center VoIP provider then sends them a ready-made call center package. This lets the call center operate with minimal in-house network infrastructure.
Call Center Vs. Contact Center: What's The Difference?
A call center is a dedicated company, or department, that handles inbound and outbound customer calls. Some call centers have VoIP software, while others employ traditional telephone systems. The telephone-only call center is largely obsolete with the advent of the internet, social media, and smartphone technology.
Existing call centers are fast transforming into contact centers. Contact centers employ various methods to communicate with customers, including phone, online chat, email, service tickets, and more.

Nowadays, according to research by Salesforce, customers use an average of 10 channels to communicate with brands, and it makes sense to update your customer service department's capabilities accordingly.
It is relatively simple to train experienced customer service reps to adapt their skills to social media, online chat, email, and other channels. Most modern VoIP contact center software also offers built-in support for these channels.

Your call center can easily integrate them into its day-to-day operations, becoming a contact center practically overnight. To learn more, check out our article on the 10 Differences Between Contact Centers and Call Centers.
Why Use Call Center Software?
Building phone infrastructure for your business from scratch is difficult, expensive, and, thanks to VoIP call center software, often unnecessary. Call center VoIP providers offer a software bundle that enables service reps to make internet-transmitted calls directly from their computer, eliminating the need for phones entirely.
This makes your service reps infinitely more versatile since they can access other channels such as email, social media, or online chat as required, with no additional hardware requirements.
The best call center VoIP providers offer their services over the cloud. This means you can scale your operation up or down as needed by simply adjusting your monthly subscription with the provider. There is no need to maintain costly servers in-house: all infrastructure costs and the associated support are outsourced to the call center VoIP provider.
Since the VoIP provider services numerous businesses, they can take advantage of economies of scale by buying up large-scale infrastructure with lower costs per user. The provider passes on some of these savings to you, meaning it's almost always cheaper to buy cloud-based VoIP call center software than to maintain everything in-house.
In short, VoIP call center software is affordable, provides lots of options to keep in touch with your customers, and you can scale it up and down as needed without buying or selling thousands of dollars worth of equipment.
Important Contact Center Software Features
Call routing, also called call hunting, automatic call diversion, or call queueing, refers to automatically diverting inbound customer calls to the proper destination. Your VoIP call center software should automatically route inbound calls to the correct people, in order of priority.

You could, for instance, set it up so that the call goes to the first available trained representative, then to another rep, or finally another department if everyone is unavailable.
Good call center software lets you program this sequence automatically, including where calls go (automatic call diversion) and where to reroute them if all initial reps are busy (call queueing).
Call handling includes features like whisper, barge-in, and call monitoring. These features let a third person, such as a manager, interact with an ongoing call between a service rep and a customer.
Whisper lets you speak to one of the parties in the call without the other hearing. For example, you could use this to provide on-the-spot assistance to a customer service rep during a call.

Barge-in allows you to take over the call from another caller instantaneously, while call monitoring lets you listen in on calls and record them for later playback.
In addition to call-related features, your VoIP program should have a dashboard that integrates social media feeds, online chat, email, and other customer-facing channels.
That way, reps can manage your entire contact center system from one place, significantly reducing operational time. This also means that some channels, such as socials and chat, can be handled by a single rep simultaneously.
The precise channels you require will depend on your specific needs. At the very least though, customers expect to receive prompt responses via call, email, and message on any of your active social media platforms.
10 Things to Consider When Choosing the Best VoIP Contact Center for Your Business
When looking for call center software there are some must-haves that should be at the top of your list, such as controlled calls, multiple phone connections, voicemail, and call routing extensions, to name a few.
Here are some tips on how to choose the best call center when shopping around:
1. Ease of Use
Life is short, don't spend it trying to figure out your call center software. Setup should be all but instant, allowing you to get up and running within minutes, on a system that even a novice can navigate like a pro.
2. Call Queues (Hunt Group)
Call it line hunting or a hunt group, rest assured, you won't need a firearm or comfortable shoes for a call hunt. Call hunting routes incoming phone calls into a group of people that are set up to take incoming calls, what is typically known as a "hunt group." Usually these can include dozens of people, arranged into a queue where each subsequent incoming call is routed to the next recipient in line.

This can be crucial in a call center where you have a high value of phone calls and you want to make sure calls are answered without customers needing to know multiple extension numbers, and without representatives waiting around while the calls pile up.
3. Call Quality
You know a VoIP system can save you money and get your telecommunications running better than ever, but at times you can have some patchy voice quality. Why's that? There are a few explanations. A poor internet connection is a common problem, so make sure that your provider gives you business class high speed on your connection and that you have a reliable VoIP router.

What's known as "latency" refers to the amount of time between when a sound exits your mouth until the person on the other side hears it. When it's bad, that's when you have that echo or delay on the line. This can occur when there is too much information heading through the system (in the form of voice packets) and becomes backed up.

Look for a software provider that can prioritize VoIP traffic and handle a large volume of calls.
4. Analytics
Sophisticated analytics reporting allows managers to get a comprehensive view of their telecommunications, from call volume to duration, wait time, and more. When you're training new operators, having data on hand can give you a wealth of teachable information that can help your employees grow.

You can see how long their average successful sales call took, and how often they were hung up on in the first few moments of the call. You can see which calls, using which scripts, were the most successful, including factors such as time of day, and so on.
5. ACD (Automatic Call Divert)
You can't please all the people all the time, and you for sure can't answer every call right away when things get busy. That's why automatic call divert (ACD) is one of the most important features for most businesses. If your phone line is busy when a call comes in, this feature will automatically forward the call down the line to another available representative.

This is a cost-efficient, fast, and dynamic way of maintaining order, consistency, and call flow. You can also get call center software that allows you to customize your call priority management, in order to ensure that high priority calls get to where they're going faster, and don't get lost in the mix.
6. Interactive Voice Responses (IVR)
If you've ever sat snickering while you watched a spouse or loved one struggle with a computerized voice recognition operator, then you know that not everybody loves this feature. And while it's true that voice recognition operators can be a mixed bag, when done right it's a real time saver, and as this technology improves, it stands to get only more user-friendly.
7. Unlimited Calls
If your company makes a large amount of national and/or international calls (say, if you're a call center) then this feature can save you a large amount of money on your phone bills. Companies like Vonage and Ooma offer unlimited national calls, which is ideal for small businesses with a local clientele. Conversely, MegaPath and Jive each offer unlimited international calling for enterprise customers.
8. Training Features
When training new employees, it is helpful to be able to subtly—or not so subtly—coach or in some cases intervene when calls get too difficult for them to handle. There are a number of features that can help you out with new hires, such as call barging, which allows you to drop in on live calls to speak to both parties, allowing you to step in and help out at any time during a business call.
9. Disposition Codes
This feature allows your agents to take notes on how the call went, record which follow-up actions are required, and detail the outcome of the call. Labels include simple one-word summaries such as "busy" and "disconnected" as well as labels such as "transferred to marketing" or "refund granted," which can provide a much clearer picture of where to look and an overview of what's going on at a glance.
10. Voicemail Options
Voice messages have come a long way since the humble answering machine. Today you can find various voicemail options that are tailor-made for people who don't have the time to play back their voicemails one by one. Many call center software providers feature options that allow voice-to-text transcription of voicemails, which are then sent to you by email in text or audio.

Others allow you to manage your voicemail inbox online, so you can view, manage, download, or delete your messages directly from your desktop. You can also forward voicemails to other extensions and, with the text-to-voice option, you can listen to your voicemails hands free—no small thing if you're behind the wheel.