As emergency alert necklaces become more popular, the industry is responding with more advanced features, better designs, and more reliable systems, making these wearable life-saving devices easier to use and more relevant than ever before.
Top 10 Best Medical Alert Necklaces
When in the market for a medical ID necklace, there are a few things you won't want to do without. Things like location services and reliability are important features that make up a good mobile medical alert system.
Women's alert necklaces should also be lightweight and discreet for maximum comfort and minimum irritation. Here are ten of the top medical alert necklaces in the industry that deliver all of that and more.
1. Medical Guardian
The #1 top medical alert system in the country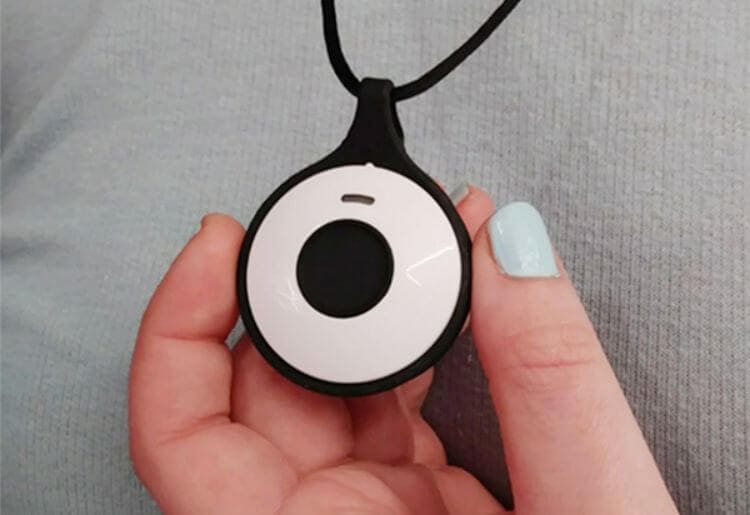 Pros:
Fast and simple activation process

Customizable packages

Lightweight and discreet
Cons:
Fee for lost or damaged equipment

Slightly pricey
Medical Guardian is one of the most trusted names in the medical alert systems industry. It offers a wide range of products, including bracelets, watches, and of course, medical alert necklaces for seniors.
All medical alert systems from Medical Guardian come with 24/7 monitoring services across the United States manned by certified and trained emergency professionals.
The alert necklace is lightweight and easy to wear around the neck. Medical Guardian also lets you customize your medical alert package, including items that you want and leaving out services that aren't necessary for you. Options include a lockbox, fall detection, and GPS monitoring for seniors, whether they are home-based or constantly on the go.
Read the full Medical Guardian review

Medical Guardian Visit Site
2. Medical Alert
Contract-free medical alert with service & style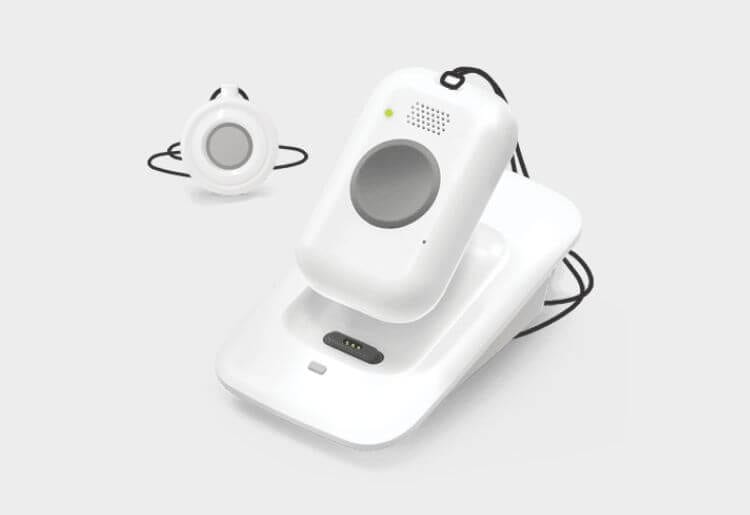 Pros:
Long battery life

Chic necklace design

GPS location services
Cons:
Fall detection costs extra

Few extra features
Medical Alert is another one of the top-rated medical alert carriers in the country. It provides continuous service and medical emergency support that stays with you until help arrives—which could be enough to save your life in a serious situation.
Medical Alert's alert jewelry for elderly movers is particularly attractive with its chic design and sleek chrome finish. You don't feel like you're wearing a medical alert button, but a natural accessory.
Medical Alert really packs a lot into its packages, too. You can get a 24/7 emergency response, automatic notification of your specified emergency contacts, a 30-day risk-free trial period, and specialized safety instructions.
Medical Alert offers monthly subscriptions, so you aren't tied into long-term commitments. And at just $19.95 a month, it's one of the most affordable medical alert systems out there. Plus, Medical Alert also runs frequent deals, offering free shipping, free service for a month, and a free lockbox.
Read the full Medical Alert review

Medical Alert Visit Site
3. MobileHelp
Mobile medical help wherever you are
Pros:
No long contracts or hidden fees

Mobile device works inside and out of the home

Free lockbox
Cons:
Customer service is limited

Fee for lost or damaged equipment
MobileHelp offers reliable medical alert services for mobile seniors. You can activate the medical services just by pressing the button on the wearable medical alert necklace.
You can also purchase automatic fall detection. That way, even if you can't press the button, medical care will arrive on the scene. Using advanced GPS location tracking, MobileHelp can pinpoint your location in an emergency. With nationwide cellular coverage connecting MobileHelp's devices, you'll be covered wherever you go.
MobileHelp also has a duo pack for couples who both want monitoring devices. The bundled package helps you save on the monthly fee without foregoing important medical alert services. Plus, you will get a free lockbox with every purchase of a reliable medical ID necklace.
Read the full MobileHelp review

MobileHelp Visit Site
4. LifeStation
Smarter technology for safer living
Pros:
30-day money-back guarantee

Extremely fast response time

Smart device integration
Cons:
Fall detection costs extra

Limited base station range
LifeStation is one of the most advanced medical alert necklaces on the market today. It comes with a mobile app that's a convenient way to keep tabs on your loved ones while maintaining their independence and mobility.
LifeStation can help you locate your elderly parents and loved ones by checking on their location at any time. The emergency alert necklace will also pinpoint your exact location using GPS location services and WiFi so that medical personnel can find you instantly in case of an emergency.
What's more, LifeStation medical ID necklaces can be linked to your smart devices. So, you can sync up and find out information about your loved one using Alexa or your Amazon Echo 24/7.
The medical ID necklace has built-in fall detection (at an extra cost), and it gives you voice prompts when your battery is running low.
Read the full LifeStation review

LifeStation Visit Site
5. Bay Alarm
Taking medical alert services to the next level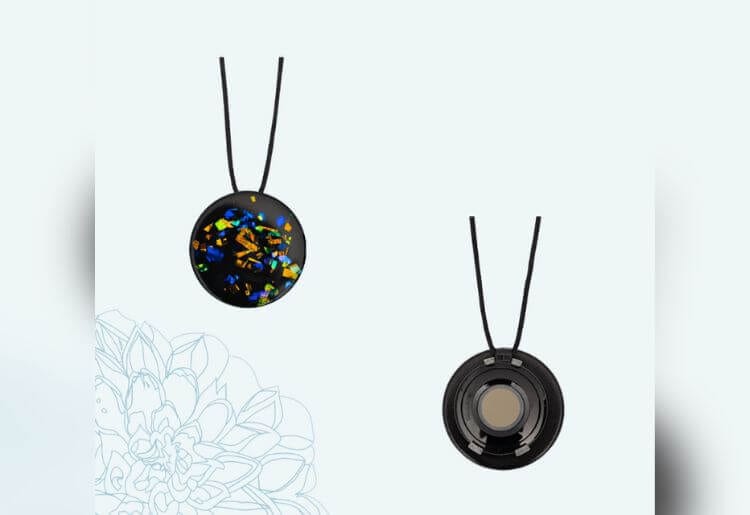 Pros:
30-day risk-free trial

Advanced tech for better service and reliability

Accessorize your medical ID necklace
Cons:
Substandard customer service

Mobile app could be better
Bay Alarm is a cutting-edge medical alert service that offers chic medical ID jewelry, advanced technology features, and unparalleled response services. You can expect faster response times, GPS-based location tracking, and better durability.
Alert necklaces are water resistant, and Bay Alarm also offers end-to-end 4G-LTE coverage. That means your medical alert ID necklace will always be functioning wherever you go in the country.
If you are the type of person who likes to accessorize, you are going to love these medical ID necklaces. The women's pendants can be customized to beautify your wardrobe with an attractive Bella Charms pendant cover. Available in four attractive designs, these charms fit snugly onto the back of your alert necklace, so you never have to sacrifice style or safety.
Bay Alarm Medical Visit site
6. Lifeline
Customizable 24/7 Monitoring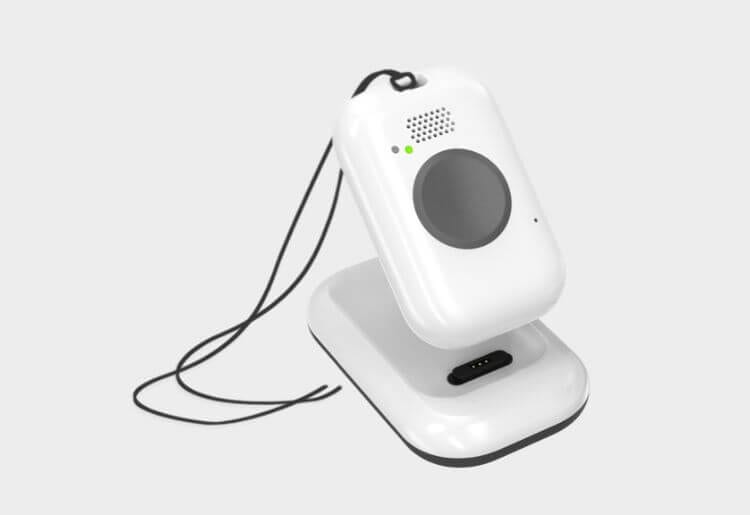 Pros:
24/7 US-based response team

Mobile & at-home systems

Customizable response plans
Cons:
No email support

Cellular needs AT&T network coverage
Lifeline is a popular medical alert company with millions of customers and resoundingly positive reviews across various digital channels. It boasts a selection of medical alert devices, including an attractive on-the-go necklace. Its prices sit around the industry average, and both landline and cellular connectivity are available.
Meanwhile, Lifeline offers 24/7 US-based medical alert monitoring. The response team offers multilingual support, and it claims to put you in touch with a response agent within 12 seconds. The On the Go device even includes automatic fall detection and two-way communication.
If you have any issues, the customer service team is available to help. You can reach out via phone, live chat, or by filling in the online contact form. Email support is absent, but there is an excellent knowledge base that contains a selection of useful troubleshooting resources and getting started guides.
You will need AT&T network coverage to use a cellular system, which will be a major negative for some. But overall, Lifeline stands out as a reliable medical device company with modern equipment and high-quality monitoring.

Lifeline Visit Site
7. Aloe Care Health
Advanced Medical Alert Features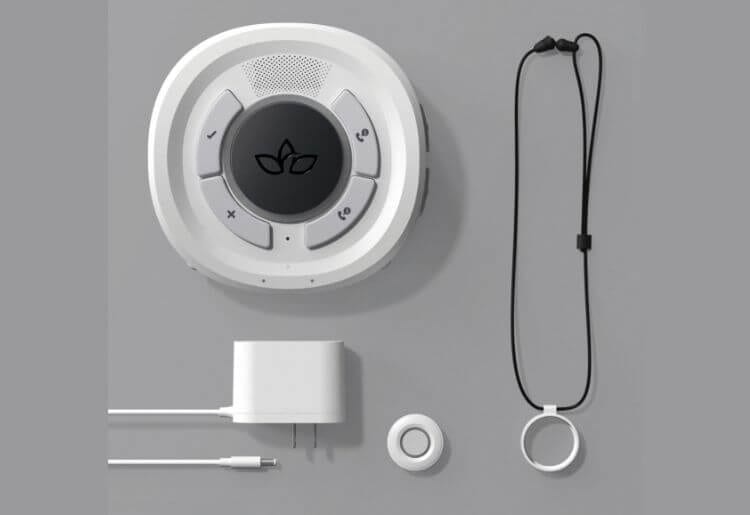 Pros:
Built-in 4G connectivity

No long-term contracts

Wearable care button
Cons:
Has to be self-installed

Family app can only be used with a smartphone
Aloe Care Health offers 24/7/365 medical alert monitoring backed by a suite of modern alert devices, including a Mobile Companion that can be worn as a necklace.
For starters, your system is controlled by a Smart Hub, which enables you to contact a response agent. The system is also voice-activated, enabling you to request help by repeating the word "emergency" at least twice.
The Aloe Care Mobile Companion can be linked to your at-home system, and it provides everything from GPS location tracking to fall detection. It also boasts two-way talk, so you can speak with first responders if an emergency occurs,
The system is also very easy to get started with, which makes it great for the elderly and others who may not be very mobile. There's a selection of videos and other resources on the Aloe Care Health website, and you can reach out to the customer care team via phone or email.
Overall, Aloe Care Health stands out as a leading medical alert company. There are no lock-in contracts, and it's perfect if you're looking for a reliable, budget-friendly option.
Read the full Aloe Care Health review

Aloe Care Health Visit Site
8. Life Alert
A Long-Time Industry Leader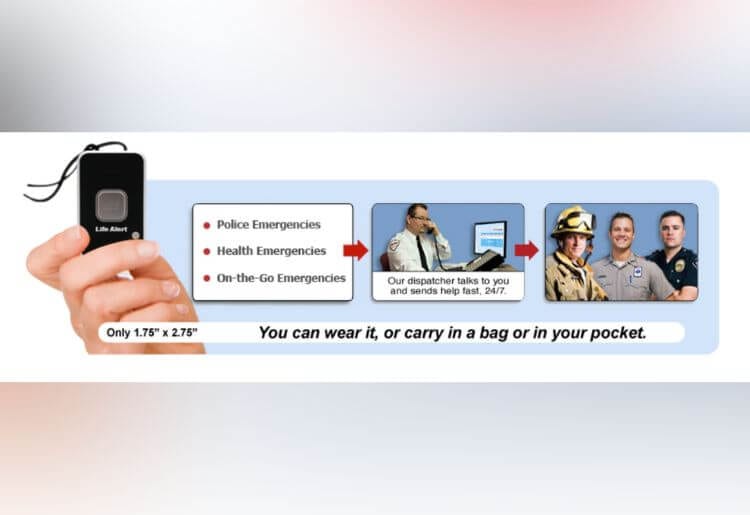 Pros:
Lifetime price lock

Free equipment lease

Lightweight, waterproof alert necklace
Cons:
High setup fees

Long-term contract required
Life Alert is the company that invented the medical alert device more than 35 years ago, and it remains an industry leader today. It offers both at-home and away-from-home solutions, enabling you to remain protected at all times.
All of Life Alert's products are backed by its outstanding monitoring services, which include 5-Diamond certified monitoring centers within the US. All dispatchers have up to a year of extensive training, and they are available to help you with your emergency within seconds.
The away-from-home medical alert pendant necklace features GPS tracking and long-life batteries. It's small and portable, and it enables you to alert first responders immediately if you suffer a fall or medical emergency.
Life Alert is on the expensive side, but overall, it stands out as an attractive option if you're looking for high-quality monitoring services and medical alert devices alike.
Read the full Life Alert review

Life Alert Visit Site
9. Lively
Tech-Friendly Medical Alert Solutions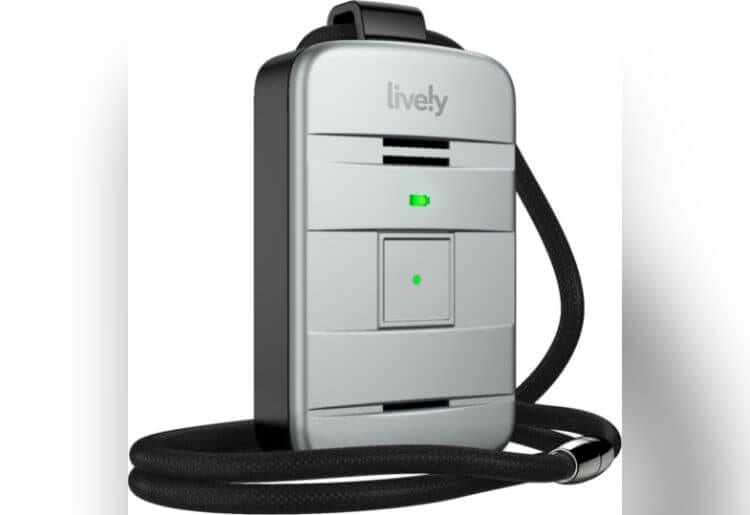 Pros:
A wide range of medical alert solutions

Award-winning monitoring services

Highly customizable packages
Cons:
Can be confusing to get started with

No landline connectivity options
Lively boasts award-winning 24/7 monitoring services, and the rest of its medical alert solutions aren't far behind. It's designed to be used with your existing smartphone, Apple Watch, or Alexa device, making it the perfect option for tech-savvy seniors.
What's more, Lively offers specialized smartphones that are designed with senior-friendly features. Its prices are very competitive, and there's a 30-day free trial. You pay on a month-to-month basis, and there are no lock-in contracts.
Fall detection is also available on Apple Watches and compatible smartphones, and your carers and loved ones can monitor your health and safety via the Lively Link mobile app. If you run into any tech issues, the support team is available via phone or the online contact form.
Lively can be a little difficult to get started with, especially if you aren't great with modern tech. It doesn't offer any products that look like a traditional necklace, but its Mobile+ device is fairly small and can be worn on a lanyard around the neck.
While this isn't the most stylish option, we'd recommend Lively if you're looking for a powerful medical alert system that you can use with your existing smartphone or another smart device.

Lively Visit Site
10. HelpButton
Designed for Independent Seniors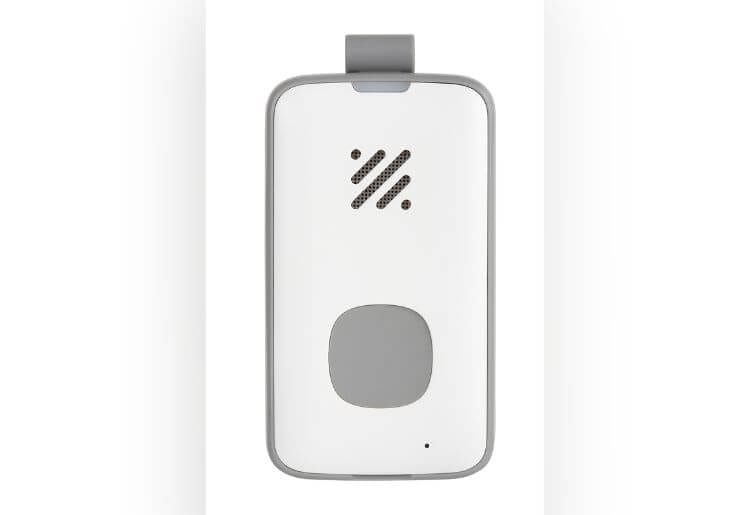 Pros:
Wearable device

Two-way voice is available

GPS-enabled
Cons:
Fall detection only with higher-tier plans

Limited customer service
HelpButton provides high-quality medical alert solutions through its Mobile Ally alert device. This wearable device can be used as a bracelet or a necklace, and it comes packed with an excellent range of features. It can also be used at home and on the go.
For starters, it has a 36-hour battery life, making it perfect for extended use without charging. It's GPS and WiFi-enabled, which means that your location can be tracked if you have an emergency. This can help first responders or other help reach you as fast as possible.
The 24/7 monitoring team is available to help if you have a medical emergency or another issue, and the two-way voice feature enables you to communicate with your response agent. With the high-end Supreme plan, you will also get fall detection, which is particularly useful if you have mobility issues or an active lifestyle.
Overall, HelpButton provides excellent, highly affordable medical alert solutions for anyone who wants a wearable GPS-enabled device.
Read the full HelpButton Review

HelpButton Visit Site
How Medical ID Necklaces Work
Emergency alert necklaces can really help save lives and give people the assurance they need to maintain their normal, active lifestyle. Here's how it works.
You decide how you want to wear your medical ID necklace. Watches and bracelets are often also available for those who don't want to wear something around the neck.

Go about your day as usual.

If an emergency situation occurs—if you fall, if you are having trouble breathing, if you become disoriented, etc.—simply press the button on your device.

This will send out a signal to the emergency medical monitoring service. If your device has two-way communication, you'll be able to speak directly to a responder to explain the details of your emergency.

The emergency responder will get in touch with the appropriate medical assistance. teams and/or your emergency contacts, so help will be on the way immediately

Usually, the emergency monitoring team will stay on the line with you until help has arrived.
Emergency Alert Necklaces: Staying Safe & Active Just Got Easier
With the demand growing, there are plenty of options to choose from for those looking for a medical alert necklace, from seniors and their caregivers to those with medical conditions to active people who want to stay safe. Choose from a range of stylish, durable, and highly functional options to ensure the protection you need 24/7. Put on your alert necklace, and get your game on.
You may also like:
At Home vs On-the-Go Medical Alert Systems
The Best Medical Alert Buttons for Active Seniors