In a Nutshell
With an amazing 20-second response time and human-only in-house support that will arrive on the line and stay with you until help arrives, LifeStation is top-notch. LifeStation allows you to design a personalized emergency action plan that will implemented if the staff can't hear you or your loved ones speaking on the device.
pros
20-second response time
Under $1 per day per household
cons
No smoke/fire/Carbon Monoxide (CO) detection
Fall detection costs extra
LifeStation Visit Site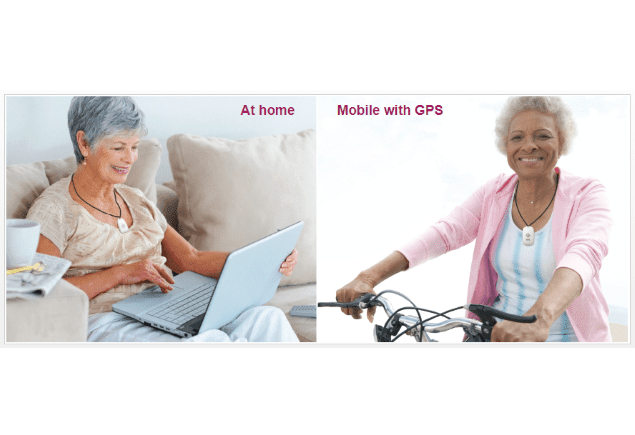 Monitoring Services
When looking for a monitoring center for the elderly, you need to have the peace of mind that the voice at the end of the phone is going to be your eyes and ears, caring for your loved ones the way you would yourself. LifeStation puts all their employees through rigorous testing to create staff who are trained to deal with every emergency call. LifeStation is a UL listed monitoring center, which means it goes through testing to ensure that it is safe and reliable. All specialists are also CSAA-certified, which confirms they adhere to the highest standards in monitoring and support.
LifeStation has an industry-leading 20-second response time, meaning you and your loved ones never have to wait for the support you need. Once you're on the phone with the help center, they will wait with you until help arrives, a caring extra which not all medical alert solutions offer.
Product Features
The LifeStation system is equipped with a self-setup guide, which gets you up and running in under 5 minutes. You have voice-to-voice communication with a 2-way radio, which means you can speak to a specialist from almost anywhere in your home. You have up to 500 feet of range from the help pendant, so you can roam your house freely. The pendant is completely waterproof so you can wear it in the shower, while washing up, and outside. You can use the pendant to take phone calls from around the house, making it easier to speak to friends and family without moving from a comfortable place or rushing to catch the phone when it rings. We love how the LifeStation system self-tests every week, so you don't even need to remember to check the function, and you have 32 hours of standby power in the event of a power outage.
If you don't have a landline you can choose the landline free option, and there are also additional solutions for mobile GPS medical alerts and fall detection systems.
Extra features include AlertMessage, a service in which LifeStation will get in touch with your relatives by email in case of an emergency or a test to the system, and extra functions like LockBox, where you can give emergency services access to a safe key to get into your home. You can also request additional help buttons at a small monthly cost for other family members under the same roof, or for more security in the bathroom or other high risk areas of the home.
Installation Process
There is almost no installation process needed with LifeStation. Your equipment will arrive with instructions for setup, and you simply plug the base into a phone jack (for the landline option) and a wall outlet, and you're good to go. The whole process from arrival to completion should take no more than a few minutes. Your necklace or bracelet will already be synced, so just push the help button to test. LifeStation offers automatic weekly testing so that you can rest assured you can always access help when you need it.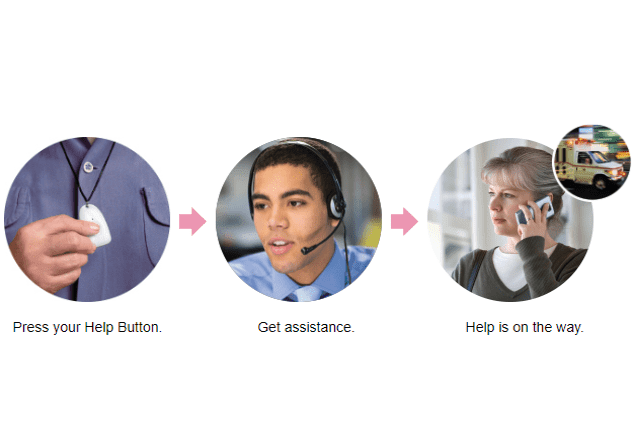 Plans & Pricing
*Last updated May, 2018
The website offers pricing for LifeStation's most popular system, which works at home along with a traditional landline to provide 24/7 security that you can access support at the push of a button. This starts at $25.95 per month, one of the cheapest options on the market. You can add an extra help button for an additional user at home for only $3.99 per month, as well as a LockBox for $2.99 per month. A bathroom or hallway help button can be wall mounted from as little as $2.49 per month, and a mobile emergency button starts at $9.95 per month. This solution allows you to keep your base costs low and then add features as and when you need them. Your solution will be billed annually, but there aren't any lengthy contracts to commit to—you can cancel at any time with 30 days notice. You can even choose to commit monthly or quarterly for a slightly higher price.
There are no installation fees, set up fees, or cancellation fees. LifeStation encourages you to get in touch directly to find out the prices of its landline-free services as well as fall detection and mobile solutions.
Even better— if you refer a friend, Lifestation will give both you and the friend a $25 Amex gift card.
LifeStation Visit Site
Help & Support
LifeStation has toll free phone support 24 hours a day, 7 days a week. Knowing how frustrating complicated phone systems can be, especially to senior citizens, the company promises that a human will always pick up the phone, not a machine. It provides technical, operational and supervisory support around the clock. If your equipment arrives or becomes faulty, it will be replaced free of charge, including batteries and extras. You can order your equipment online or over the phone, or request a brochure to get all the information you need in your hands.
Bottom Line
Senior friendly in every way, LifeStation is a competitively-priced option for the elderly to provide some extra support in their home. Extras include an optional LockBox, personalized action plan for each user as well as trained staff who stay on the line until help arrives.