Nutrisystem's plans consist of six daily meals designed by highly-skilled dietitians. But despite research showing that more frequent meals can aid weight loss, this approach might not work for everyone.
Luckily, there are tons of meal delivery services you can choose from if you'd like something different. We compiled this list of the best Nutrisystem alternatives to help you find a service that meets your needs.
Our Best Nutrisystem Alternatives in 2023
» Want a more comprehensive list? Check out our top picks for the best meal delivery services.
A Closer Look at the Best Nutrisystem Alternatives in 2023
1. HelloFresh
A meal delivery service for dishes made with high-quality ingredients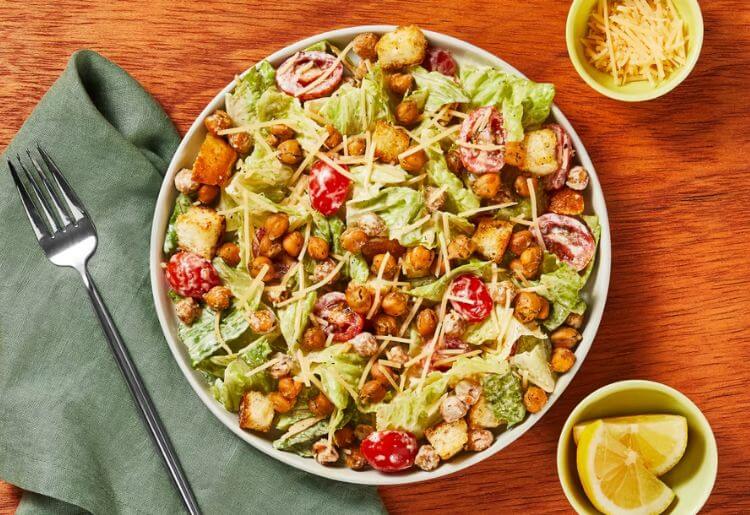 Price - From $7.49/serving
What's in the box - 2, 3, 4, 5 or 6 meals with 2 or 4 servings each
Special diets - Vegetarian, flexitarian, pescatarian, low-carb, low-calorie
HelloFresh uses fresh, seasonal, and sustainable ingredients, and their meal kits are straightforward and highly nutritious.
HelloFresh lets you pick two recipes per week for two people or up to 6 recipes per week for four people. Choose from six plans that cater to your preferences: Meat and Veggies, Veggie, Family-Friendly, Fit and Wholesome, Quick and Easy, and Pescatarian.
Pros
Highly customizable meals
Fresh, seasonal produce
Suitable for families—multiple servings per meal
Cons
No keto or paleo meal plans
Limited flexibility for those with strict dietary requirements
2. Trifecta
Get lean and fit with organic, nutritionally-balanced meals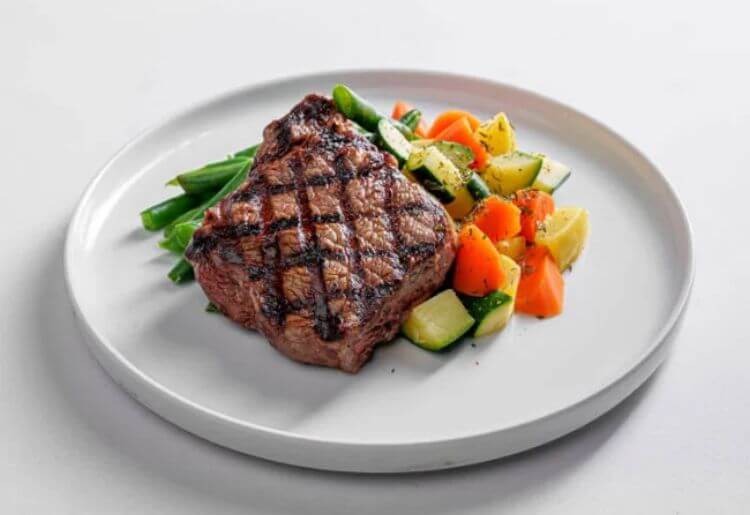 Price - From $11.43/serving
What's in the box - 5, 7, 10 or 14 meals (add-on for 7 breakfasts available)
Special diets - Vegetarian, vegan, keto, paleo, pescatarian, gluten-free, peanut-free, dairy-free, soy-free
Trifecta is an ideal choice if you're looking to eat healthy and lose weight. Their science-based nutrition approach ensures that all meals are balanced to meet your macronutrient goals. They also cater to a wide variety of dietary restrictions such as paleo, keto, and vegan.
Their mobile app provides you with additional tools like personalized macro-tracking and educational resources to help you reach your fitness goals.
Pros
Mobile app with macro-tracking
Ingredients sourced from local, family-run suppliers
Delivery areas include Hawaii and Alaska
Cons
Can't select which meals to receive each week
Not ideal for families—only one serving per meal
3. Factor_
A meal delivery service that provides pre-cooked, individually portioned meals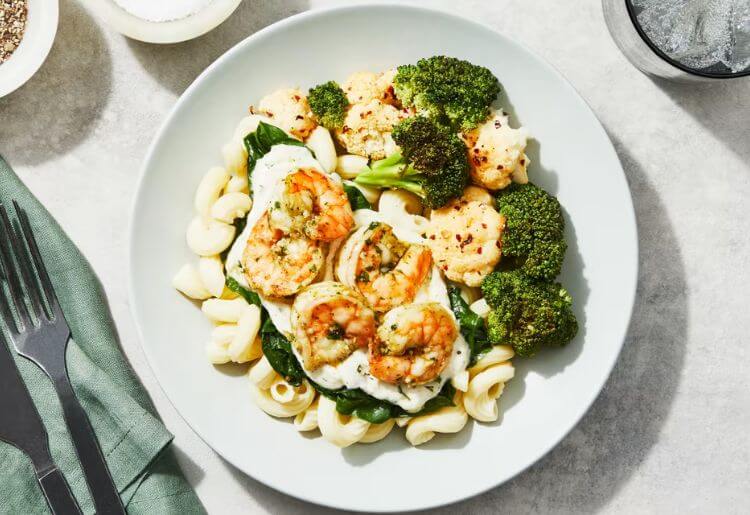 Price - From $10.99/serving
What's in the box - 6, 8, 10, 12, 14 or 18 meals
Special diets - Keto, vegetarian, vegan, low-calorie
Factor offers organic heat-and-eat meals that don't require you to have cooking skills—simply pop them in the oven or microwave. Their Chimichurri Pork Tenderloin on their keto menu is my favorite.
You can choose from 35 pre-cooked meals every week, each specially designed by chefs and registered dieticians. You also get a free 20-minute nutrition consultation and coaching session with a registered dietician.
Pros
Caters to different dietary requirements
No prep time needed
Offers free 20-minute nutrition consultation
Cons
Not suitable for families since meals are single-serving only
Mainly high-fat keto meals
4. Green Chef
A certified organic and environmentally-friendly meal delivery service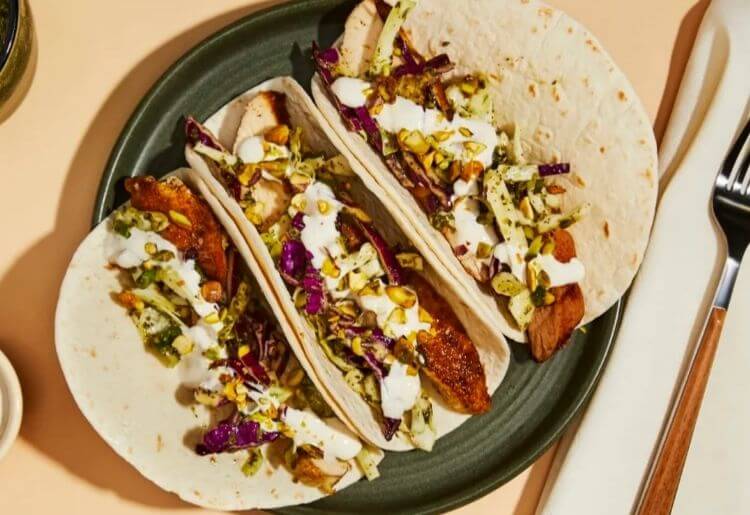 Price - From $11.99/serving
What's in the box - 3 or 4 meals with 2, 4 or 6 servings each
Special diets - Mediterranean, vegan, vegetarian, carnivore, pescatarian, paleo, keto, gluten-free
Green Chef is the first CCOF-certified organic meal delivery service in the US. They use sustainably sourced, non-GMO ingredients to create meal kits that can be made in approximately 30 minutes.
Their meal plans are suitable for those on different diet plans such as keto, paleo, vegan, gluten-free, or the Mediterranean diet. Each meal comes with step-by-step recipe cards that are easy to follow, even for those with limited cooking experience.
Pros
Organic-certified meal delivery
Meets several dietary requirements
Comes with easy-to-follow recipe cards
Cons
Extra food prep required
Limited allergy-friendly options
5. Diet-to-Go
A meal delivery service that promotes your health and weight loss efforts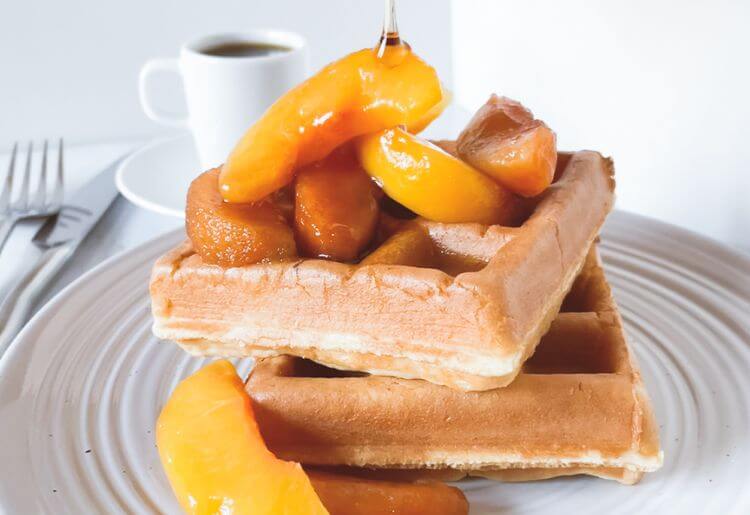 Price - From $9.19/serving
What's in the box - 2 or 3 meals a day, 5 or 7 days a week
Special diets - Keto, low-carb, vegetarian, and diabetic-friendly
Diet-to-Go stands out for its calorie-restricted meals, which are an excellent option for weight loss. Plus, they offer special carb-controlled diet plans for pre-diabetic and diabetic individuals.
With Diet-to-Go, you get access to customizable meal options for breakfast, lunch, and dinner. You can even consult with one of their experts to find the right meal plan for you.
Pros
Offers free dietary analysis
Low-calorie weight loss meals
Pre-diabetic and diabetic meal options
Cons
Limited vegan options
Calorie-controlled meals may be low in essential nutrients
Why Choose These Alternatives Over Nutrisystem?
For Different Weight Loss Meals
Diet-to-Go is as good as Nutrisystem when it comes to losing weight. With Diet-to-Go, you can also tailor the meal plans to suit your specific dietary needs.
For Plant-Based Ingredients
While Nutrisystem offers some vegetarian meals, Green Chef has a wider variety of plant-based options. They also use USDA-certified organic ingredients.
» Want to age healthily? Try out the best Mediterranean meals on Nutrisystem's menu.
For Fresh Foods
Unlike Nutrisystem's frozen meals that need to be thawed and reheated, HelloFresh offers fresh meal options that are ready for cooking straight out the box.
For Budget-Friendly Plans
Diet-to-Go is a good choice when it comes to budget-friendly meal delivery services—their plans are cheaper at $9.19 per serving.
Nutrisystem Alternatives: Weight Management Your Way
Whether you prioritize convenience, specialized diets, or chef-inspired meals, there is a service out there for you. Take the first step towards a healthier lifestyle and elevate your dining experience with one of these Nutrisystem alternatives.
» Want to lose weight the easy way? Try these top meal delivery services for weight loss.