Meal kits from various meal delivery services are growing in popularity with no sign of stopping. It is predicted that the meal kit market is set to grow by $11.13 billion by 2025 (1).
One of the major reasons meal kits are so loved is because they are thought to be cheaper and more convenient than groceries, but buying groceries is slightly more affordable if you compare the two on a one-to-one basis. However, the convenience and time saved by meal kits may overcome the cost difference. Plus, there are other hidden savings involved too.
Let's dive in.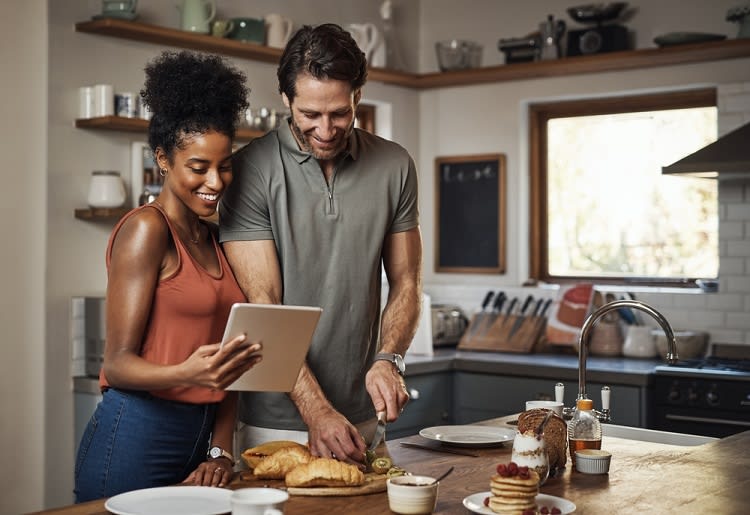 Meal Kit Prices vs. Grocery Store Prices
Meal kit prices differ in range. A well-priced, budget-friendly meal kit should cost around $5 per serving. For example, meal kits from Dinnerly, one of the most budget-friendly meal delivery services, start at $4.69 per serving. Similarly, EveryPlate has reasonably-priced meal kits at just $4.99 per serving. When compared dollar for dollar, this is slightly more expensive than buying your own groceries.
However, there are other factors that justify spending a little more on meal kits. For example, meal delivery services show more promise when fuel cost, food waste, and time are considered.
Fuel Cost
With constant inflation and rising gas prices, home-cooked meals are becoming more and more expensive to prepare, so meal delivery services may very well be the more budget-friendly option. Instead of taking regular trips to the grocery store, you can have your meals delivered right to your doorstep.
Many meal delivery services, including Factor_ and Nutrisystem, offer free or discounted shipping. Others charge about $9.99 for shipping, depending on your location.
Food Waste
Meal kits also conveniently reduce your carbon footprint by eliminating food waste and using recyclable packaging. Pre-portioned meal kits save you from buying full-sized ingredients that ultimately end up in the back of your fridge after only using them for one or two recipes. Each meal kit gives you the perfect amount of what you need for that specific meal.
That means no more half-eaten cans or jars of food taking up space in your refrigerator.
Time
Grocery shopping takes a considerable amount of your time. The time you spend at the grocery store can very well be spent doing something better. Plus, you might even end up buying multiple non-essential items, resulting in even more unnecessary expenses. This can very quickly balance out shipping costs—one of the biggest concerns associated with meal delivery services.
Meal delivery services bring your meals to you. They save you the trouble of spending hours shopping, planning and preparing meals, and making ingredient lists every week. Some meal delivery services even offer oven-ready meals to cut cooking time in half too!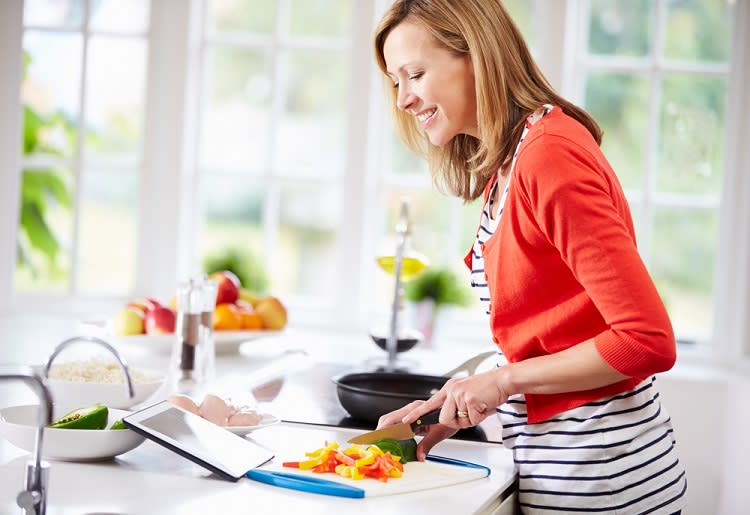 Why You Should Choose Meal Kits Instead of Grocery Stores
Even though grocery shopping might cost less in some instances, meal delivery services still emerge as the winner when considering all aspects, especially when the convenience they offer is so precious. Even the cheapest meal delivery services offer delicious restaurant-quality meals without having to plan, shop, prep, or do much cooking. Plus, as mentioned previously, having your meal kits delivered to your doorstep takes much less time than a visit to the grocery store.
Meal kits also offer many options for those with certain dietary restrictions. Instead of searching multiple grocery stores for specific (often expensive) ingredients, you can get vegetarian, vegan, gluten-free, and paleo meal kits. There are also great meal delivery services for weight loss.
Here are a few budget-friendly meal delivery services to consider:
HelloFresh: HelloFresh delivers a family-friendly, calorie-smart menu at an affordable price. Each box has a recipe card with step-by-step instructions and pre-portioned ingredients. Prices start at $7.49 per serving.
Sunbasket: Sunbasket offers meal kits with unique flavor combinations made of high-quality ingredients. They offer nutrient-dense and organic meal kits that are approved by their inhouse-dietitians. You can get a meal kit from Sunbasket from $9.99 per serving.
Freshly: Freshly is one of the best vegetarian meal delivery services. They offer healthy meals and nutritional versions of classic comfort foods. Their meals are fully prepared and just need to be heated in the microwave, and their prices start at $8.99 per serving.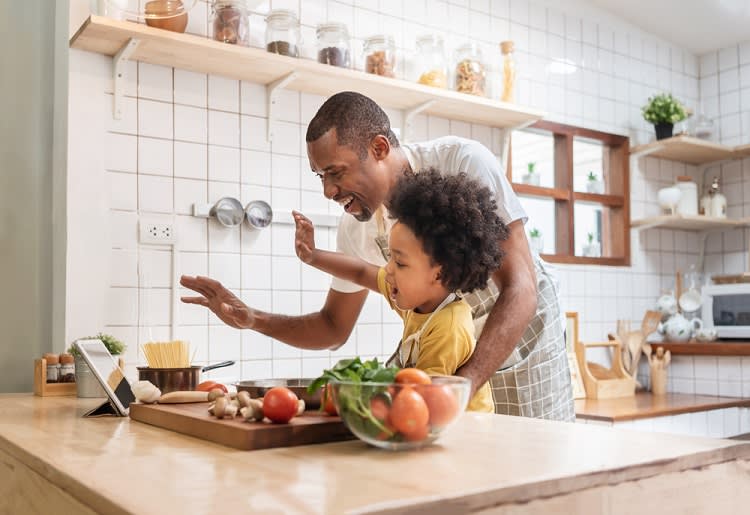 Make the Right Choice for You
When both partners work, traditional home-cooking methods fall short in terms of convenience, time, and effort. That being said, it's still important for families to spend time together during mealtimes (2). Considering these issues, many reputable companies have come up with meal kit delivery that caters to a wide range of palettes and offers convenient, portion-controlled, and nutritious meal options.
Although meal kits are a little more expensive than groceries, the convenience they offer and time they save are far more valuable.
References
https://www.prnewswire.com/news-releases/meal-kit-market-size-to-grow-by-usd-11-13-billion--by-product-and-geographic-scope-and-forecast-301560901.html