Need more reasons to purchase a home warranty plan? Here are our top 6 reasons why you should get one.
1. Save Money
Saving money is one of the most attractive reasons for a home warranty plan. At first glance, paying around $50/month or $450/year for a home warranty plan plus a $60 service call fee may seem like a lot, but when you compare it to the price of repairing or replacing each item on your own, it's easy to see why home warranty plans are cost-effective.
2. No More Waiting Around for the Technician
One of the great advantages of having a home warranty is that thousands (Select Home Warranty has over 40,000 in its network) of certified technicians are made available to you at the drop of a hat. This eliminates having to wait around for "Joe the Plumber" to come back from vacation and find time in his schedule to come and fix your busted toilet.
3. No More Calling Multiple Technicians
When a problem comes around, all it takes from you is one call, and the company does the rest. You no longer have to deal with going through a phone book and calling 10 different technicians, getting their price quotes, and then making a choice, only to find out that the one you want isn't available at the right time. With a home warranty plan, a customer service team is at the ready to do all of those steps for you, and send you the right technician the first time.
4. No Hidden Fees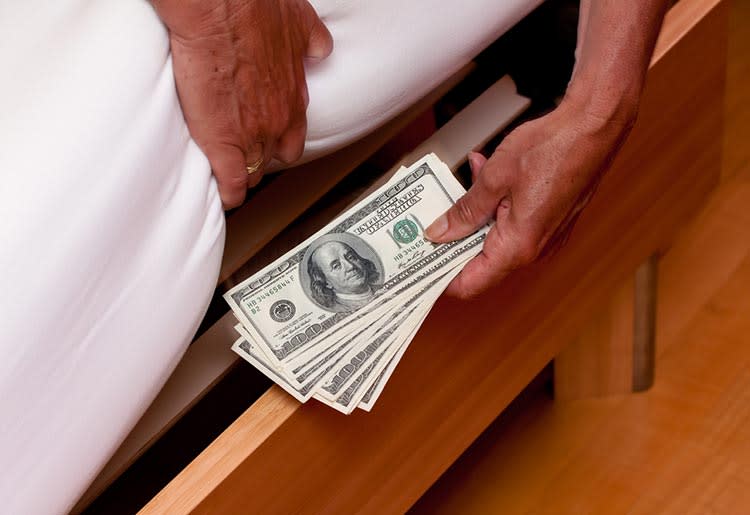 All fees are agreed upon upfront, prior to you signing the contract. Most companies require an affordable monthly or annual fee plus a standard service call fee, and that's it. No hidden fees, plain and simple.
5. No More Risky-Business
A freezer breaking suddenly and spoiling all of the food you just bought is not a situation to gamble with. Be prepared for these types of situations and avoid the risks involved with not having a plan.
6. Be Prepared for Appliance Failure
Unless you can be 100% sure that your washing machine, fridge, air conditioning, plumbing and other similar large appliances won't give any trouble over the coming year, you probably want to buy a home warranty plan.
If any of these 6 reasons apply to you, a home warranty plan is the right move. If you prefer the savings, convenience and peace of mind you get when your home appliances are under warranty, find the home warranty package that fits your needs and sign up today.