Luckily, we've put together a list of 10 tips to help you keep your gutters clean and clear all winter long. By following these tips, you can ensure that your gutters will be able to do their job properly and protect your home from water damage. As an added bonus, these tips will help you stay compliant with your homeowners' warranty.
» Want repair coverage for unexpected damages in your home? Check out our top 10 picks for the best home warranty companies.
1. Inspect Your Gutters Regularly
One of the most important things you can do to maintain your gutters is to inspect them regularly. As you inspect your gutters, you should look for any signs of damage, such as cracks or leaks. Doing this regularly will help to prevent any problems from becoming worse over time.
We'll be honest: Gutters can be pretty high maintenance. So while it's always good to add them to your winter maintenance list, you might also want to add them to your summer home maintenance list. Especially if you live in an area where summer thunderstorms, tornados, or hurricanes are common.
2. Clean Your Gutters Regularly
In addition to inspecting your gutters, you should also be sure to clean them on a regular basis. This will help remove any accumulated debris, which can cause blockages and other problems.
There are several ways to clean your gutters, which we'll talk about now.
» Don't have a plan to help foot the repair bills? You should get a homeowners warranty.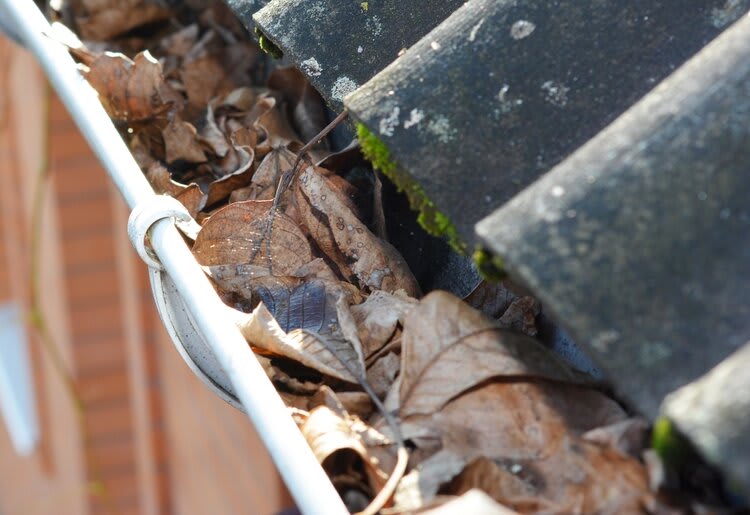 3. Use a Garden Hose
If you don't have a leaf blower, you can use a garden hose to remove leaves from your gutters. Just direct the hose nozzle into the gutter and turn it on to a medium setting. The water pressure will help to loosen the leaves and wash them away.
4. Get a Leaf Blower
If you have a lot of leaves in your gutters, you can use a leaf blower to remove them quickly and easily. Just be sure to aim the leaf blower downwards into the gutter so that you don't end up blowing the leaves back onto your roof.
» Want repair coverage for rust in your home? Try Cinch Home Services.
5. Try a Putty Knife
If you find that there are a lot of stubborn leaves stuck in your gutters, you can use a putty knife to remove them. Just be careful not to damage the gutters as you scrape the leaves out.
6. Seal Leaks and Cracks Promptly
If you notice any leaks or cracks in your gutters, it is essential to follow water damage tips and seal them as soon as possible. Ignoring these problems will only make them worse over time, and they could eventually cause severe damage to your home's foundation or structure. If you are not confident in your ability to repair the damage yourself, you should hire a professional gutter repair company.
» Water damage in your home? Try these water damage tips.
7. Install Gutter Guards
Gutter guards are an effective way to reduce the amount of debris that can accumulate in your gutters. So if you're tired of having to clean your gutters on a regular basis, consider installing them.
Gutter guards cover the gutter's opening so that only water can get through while keeping leaves and other debris out. There are many different types of gutter guards available, so check out Amazon or your local hardware store to see what's available. But whatever you choose, you'll want to make sure it's compatible with your gutter system.
8. Borrow a Power Washer
If your gutters are really dirty, you can use a power washer to clean them. Just be sure to use a low setting so you don't damage the gutters. And always point the nozzle downwards into the gutter to avoid blowing the debris back onto your roof.
After flushing out your gutters with water, it is essential to check for proper drainage. This means ensuring that water flows freely through the downspouts and away from your home's foundation. If you notice any problems with drainage, you should contact a professional gutter repair company for assistance.
» Want 24/7 home warranty service? Try Choice Home Warranty.
9. Trim Trees and Shrubs Near Your Home
Trees and shrubs can be a significant source of debris in your gutters, so it is important to keep them trimmed back. As a good rule of thumb, it's best to trim any branches hanging over your roof or gutters, as well as any growing close to the house. Doing this will help to reduce the number of leaves and other debris that can end up in your gutters. And if you have a lot of trees on your property, you may want to consider having them professionally cleaned once or twice a year.
10. Consider Replacing Old Gutters
As gutters age, they become less effective at doing their job. If you have an older home, it may be time to consider replacing your old gutters. This is especially true if you have old gutters made of materials prone to deterioration, such as wood.
It costs approximately $620 to $1,668 to replace an average-sized home's gutters, according to Home Advisor estimates. But if you have a home warranty plan that offers roof coverage, you might not have to pay that full amount out of pocket. There are many different types of new gutters available, so be sure to choose one compatible with your home's style and needs.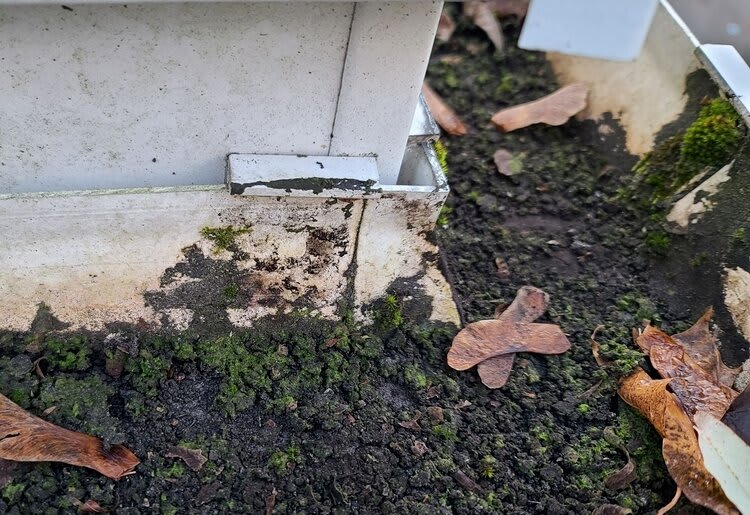 Get Ready For Winter
As the weather starts to turn and the leaves begin to fall, it's important to start thinking about gutter maintenance. After all, clogged gutters can lead to serious problems like water damage, flooding, and even pests.
By following these 10 tips, you can easily keep your gutters clean and clear all winter long! Regular gutter maintenance is important to prevent water damage to your home, so don't wait until it's too late.
» Ready to spruce up the home this summer? Here are the best summer home maintenance tips.