As a homeowner, dealing with some damage to your house is inevitable, which is why a home warranty plan is so important. If you don't have one, check out Select Home Warranty or Choice Home Warranty.
One of the most common types of damage you'll have to deal with is water damage. Water damage can occur in many different ways. It could be a result of broken pipes, leaky appliances, flooding, leaky roofs, or even burst sewage pipes.
It's probably best to hire a professional to deal with the damage and prevent it from reoccurring. However, because water damage can be a tough nut to crack, we've outlined 10 tips for what you can do to deal with water damage to your home.
Let's dive in!
1. Don't Panic
It's important to remain calm when you find your bathroom flooded or a broken pipe behind your wall. You might even notice water dripping through your roof when it's raining. Whatever the case may be, try to stay calm. A wet floor can be dangerous as it could lead to slipping and falling if you're not careful.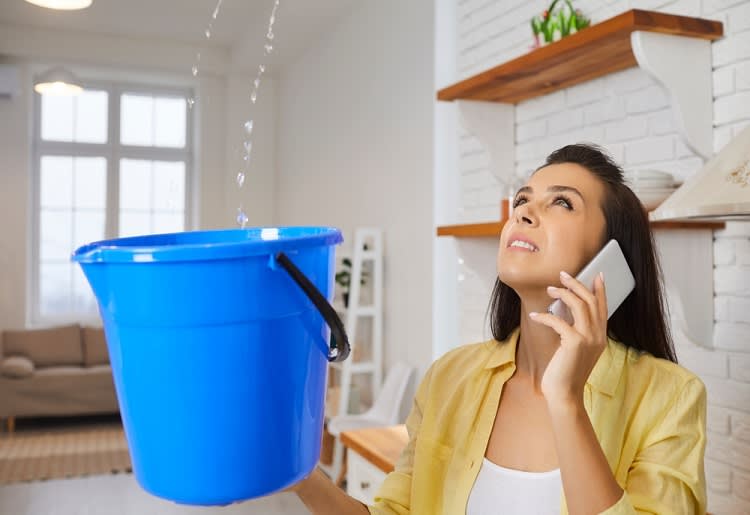 2. Switch off the Power to Your House
Electricity and water don't mix! When there's a leak or flooding in your home, it could lead to electrocution when an electric current passes through water. That is why it's important to switch off the power to your home when you notice any water near your electrical outlets. This will help to prevent possible injuries or even death.
3. Identify the Source of the Water Causing Damage
Identifying the source of water is a very important step. This goes a long way in preventing a recurrence of water damage. The source could be damaged sewage pipes, faulty taps, or leaky roofs and ceilings. While some of these sources may be easy to spot, leaks could also come from behind the walls or in the ceiling.
Be cautious when you notice black or grey water coming from a damaged sewage pipe because it may contain bacteria that can cause serious illnesses. It is best to contact a professional to get rid of any waste safely and hygienically.
To prevent broken pipes, regularly inspect your roof, ceiling, taps, and pipes for cracks and fix them immediately. Like they say, "A stitch in time saves nine!"
4. Clean the Entire Area
It's important to clean up any water in and around the house. This includes stagnant water around the lower parts of your house. If and makes its way under the furniture, be sure to wipe it dry and open your windows or use fans and dehumidifiers for proper ventilation. This helps to limit mold or mildew growth, which usually begins within 24 hours.
5. Examine the Damage
After cleaning up, it's important to assess the level of overall damage. Inspect your electronics, furniture, or any books and documents to see if they have been damaged. This will give you an idea of what you need to replace and what is covered by your homeowner's warranty.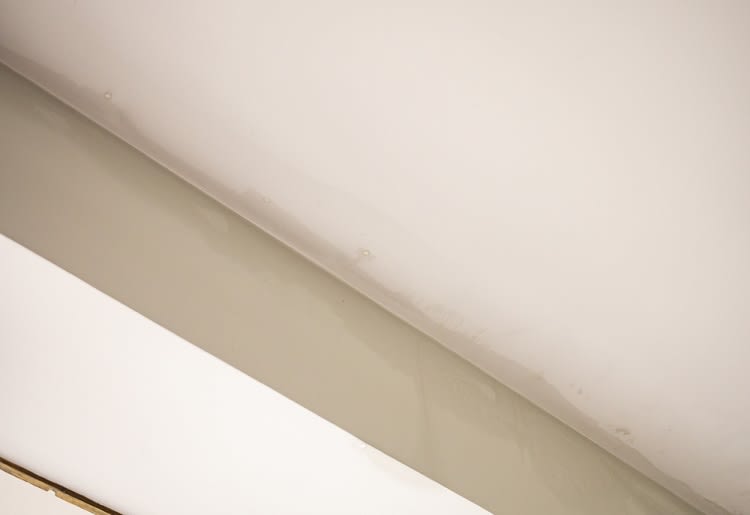 6. Document Your Losses
Documenting losses incurred as a result of water damage is important. This involves taking pictures or drawing up a list to see which of the losses, such as your damaged HVAC, kitchen, appliances, or furniture, are covered by your insurance provider.
7. File a Report With Your Insurance Company
In most cases, water damage is covered in most home insurance packages. If your insurance package covers this, it's important to file a formal report, attaching enough pictures as evidence during the assessment. Depending on your package, you may be compensated for up to 50% of the losses incurred.
8. Inspect for Mold
You may have gotten rid of the water and even used fans and dehumidifiers to provide ventilation. But do you know this is enough?
It's important to inspect water-damaged areas such as walls and furniture for mold growth. You can easily clean off molds using a disinfectant. However, large quantities require professionals because some types of molds can cause serious illness if not handled correctly.
To prevent mold growth, you can sterilize damp areas or areas prone to water damage with disinfectants.
9. Remove Drywall
When water damage occurs, it's normal to see signs of it on drywall. Some parts stain and may even start peeling off. If this happens, find a professional who can fix it up for you before it gets worse. You could even try to fix it yourself if you like a good DIY project—just be careful.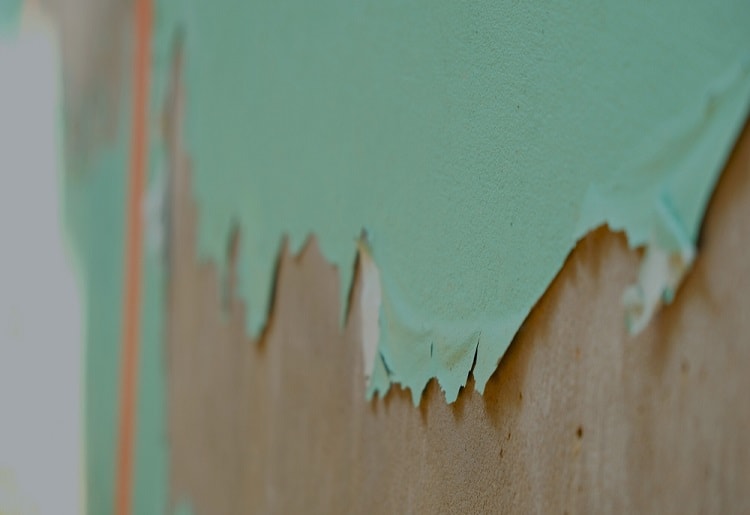 10. Decide When to Return Home
If water damage is so extensive that you had to move out to have everything fixed, when you move back into your home should depend on your satisfaction with the work that has been done to restore your home. Before moving back home, ensure that the source of the water damage has been fixed by an expert and that it won't be a problem again.
Final Thoughts
Water damage can be inevitable in some cases. It can be caused by natural disasters or worn-out materials such as broken pipes and leaky roofs. The most important steps in dealing with water damage are staying calm and identifying the source of the damage. It is important to understand your homeowner warranty and insurance policies as they'll give you an indication of how to manage such damages.
Even after water damage has been taken care of, always look out for mold and mildew growth. After it is cleaned, remember to sterilize the area to prevent further growth.