It can cost up to $5,400 to replace your furnace and more than $12,000 to get a new roof. Luckily, a good home warranty will cover the costs of replacing these components, saving you from unexpected expenses not covered by homeowners insurance.
But to get the best deal, you must ask the right questions. In this post, I've listed 10 essential questions I always ask home warranty companies before signing up for a policy.
» Want to avoid paying repair costs out of pocket? Check out our top picks for the best home warranties for homeowners.
1. What Are the Warranty's Coverage Limits?
To know if a home warranty is worth its premium, you first need to determine if it'll offer sufficient protection for all your home's components.
Before signing any documents, ask the warranty company for a list of covered items and their respective repair or replacement coverage limits. Then, use online resources, like HomeAdvisor, to get an estimated cost of replacing each component. Make sure these limits align with the estimated costs to avoid unexpected out-of-pocket expenses.
You should also inquire about renewal options, such as adjusting coverage amounts or adding/removing options, and determine the company's policies regarding excessive claims.
2. How Long Is the Waiting Period?
Home warranties typically enforce a waiting period. The warranty provider won't cover any repairs or replacements during this initial timeframe.
The waiting period helps reduce the policy premium's cost, lowering the possibility of a homeowner purchasing a warranty specifically to cover known issues.
A waiting period of at least 30 days is standard. But be vigilant of cheaper plans with longer waiting periods. While a wait of 90 days may save you a few dollars upfront, it could leave you with uncovered repairs.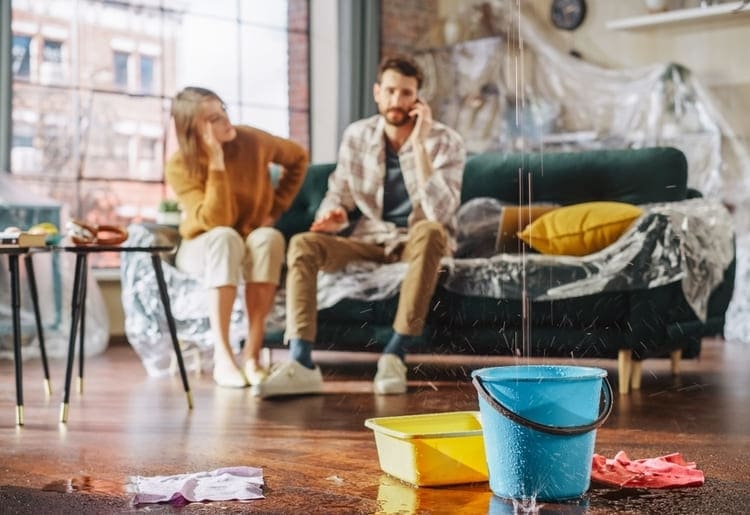 3. What Kinds of Repairs Does the Warranty Cover?
A warranty should cover both repairs and system replacements. But remember that you'll need to inquire about any restrictions on the number of repairs for each appliance or system in your home.
To assess these limits, get a sample copy of the contract. These documents will give you a clear idea of the specific limitations for each covered item.
This information is especially important if you own older or faulty home appliances. If your warranty only covers a single repair, you'll be on the hook for any subsequent issues.
» Follow these tips to avoid common but expensive repair costs.
4. Are There Any Coverage Exclusions?
When assessing a warranty, you need to consider both the covered items and any exclusions specified in the contract. While most warranties will cover all the appliances and systems in your home, repairs may be excluded if the damage is due to improper installation.
To assess your home's systems thoroughly, it may be worth the extra cost to hire a certified inspector who can evaluate both the functionality of your home's systems and their compliance with local ordinances.
Finally, never assume your warranty covers a component or system. Unless explicitly listed in the contract, it won't be covered. Moreover, if a specific item isn't included, speak with a representative about extending coverage to that system.
5. Does the Warranty Have Any Upkeep Requirements?
Some warranty companies require homeowners to meet specific maintenance and upkeep requirements for covered components. Again, obtaining a copy of the warranty contract can help you determine if such conditions exist.
If they do, you'll need to perform any necessary upkeep as stipulated in the contract. Make sure to keep a record of the maintenance steps taken, including the dates and receipts of any related expenses.
As a new homeowner, you may need to familiarize yourself with these essential maintenance tips. Regular upkeep, such as changing air-conditioning filters and cleaning gutters, can prevent your warranty company from denying a claim.
6. What Does the Claims Process Look Like?
Ensure the warranty company has a comprehensive claims process that includes the following:
24/7 customer service
Clear indications of how quickly claims should be filed after a system breakdown
Coverage for emergency services, such as furnace failures in extreme weather conditions
A detailed list of required documents
Specified timeframes for non-emergency repair services
Having a general idea of the claims process can prevent mistakes that could result in coverage denials.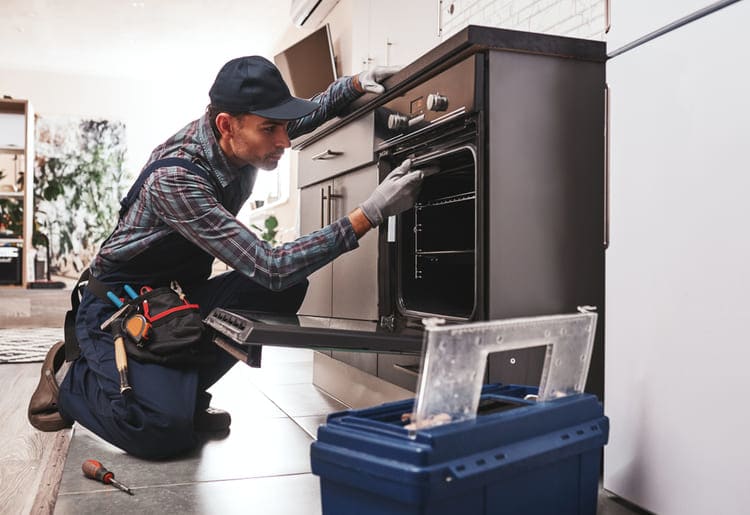 7. Is This a Reputable Home Warranty Company?
To make an informed decision, you should investigate your chosen home warranty provider's reputation by reading reviews and using online sources like Better Business Bureau, Consumer Affairs, and Trustpilot.
Check how many complaints have been filed against the company and look for any complaint patterns related to excessive repair time frames or unexpected coverage declines, for example.
You'll also need to verify the company's status with your state's Department of Consumer Affairs for any recent or pending legal actions against the company.
But, before making a final decision, you must consider the overall picture painted by these consumer reviews instead of focusing solely on isolated negative feedback.
» Selling your house? Discover 10 important things to know about home warranties.
8. Which Contractors Does the Warranty Company Use?
Warranty companies typically have a network of contractors they rely on for both repairs and replacements. To evaluate the company of your choice, you'll need to request a list of contractors and inquire about their selection criteria.
If there are no specific criteria, it could indicate that the company only employs the lowest-cost contractors rather than those with a good track record.
If a contractor does a poor repair job, the cost of subsequent repairs may come out of your pocket. So, check out the contractors' reputations to ensure quality repairs and avoid additional out-of-pocket expenses.
9. How Much Does the Home Warranty Policy Cost?
On average, basic plans cost around $300, while comprehensive policies are around $600 annually. However, your actual premium will depend on the following:
Where you live
The number of home systems you want to cover
The age of those systems
Any special features you want to include
Home warranties also typically have service fees ranging from $50 to $150 per claim. These fees function as deductibles, which means you'll need to pay them before any warranty benefits apply.
10. How Does This Warranty Compare With Other Plans?
One of the biggest mistakes to avoid when buying a home warranty is settling on a plan before evaluating a few options. If you've never purchased a home warranty before, you simply won't know enough to make an informed decision.
Do a side-by-side comparison of three or four providers to ensure you choose the best plan that suits your needs. To compare plans, consider the following factors:
Cost
Coverage limits and exclusions
Waiting periods
Service fees
Company reputation
Contractor quality
Claims process
Keep in mind that no provider will excel in every category. Ultimately, you should choose the plan whose benefits best justify its cost.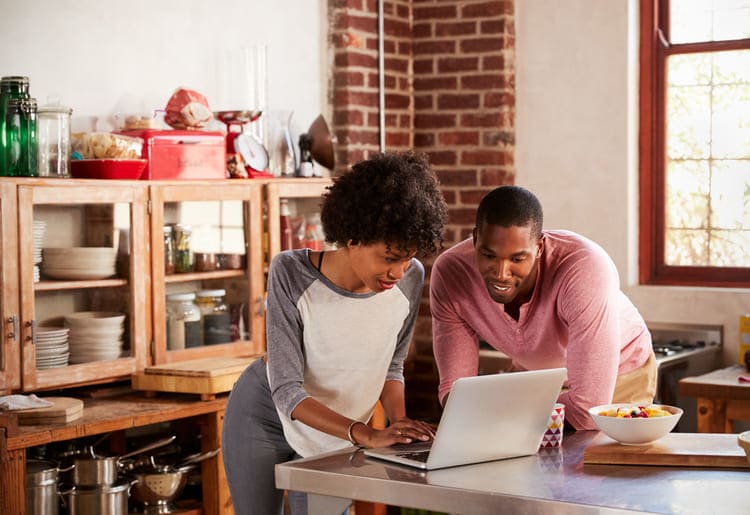 Is a Home Warranty Worth It?
A home warranty has become a necessity, especially if you want to avoid costly repairs and replacements.
Use these 10 essential questions to find a plan that meets your needs and suits your budget. There are plenty of options available, like Choice Home Warranty and Select Home Warranty, that offer comprehensive coverage at an affordable price.
With all the protection that comes with home warranties, can you really afford to be without one?
» Here are 10 home items you should absolutely get an extended warranty on.