You can avoid many common and expensive repair costs by taking a few preventative measures, proactively maintaining your home, and investing in repair cost coverage.
So with that in mind, here are 10 ways to avoid common but expensive home repair costs.
» Don't want to foot the entire bill for repairs in your home? Check out our top 10 picks for the best home warranty companies.
1. Avoid Repair Costs By Keeping Your Gutters Clean
Average Repair Cost: ~$200—$600+
The average cost to repair clogged or damaged gutters ranges from $193 to $620, according to data from Home Advisor. Gutters that aren't regularly cleaned can become clogged with leaves, dirt, and other debris. This can cause water to back up and leak into your home, resulting in costly damage to your foundation, siding, and roof. Cleaning your gutters regularly will help prevent this type of damage from occurring.
2. Prevent Damages By Testing Your Smoke Alarms Monthly
Average Damage Cost: ~$20,000
Smoke alarms play a vital role in keeping your family safe from fire hazards in the home. Test them monthly to ensure they are working properly and replace the batteries at least once a year. If your home has any electrical problems that could result in a fire, your smoke detector will be the first to catch them.
» Want to prevent electrical damages? Here are common signs of electrical problems in the home.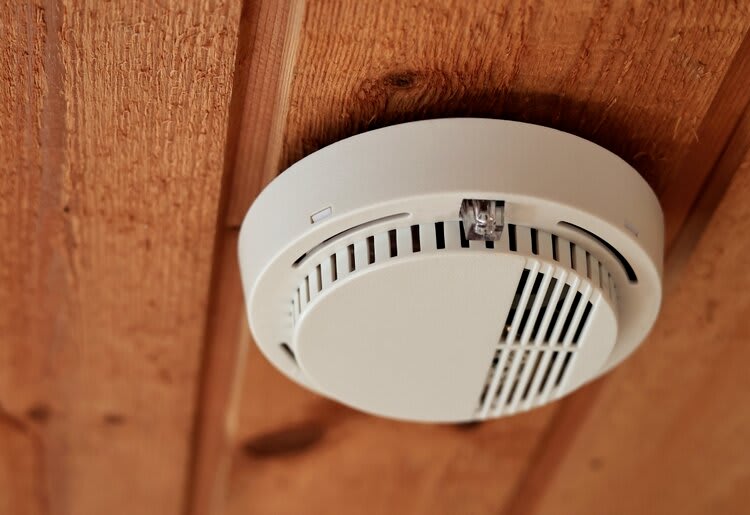 3. Prevent Furnace Damage By Changing Your Air Filter Monthly
Average Furnace Repair: $300+ / Average Furnace Replacement: $4,500+
A dirty air filter can cause your furnace to overwork itself and eventually break down. There's quite a large gap between the cost of a furnace repair and a replacement caused by a faulty air filter. Therefore, replacing your air filter every month is a simple and effective way to keep your furnace running smoothly and prevent costly repairs down the road.
4. Prevent Water Damage By Not Ignoring Small Water Leaks
Average Repair Cost: $3,000+
A small leak can become a big problem if ignored for too long. Contact a professional as soon as you notice any signs of leaks to repair them before they cause expensive damage to your home. In most cases, such as with a home warranty, you won't have to pay out of pocket for any repairs or replacements that result from a water leak.
» Want coverage for rust and corrosion in your home? Try American Home Shield.
5. Avoid Roof Damages By Inspecting It Yearly
Average Repair Cost: $1,000+ / Average Replacement Cost: $8000—$16,000+
Your roof protects your home from the elements, so it's vital to inspect it regularly for signs of wear and tear. If you notice any missing or damaged shingles, contact a professional immediately so the problem can be fixed before it worsens.
6. Avoid Common HVAC Costs By Servicing It Regularly
Average Repair Cost: ~$400
Having your HVAC system serviced by a professional once a year will help keep it running smoothly and prevent costly repairs down the road. It's also essential to change the filters on your HVAC system regularly (at least once every three months) to help improve its efficiency.
» Considering coverage for unexpected damages in your home? Here are the best home warranties for homeowners.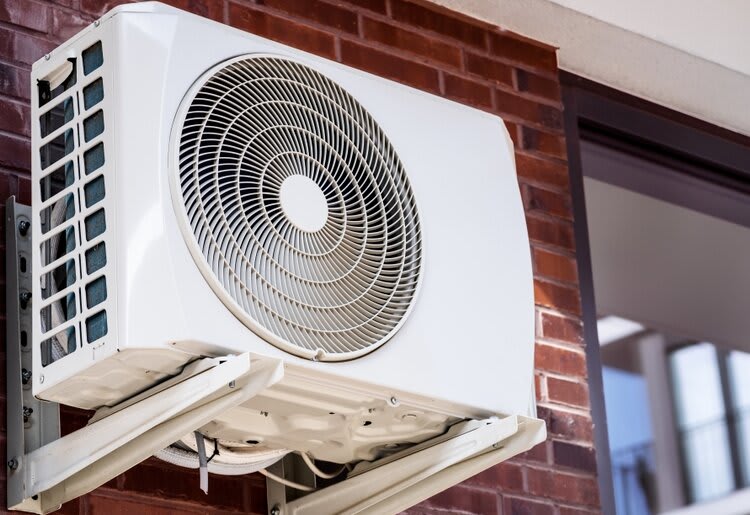 7. Avoid Siding Costs By Not Waiting to Repair It
Average Repair Cost: $600—$9,000
Siding repairs vary significantly in terms of cost, depending on the type and extent of the damage. Siding helps protect your home from the elements, so it's important to repair any damage as soon as possible. Ignoring damaged siding can allow water to enter your home, resulting in costly damage to your walls, floors, and foundation.
8. Avoid Kitchen Repair Costs By Maintaining Your Appliances
Average Repair Cost: $200+
While some appliances may need to be repaired or replaced eventually, there are ways to extend their lifespan and avoid costly repairs. One way to do this is by regularly cleaning your appliances.
A buildup of dirt, dust, and grime can cause your appliances to work harder than they need to, leading to wear and tear (and, eventually, breakage). So take some time every week or month to clean your fridge, oven, dishwasher, and other appliances. This will help them run more efficiently and last longer.
Another way to avoid costly appliance repairs is to use them properly. For example, overloading the washing machine can cause it to break down prematurely. So be sure to follow the manufacturer's instructions when using your appliances. This will help them last longer and avoid costly repairs.
» Not sure if your kitchen repairs are covered? Here are common kitchen repairs covered by home warranty.
9. Avoid Damages By Trimming Trees and Shrubs Around Your Home
Average Repair Cost: $10,000+
If not regularly trimmed, trees and shrubs can become overgrown and pose a danger to you and your family. Overgrown trees or limbs can cause extensive damage to parts of your home, such as the roof and windows (not to mention structural damages). To avoid repair costs, trim trees and shrubs around your home regularly.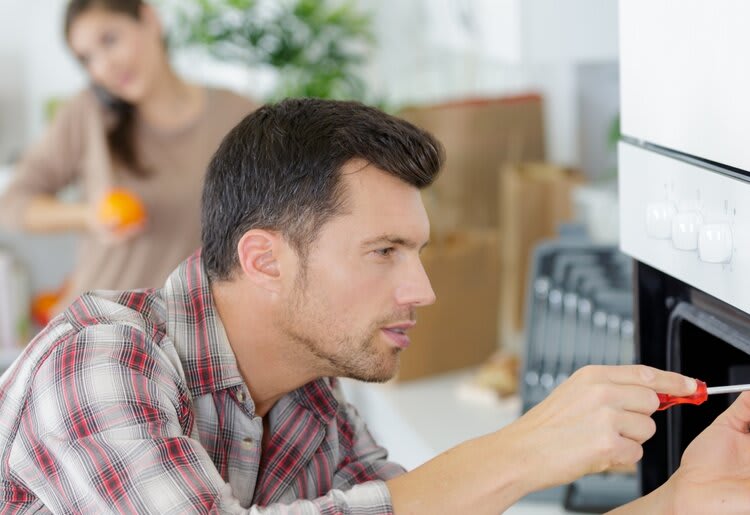 10. Prevent Expensive Costs By Being Proactive With Maintenance
Average Annual Repair Cost: 1% of Your Home's Value
One of the most common ways to cause home damage (and void your home warranty) is by not doing regular maintenance. So, if you want to keep your home in tip-top shape (and avoid costly repairs), stay on top of maintenance.
Home maintenance may not be fun, but it's essential to keep your home in good condition and avoid expensive repairs later on. So, make a schedule and stick to it!
The Fine Print
It's easy to put off cleaning the gutters or servicing the HVAC system when things seem to be going well. But by taking care of these things regularly, you can avoid significant problems (and expenses) down the road. Taking care of your home doesn't have to be expensive or time-consuming—a little bit of prevention goes a long way!
By following these simple tips, you can avoid some of the most common (and costly) home repair problems.
» Want 24/7 customer support for home repairs? Try Choice Home Warranty.