Our kitchens contain some of our homes' priciest appliances. It's incredible how quickly one can be caught off-guard by a sudden repair or replacement cost that you assumed would be covered by a warranty.
In this article, we'll share which common kitchen repairs and replacements are covered by home warranties and which ones aren't.
» Need help protecting your home assets? Check out our top picks for the best home warranties.
1. A Home Warranty Covers the Kitchen Sink and Faucet
Both your kitchen sink and faucet are normally protected by a home warranty in most cases. So don't worry if you have issues; faucet hoses, aerators, and stops are all typically covered.
If you find any cracks in your sink be sure to contact your home warranty company to find out what specific coverages apply. Since your sink is connected to your plumbing system, you may have coverage if you have issues with drainage or damage. But a sink leak that causes any secondary damage will not be under warranty.
2. A Home Warranty Covers the Garbage Disposal
Your garbage disposal makes easy work out of scraps and waste, but it can still need repairs at some point. Common issues covered by a warranty may be parts that cause leaks, failed motors, and other mechanical failures.
» Want to make sure your garbage disposal doesn't break? Follow these tips for garbage disposal maintenance.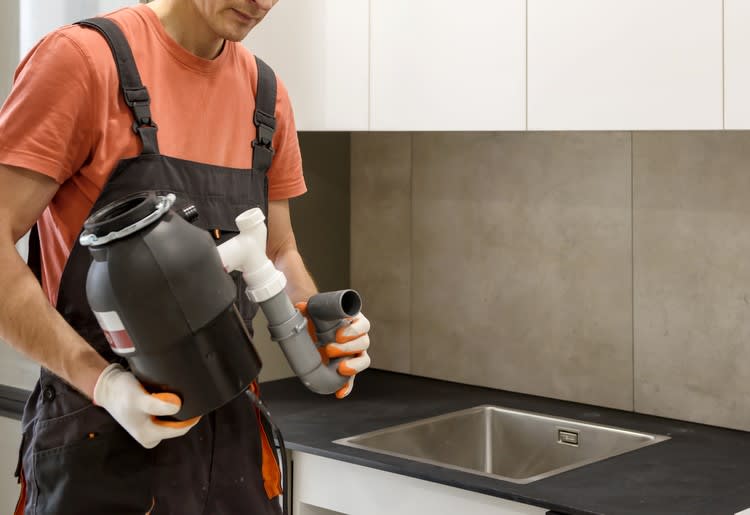 3. A Home Warranty Covers the Refrigerator
Is your refrigerator running? Despite their bulk, refrigerators can be very sensitive to excessive wear and tear. The good news is that almost all home warranties cover the repair costs for them.
If you run into any trouble with faulty thermostats or issues with over-cycling, your home warranty most likely has your back. And if the damage is extensive, you'll likely get a new refrigerator of similar size and efficiency.
4. A Home Warranty Covers the Dishwasher
When dishwashers first were first popularized in homes in the 1970s, they quickly became one of the world's favorite kitchen appliances.
The biggest downside with dishwashers is that they can be costly to repair or replace. Luckily, most home warranties will cover the cost to fix leaks caused by damaged gaskets, internal heating elements, and other important components designed to keep things working.
» Want to extend the life of your dishwasher? Learn how to clean the dishwasher filter.
5. A Home Warranty Covers the Ice-Maker
If your fridge didn't come with an ice-maker—or you simply chose to buy a standalone one—it's most likely covered under your full home warranty coverage plan or as an add-on. So if your compressor malfunctions, your water line gets damaged, or if there's faulty wiring, you can get it repaired or replaced as part of your plan. Just be sure to check your warranty contract for specific coverages.
6. A Home Warranty Covers the Wine Cooler (Add-On)
Studies show that drinking up to 13.5 ounces of red wine per day can raise antioxidant levels to a level that is associated with certain decreased health risks. And if you're a wine lover, then you probably have a wine cooler in your house.
As wine coolers have grown in popularity over the past decade, more warranty companies are starting to offer add-on coverage for wine coolers. This means that your home warranty company may cover all critical mechanical components.
» Need a quick quote for your home warranty? Try Cinch Home Services.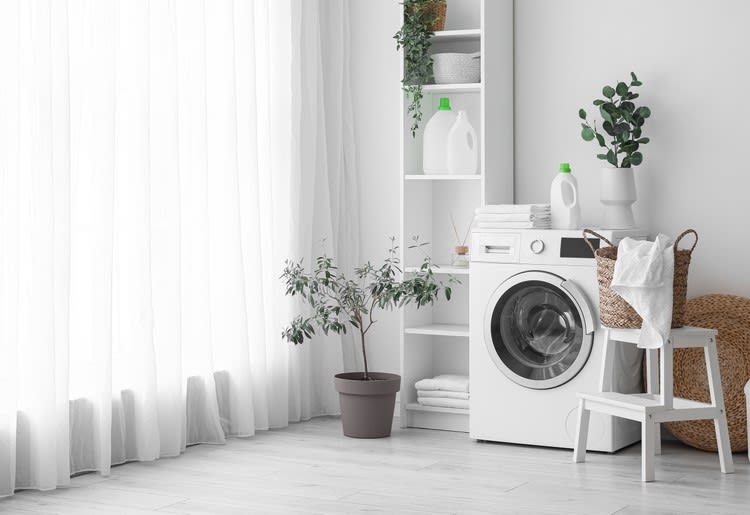 7. A Home Warranty Covers the Kitchen Oven and Stove
Is there anything more frustrating than ruining your favorite meal because your oven or stovetop isn't working reliably? Maybe you overcooked your favorite steak or undercooked that perfect soufflé. Either way, it's frustrating to have to deal with an unreliable oven.
If you experience issues with your oven or stovetop, your home warranty should cover the cost of repairs or replacements. This includes a faulty heating element, clogged fuel lines, a broken temperature sensor, and more.
8. A Home Warranty Covers the Range Exhaust Hoods
Range exhaust hoods are those shiny metal vents that sit above your stovetop. Believe it or not, this often overlooked appliance is incredibly important for your kitchen's ventilation. In fact, the National Center for Health Housing (NCHH) found that ventilation systems in the kitchen save thousands of lives every year by improving air quality in the home.
Many full-coverage home warranties cover the cost to repair mechanical issues or failures with your stove's range exhaust hood. This ensures that your kitchen ventilation stays strong, keeping you and your family safe and healthy.
» Just bought your first house? Here are the 10 best home warranties for homeowners.
9. A Home Warranty Covers the Microwave (Built-In)
Built-in microwaves have made it possible for singles and large families alike to speed up food prep and minimize the chaos of dinnertime.
As with other major home appliances, your home warranty coverage will cover the costs to repair parts or replace the entire unit. That said, if you experience damage from something that's your fault, you might have your claim denied.
10. A Home Warranty Covers the Washer and Dryer
Coverage for washers and dryers will vary according to what each warranty company provides, but most full home coverage plans will include repair costs resulting from normal use. This means that your warranty will typically cover repair or replacement for any parts from knobs, motors, and other mechanical parts.
If your unit requires major repairs, it's likely that your warranty will even pay for a full replacement.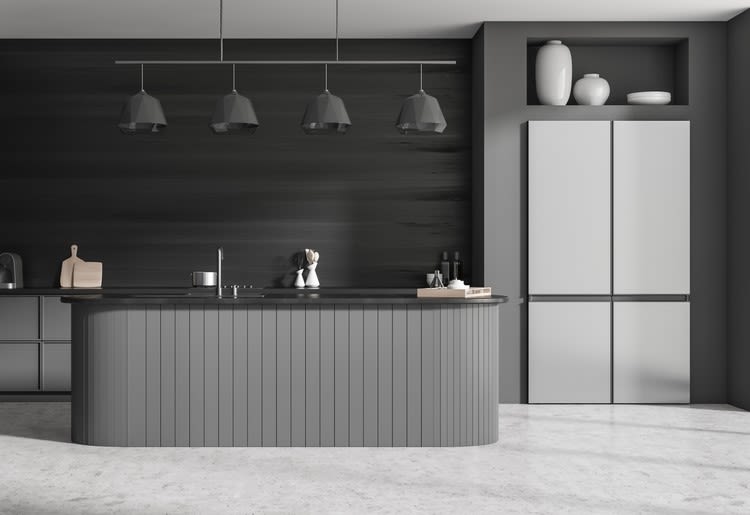 What Home Warranties Don't Cover
Home warranties are incredibly convenient for keeping costs low in the kitchen. Though they do cover many kitchen repairs and replacements, there are still a few things that they don't cover:
Appliances currently under manufacturer warranty
Damage to non-mechanical items like countertops, cabinets, windows, or doors
Damage from inappropriate use or improper maintenance
» Prefer lower premiums for your home warranty? Try Choice Home Warranty.