As a homeowner, there are many maintenance tips you often only discover after the first year of owning your home. And although your homeowner warranty may cover regular maintenance, there are ways to be proactive.
It can be a daunting chore for any homeowner, but maintaining your home doesn't have to be overwhelming—especially when you have a few useful tips on hand.
Let's take a look!
1. Check HVAC Filters
Your HVAC filters help your cooling and heating system function properly by preventing dust and debris from getting in and reducing their functionality. Regular HVAC maintenance ensures your cooling and heating systems function optimally all year round.
Faulty HVAC systems can be expensive to repair and replace, so staying on top of HVAC maintenance can help you skip out on unnecessary expenses.
2. Inspect Your Plumbing System
Many new homeowners forget to check the plumbing when they move in. Plumbing systems are essential for any home and should be part of any homeowner's annual maintenance checklist.
Check your faucets for leaks and look closely at the walls for any sign of moisture caused by broken pipes. Call a plumber as soon as you notice any issues.
3. Chimney Maintenance
A chimney carries dangerous gases from your fireplace or furnace out of your home so that the circulating air remains breathable. To keep your chimney well-maintained, it should be inspected at least once a year and cleaned periodically.
According to the Chimney Safety Institute of America, you should check and clean your chimney periodically, even if you don't use your fireplace regularly, to avoid fires and carbon monoxide poisoning.
4. Change Your Smoke Alarm and Carbon Monoxide Detector Batteries
Rarely paying attention to smoke alarms and carbon monoxide detectors can be quite risky. The National Fire Protection Association reports that about three out of five fire-related deaths occur in houses without functioning smoke detectors.
It is advisable to change the batteries of your smoke alarms and carbon monoxide detectors once a year. While it can be difficult to remember, setting time aside each year is important.
5. Do Yearly Pest Control
Many homeowners don't consider pest control when moving into a new home. It may only cross your mind when you see a trail of ants or bugs in your home.
Minor infestations can be handled with a spray can of insecticide, while more serious infestations such as termites or mice require professional services. If you are faced with continuous pest infestation, it might be time to consider an annual contract with a pest control specialist.
You can take preventative steps to avoid infestations, such as covering holes in your mattress, spraying insecticides around your home, and keeping your home clean. However, don't take too long to seek professional assistance.
6. Insulate Your Water Pipes
Homeowners who move into their new homes at the end of winter may not think about how cold weather affects their pipes. To protect your pipes from freezing temperatures, it's important to insulate them. This can be done professionally or by wrapping Styrofoam around pipes in the basements and those with less insulation.
Keeping your home at 55 degrees Fahrenheit or higher prevents it from getting too cold, indirectly stopping freezing and prolonging the life of your pipes.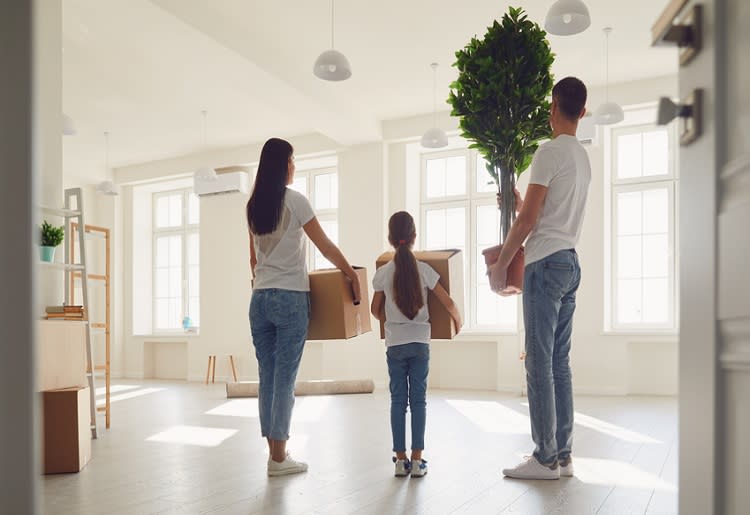 7. Clean Your Drains
Homeowners often forget to clean their drains. As long as water flows down the drain, they feel comfortable. However, it's important to get ahead of a blocked drain.
Hair, dirt, and grime often build up in drain pipes and must be cleaned regularly. Clogs can be snaked out or removed with a plunger. To keep your drain odor-free, pour baking soda and vinegar into it, cover for 15 minutes, and flush with hot water.
8. Inspect Electrical Wings
New homeowners often neglect or lack the skill to inspect electrical fittings and wiring in their homes, but this is a crucial system to maintain. Electrical hazards can result in fire outbreaks, injury, and even death. As a homeowner, you should inspect your electrical fittings annually to prevent any electrical hazards.
If you notice any wear and tear, it's time to install new ones. Remember that electrical maintenance should always be done by a professional.
9. Make a Few Home Improvements
When moving into a new place, you may consider making a few home improvements, which is quite different from repair and maintenance.
Home improvements are a great way to upgrade your home. Some improvement projects include painting, installing modern bathroom fixtures, and many more. Home improvements generally improve the appearance of your home and increase its value.
10. Check Your Exterior Drains and Gutters
As a homeowner, it's easy to forget to check your drains. However, it is very important to make sure there are blockages. Your surrounding gutters should be cleaned a few times a year to clear out leaves and other debris.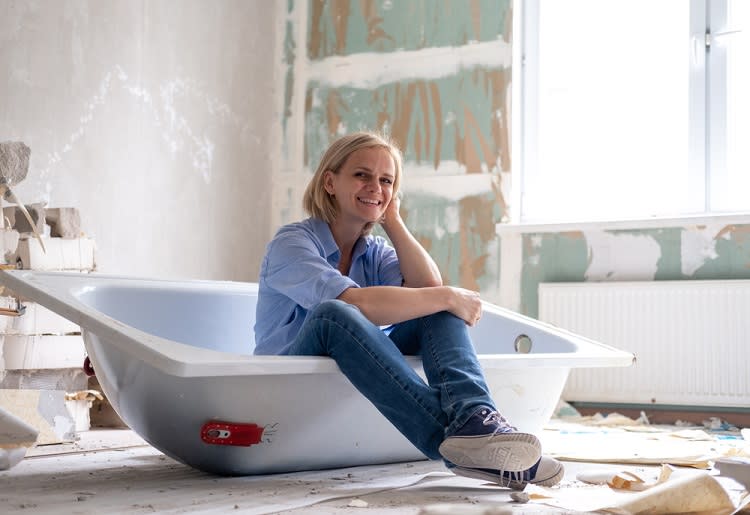 Don't Get Caught Off Guard
Forgetting basic maintenance tips can have serious consequences. Save yourself some time and money by getting ahead of potential issues. Take a walk around your house (both inside and outside) every now and then to look for anything that needs attention.
Lastly, make sure you have the best home warranty plan from a reputable company like Choice Home Warranty or Select Home Warranty to help you reduce maintenance costs.