Most homeowners understand the general maintenance involved in owning a home, but there might be other considerations that most people generally don't take into account when it comes to maintaining your condo. While a home warranty can help limit the cost of repairs or replacements, these vital condo maintenance tasks will also help you keep your family safe.
» Looking for a reliable home warranty? Check out our top picks for the best home warranty companies.
1. Maintain Your Condo HVAC or Fan Coil Unit
Fan coil units are the typical HVAC system found in condos. They help regulate airflow in your condo and also keep your indoor temperature comfortable in all seasons.
It's essential to stay on top of your HVAC and fan coil unit maintenance to not only avoid costly repairs but to also protect against indoor air pollutants. To prevent line leaks, corrosion, and dirt or debris from getting into the system, it's recommended to do a regular cleaning every 30-45 days.
Use the following steps to clean your fan coil units:
Clean and rinse the coil and drip tray with a coil cleanser and water.
Use a vacuum hose and wet towel to remove any dust or dirt.
Visually inspect belts for any evidence of damage or cracking.
Replace the air filter after cleaning.
Call a technician or look up the operating manual online if you identify any problems.
2. Test All Smoke Detectors and Carbon Monoxide Detectors
As simple as this sounds, this is one of the most important maintenance requirements for any condo owner. These detectors can ensure optimal indoor air quality and can help save the lives of your family and neighbors.
According to the National Institute of Health (NIH), carbon monoxide is one of several indoor pollutants contributing to an average of 3.8 million deaths yearly. Test your detectors once per month to make sure they're functioning properly. Additionally, make sure you vacuum your detectors regularly to make sure there is no dust blocking them.
» Do you have a gas furnace? Use these maintenance tips to prevent carbon monoxide poisoning.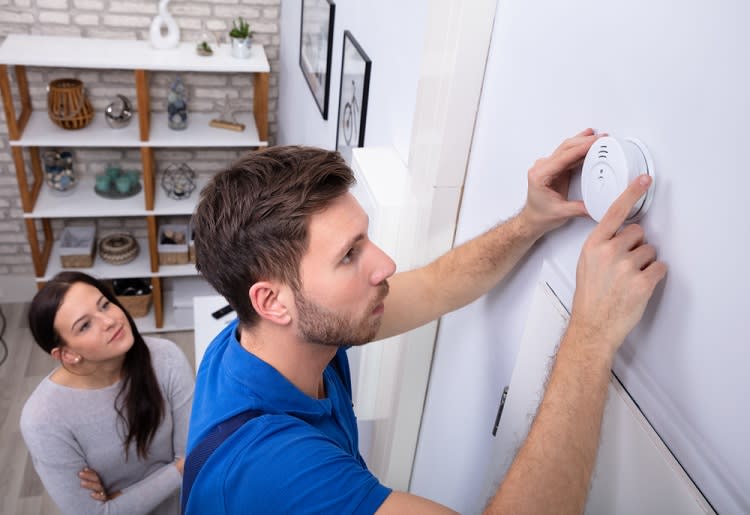 3. Winterize Your Plumbing to Prevent Burst Pipes
Plumbing maintenance is important for preventing major water damage to your home. If your condo is a seasonal home, it is vital that you insulate and winterize your pipes. If a pipe bursts, you'll be financially responsible for repairs to your home and surrounding units.
When doing maintenance on your plumbing, be sure to check for any signs of leakage or clogging. Additionally, insulate your exposed water lines with pipe insulation wrap.
If your condo is vacant for the winter:
Shut off the water valve to the condo unit.
Open all faucets and flush all toilets to drain water.
Run your washing machine and dishwasher to flush the water out.
Pour a splash of non-toxic antifreeze down all drains and toilet bowls.
4. Perform Regular Water Heater Maintenance
Water heaters are often considered the most intimidating appliance in your home. They pose several risks if not handled properly, including burns, electrical shock, and death. Given the fact that your water heater is typically hidden out of plain sight, it's easy to forget the regular maintenance needed to keep you and your home safe.
To mitigate the risk of water heater failures, perform an inspection and cleaning every six months. The inspection should make sure no leaks are present, and all components are clear of debris and functioning properly. Before inspecting your water heater, be sure to shut off the gas and water lines to prevent injuries.
» Use these water heater maintenance tips to avoid leakage.
5. Check Your Pool for Problems
If you're living that high-rise lifestyle, the condo maintenance fees you pay your HOA include the cost of condo pool maintenance. That said, as a resident, you are uniquely positioned to spot when maintenance is needed.
Educate yourself on swimming pool maintenance so you can notify HOA management if you notice the pool needs immediate attention.
6. Examine All Caulking Around Tubs, Sinks, and Showers
Excess water in your bathroom puts your condo at risk of developing mold and mildew, which can make you or a family member very sick. Besides good ventilation, one of the best ways to prevent mold and mildew is by ensuring that all caulking is intact to prevent water from going places it's not supposed to.
Inspect all areas of your bathroom to identify damaged or missing caulk. Remove any existing caulk before reapplying. When reapplying caulk in a bathroom, use 100% silicone caulk for its moisture-repelling properties, flexibility, and durability.
» Check out these important home plumbing tips.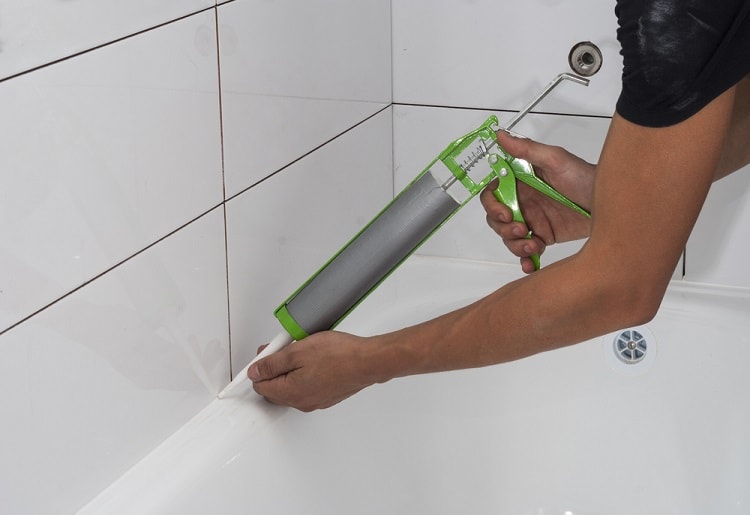 7. Check and Clean the Vents of Your Appliances
Make sure you're regularly cleaning the vents and filters of all your appliances. This will prolong your appliances' life and help ensure that you aren't creating any unnecessary risks of carbon monoxide poisoning or fire hazards. This is especially important with dryer units.
When dryer units become blocked with lint, it can cause friction, which adds stress to the unit. The National Fire Protection Association (NPFA) states that 31% of dryer fires are a direct result of not being kept clean. Make sure to clear out any lint or debris from the dryer lint trap, vents, and ducts to ensure safe operation.
8. Inspect for Electrical Issues
Maintaining your condo's electrical system is one of the most important home maintenance skills to master. Electrical maintenance is one of the most critical aspects of home ownership. Your electrical system ensures the smooth operation of your home and lifestyle and the safety of your family and neighbors.
Failing to make regular electrical repairs could lead to bigger (more expensive) issues and even the loss of property or life. Make sure you're staying on top of things with these regular electrical maintenance tasks:
Inspect all outlets with a power plug meter to ensure they are working properly.
Replace any outlets that are loose-fitting with tamper-resistant outlets.
Inspect all outlet and appliance connections for frayed wires.
If you note any frequent breaker tripping or indication of sizzling sounds with your switches, make sure to call a professional to inspect further.
To avoid the risk of electric shock, make sure to switch off the power supply inside your breaker box when conducting electrical repairs or maintenance.
» Keep an eye out for these electrical hazards in your home.
9. Check Caulking and Weather Stripping on All Windows and Doors
It's important to make sure that your condo gets efficient insulation and airflow. It's recommended to re-caulk your windows and doors at least annually or when you see visible cracking.
Damaged caulking or weather stripping can cause higher utility bills as conditioned air escapes. It can also lead to poor indoor air quality due to external pollutants entering your home. On an annual basis, inspect the surfaces around your windows and doors to identify any missing or damaged caulking or weather stripping. Remove the old caulking or weather stripping if you find any damage before reapplying.
10. Inspect Your Balcony for Loose Railings or Uneven Flooring
It's easy to neglect the fact that most condo owners are responsible for maintenance and repairs to your exterior balconies, especially since your HOA organizes inspections on your behalf.
Outside of structural maintenance, you are responsible for the wear and tear of your exclusive-use balcony. The most important things to look for are loose railings, uneven flooring, and proper water drainage. If these issues arise, reach out to a professional for a deeper assessment.
» Want to work on your curb appeal? Try these cost-effective ways to modernize your home's exterior.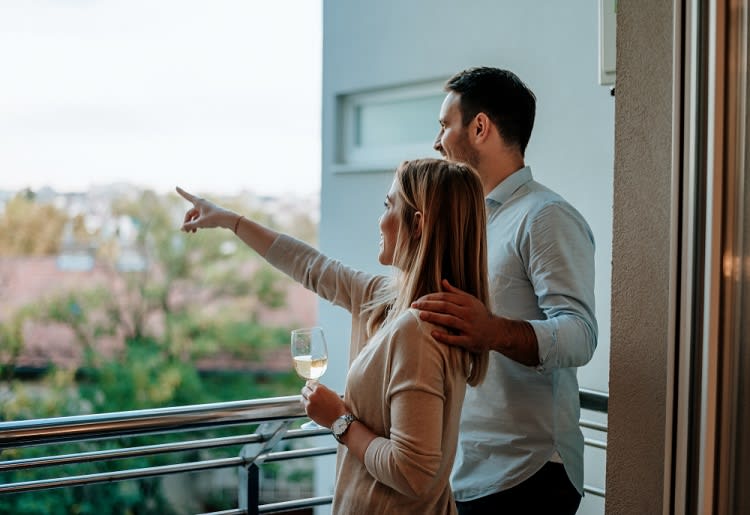 Take Away
Even though they are known for being low-maintenance homes, owning a condo comes with important maintenance responsibilities. When you stay on top of regular maintenance, you protect your investment and those you care about.
If you're concerned about costly repairs or replacements, we've rounded up some of the best home warranties for homeowners that can help save you money.
» Try Choice Home Warranty or Select Home Warranty for an affordable and reliable home warranty.