You may have one of the best home warranties for homeowners, but if you don't know how to file a successful claim, you won't get that protection and peace of mind.
Here are 10 tips for filing a successful home warranty claim to help ensure you get the help you need when something goes wrong.
» Need better home coverage? Check out our top 10 picks for the best home warranty companies.
1. Know Your Warranty's Coverage
There are many reasons to get a home warranty. You may have purchased your policy because you're worried about expensive repairs, or you're turning your home into a rental property and want to attract high-quality tenants. Whatever your reason is, each home warranty has its own coverage limits and exclusions. So it's essential to read through your policy to make sure you understand what is and isn't covered.
Likewise, make sure your policy covers the components you're most concerned about like your HVAC system or swimming pool. The last thing you want to do is file a claim for something that's excluded from coverage.
2. Understand Your Contractual Responsibilities
Most home warranty policies require the homeowner to maintain their home's orderly and safe condition. So, it's important to keep up with routine maintenance tasks like changing air filters, getting your furnace serviced annually, and cleaning out gutters and drains.
Failing to do this could void your claim, so make sure you read through and adhere to the requirements of your warranty.
3. Keep Records to Support Your Claim
Having a record of all the home repairs and maintenance you've done is invaluable when filing a claim. Not only will it help the warranty company process your claim quickly, but it can also prove that you've taken good care of your home and are entitled to coverage.
To stay organized and make sure your home warranty is worth it, gather all relevant paperwork like warranties, receipts, and repair invoices and store them in a safe place. Also, keep track of all communication with your home warranty company including email records and phone logs.
» Save up to 20% in your first year by trying these tips for new homeowners.
4. File Your Claim as Soon as Possible
It's important to file your claim as soon as you notice or suspect a problem in your home. Not only will this ensure you get the coverage you're entitled to, but it can also help prevent initially minor issues from needing costly repairs.
Most home warranty claims can be filed online, so log into your account portal or visit your company's website to get started.
5. Gather Necessary Documentation For Your Claim
When filing your claim, be sure to provide accurate and detailed information about the problem so your warranty company can quickly assess and process it. This includes proof of purchase, photos of damaged or malfunctioning parts, and any other pertinent information related to the item.
Having this ready will save time during processing and help expedite payment on approved claims. As a buyer, it's a powerful perk to know your home has been taken care of and that there's documentation to prove it, which is why some families purchase a home warranty when selling a house
6. Have a Licensed Technician Inspect the Problem
When filing a claim, your warranty company will likely require you to have an authorized technician inspect and diagnose the problem before they can approve coverage.
The good news is that most home warranty companies already have a list of vetted and licensed technicians in their network, so marking this step off your list should be fairly easy.
» Learn more about old appliance replacements that a home warranty covers.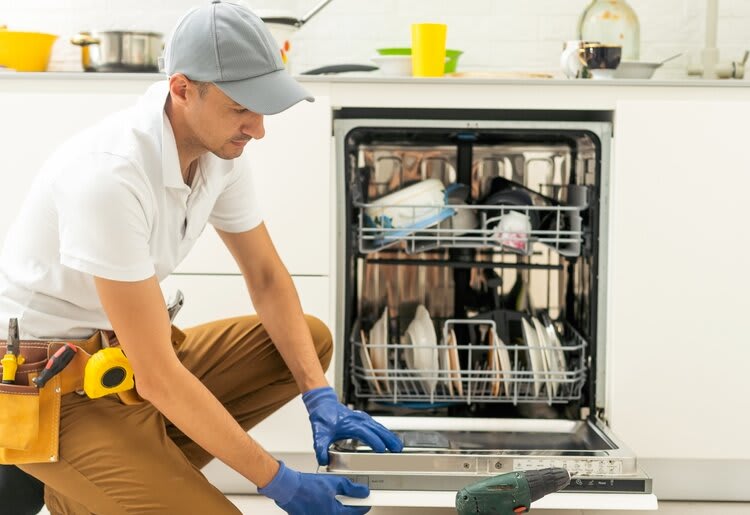 7. Request Written Service Agreements For Your Claim
Always request written service agreements before authorizing any work on covered items.
This helps ensure that both parties understand exactly what services will be performed and their costs.
8. Follow Up on Claims
After submitting the necessary paperwork and documentation, periodically follow up on claims until they're resolved by calling or emailing the company.
Keeping track of the status of your claim can also help expedite its resolution in some cases.
9. Know Your Legal Rights When You File Claims
You should make sure you understand what rights you have under state and federal laws such as the Real Estate Settlement Procedures Act (RESPA).
In some states, there are special laws governing home warranties. They may provide additional protections beyond those under federal law or contracts between service providers and customers.
10. File Claim Disputes Promptly
If there is ever an issue with payment for covered service requests or other filing claim issues, you should file dispute paperwork promptly and according to instructions provided by your home warranty provider.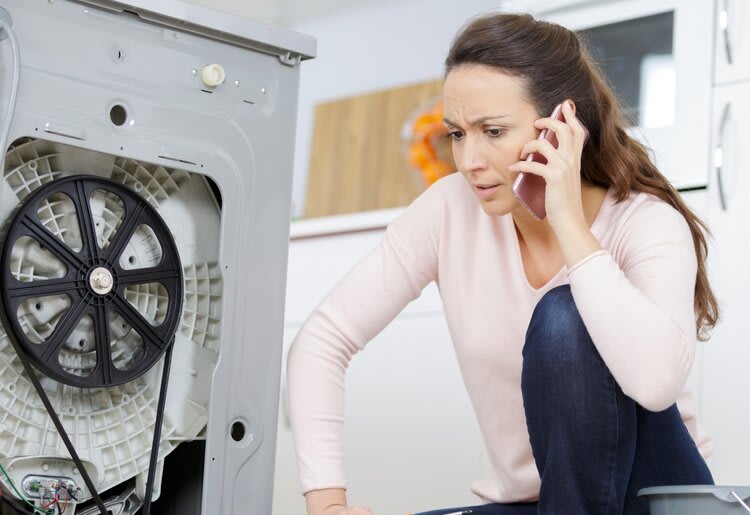 File Your Claim Successfully
Filing a successful home warranty claim doesn't have to be complicated. Just remember these tips when going through the process to help ensure that everything goes smoothly from start to finish.
» Try Select Home Warranty or Choice Home Warranty for affordable home warranty plans.