Dave Ramsey has made a few statements advising against getting a home warranty. But are home warranties really as bad as Ramsey says they are? Let's take a closer look at 10 statements Ramsey has made about home warranties, and what they really mean.
» Looking for a reliable home warranty? Check out our top picks for the best home warranty companies.
1. A Home Warranty Isn't Worth It for Buyers or Homeowners
On the surface, this argument makes some sense. After all, they can be expensive. However, there are also some major benefits to having a home warranty that would be useful to consider.
For example, let's say your furnace breaks down in the middle of winter. With a home warranty, you can simply call your home warranty company and have someone come out to fix it—no questions asked (and no huge repair bill). Similarly, if your water heater springs a leak, a home warranty will usually cover the cost of replacing it.
If you have an older home with appliances that are starting to show their age, a home warranty can give you peace of mind knowing that you won't have to pay for repairs or replacements out of pocket. There are definitely situations where home warranties are totally worth it.
2. Extended Warranties Are Overpriced
Some extended warranties can be overpriced, but many home warranties actually provide excellent value for money.
For instance, the average French-door-style refrigerator costs $2,000. Let's say you take one home and decide to add an extended warranty for $200. Considering the average refrigerator repair costs $200 to $300 (with some topping out at $1,000), getting an extended warranty can be a proactive and prudent decision.
Even without an extended warranty, many home warranty companies will cover your refrigerator as part of your policy. And companies like Select Home Warranty even give you two months for free.
» Learn more: 10 Home Items You Should Absolutely Get an Extended Warranty On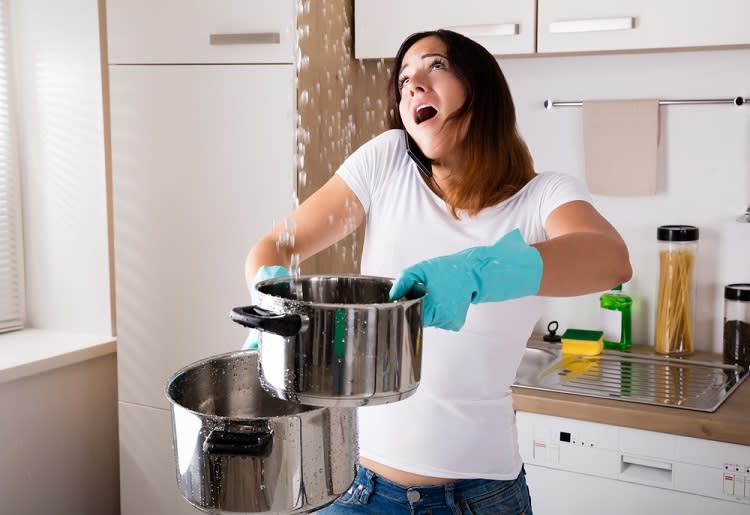 3. You're Better off Dealing With Issues as They Occur
If you're like 61% of the US living paycheck-to-paycheck, you know there's nothing worse than having to deal with something "as it occurs." One of the main reasons to get a home warranty is to protect yourself against unexpected expensive repairs or replacements.
A good home warranty can help take the financial sting out of covered repairs or replacements by providing protection at a manageable price. For example, a warranty from First American Home Warranty costs as little as $30 a month. Wouldn't you rather pay a relatively small monthly fee for coverage than come up with several thousand dollars out of pocket to replace your roof should it unexpectedly fail?
4. Home Warranty Agreements Always Try to Sell You Short
While there are some shady home warranty companies out there, the vast majority of them play by the rules and do their best to help customers where they need it most.
A good home warranty company will have a team of certified technicians who are background-checked, licensed, and insured. They will also have a 24/7 customer service team available to help you whenever you need it.
» Need some help selecting a reputable company? Check out our top picks for the best home warranties for homeowners.
5. Home Warranty Claims Are Often Wrongfully Denied on Account of Improper Maintenance
While it's true that some home warranty companies may deny a claim if they believe the issue was caused by improper maintenance, that doesn't mean that they default to this in every single situation. In fact, the best home warranty plans have policies in place to ensure claims are handled fairly.
As long as you review your home warranty policy and follow the maintenance guidelines, having a claim wrongfully denied shouldn't be an issue. And if a claim is denied, you have every right to appeal it.
6. Home Warranty Companies Champion Repairs Instead of Replacement
A reliable home warranty company is unlikely to repair an item if a replacement is necessary. There are certainly occasions where a repair makes more sense. For example, it's better to repair a fairly new appliance with minor damage that costs less to fix than its total value.
However, a replacement would be the better choice if you have an old appliance that needs extensive repairs. In these cases, your home warranty company will typically reimburse you up to your coverage limit.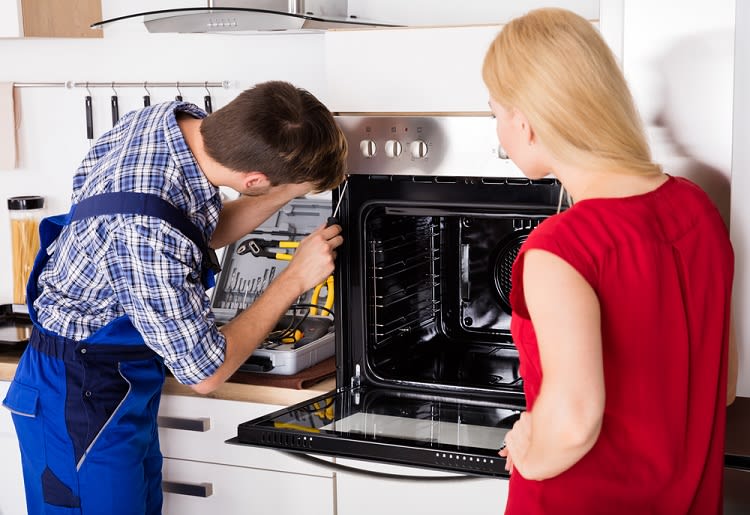 7. You Have Too Little Choice in the Contractor Your Warranty Company Selects
Another common misconception about home warranties is that the company will send just anyone to do the job, regardless of whether they're qualified.
Any home warranty company worth its salt will send out a qualified, experienced technician to diagnose and repair the issue. In most cases, you'll get to choose from a list of pre-approved and carefully vetted providers.
8. Extended Warranties Often Come With Coverage Exclusions
As with any insurance policy, there are going to be exclusions. And yes, some home warranty companies exclude certain items from coverage (although most will cover the big-ticket items like your HVAC system, water heater, etc.).
However, just because an item is excluded from your home warranty coverage doesn't mean it can't be covered. Depending on your needs, many home warranty companies offer optional coverage for items like pools, spas, well pumps, and septic systems.
9. Sales Professionals Bank Major Commissions From Up-Selling Warranty Plans
While it's true that some professionals may make a commission off of these sales, that doesn't mean they're always a bad deal. Being upsold an extended warranty plan may make sense if you couldn't easily afford to replace the one you have. It's a personal decision solely based on your finances and peace of mind.
10. A Home Warranty Is Only Worth It if You're Selling Your Home and Need to Increase Its Value
A home warranty can actually be beneficial whether you're selling your home or not. Again, it goes back to your personal situation and whether it makes sense for you.
If your house is older or you have appliances you couldn't easily repair, a home warranty may be worth it. If you live paycheck-to-paycheck, a home warranty can give you some much-needed peace of mind.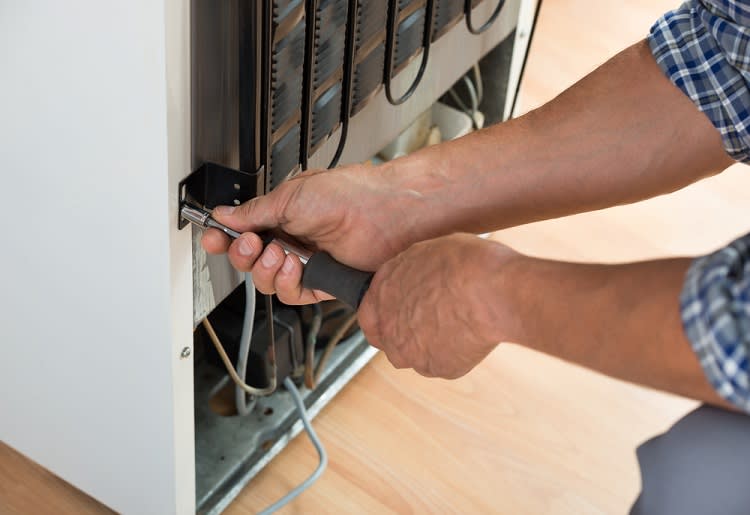 Bottom Line
Home warranties are worth it for anyone. If you're looking for an affordable way to protect your home against expensive repairs and replacements, a home warranty may be just what you're looking for.