Swipe Night, Tinder's apocalyptic choose-your-own-adventure dating game, aims to create attraction based not on how you look in front of a camera, but on how you'd behave in the shadow of impending doom.
Swipe Night allows US Tinder users to log into the app every Sunday night of October to participate in an 'episode' that puts them at the center of an apocalyptic crisis. Over the course of 5 minutes, you'll navigate wild house parties and frantic street scenes against a backdrop of an imminent comet that demands that you make on-the-spot decisions. The decisions you'll be faced with, which range from the mundane to the morally pressing, will in turn influence who you're matched with after the game.
Call it a personality quiz with falling air-conditioners instead of compatibility questions.
An algorithm with less math and more mob-rule. The idea, it seems, is to break through the appearance-driven approach that exists on a lot of online dating sites, and match us with people who share our gut instincts, our morals, or, in one specific instance, our willingness to either save a dying bystander...or toss them a bag of chips as we flee.
There's no doubt that Tinder is experimenting with its approach. But why?
Is Swipe Night just another flashy upgrade for a generation that quickly grows bored of its tech?
Or is there something larger going on: perhaps an acknowledgment of, and backtracking from, the atmosphere of superficiality that Tinder itself has created?
If so, what does it say that Tinder's creators believe that nothing short of an end-of-the-world scenario can get us to reveal our true selves?
Holding Hands and Skipping Through the Rubble
In Swipe Night's first episode, players find themselves invited to a friend's Halloween party. Upon entry to the party they're given their first choice: to either compliment or insult the host's (and her dog's) Halloween costume. Later in the game, after seeing a friend cheating on his girlfriend, the player has to decide whether to come clean or keep the secret. Things escalate from there as news of an Earth-annihilating comet spreads. Panic sets in. As you fight for survival, you're presented with more and more decisions, which will pop up on your screen along with a timer that says you only have seven seconds to decide. After the game, the choices you made will appear on your Tinder profile for all to see, and you'll be matched with others who made similar decisions and are presumably excited to discuss the experience.
"Sometimes it's hard on Tinder to know exactly how to break the ice," Tinder's chief marketing officer Jenny Campbell told Adweek. "Because you've now gone through this shared experience, you have so much more to talk about."
Tinder product leader Kyle Miller told the Washington Post that Swipe Night was meant to play off "the shared experience that you did the same thing, and the curiosity over the things you didn't choose."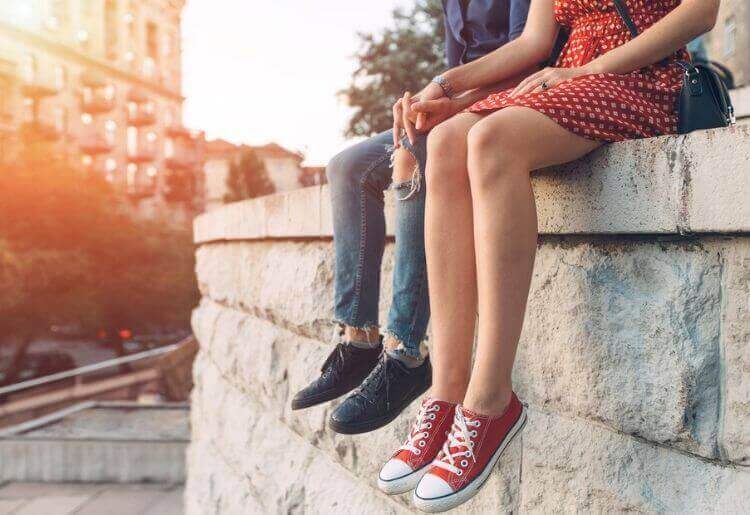 But a bigger question is: how much of Swipe Night is built simply on the premise of a fun, shared experience, and how much is based on the idea that our split-second decisions in a simulated end-of-the-world scenario can actually capture our personalities enough to represent us to others? And even more importantly, why does Tinder think we need such a scenario to reveal our real selves?
Tinder acknowledges that Swipe Night is targeted towards Gen Y'ers aged 18-24. The episodes are directed by Karena Evans, the award-winning Drake collaborator, and written with the help of "Big Mouth" writer Nicole Delaney. There's a lot of production value and plenty of eye candy. The trailer features trendy beats and hip, apocalyptic lighting that seems to both shadow and showcase its stars' fit, panicky bodies.
Many are wondering whether young users will have the patience to participate in Swipe Night, which is inarguably more involved than merely swiping on photos during your downtime. But it's equally interesting to wonder about Tinder's motivation. What compelled the company, famous for its iconic minimalism, to release what may be the most involved and sophisticated online dating tool to date?
Math-maker, Math-maker, Make me a Match
Tinder isn't the first online dating platform to experiment with chemistry-building. The field is flooded with dating sites using mathematical algorithms, psychology-driven questionnaires, and quirky personality quizzes to forge meaningful matches amongst strangers.
Match.com, for instance, continues to evolve its pioneering matching tools in order to connect singles with their special someone. Zoosk took the idea and ran with it, launching its patented Behavioral Matchmaking engine for the purpose of fleshing out idiosyncrasies in each user and matching them with like-minded partners. Other sites, such as eharmony and OKCupid, use everything from psychological questionnaires to mathematical algorithms and offbeat quizzes in order to introduce their users to others with similar characteristics.
There's no doubt that Swipe Night is an extremely innovative approach to online dating. But it has plenty of company, and the concept itself isn't necessarily paradigm-changing.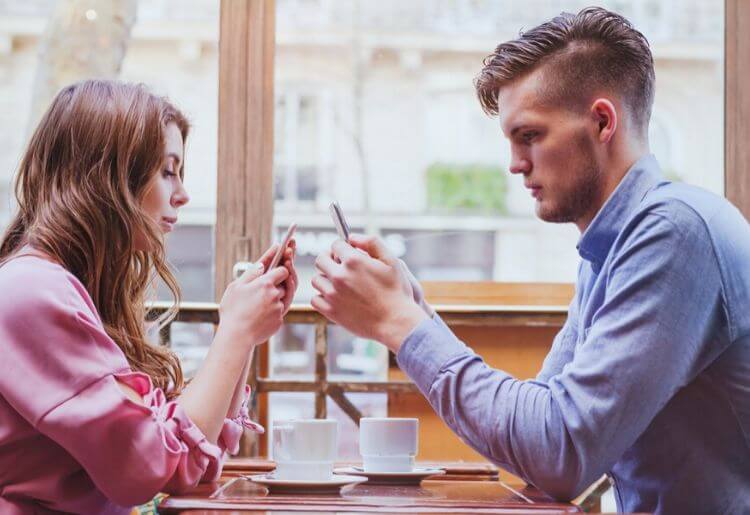 What is surprising is the fact that it came from Tinder, a platform famous for minimalism that borders on the iconic. With its oft-imitated single-swipe feature and reported user base of 57 million singles, the app has little reason to change now. What inspired it to take such a drastic 180, if not for some idealistic change in outlook?
Is Tinder Itself Swiped Out?
It seems clear that Tinder has, in some respects at least, grown dissatisfied with the casual aloofness it has spawned. Swipe Night isn't Tinder's first attempt at this sort of thing, after all.
In recent years it launched both Tinder U and festival mode, both of which, like Swipe Night, were attempts to flesh out similarities from a huge, random group of singles who shared nothing in common except mere proximity.
Is that what Swipe Night is? A flashy, meticulously designed attempt by Tinder to coax something more out of its users than a pretty face? Or perhaps it is just fun and games from a company with the money and talent to try something new.
It's hard to say. But Tinder's recent attempts at matchmaking are enough to convince you that perhaps it's grown tired of casual swiping. It doesn't seem a stretch to read something cynical in Tinder's new endeavor. When the king of effortless hookups creates an entirely fictitious world for its users, it makes you wonder. Even more so when it decides it must destroy the world in order to make its users appear real.