Many people worry about fake profiles when dating online. Some are new, but many catfishers have been doing this for a while and are good at hiding who they really are. Falling for these fake profiles can waste your time, trick you out of your money, or even make you give up on dating.
As a dating coach, I always tell my clients to verify profiles and confirm the true identities of their potential matches. Background checks are a surefire way to get confirmation and peace of mind, but there are additional safety precautions you can take, too. Here are 10 practical strategies to help protect yourself when dating online.
» Want a professional screening? Check out our top picks for the best background check sites for dating.
1. Confirm Their Account Is Verified
Online dating sites sometimes ask users to take a selfie resembling their profile picture. This helps prove they are who they say they are. After doing this, they get a badge on their profile showing others their identity is verified.
So, stay alert and only chat with people with a verified checkmark on their profile.
2. Check Their Social Media
Many dating apps let you link your social media, like Instagram, to your profile. This means others can see your social media photos right from the app. Some apps even require you to link a social media account to sign up.
But be careful! If someone is faking their identity, they might make a new social media profile to trick people. If you see a brand-new account, it could be a sign of something "fishy." So, always check how old someone's social media account is when you can.
» Scrolling through their feed? Use social media to help with a background check.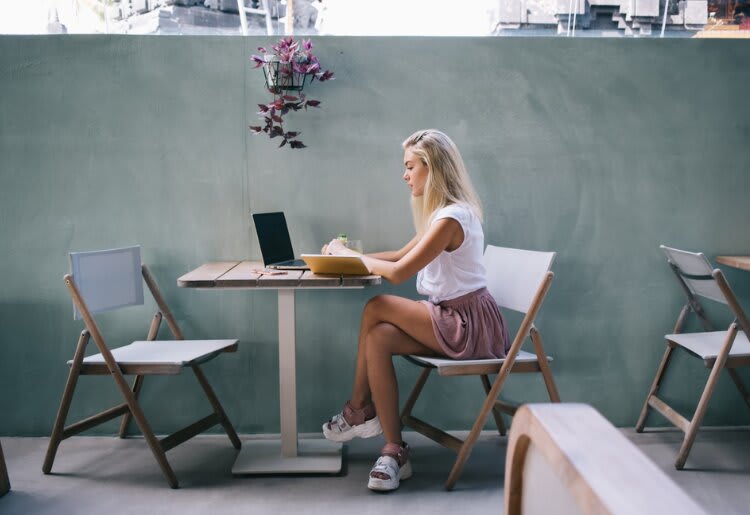 3. Use Trusted Apps or Dating Sites
Some dating apps use a friend-invite system to prevent impersonation. This helps keep the app's community exclusive and makes sure people are who they say they are.
But plenty of trusted apps and services are equipped with teams to eliminate fake profiles from the user experience. For example, eharmony has a trusted ID verification system, which aims to weed out catfishers, but if you're unsure, a background check can provide peace of mind.
4. Perform a Background Check
While not all dating platforms perform background checks, many require ID verification to enhance user safety. However, this typically does not include a criminal background check.
For a more thorough online dating check, I'd use a tool like TruthFinder. This service offers unlimited access to name, phone number, and address lookups. It also explores the deep web—the part of the internet not readily accessible by standard search engines. This means you can get a comprehensive view of someone's online activity, including information they might prefer to keep hidden.
» Don't know what to look for on a report? Here are 10 red flags on a background check
5. Verify Their Phone Number
Dating apps usually ask for your phone number when you sign up. They send a code to your phone to make sure it's really you. But remember, this doesn't mean you're safe. Consider using online tools that let you search who a phone number belongs to, like reverse phone lookup services.
By typing in a phone number, you can find the name of the person who owns it, where the number has been used, and any social media profiles linked to it. Background check services like BeenVerified provide extensive reports on a given phone number, offering another layer of security in your online dating experience.
6. Use Video Chat for Identity Verification
Video chat features on dating platforms provide a straightforward way to confirm someone's identity. If someone avoids video calls or hanging out, they might hide something about who they are.
So, if you're comfortable, request a video chat—it's my preferred way to simply and effectively verify someone's identity.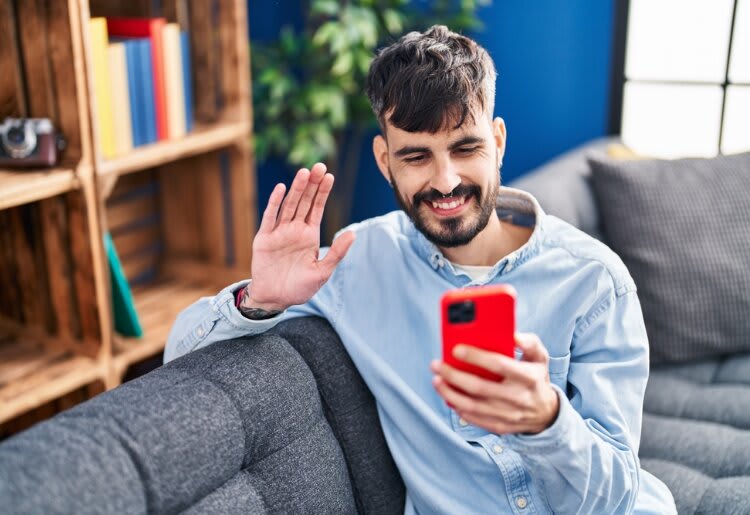 7. Scrutinize Their Photos
Photos can reveal a lot about a person's authenticity on online dating platforms. The account might be fake or misleading if there are only a few or really old photos.
Use a tool like Google's reverse image search to check if a photo is real. This lets you see where else the picture appears online. Just upload the photo, and Google will show you similar images. If the same photo is on someone else's profile, the person might be pretending to be someone they're not.
8. Look for Inconsistencies In Information
Check if what they say in their messages matches their profile. If they give conflicting information about things like their age, where they live, their job, or hobbies, that's suspicious. Remember the things they tell you over time. They might be lying if their stories change or don't add up.
I observe their communication patterns closely. If there are significant variations in their texting style, it could indicate they're copying from another source. The timing of their responses, especially if unusually quick or at odd hours, might suggest they're not genuinely who they claim to be. Additionally, regular significant updates to their profile—such as job, location, or personal details—could be a sign of deceit.
9. Be Wary of Rapid Escalation of the Relationship
Catfishers often try to speed up the progression of your relationship, expressing strong feelings or suggesting serious commitment unusually early. This tactic, known as "love bombing," is used to manipulate and control the pace and direction of your relationship.
Be careful if someone wants immediate commitment, isolation from others, and pushes you for personal info. Be extra wary if they say they're in love with you soon after you meet.
10. Turn Down Requests for Money or Financial Information
Romance scams are rife. Consumers lost around $547 million in 2021 to dating swindlers. If someone you've met online asks for your financial details, that's a big red flag. Never share details with someone you've met online, such as your bank account number, credit card information, or other sensitive data.
These requests can come in many forms. Some may directly ask for money, citing a sudden personal crisis or a desire to meet you in person. Others may be more subtle, asking for your financial information under the guise of sending you gifts or sharing investment opportunities.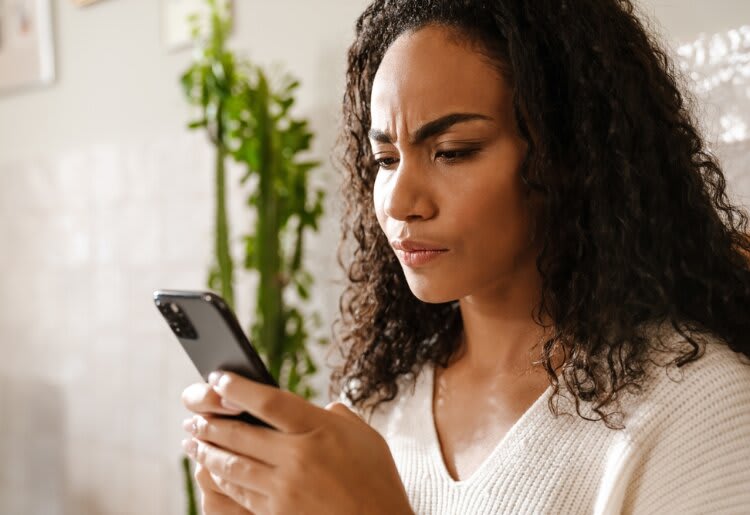 Catfishing: The Truth Lies in the Details
I envision a future where online dating becomes more regulated, with legal consequences for misconduct. If online dating continues to be a popular way for people to meet and date, there needs to be more real-time monitoring to ensure user safety.
Until then, it's important to closely examine a person's photos and words. My clients tend to swipe through photos quickly and don't take the time to scrutinize a profile. However, the devil is in the details, and inconsistencies are easier to catch when you slow down. So, take your time and stay vigilant.
» Learn more about the cost of a background check.