In a Nutshell
BeenVerified is a combo service that offers several services, including background reports, and phone number search. BeenVerified offers both self-monitoring and professionally monitored data services. So, you can be sure to cover your bases with confidence. It's also a great way to access public records quickly, and affordably.
pros
Self-monitored background reports
Huge database of information and records
Competitive pricing plans
cons
No recovery services
No dedicated identity theft service

BeenVerified Visit Site
A Brilliant Solution for
People who want to search out information about others
Someone who wants to keep tabs on their accounts
You, if you want detailed reports about your public records
Reports Offered
People search
Background search
Criminal records
Reverse phone search
Reverse email search
Reverse property search
Is BeenVerified Legit?
To state it simply, yes, BeenVerified is legit. Let's explain.
The information that BeenVerified gathers is available to the public and accessible to almost anyone. It's data that is available for public consumption and almost anyone can theoretically search. The trick is in how to search for the information, which is what makes up most of the concerns about this service.
The only concern people have about BeenVerified is that the information they are provided with is public information, and if so, people want to know why they pay for it.
Well, it's just like doing construction on your home. You could theoretically spend the time learning how to do the job yourself, but you don't - because it's easier to have someone else do it for you. It's the same with BeenVerified - the service does the work for you so you can get one simple and detailed report about the person you're searching for, with the report being more detailed than what you can produce on your own.
How it Works
BeenVerified works by crawling the web to gather all information that's publicly available on the subject of your search and aggregating it into one simple, easy-to-understand report.
The information is compiled from a wide range of sources. These include federal, state, county, and local records as well as commercial sources such as magazine subscriptions, store cards, and even mortgage deeds. BeenVerified will also look out for your information from your subject's online activity, including social media network activity and blog posts.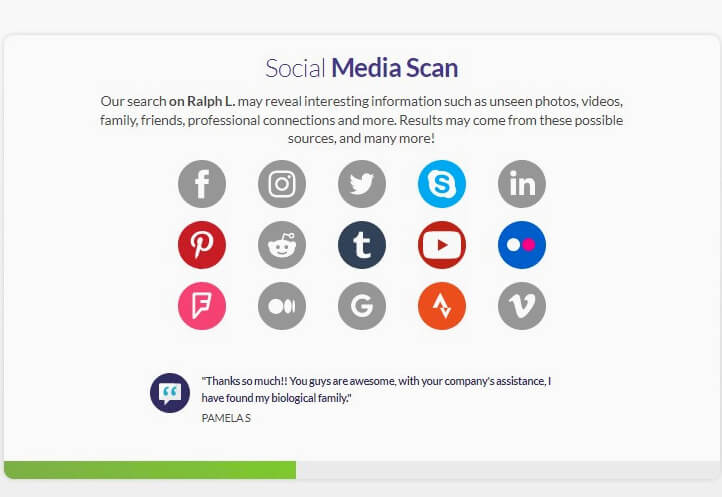 All in all, BeenVerified has access to billions of data points, including criminal records, property records, phone records, contact information, and personal information. Unfortunately, there is no information about how often BeenVerified's databases are updated, other than an assurance that this is carried out "frequently." However, you can set up an alert that ensures you'll be automatically notified if any information changes after you run a search.
What does BeenVerified Watch out For?
BeenVerified monitors and gives access to a huge database of information. In fact, there are billions of public data points within its network. That's a lot of information delivered to your fingertips. Some of the items that you can either get information about or have monitored for you include:
Education and professional history
Phone numbers and other contact information
Current, past, and related addresses
Criminal records
Traffic violations
Licenses
Court records
Deeds
Social media accounts
Blogs
Online photos
And more. For a full list of features and what is monitored, visit the website.
How Easy Is It to Use?
The real beauty of BeenVerified lies in how easy it is to use. Public records can technically be accessed by almost anyone, technically. Searching, and getting your hands on these records in practice is a lot harder, and most people give up before they've even scratched the surface.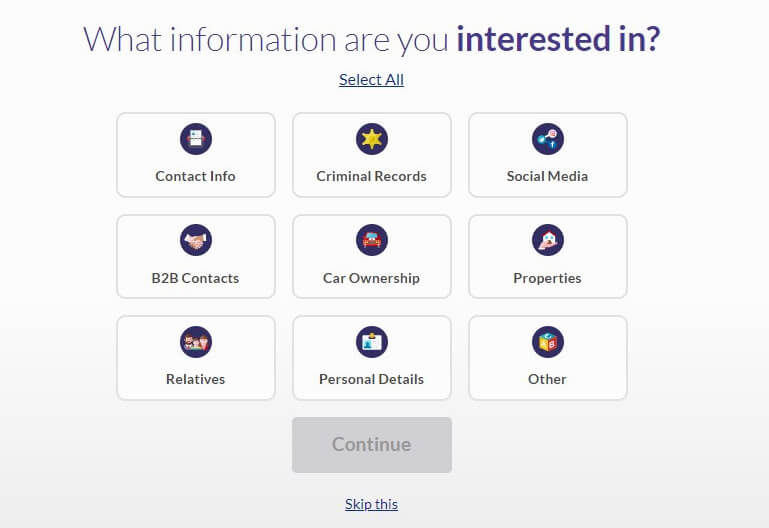 You will receive detailed reports, including almost all the important information you are searching for about yourself like your social media accounts associated with your name, billing addresses, phone numbers, and more. The records are condensed into an easy-to-read report. There's no headache, no searching, and no scouring through millions of links, records, and databases to locate what you're searching for. It's all right there.
BeenVerified also has a convenient feature that saves past reports that you've run. This way, you can quickly access and review almost any important information you've seen previously. Plus, BeenVerified will update you if new information is added to your account. This is a really important tool that ensures that your information is and stays secure.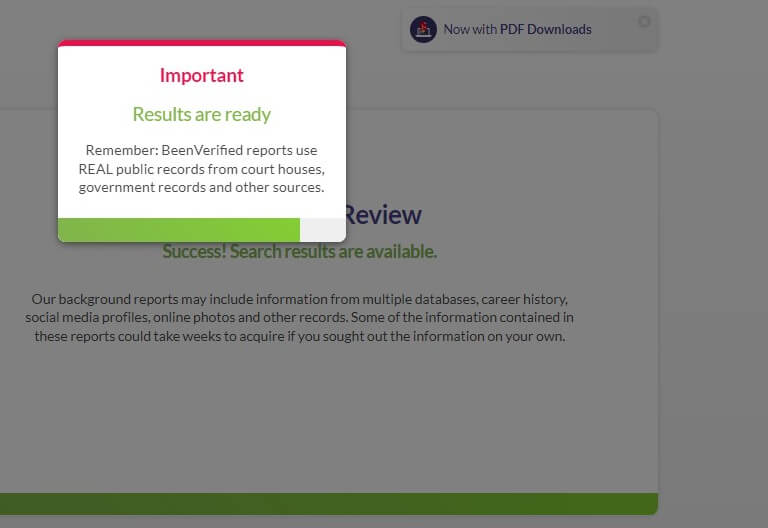 BeenVerified also has a convenient mobile app. The app is available for iOS and Android devices and is one of the easiest background search services we've seen to date. The app works with iPhones, iPads, Android phones and tablets, and other devices like Apple Watches, and more.
Pricing
BeenVerified can cost either $14.86 a month for a 3-month membership or $22.86 a month for a 1-month membership.
If you sign up for a 3-month plan, you can have wide access to reports and records for less than $20 a month. That's a really good deal, and if you know that you are going to run multiple reports, this is your best option.
If you only need a single report, then the 1-month membership is a better financial option. Here's a look at both plans:
Both types of membership include fast search functionality, plus 7 ways to search:
People search
Phone search
Email search
Address search
Username search
Vehicle search
Unclaimed money
Something worth mentioning about this pricing structure is the inclusive nature of the plans. This means you can have a wide range of searches for as many people and billions of public records within the database, but that's not all. It also means you won't have to pay to include more people in your searches.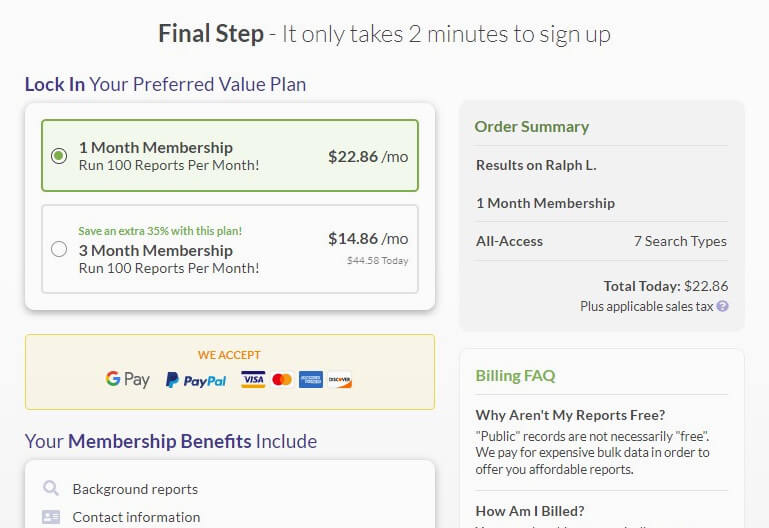 Most of the time, identity theft protection services require you to pay individually for each date you want to be monitored. And if you want to monitor more than one person, you'll have to upgrade to the family plan to cover multiple pieces of information. BeenVerified allows you to search data and monitor up to 10 data for the same price. This is a major saving when you take all things into consideration.
Help & Support
BeenVerified is there for you most of the day. Phone support starts at 6am and goes until 11:30pm ET. So, there's almost always someone there to help. You can also get live customer support Monday to Friday 8am to 10pm ET, and Sunday and Saturday 10am to 8pm ET. Email support is available via an online contact form on the website.
Bottom Line
BeenVerified produces detailed reports that are not only really easy to understand but also quite beautiful to look at. You can quickly skim through the different sections of a report by clicking on the table of contents at the left of the report. And, before you delve into a specific section, you'll get an explanation of technical terms you might struggle with, as well as examples to place them in context.
Unlike other background search websites, BeenVerified has a wide range of information in a report. Whether you're testing the service out with a 7-day trial, paid for a 3-month subscription, or are only looking for a one-off report, you'll be getting exactly the same detailed level of information in your report.

BeenVerified Visit Site
About BeenVerified
Founded by Josh Levy and Ross Cohen in 2007, BeenVerified's mission is to provide everyone with easy and affordable access to public records. From Day 1, the company put a ton of focus and energy into building a product that makes it as easy as possible to make sense of information and put it to practical use.
Today, it boasts more than 10 million users and handles a staggering 38 million searches every month. In 2013, it was voted the fastest-growing company in New York City and the 26th fastest-growing company in the US by Inc Magazine, one of the leading business and entrepreneurship publications in the world.
Contact Details
Phone: 1-855-904-6469
Note: You may not use BeenVerified's service, or the information it provides, to make decisions about consumer credit, employment, insurance, tenant screening, or any other purpose that would require FCRA compliance. This is applicable, but not limited to, a Background Search, Credit Background Search, Criminal Background Search, and/or Driving Record.
BeenVerified is not a consumer reporting agency and does not, and cannot, provide consumer reports. These terms have special meanings under the Fair Credit Reporting Act, 15 USC 1681 et seq., ("FCRA"), which are incorporated herein by reference.