In a Nutshell
TruthFinder is perfect for comprehensive social media searches and scouring the deep web. This is is one of the most affordable background check websites around. All membership options come with unlimited searches, which means you can run as many searches as you like without having to worry about using up your quota. TruthFinder also does not limit your searches.
pros
Unlimited searches
Access to unlimited name, phone and address lookups
cons
Subscription-only service
Slow search process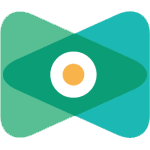 TruthFinder Visit Site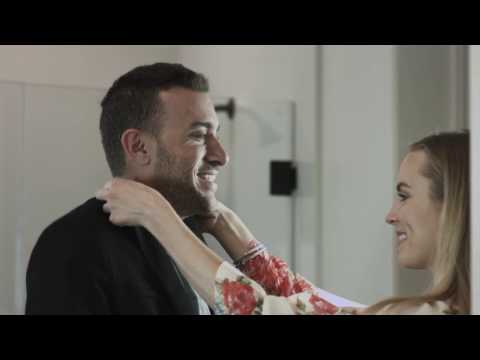 Best for deep searches
Simple mobile app
Access to unlimited name, phone, and address lookups
Why Go With TruthFinder
TruthFinder is one of the very few background check websites on the market that has the technology to scour the deep web for hard-to-find information about the subject of your search. It's also really easy and intuitive to use.
Search the Hidden Parts of the Web
While many people search engines only scratch the surface of what's out there on the internet, TruthFinder is much more thorough. TruthFinder's developers have designed the search engine in such a way that it can also analyze the deep web - that part of the internet that isn't readily accessible by normal search engines - for information about the subject of your search. The result? You'll get the most comprehensive picture possible of your subject's online activity, including the stuff they don't want you to know about.
Ease of Use
Despite its range of powerful features, TruthFinder is easy to use. Simply type your subject's name and surname and click search, and the website will take care of the rest.
Pricing
A TruthFinder membership costs between $4.99 and $29.73 per month depending on the plan you choose. The site does not offer a free trial, unlike some other background check websites.
The People Search plan does offer the option to pay bi-monthly which lowers the price to $2.28 a month. You also have the option to include add-ons to your membership. These include the PDF/Report monitoring which costs an additional $3.99 a month and Dark Web Monitoring which costs $2.99 a month.
Compare TrustFinder costs to our top background check sites >>
Reports Offered
People search
Background search
Criminal records
Social network search
Reverse phone lookup
Customize Search
TruthFinder allows you to run 5 types of search, and your results may vary depending on the one you go for. What's more, the company offers two types of reports - standard reports and premium reports. Unfortunately, premium reports come at an additional cost. However, they are also the most comprehensive reports you can possibly get from a TruthFinder search.
When you run a search, TruthFinder will typically compile a standard report for you by default. This will include the following information:
Name
Age and date of birth
Known aliases
Known relatives
Phone number
Address history
Relationship status
Reverse phone lookups work on both listed and unlisted phones. The report will include details of the network carrier and even the current latitude and longitude of the phone, which means you can pinpoint the exact location of the phone.
A premium report will also contain the following information:
Arrest records
Sex offender data
Civil and criminal judgments
Foreclosures
Bankruptcies
Traffic violations
Tax liens
Professional information
Summary of known assets, including real estate, aircraft, and associated companies or other business organizations
What's more, TruthFinder has a number of directories you can use to search for information manually. These include a reverse phone search, sorted by area code, and a phone book sorted by state.
Is TruthFinder Legit?
In order to access the TruthFinder site you need to click on an "I understand" button below a "Notice," which informs you that TruthFinder is not a consumer reporting agency and is meant for curiosity purposes. It publicizes right from the get-go that the services may not be used for purposes that would require FCRA compliance, to make decisions regarding items such as consumer credit, insurance, tenant screening, and the like. This notice is important as it shows transparency.
It's also important to keep in mind that background check sites do not claim to offer more information than you can technically find on your own - which is the same as most services consumers pay for nowadays. We can all make our own pizza, but we choose to pay for someone else to do it for us. Same idea here - you pay for TruthFinder to scour the web and public records to save you time and energy and to organize the reports in a way that you wouldn't be able to do on your own.
How it Works
TruthFinder has access to hundreds of millions of records. According to the website, these records are sourced primarily from publicly available sources, including federal, state, county, and local databases, criminal and civil court data, professional association databases, licensing databases, telephone directories, and other public sources of information.
Unfortunately, the website's search engine doesn't seem to have access to commercial records such as magazine subscriptions and other marketing data. We also could not find any information about how often TruthFinder's database is updated in order to ensure timely and accurate information.
With that being said, TruthFinder's search algorithm is optimized to scour the deep web for information that wouldn't normally turn up in a background search. The search engine goes through social media networks and other online accounts, including online shopping profiles and blogging platforms.
But that's not all. When you use TruthFinder to run a search, it'll also scour the dark web - that portion of the internet that requires special software to be accessed. This ensures that you'll uncover everything there is to know about the online activities of your subject, including stuff they may have gone to great lengths to conceal.
When we tested for accuracy, we found most of our results to be bang on the money. However, we did notice that your mileage may vary when searching for subjects with a limited online history.
Ease of Use
TruthFinder is a unique background check service because it can perform a deep web search. This kind of search goes into much greater detail than your typical online search and is a feature no other background check website on the market is currently offering. As a plus, you can use a deep web search to find out whether your own online security has been compromised.
TruthFinder also stands out from the crowd thanks to its stellar customer support and the quality of its knowledge base.
Conducting a Deep Web Search
While the internet as we know it contains an incredible amount of information, in reality, this is only the tip of the iceberg. Typically, the information which many background check websites turn up (as well as your average search engine - even Google), makes up a mere 1% of what you could potentially find about a person on the world wide web. Unsurprisingly, those in the know call the search results uncovered by your average search engine "the surface web."
The truth is that there's another part of the internet, called the deep web, which is not readily accessible to most people. This means people can use it more anonymously, which is why it contains a lot more information than the surface web. Websites like Wikileaks, for instance, operate on the deep web. What's more, a part of the deep web, called the dark web, even requires special software such as a Tor browser in order to become accessible.
TruthFinder's search engine can scour the deep web whenever you run a search. For this reason, it can uncover a lot more about your subject's online activity than many other people search engines.
Of course, there's also a downside. TruthFinder does take a bit longer to turn up search results than other background check websites we've looked at. But while this might be somewhat frustrating, you'll uncover the information you simply won't find anywhere else, which makes it well worth the wait.
Prevent Identity Theft and Boost Your Online Security
Because the dark web is tough for average users to access, it's a haven for all sorts of activity, including illegal activity. Indeed, illegally obtained personal information is often traded or sold on the dark web.
If you suspect you might have been hacked or that your information has been otherwise stolen, TruthFinder can be your best ally. Just run a search on yourself and you can find out whether there's information about you online which shouldn't be publicly available.
Help & Support
TruthFinder makes a lot of effort to provide the best customer support possible. You can get in touch with live customer representatives 24 hours a day. In addition, TruthFinder is very active on social media, regularly interacting with users and posting informative articles multiple times a day. You can typically expect a reply on social media within a few hours.
The website also goes out of its way to educate, entertain, and help you make the most out of its service.
Its blog, called Infomania, is full of tips and tricks on how to stay safe online.
True to its mission to do background checks better than other background check websites, help and support are some of the areas TruthFinder takes most seriously. The company is one of the few on the market to have live support 24 hours a day via a toll-free number. You can also get in touch via email, which is similarly attended to round the clock by friendly and helpful customer representatives.
One area where TruthFinder really shines is the breadth and scope of its knowledge base. Besides an FAQ—a feature that is somewhat an expected part of any self-respecting background check website nowadays—TruthFinder has a blog called Infomania.
Infomania is regularly updated and chock full of information. You'll learn about what TruthFinder can do and how to make the most of it, as well as information about staying safe both online and offline. The information ranges from the mundane to more advanced topics, such as how to completely wipe an email from your computer as opposed to just deleting it.
Bottom Line
TruthFinder is powerful and easy to use. The interface is intuitive. And, while search results can take some time to turn up, they're well worth the wait considering the wealth of information you'll obtain.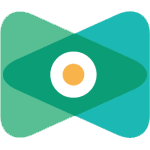 TruthFinder Visit Site
About TruthFinder
TruthFinder was founded in 2015, making it a relative newcomer to the people search engine market. Despite being the new kid on the block, however, it has quickly made a name for itself. Indeed, what the company lacks in experience, it more than makes up for via its use of cutting-edge technology and commitment to a top-notch user experience. Having observed the background check market for many years and taken note of other background check services' strengths and shortcomings, TruthFinder set out with one overarching objective in mind: making background check reports simpler, better, and more affordable. In little over a year, the company has garnered tons of positive attention and thousands of satisfied customers.
Contact Details
Phone: 1-800-699-8081
Note: This Background Check service is not FCRA compliant. You may not use TruthFinder service, or the information it provides, to make decisions about consumer credit, employment, insurance, tenant screening, or any other purpose that would require FCRA compliance. This is applicable, but not limited to, a Background Search, Credit Background Check, Criminal Background Check, and/or Driving Record. TruthFinder is not a consumer reporting agency and does not, and cannot, provide consumer reports. These terms have special meanings under the Fair Credit Reporting Act, 15 USC 1681 et seq., ("FCRA"), which are incorporated herein by reference.