Unfortunately, many people don't even consider this option because they think it will cost more than it's worth, but isn't necessarily the case. In fact, some background check services offer free searches, discounts, and bulk rate packages, making your quest an entirely feasible option.

Not sure where to start, who's for real, and what prices you should be paying?

Check out 5 of the best background checking services, along with how much it'll cost you to find out what you really want to know.
Comparing the Best Background Checks Services at a Glance
If you'd like a quick comparison of each service solely based on price, here are their pricing plans at a glance:
1. Instant Checkmate
Instant Checkmate's claim to fame is being the "most popular background check website on the internet," and the sheer volume of traffic to its services is a good testament to this. Instant Checkmate also prides itself on delivering comprehensive reports, so you'll be able to easily read and understand the results of your searches without explanation.
Here are some Instant Checkmate highlights:

30+ data points on reports
24/7 customer support
Different types of reports to choose from such as reverse email or reverse phone number lookups, and people searches
Unlimited searches with your membership
Can get very specific with your searches
Reports include standard information (phone number, addresses, etc.) as well as professional licenses, public arrest records, date of birth, marriage and divorce records, traffic records, census data and sex offender registration.
Instant Checkmate Cost - Pricing is as follows:
Instant Checkmate also has a 5-day trial for $1, so you can test out the service, and premium reports for $19.99 each that give you more information than the standard report does. When you crunch the numbers, Instant Checkmate is certainly not the cheapest site on the market.

Instant Checkmate Visit Instant Checkmate
2. Spokeo
Spokeo has a different approach to background checks than most other services. Hardly even mentioning the darker side of checks (checking for criminal records, sexual predators, or imposters), Spokeo highlights the many good things you can do with a background search algorithm like reconnecting with old friends or roommates, finding a parent, or rekindling an old flame. What's also great about the site is how quickly the results come in.
The basic plan offers:
Current and previous addresses
Contact information (phone, email, etc.)
Known relatives
Court/historical records are an additional $2.95
Additionally, you get benefits like:
24/7 customer support
Great search functionality, which based on little information returns accurate results
Vast social media account networks
Address book connections
Easy cancellation process
Great mobile app that shows spammers, actual names of unknown callers, and photos. Profile monitoring, contacts updates
Spokeo Cost - Pricing is as follows:
As you can see, Spokeo is one of the cheapest services on offer. The downside is that it doesn't allow you to purchase a single background check, but the upside is you can cancel your subscription at any time without penalty. That means you could sign up for the 12-month plan, get your report, and then cancel, only paying for the initial month. So, you get a check for just $7.95 - not a bad price at all.
Note: Spokeo is running a special now where you can pay just $0.95 for a basic report. That's an amazing offer you won't find anywhere else.

Spokeo Visit Spokeo
3. TruthFinder
TruthFinder is one of the newest members to the online background checking services fleet, but it is already heading for the top. With fast results, easy-to-use search functionality, and some of the cheapest premium reports prices around, it's clear why so many people are switching over to this service. With TruthFinder, you'll get benefits like:
A- rating with Better Business Bureau
Searches based on hundreds of millions of sources
Convenient mobile apps for iOS and Android devices
Easy cancellation process
And, the reports you receive will contain loads of information, for example:
Social media profiles (including direct links and recent posts)
Contact information like phone numbers (current and old), email addresses, and home address
Relevant profile pictures


TruthFinder pricing is comparable to other companies while offering cheaper premium reports.
TruthFinder Cost - here are the membership fees:
Premium reports include additional information such as weapons licenses, professional licenses, foreclosures and civil judgements.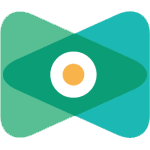 TruthFinder Visit TruthFinder
4. PeopleLooker
People Like PeopleLooker because it's friendly site and service to use. Even the color scheme is welcoming. The search form only allows you to perform a single basic people search, but that also makes it easier to use. Just put in both the first and last name of the person you're searching for along with the last known location, and you can perform a search within minutes.
PeopleLooker is particularly known for:
Court runners that will physically go down to the courthouse to collect valuable criminal records information that is not available via digital channels
Fast search results
Unlimited searches
PeopleLooker reports include information like:
Traffic violations
Known relatives and associates
Basic information like phone numbers, home and email addresses, and age
Social profiles
Arrest records
Bankruptcies filed
Photos
PeopleLooker Cost - here's what you'll pay for membership:
The memberships provide unlimited searches, so while $28.42 is a little pricey for a single search, if you are planning on running multiple searches, PeopleLooker is an excellent option.

PeopleLooker Visit PeopleLooker
Conclusion
In general, the basic plans give you enough information for most people to be happy with, never even requiring the upgraded packages. Though, some people who perform checks more often will benefit from the lower price ranges of the longer-term plans.
Background checks have become a regular occurrence, and with so many quality services competing, you can easily take advantage of the affordability that surrounds this industry today. Find that long-lost relative, reunite with an old friend, or keep your children safe with the help of fast, easy, and informative background report services now.